Unisex skincare is having a big moment. As people increasingly move away from the gender binary and towards inclusivity, skincare brands are catering to a new generation of consumers with products that reject the traditional product profiles (think floral fragrances and "youth preserving" language for women and hyper-masculine "sport" fragrances for men) in favour of products that are minimalist, gender-inclusive and work for all skin types.
Here in Hong Kong, unisex skincare is becoming more and more readily available – here are a few of our favourites:
Skin Sapiens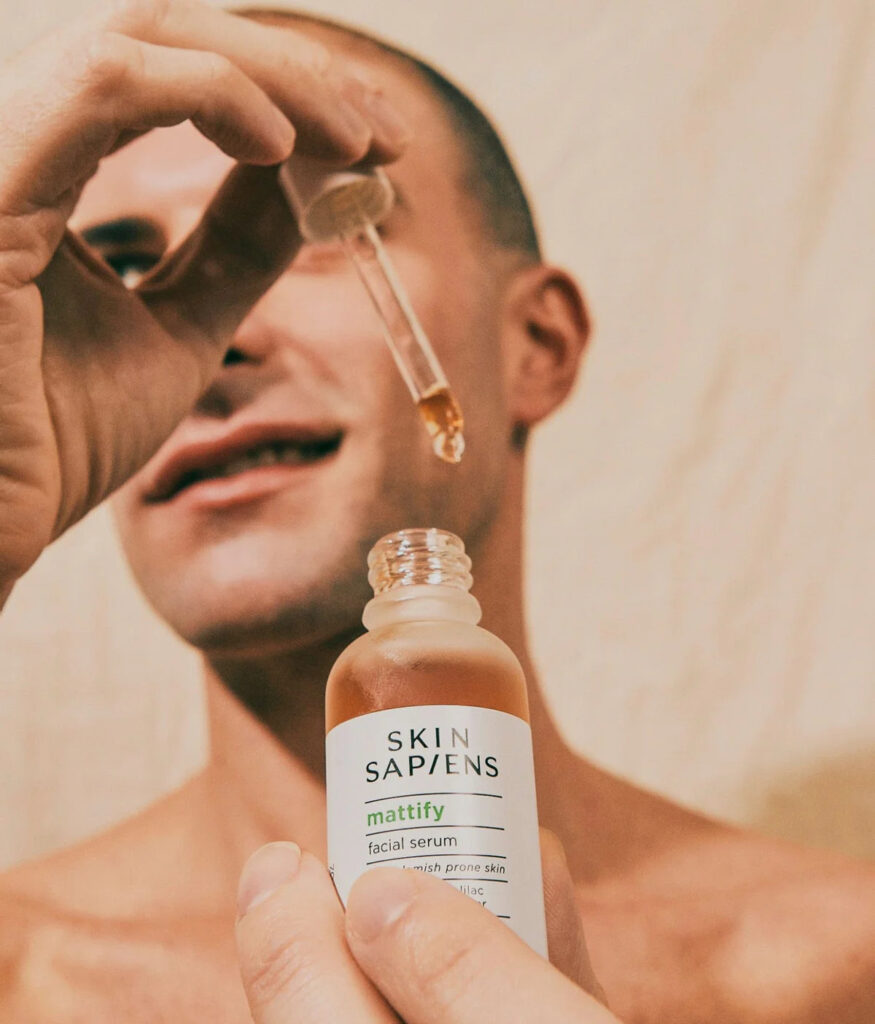 Award-winning skincare brand Skin Sapiens was created to help The founder deal with eczema, and also to create safe and gentle formulations for his newborn son. This minimalist product line is ideal for sensitive skin. One of their bestsellers is the Mattify Facial Serum with Zinc PCA ($220) helps to reduce oiliness and tighten pores, thereby reducing the appearance of future blemishes and acne. Perfect for anyone who hates oily textures, this lightweight serum has a light cucumber water scent and helps to minimise pore size without drying out the skin.
Aesop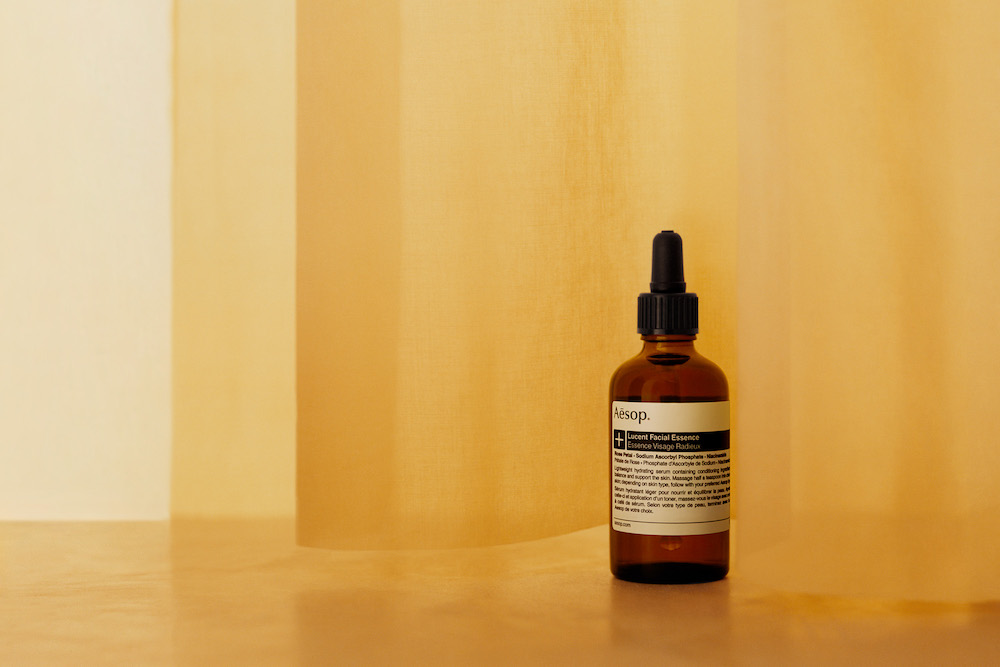 One of the world's best known unisex skincare brands, Aesop is hugely popular for its gorgeous products that look fabulous, smell amazing and deliver results. Its latest product is the Lucent facial concentrate ($890), a fab hydrator for anyone who can't stand heavy creams. It contains niacinamide, vitamin C carageenan and select essential oils to deliver lightweight but intense hydration. It's also perfect for anyone living in a hot or polluted climate.
The Ordinary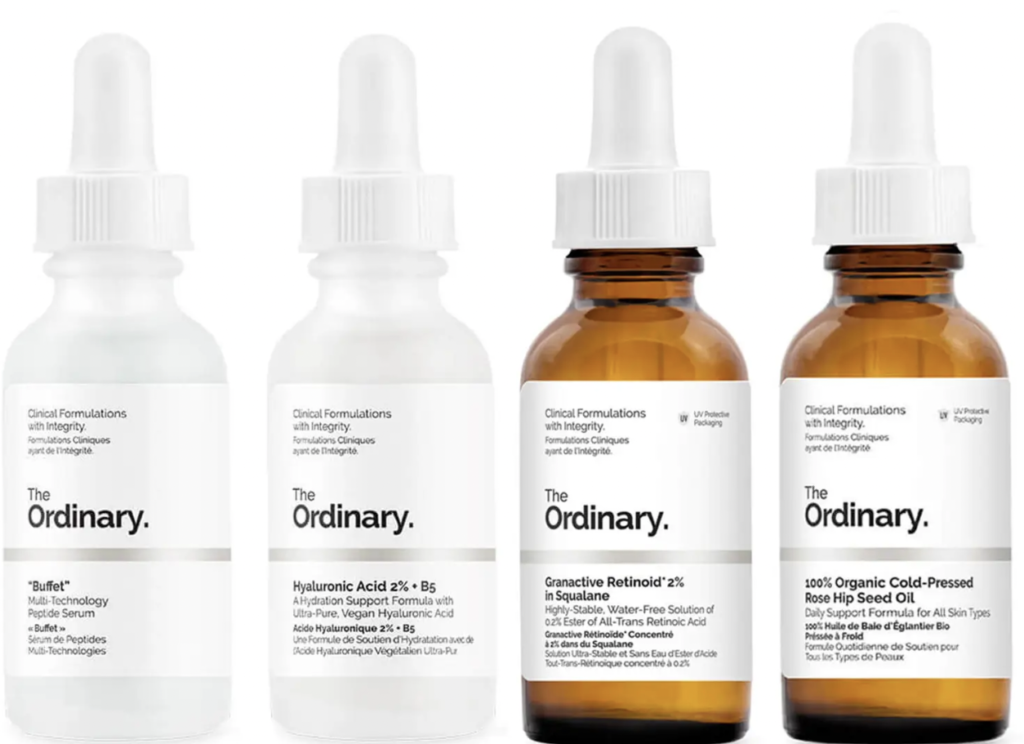 Don't know your niacinamides from your peptides? You need to know a bit about skincare ingredients to shop at The Ordinary. But once you've got the basics, a whole world of results-based (and cheap!) products will open up for you. In this clinical setting, products mainly go by their proper names – think ascorbic, hyaluronic and glycolic acids, AHAs, BHAs, and all the rest. Not sure where to start? Their knowledgable staff can listen to your skincare concerns and advise accordingly. Products are very reasonable, and start from under $100. Outlets citywide.
BloomSixteen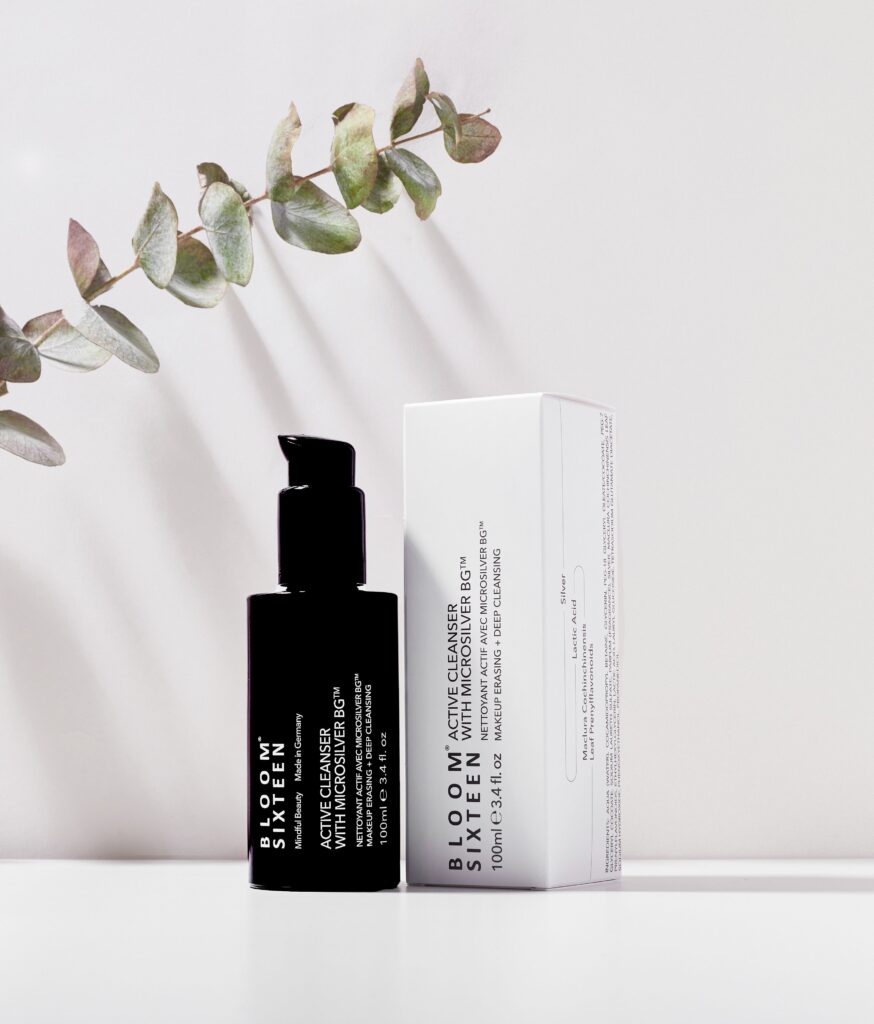 BloomSixteen is a Hong Kong-based unisex skincare brand that uses all-natural, sustainably sourced active ingredients sourced from Europe to help protect and heal the skin. Their mission is not to chase eternal youth, but to support and nourish your skin as it ages and allow it to look its very best, whatever life stage you're in.
Hibernicis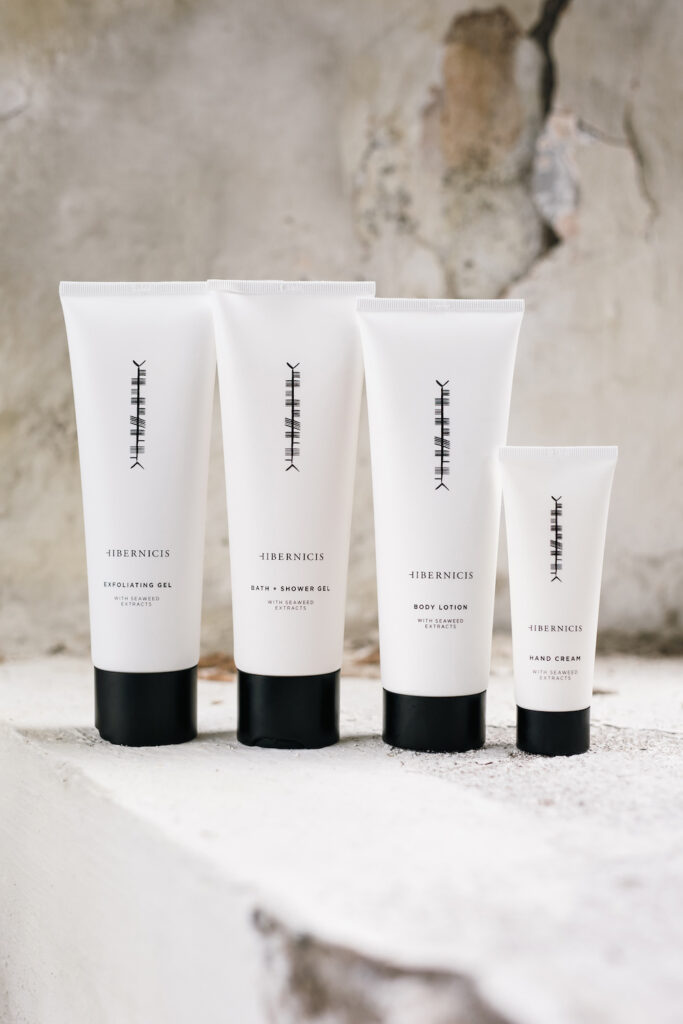 Hailing from Ireland, this beautiful unisex skincare brand focus on body care, and uses Irish seaweed extract to nourish the skin during dry, harsh weather. Containing at least 95 percent natural ingredients, the products are minimalist but luxurious, with subtle but moreish scents and pleasant textures. We particularly love the Síoda body serum ($690) for its lightweight and fast-absorbing texture, and Úr ($390), the tingly, minty pre-shower exfoliating gel that renews and refreshes the skin.
Studio Botanic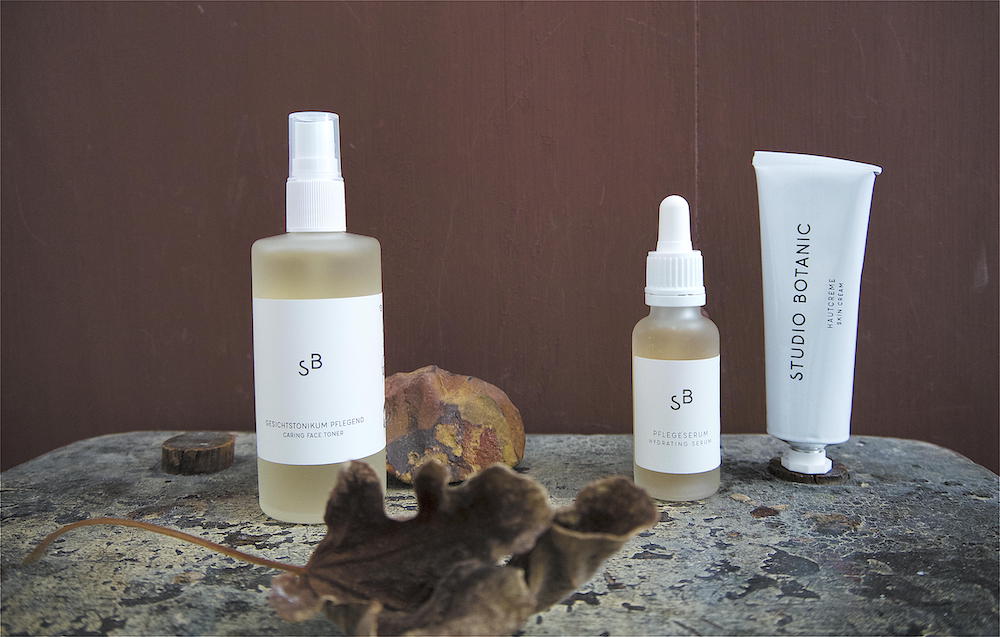 German unisex skincare brand Studio Botanic is all about minimalism in every way – from packaging to product. Passionate about the environment, its products are certified vegan and eco-friendly with FSC, the Vegan Society and Natrue. It offers gentle but effective skincare for both face and body.
Available at slowood.hk
L:A Bruket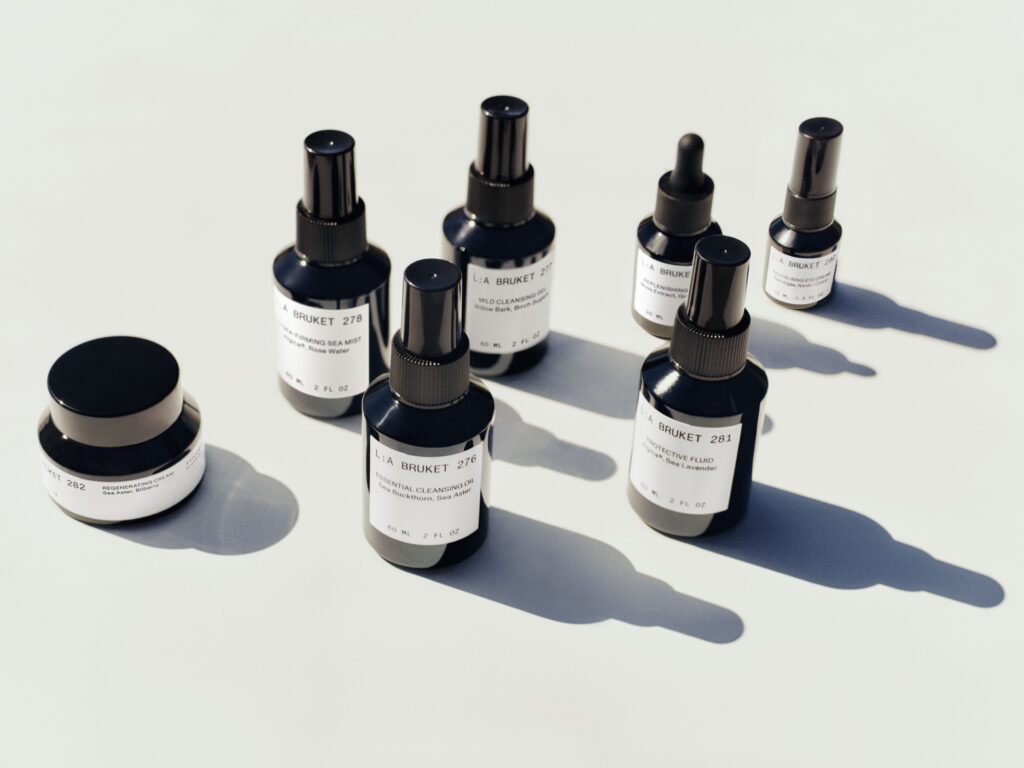 Swedish skincare brand L:A Bruket has recently opened its own store in K11 Musea to share its natural and organic unisex body and skincare range with Hong Kong. They use natural and effective ingredients such as marine algae to nourish and protect your complexion for long-term skin health. Sustainability is also a huge part of L:A Bruket's DNA, and all the products and packaging go through a rigorous accreditation process to ensure that they are eco-friendly.
Augustinus Bader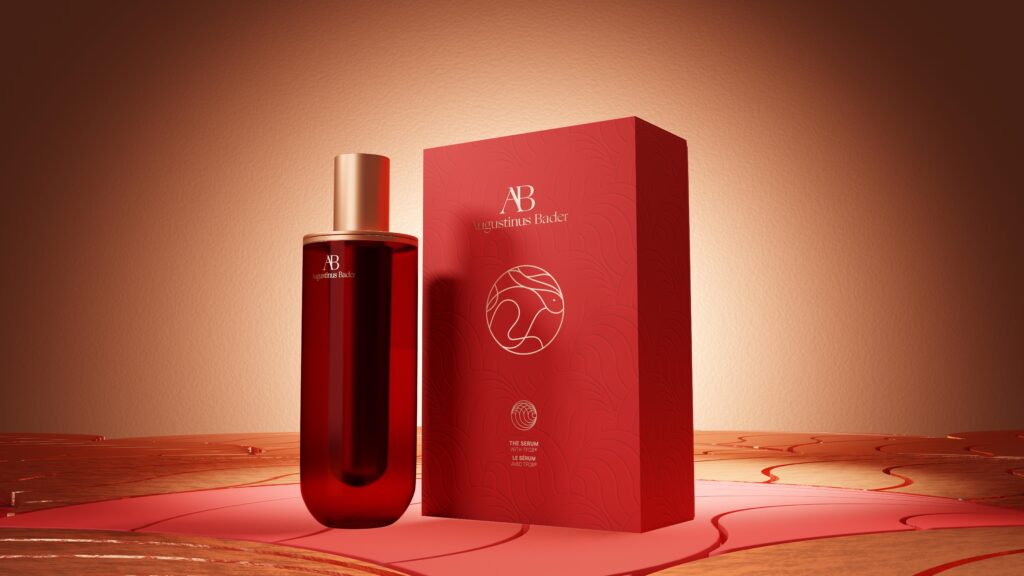 This ultra-premium skincare brand was founded by the eponymous Augustinus Bader, a German biomedical scientist who has been studying stem cell technology and regenerative medicine for 30 years. It uses a patented technology to create smart products that adapt to your skin's individual needs, be it fine lines and wrinkles, redness, hyperpigmentation, cellulite, stretch marks and skin damage. Its Limited Edition Serum ($2,975) is packed with active ingredients, which also have the benefit of being vegan and formulated without irritants, silicone, mineral oil and other nasties.
Read more: The Five Best Ayurvedic Beauty Brands to Heal Your Skin