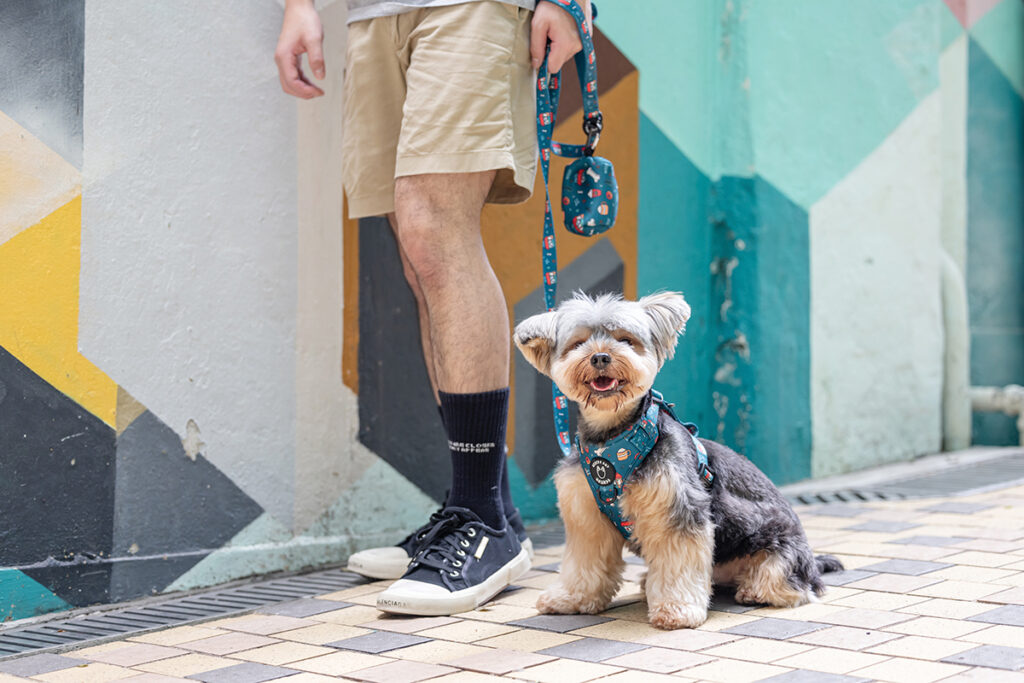 From collars and leashes, harnesses and bandanas, or adorable costumes for every holiday, your four-legged friends deserve to look their very best. Here are some local pet fashion brands, designed and made right here in Hong Kong, to keep your animal baby looking like the cat's pyjamas (or dog's dinner, if you like.)
Hikers & Hounds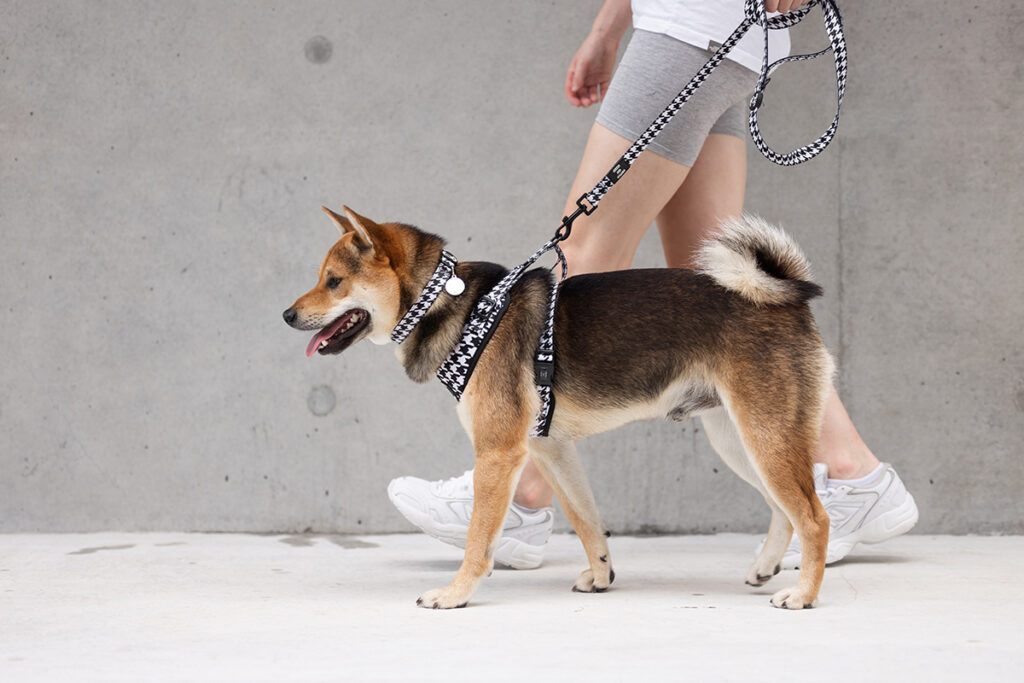 Headquartered in Hong Kong, this pet accessories brand specialises in adorable, vibrant prints (dim sum pattern, anyone?) and breathable mesh material. Perfect for active pups accompanying their humans on hikes or beach trips. In addition to their collection of matching collars, harnesses and poop bag holders, they also have cotton rope leashes in a range of cute colours, and a small selection of bandanas. Shop online or visit Lego Pet outlets citywide.
Momoji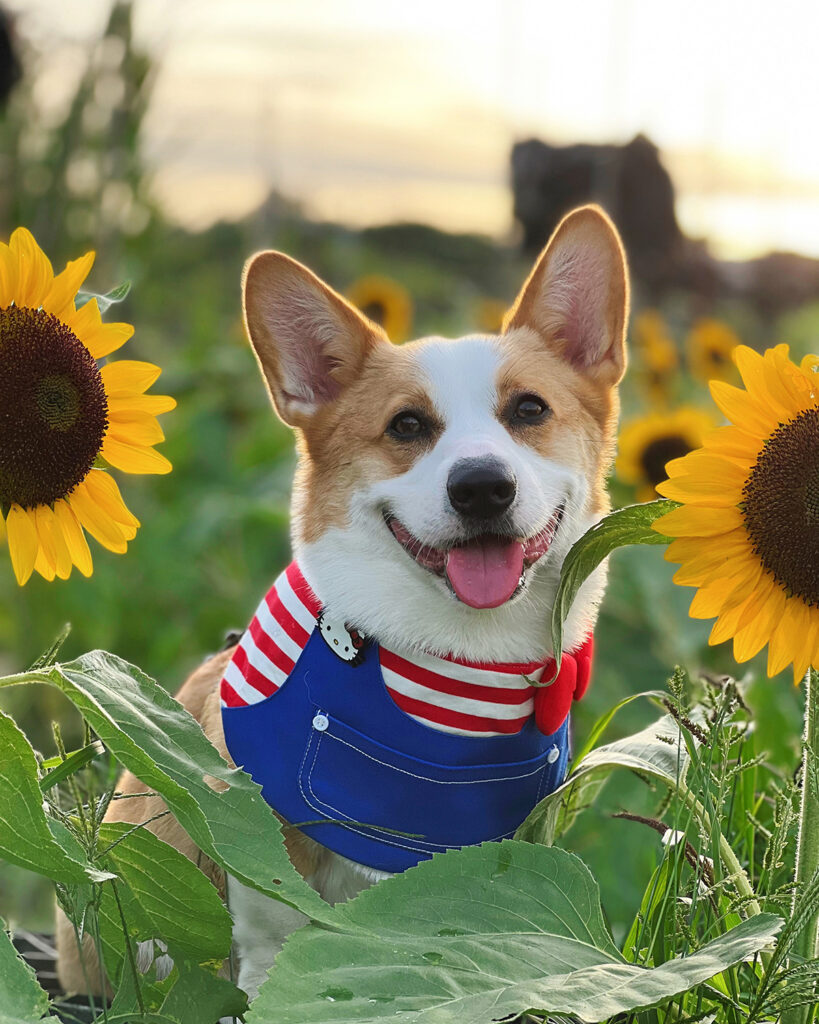 Love dressing up your furry pal? Hong Kong pet fashion brand Momoji has come up with bib-style outfits that clip comfortably onto your pet's collar for an adorable look that they won't immediately try to chew off. Available for dogs, cats and even rabbits, the ensembles range from the formal (bow tie, waistcoat and pocket watch combo, fur-trimmed cape à la Dr. Zhivago) to the casual (denim biker jacket, dungarees).
You can even find seasonal getups for Chinese New Year, and various uniforms, from schoolgirl to airline pilot, if that's what floats your boat.
Sam & Dot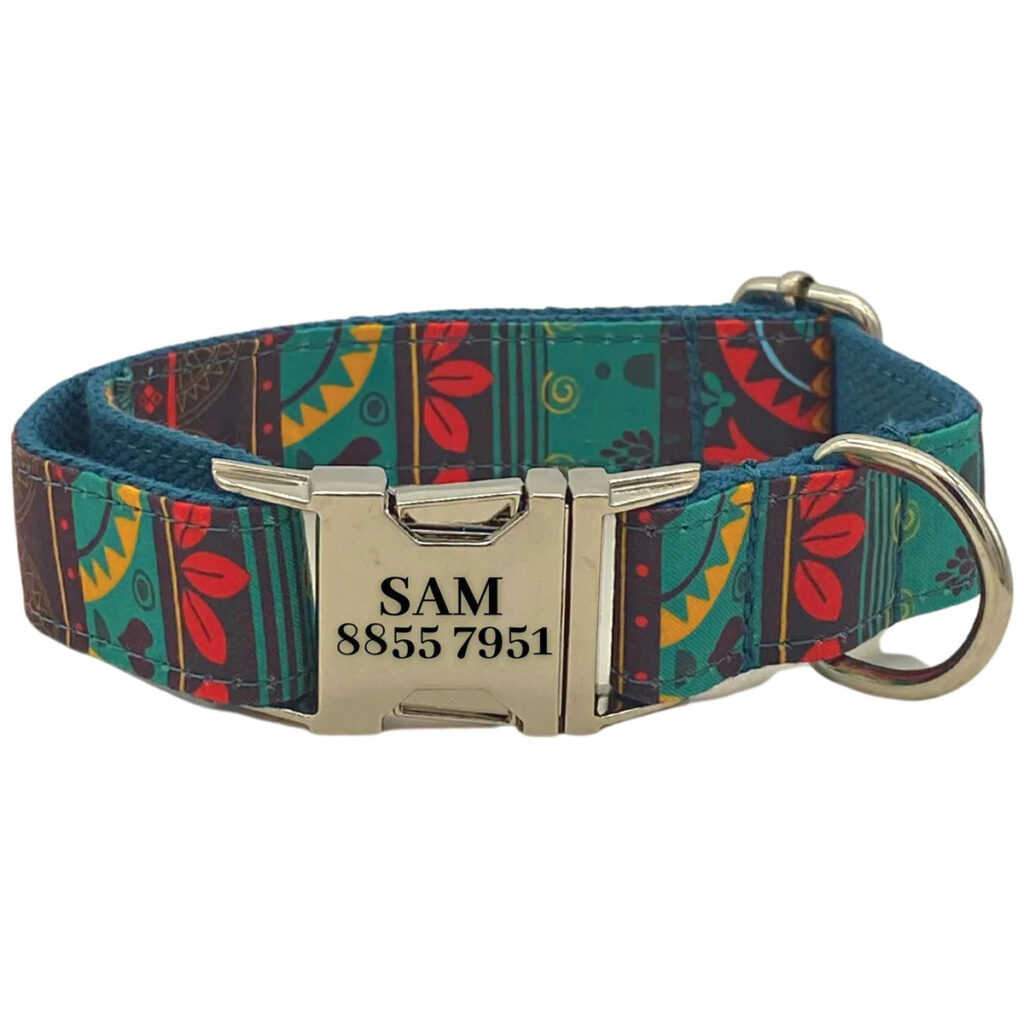 Fed up with traditional name tags that jangle annoyingly and get lost or snagged? Local dog collar brand Sam & Dot has come up with a new way of displaying your contact details: by engraving them directly onto the stainless steel buckle of your dog's collar! Simply place your order online, choose between gold, silver or rose gold metal, and your preferred colour, and Sam & Dot will send you a customised collar.
These neckpieces are also designed to be durable and washable, ideal for dogs that swim, hike, run and get smelly. Pair with a matching leash, bowtie or harness – there's a rainbow of cute and quirky prints on offer – to complete the look.
Pawbies
As volunteer dog walkers for Hong Kong Dog Rescue, Pawbies founders Nana and Chris Listl were inspired to design a line of leashes and collars that are sturdy, waterproof and highly functional. They came up with a 2.5-metre-long leash that can be held in your hand, or worn on your shoulder or waist. It can also be adjusted to four lengths, depending on your needs. Rather than cotton webbing, these durable leashes are made with soft, flexible polyurethane covering a PVC core, making them wipe-clean, highly resistant to tearing, antibacterial and odourless. Available in eight bright colours, and with matching collars available.
Eightmade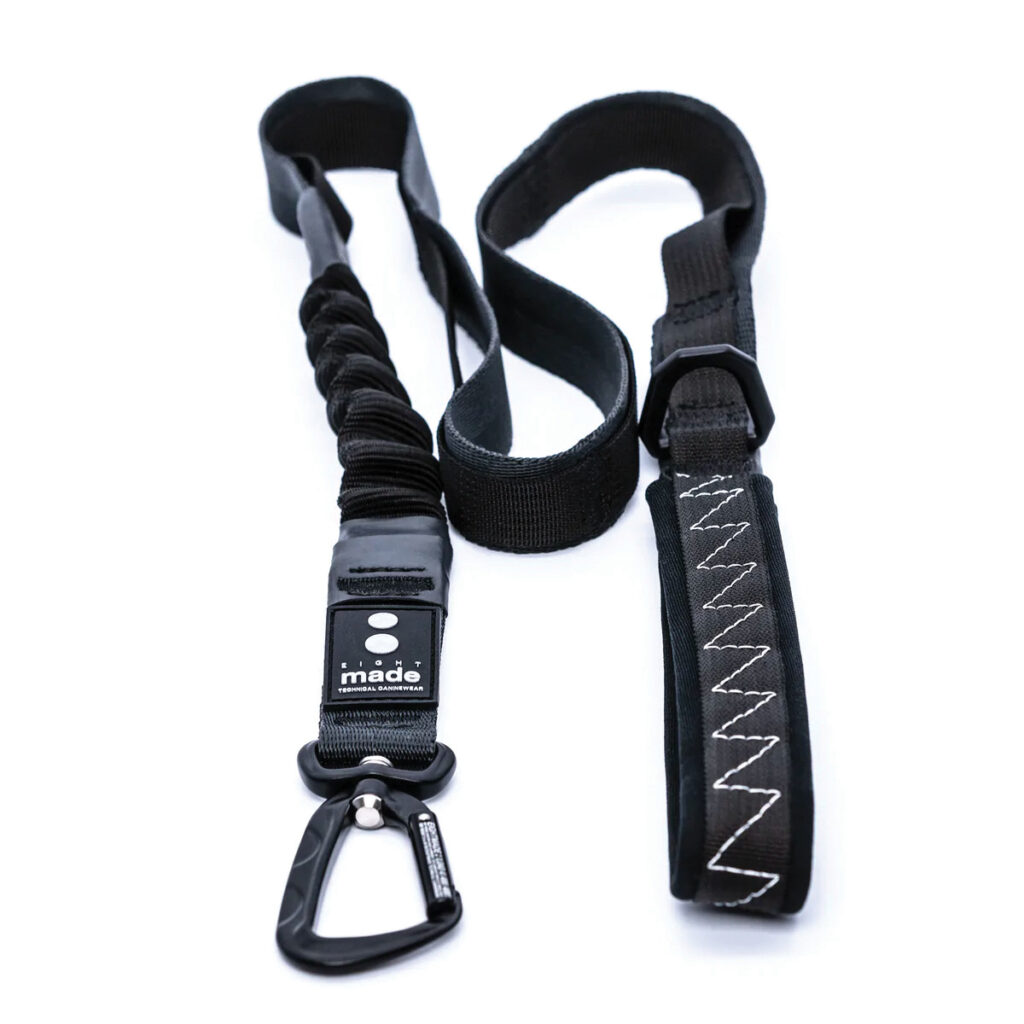 Headquartered in Hong Kong but with a global customer base, Eightmade offers high performance gear for active dogs and their owners. Eightmade has a small but perfectly formed collection of accessories and gear, all carefully engineered to be comfortable and long-lasting.
For instance, their leash comes with a neoprene-padded hand loop, reflective detailing, adjustable grab handles and their patented shock-absorbing anti-jerk design for a more enjoyable walk. Expect a similar attention to detail in their collars, harnesses, rain gear
and – yes – their poop bags.
Take a Bow
Proudly handmade in Hong Kong, Take a Bow was founded by Kelly and Carmen, two friends and loving pet owners who wanted to create truly beautiful and practical accessories using quirky and unique prints. In their collection, you'll find collars, bows, bandannas, felt pom pom necklaces and birthday hats for both dogs and cats. Get a special deal by purchasing a "mystery bundle" of three bows, and be surprised by the cute prints you end up with!
Buy online, or in store at local pet shops: Pawtners, Hidden Gems and Lilidays.
Also on Liv: Reviewing Dog Adoption from Hong Kong Dog Rescue