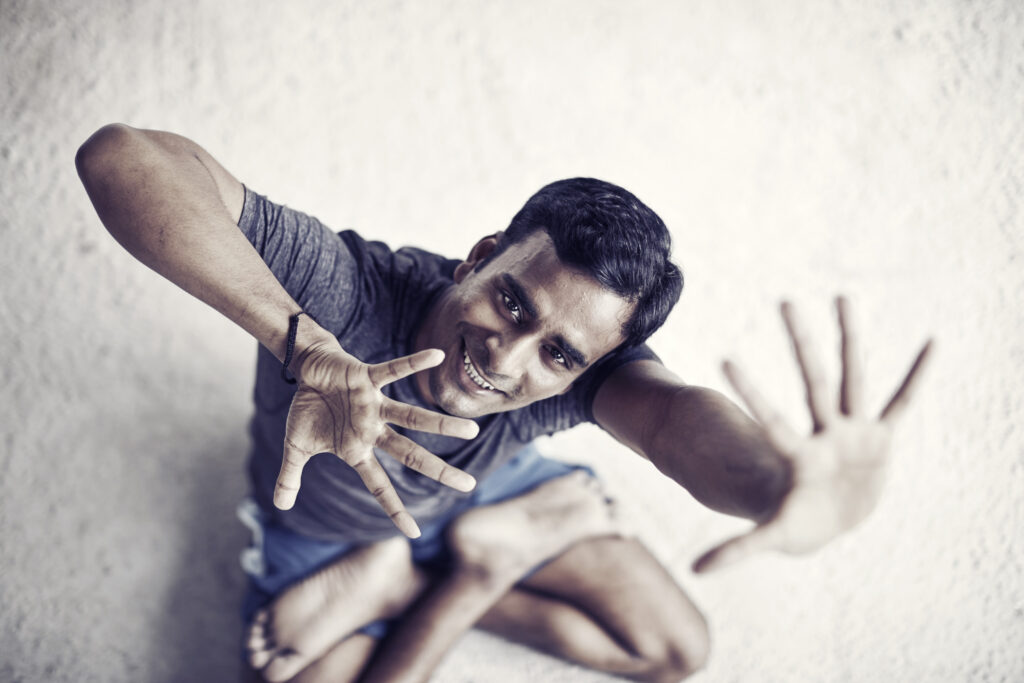 The physical benefits of a regular yoga practice are well documented. But less known – outside of India at least – is the powerful effect yoga for mental health can have on your mind and soul. We speak to PURE Yoga instructors Ujjawal Sharma and Arun Rana about how yoga – when practised in a certain way – can lead to a deeper sense of contentment and gratitude.
Sign up now for a free PURE Yoga class with Ujjawal at Kwun Tong Millennium City 5 or Arun at Quarry Bay Lincoln House! Enjoy up to 3 free visits for yoga + fitness across any 22 PURE locations in Hong Kong!
How Yoga Can Help You Understand Yourself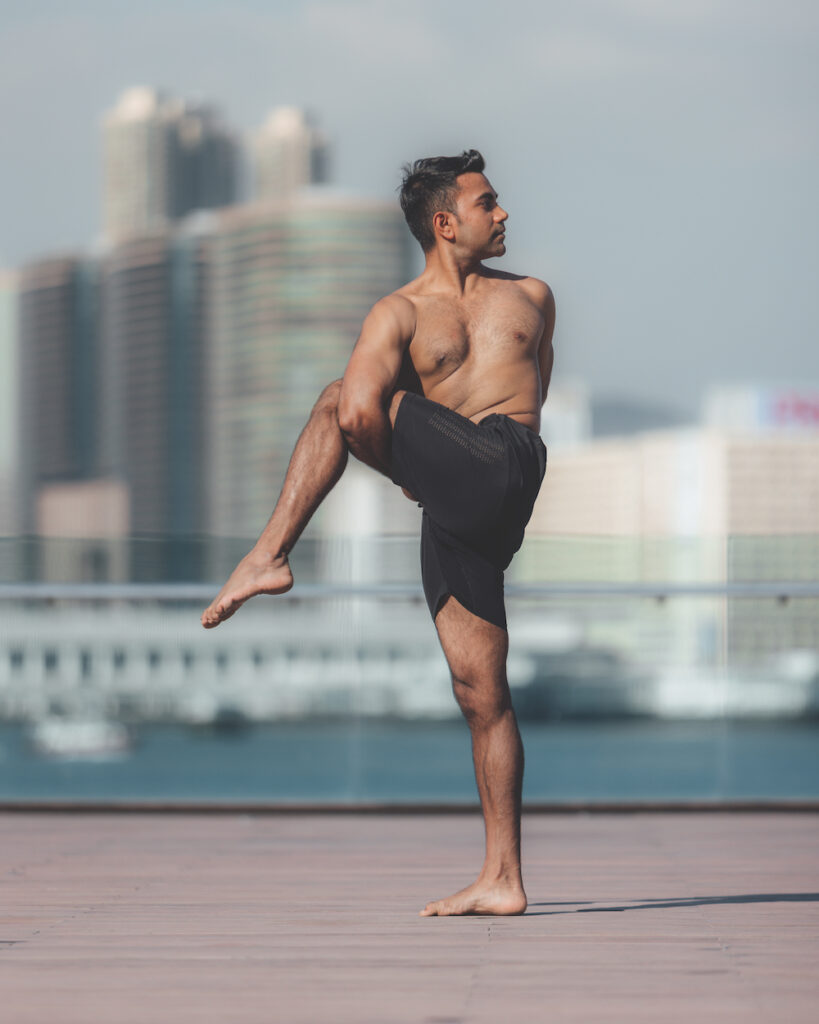 Yoga is an ancient system dating back more than 2,000 years. Although these days, people typically associate yoga with asanas, or poses, there is in fact much more to the practice. "Yoga comes from the Sanskrit word meaning 'union,'" says Ujjawal. "The intention is to create a union between your body, mind and your true nature, through chanting, breathing, meditation, or physical movement."
Arun adds: "Hatha yoga was originally performed to prepare the body for long periods of meditation. However, the current focus of yoga – as it is typically practised in the West – is on physical fitness. But yoga can indeed be a spiritual experience, if you choose to use it as such," he says. Both instructors advocate yoga as a way to better understand yourself, calm the mind and develop better mental resilience when facing life's stresses.
So how does yoga for mental health work? Both instructors agree that yoga's focus on breath can help to slow us down and live in the present. "As our breathing slows down our movements, it can also gradually bring our walking, eating and talking back to the present. Breathing techniques help to calm our nervous system, which in turn positively impacts upon our daily lives," says Arun.
Yoga For Gratitude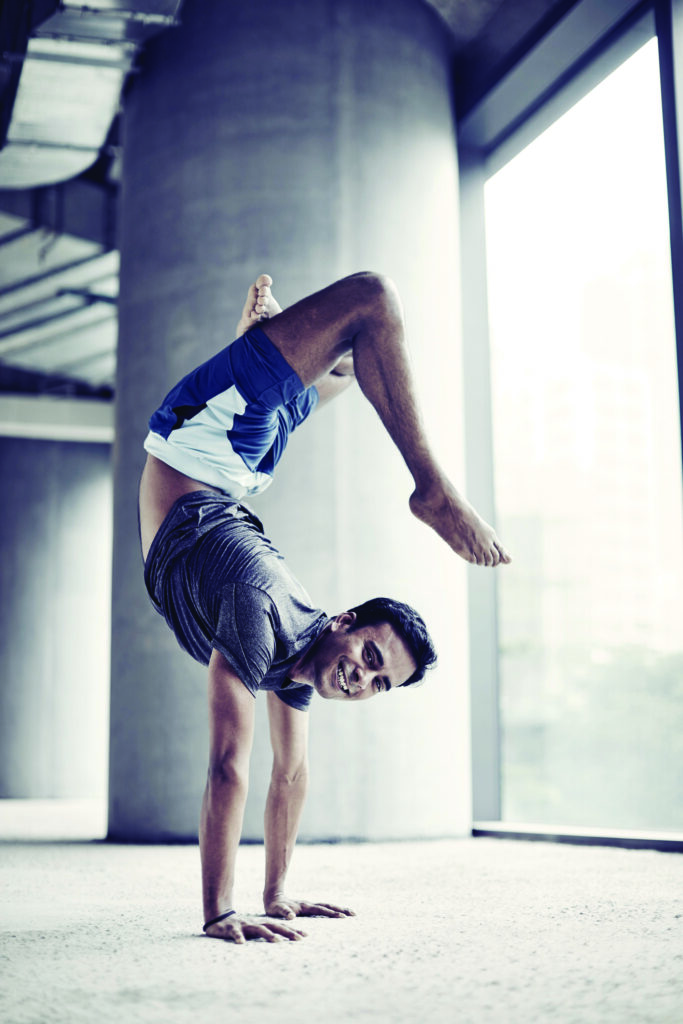 There's a lot of chatter about "gratitude" these days, but what does it mean exactly, and how can gratitude benefit our mental health? "Gratitude is a divine positive attitude that can be developed by continuous practice," says Ujjawal. "When we combine gratitude with yoga, we learn how to cultivate positive emotions and wellbeing. We learn to look beyond our problems and challenges, and focus on the good things in the present moment."
Studies are also emerging that demonstrate the importance of gratitude. "A growing body of scientific literature is pointing to the efficacy of gratitude practice as a tool for improving your mood, your sense of optimism, and your overall wellbeing," says Ujjawal, who believes that a sincere gratitude practice can improve our interpersonal relationships and drive us to act more compassionately.
"It can be said that cultivation of gratitude may be one of the most effective ways of harvesting happiness," he adds. But cultivating gratitude takes time, focus and effort, and finding a yoga instructor to guide your spiritual development in addition to your postures is a worthy endeavour if you're serious about taking the next step in your practice.
Yoga & Service
Another vitally important aspect of yoga, often overlooked by modern practice, is service. Closely linked to gratitude is a sense of compassion, which can be cultivated through movement, breath, self-study and meditation. "Serving the community creates harmony between the individual and their surrounding environment," says Ujjawal. "As your yoga practice develops, so too does your spirituality, awareness and compassion. We become more alert to the suffering around us."
Compassionate acts are known in yoga as seva, or selfless service. "Being present in the act of giving is something we can all do off the mat," says Arun. "Seva is considered an essential part of most spiritual practices, from Christianity and Hinduism to addiction recovery programmes or self-improvement courses. It is the simple act of being a decent human being," he adds.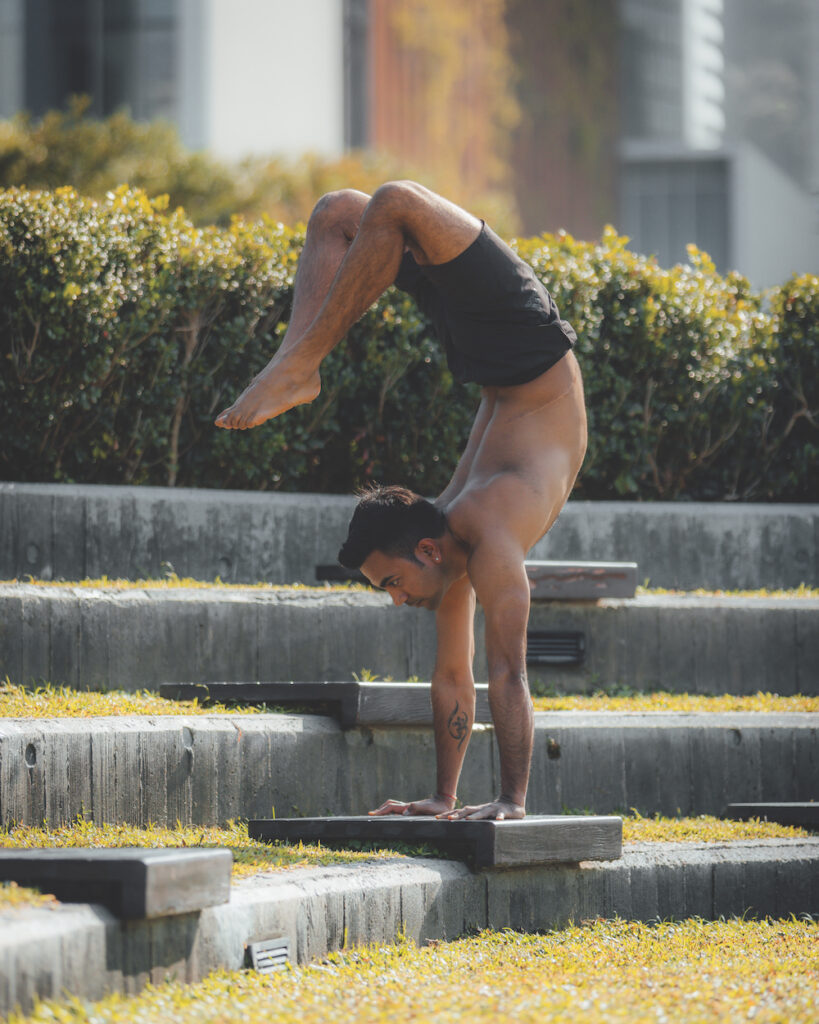 So what does seva look like in practice? Arun suggests a few simple ways to start. "Let someone cut ahead of you in line, listen to someone who needs an ear, give a compliment you really mean. Make your default mode one of generosity, with no expectations of reciprocity or personal gain. It's a nice way to live and it's contagious."
Once you begin on your journey of compassion, you may find that your mental state and overall sense of contentment improves, too. Arun concludes: "It is this way of living that – as Krishna says – can help free the mind from the binds of anxiety and anguish and propel us towards a life of true purpose and enlightenment."
Get a 7-Day Unlimited Free Yoga Trial!
Sign up now for a free PURE Yoga class with Ujjawal at Kwun Tong Millennium City 5 or Arun at Quarry Bay Lincoln House! Enjoy 7-DAY UNLIMITED FREE TRIAL for yoga + fitness across any 22 PURE locations in Hong Kong!
Add Flexibility To Your Practice
PURE now offers flexible contracts that can be conveniently purchased online. Get access to 22 PURE locations with one-, six- or 12-month contracts with plans that are as flexible as you need them to be. Visit puregroup.com.hk now to discover the packages available, and enjoy exclusive offers, including free membership upgrades.
In partnership with PURE Yoga
Read more: Discover yoga's spiritual roots with PURE instructors Gopal Palanisamy and Anjan Kundu