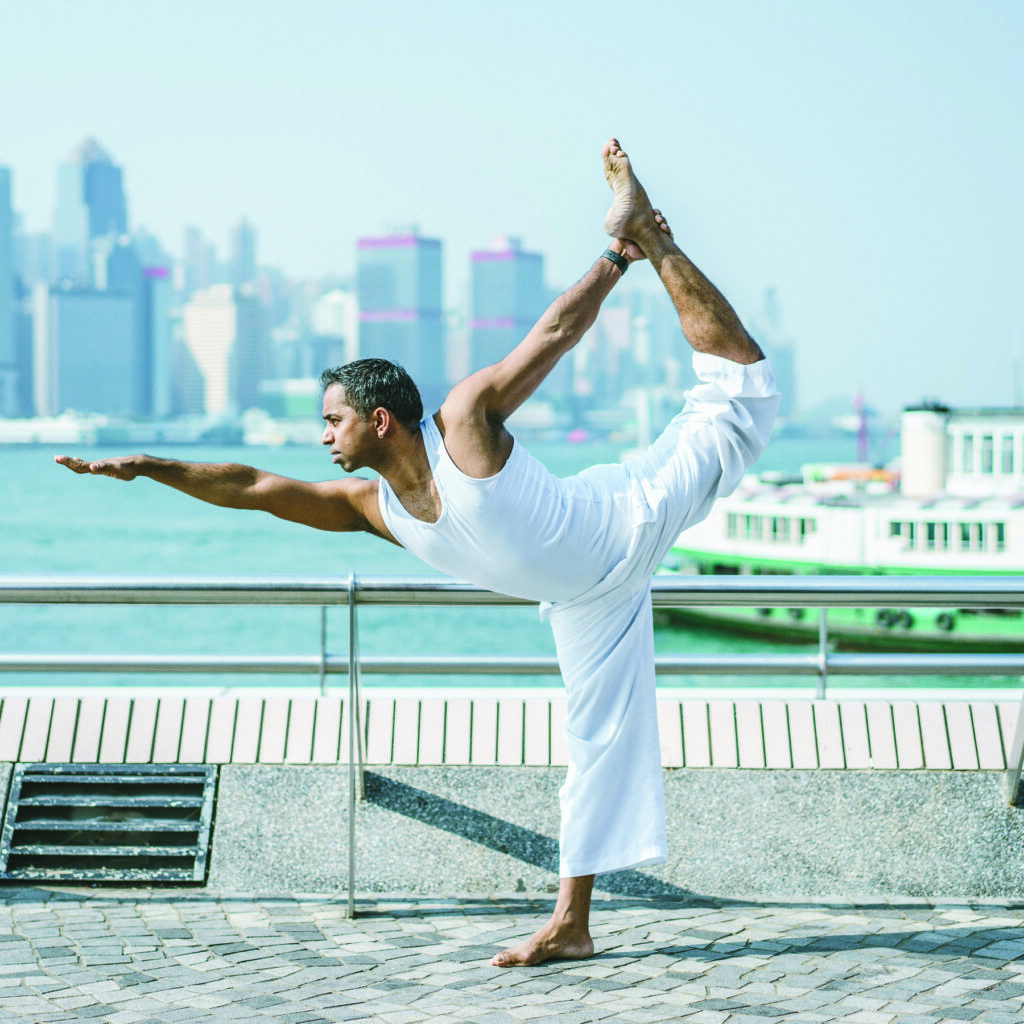 While yoga has firmly entered the mainstream as a workout that benefits mind and body, its roots lie in a spiritual practice dating back more than 5,000 years. We speak to Gopal Palanisamy, instructor at PURE Yoga, about how we can incorporate more of yoga's fundamental traditions in our practice.
How did you get into yoga?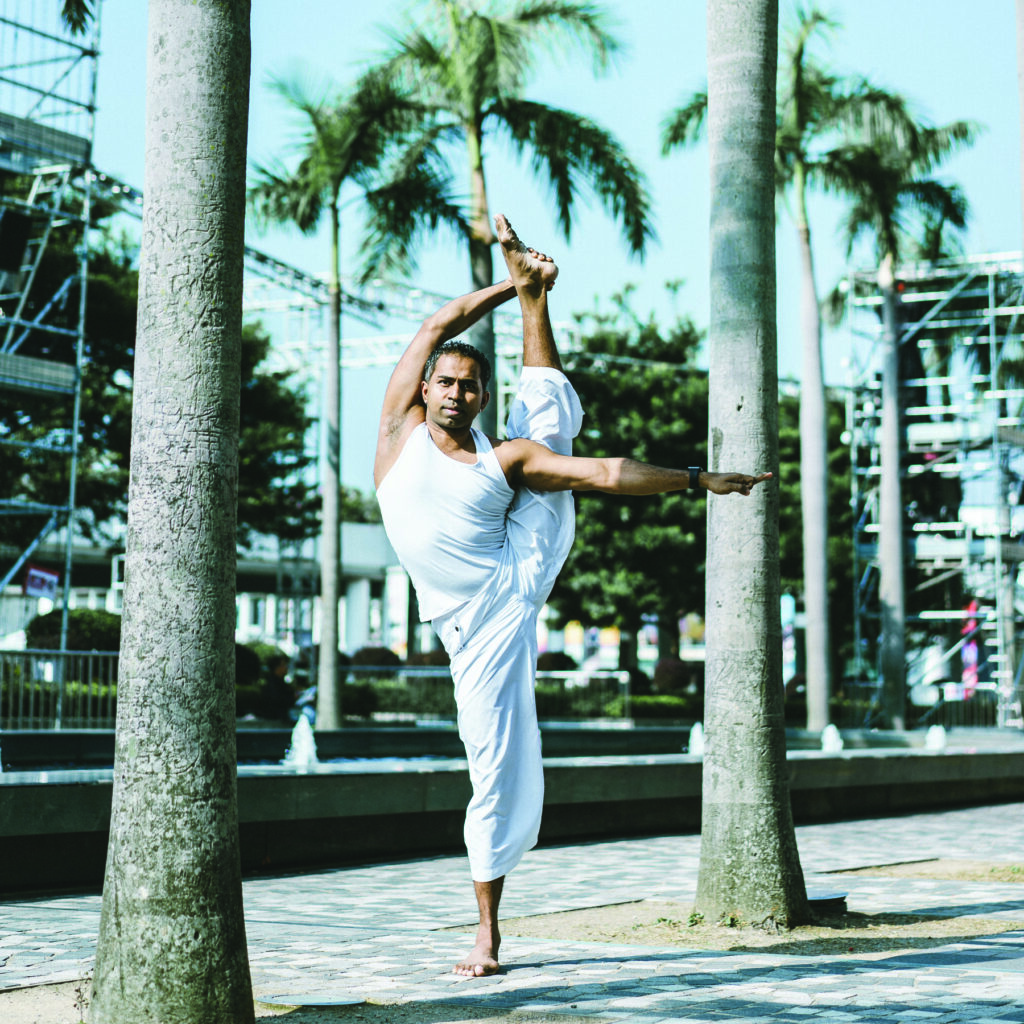 Gopal Palanisamy: At the age of 8, I was hugely into watching Bruce Lee films, and I wanted to learn Kung Fu. Without asking my parents' permission, I joined a martial arts class at school! Once they found out, they made me switch to yoga, and from that day, yoga has been a huge part of my life, and one of my greatest blessings.
What do you believe is the true meaning of yoga?
GP: Yoga is not about postures. Yoga means "union" – this can refer to the union of existence, your oneness with the world and the integration of your inner being with the supreme consciousness. Most of the time, we want to be powerful, rich, knowledgeable and loved. But these are all spiritual processes going in the wrong direction. Yoga helps you cultivate self-awareness, inner peace and acceptance.
How is yoga practised differently in Hong Kong versus India?
GP: In Hong Kong, there has never been a trendier time to practise yoga, or even become a yoga teacher. It has been completely commercialised by big brands and social media. But one positive outcome is that through yoga, people are happier, healthier and less stressed. In contrast, the focus of yoga in India is spiritual attainment rather than physical performance. Our practice leads us to transcend the body through meditation, studying traditional text, chanting kirtan and satsang, a type of spiritual practice.
When do people start to seek more meaning from their yoga practice?
GP: In my opinion, it depends on the individual and how they relate to yoga in their daily life. Some people are happy enough with the physical aspects of yoga. The spiritual side of yoga emphasises the importance of inner peace and clarity of mind; attaining the perfect posture is of secondary importance. A good yoga practice is where a person feels inner peace and joy and carries that feeling off the mat and into their daily life.
How do you honour yoga's spiritual side in your classes at PURE?
GP: I usually start the class by chanting OM, which helps my students feel the strong vibration of the Mantra. I talk a lot about grounding, gratitude, humbleness, cleanliness, slowing down and opening your heart. Kindness, respect and a lack of hatred in your heart are also important to me, and ideals I try to communicate with my students as much as possible.
5 minutes with Anjan Kundu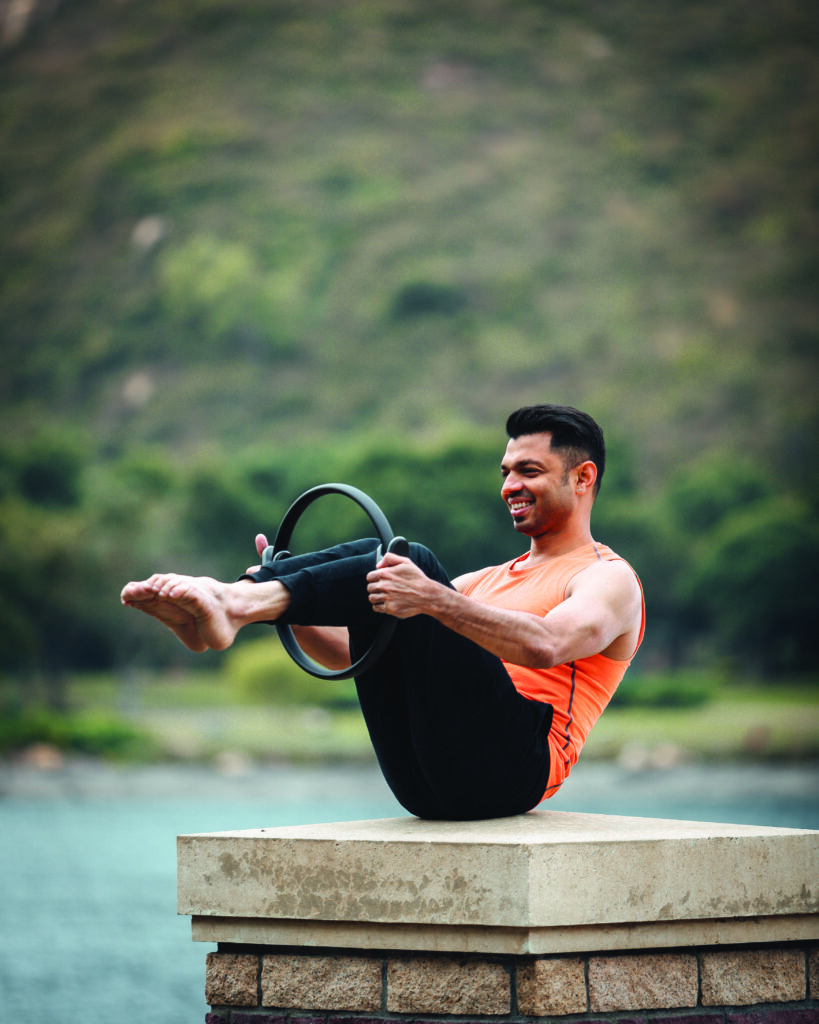 Another popular instructor at PURE Yoga, Anjan teaches at Asia Standard Tower and Langham Place Studios. He began his yoga practice at age six, when his father enrolled him in yoga school in India. To him, you can tap into the spiritual side of yoga without leaning into religion. "Many people mix up religion and spirituality, and to me they are two different things," he says. "When I teach group classes, I understand that people are coming to yoga from all kinds of backgrounds, and so my approach to spirituality is more measured. I teach discipline, respect for your body, and understanding more about yourself." In order to develop your spiritual practice, Anjan recommends starting from within. "Start by reading yoga philosophy books. Try to understand every word, line by line. Then spend time with your inner self and get to understand yourself a bit better. Finding a guru or instructor who resonates with you would also help you explore a more spiritual path."
Read more on Liv: Improve your yoga practice with a PT professional!
Add flexibility to your practice
PURE now offers flexible contracts that can be conveniently purchased online. Get access to 22 PURE locations with one-, six- or 12-month contracts with plans that are as flexible as you need them to be. Visit puregroup.com.hk now to discover the packages available, and enjoy exclusive offers, including free membership upgrades.
In partnership with PURE Yoga