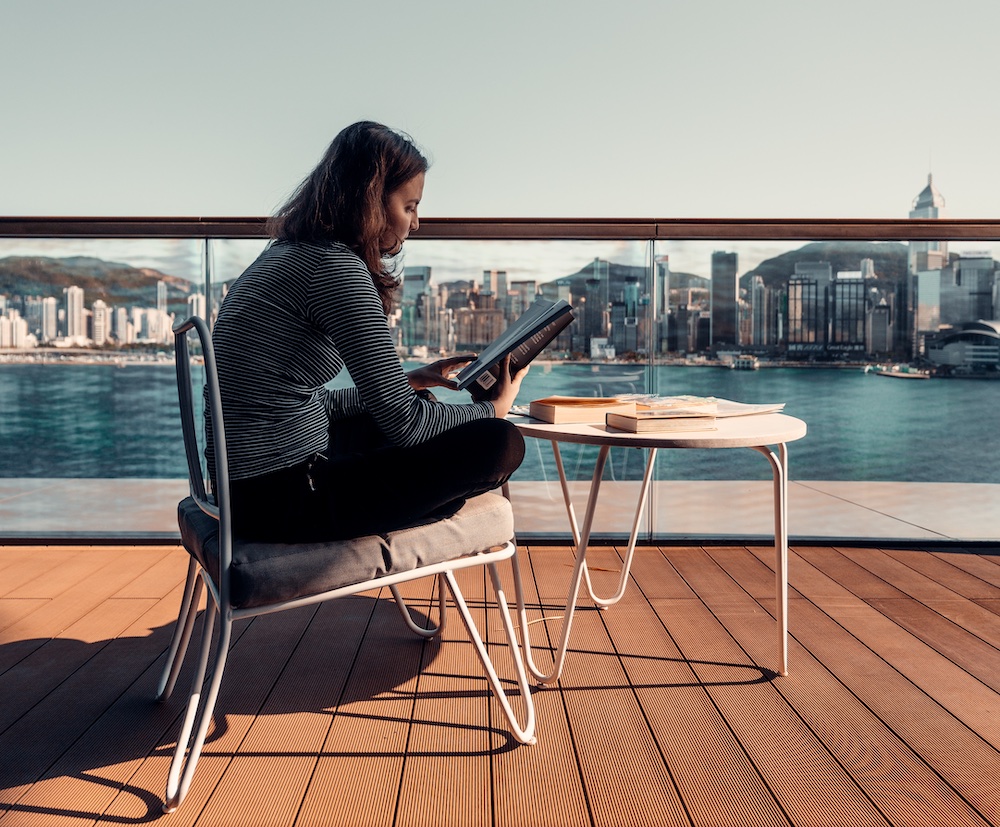 After chronic illness sidelined her corporate career, Sophia Hotung turned to digital art. Best known for her "The Hong Konger" series – a localised take on popular "New Yorker" magazine covers – she was invited to stay at K11 ARTUS as part of their Artist in Residence programme. She tells Liv how she became inspired by the harbourfront space.
Tell us about your art and creative style.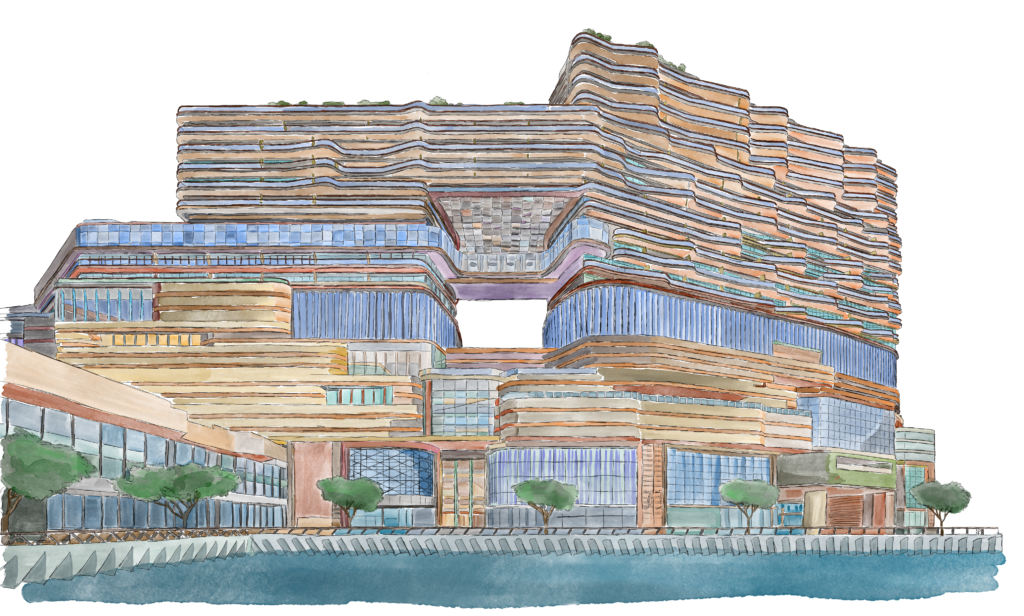 I'm a writer and illustrator, but the common theme that threads my art together is storytelling. I try to engage my audience with a narrative that either represents or challenges them.
Why do you prefer to work in your chosen medium?
I began my illustration career because of limitations from my disabilities. When I was getting started, I couldn't stand for very long, walk around, or keep a steady hand. But with an iPad, I don't need to do any of that. The tablet is my whole studio. There are functions on the drawing app that allow me to steady my strokes if my hands are weak. I can create oil paintings and not have to worry about cleaning up. I can also try new styles without having to travel to art stores for supplies. What's not to love about something that's portable, accessible, and inclusive that still allows you to create a whole range of art?
You recently stayed at K11 ARTUS as part of their Artist-in-Residence programme. Tell us about it.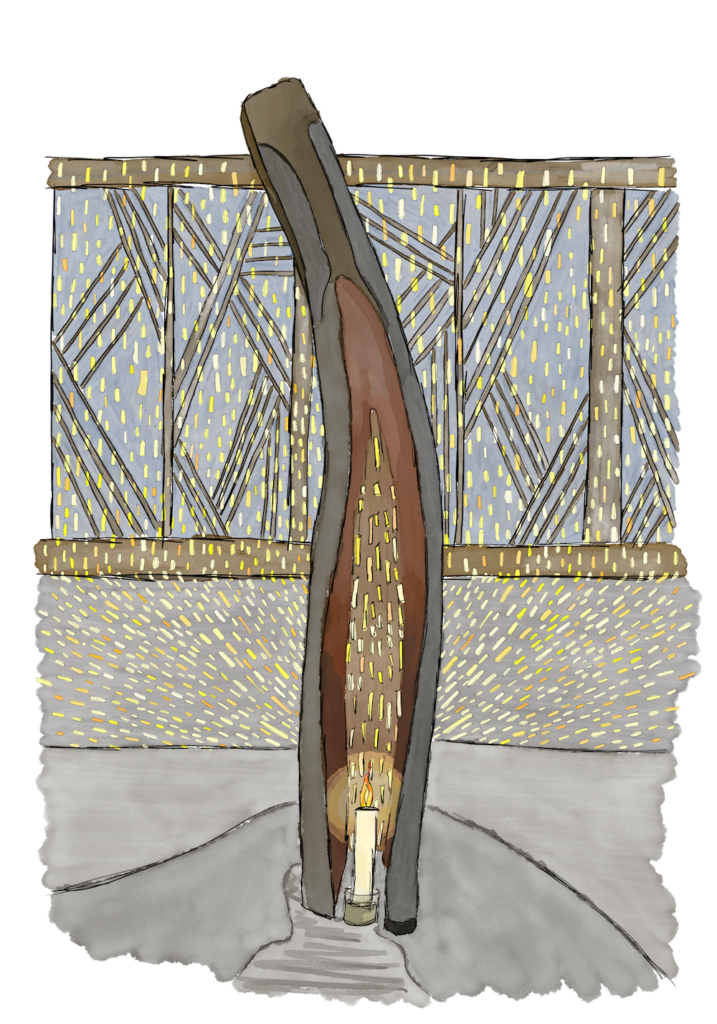 At K11 ARTUS, I wrote "The Heist of Hooded Light," a 25-chapter, 40-illustration children's mystery book about an art heist set at the residence. Since I'm drawn to storytelling and finding narratives in spaces, objects, and people, I was inspired by the artworks at the residence, many of which feature in the book.
How did K11 ARTUS inspire you during your stay?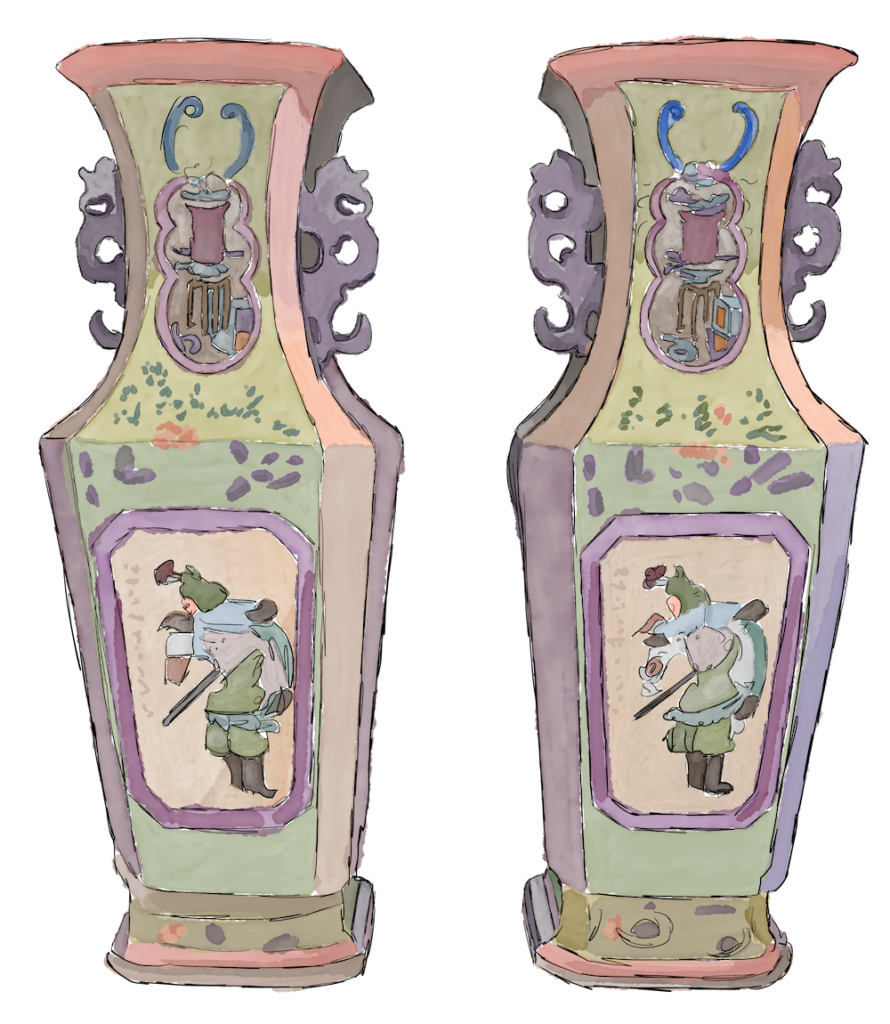 I'm one of those people who loves curating work stations to enhance productivity.
My ideal workspace has good light, interesting views, and the opportunity to people-watch. At K11 ARTUS, the light wasn't just good – it moved me so much that light features almost as prominently as a character in "The Heist of Hooded Light". Sculptures, paintings, books, and even interior design patterns line the walls and halls of K11 ARTUS, serving up inspiration and ideas through their colours, textures, and shapes.
What were your initial thoughts about Artist-in-Residence and K11 ARTUS?
When I was invited, I felt honoured and excited. The first time I heard the phrase "artist-in-residence" was when I was 11 years old. My art teacher, Mr Edalatpour, was the school's artist-in-residence and a professional sculptor. He wasn't focused on his students' natural ability. Instead, he encouraged enthusiasm. When I think of an artist-in-residence, I think about Mr Edalatpour and his legacy of encouraging enthusiasm and creativity in young artists.
What's your favourite illustration from your children's book?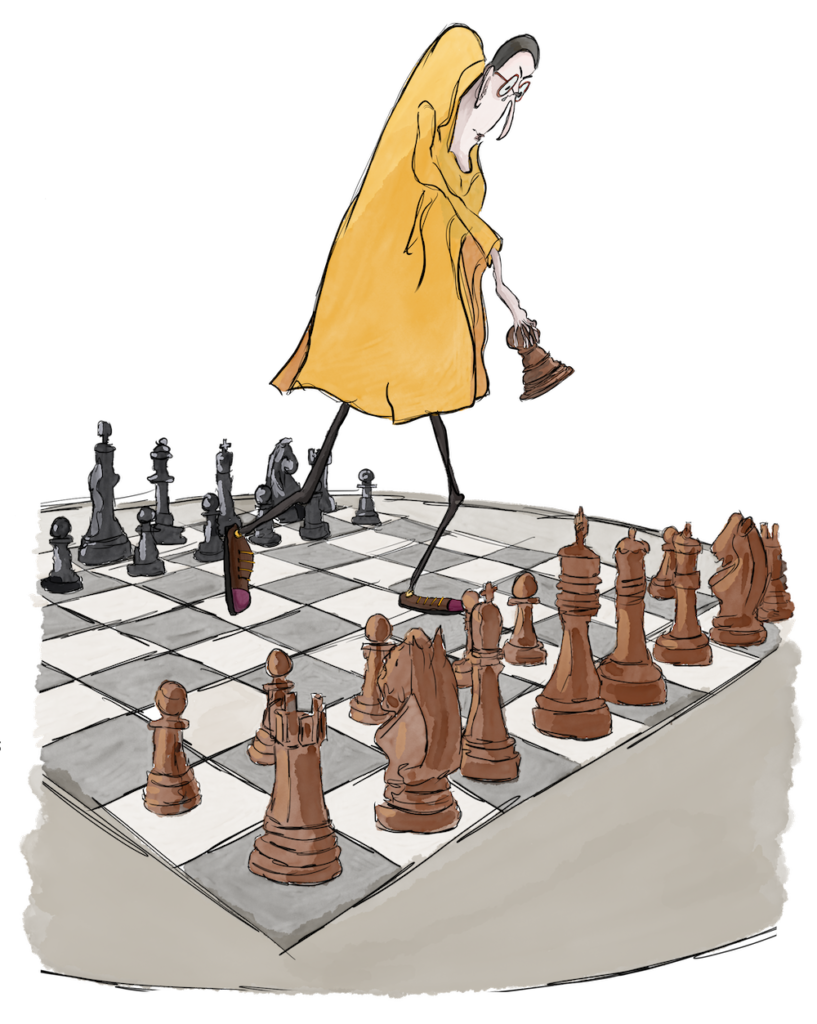 My favourite illustration is of the The Very Tall Man in the Very Bright Coat playing chess. He was my favourite character to draw because of the expressions I could convey with his distinct physicalities. I also loved picking the colours of his coats and associating those colours with meaning that would hint at themes and plot twists.
Any advice for young artists?
Don't stop making art just because someone said you were bad at it. Make art because it makes you happy.
Read more on Liv: An interview with Cecilia Lo, General Manager of K11 ARTUS
In partnership with K11 ARTUS