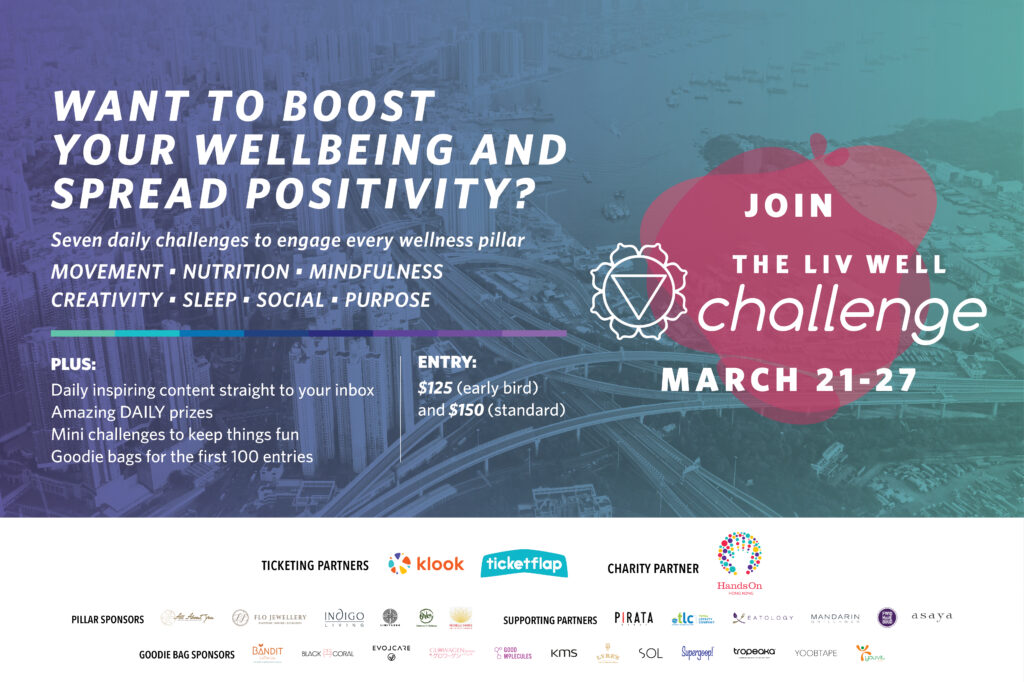 Back by popular demand, the Liv Well Challenge 2022 returns, delivering fun, good vibes and some much-needed community spirit in Hong Kong right now! Taking place from March 21-27, the Liv Well Challenge 2022 is a socially distant online competition that inspires participants to celebrate and prioritize their health and wellness.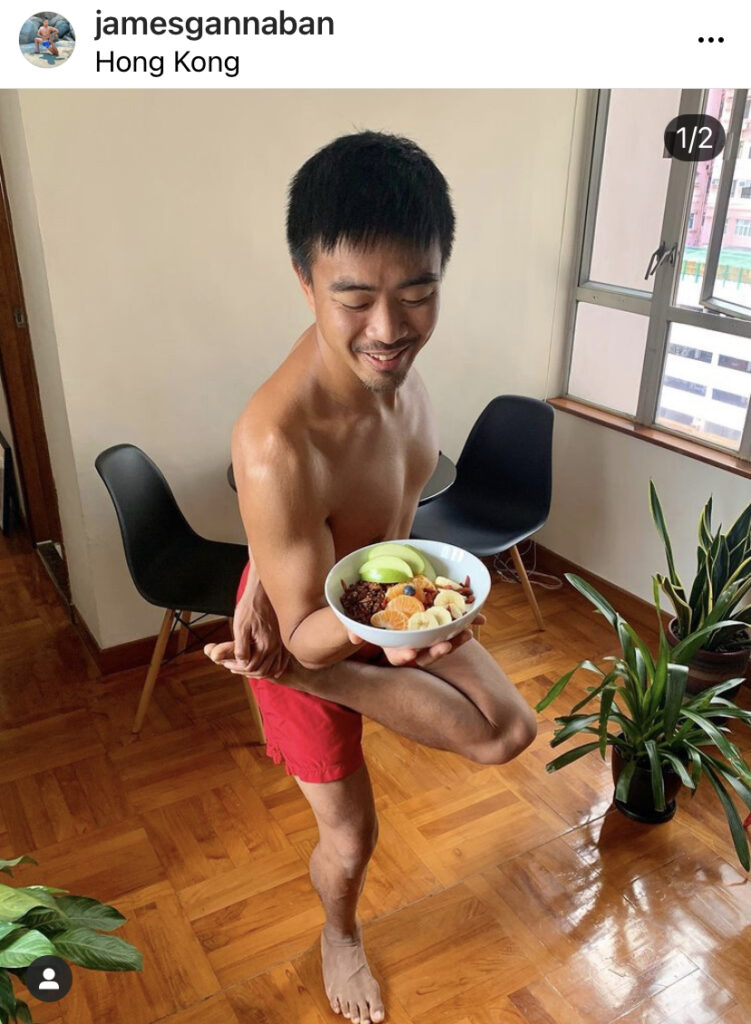 The events of the past few months have left us all feeling drained, stressed and anxious. It's time to reclaim our wellbeing, reconnect with one another (responsibly), and rediscover our sense of fun during this difficult time.
We've joined forces with some of the city's top health and wellness experts, and put together an incredible line-up of activities, events and challenges designed to get you moving, thinking, and self-caring – plus daily chances to win fantastic prizes, and a shot at our Liv Well Challenge 2022 Grand Prize!
How does it work?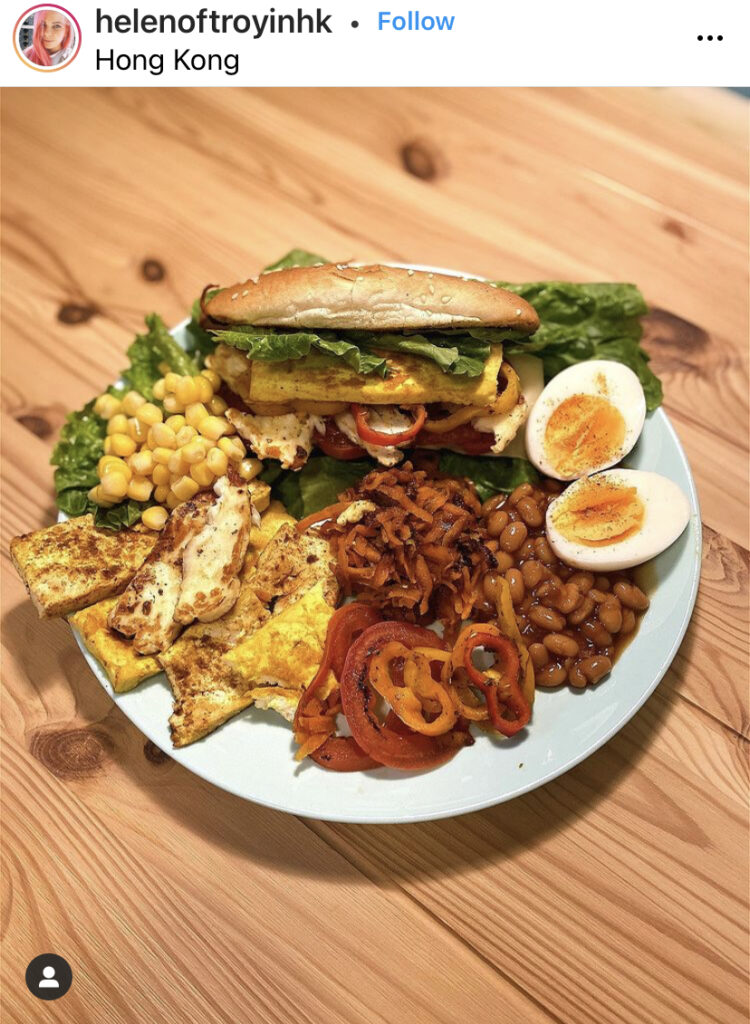 Registered participants will receive an email each day, containing a challenge to complete, with additional mini challenges, articles and webinars to keep you informed and entertained. Each challenge will be themed around a pillar of wellness: movement, nutrition, sleep, mindfulness, creativity, purpose and social. Complete the challenge solo, or sign up with a group of friends or family members to work on the challenges together. Don't be afraid to get creative, and most importantly – have fun with it!
How do I win?
Complete the day's challenge and share your entry on social media for a chance to win a prize every day. At the end of the week, the most inspiring, creative and stand-out posts are entered to win one of our Grand Prizes, courtesy of our generous sponsors.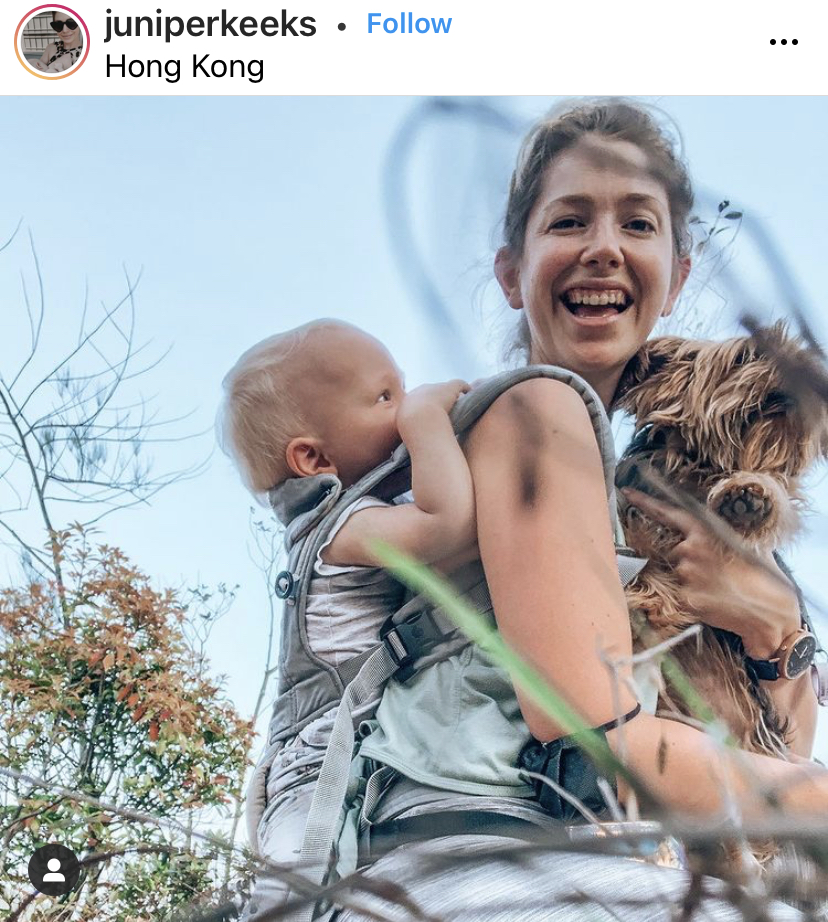 To sweeten the pot, the first 100 signups for the Liv Well Challenge 2022 will receive a goodie bag filled with treats and surprises worth more than $250. Every participant who joins the LWC 2022 will also have access to exclusive offers, perks and discounts from Hong Kong's top wellness brands.
Let's flood our feed with positive vibes, set some achievable wellness goals and most importantly – remember what it's like to have fun in this city again!
What Does Your Entry Get You?
Tickets are $125 (early bird) or $150 (after March 10) and include the following:
A tote filled with gifts valued at more than $250 (first 100 signups)
Exclusive perks, freebies and offers from our partners
Daily emails outlining one main and two mini challenges
Complimentary webinars from Hong Kong industry leaders and former TedX speakers
Insightful and inspiring wellness content to help motivate you
7 Chances to win a daily prize
Chance to win one of three Grand Prizes for best overall entries
Donation to HandsOn Hong Kong
Our Partners
We are thrilled to be working with some of Hong Kong's top wellbeing brands for the Liv Well Challenge 2022.
Movement: Limitless
Helmed by health authority Tricia Yap, Limitless is more than a gym: it takes a functional medicine and whole-body approach to wellbeing, and assesses your lifestyle, diet, hormones, sleep and more to offer a truly tailored programme for sustainable wellbeing. In addition to setting a Movement challenge, Tricia will also lead a webinar on stress and hormones.
Mindfulness: All About You Wellness Centre
All About You is a full-service mental and emotional wellbeing centre based in Sheung Wan. It offers a wide range of modalities to cater to all interests and needs, from hypnotherapy, counselling and more. Founder Sonia Samtani will set a mindfulness challenge, and also host a webinar on mental wellbeing, resilience and stress management.
Nutrition: Orka Wellness
One of the newest players on the healthy dining scene. Orka has been receiving accolades for its delicious, nutritionally-dense cuisine that serves vegans and omnivores alike. In addition to setting the Nutrition challenge, founder and nutrition coach Nobin K.John will host a webinar on gut health.
Creative: Flo Jewellery
A homegrown jewellery brand with global appeal, Flo Jewellery specialises in minimalist, meaningful accessories that empower the wearer. Founder Flora Chan will set a creativity challenge, and lead an online guided meditation and chakra talk and sharing session.
Sleep: Indigo Living
One of Hong Kong's original furniture design brands, Indigo Living will set a Sleep task for this year's Liv Well Challenge.
Social: Michelle Harris International
One of Hong Kong's most popular spiritual healers and empowerment coaches, Michelle Harris offers various healing, wellbeing and empowerment services for adults, kids, teens, schools and businesses. She is also the creator of the highly popular Empowerment Dayfest events for women and children.
Our Charity Partner: HandsOn Hong Kong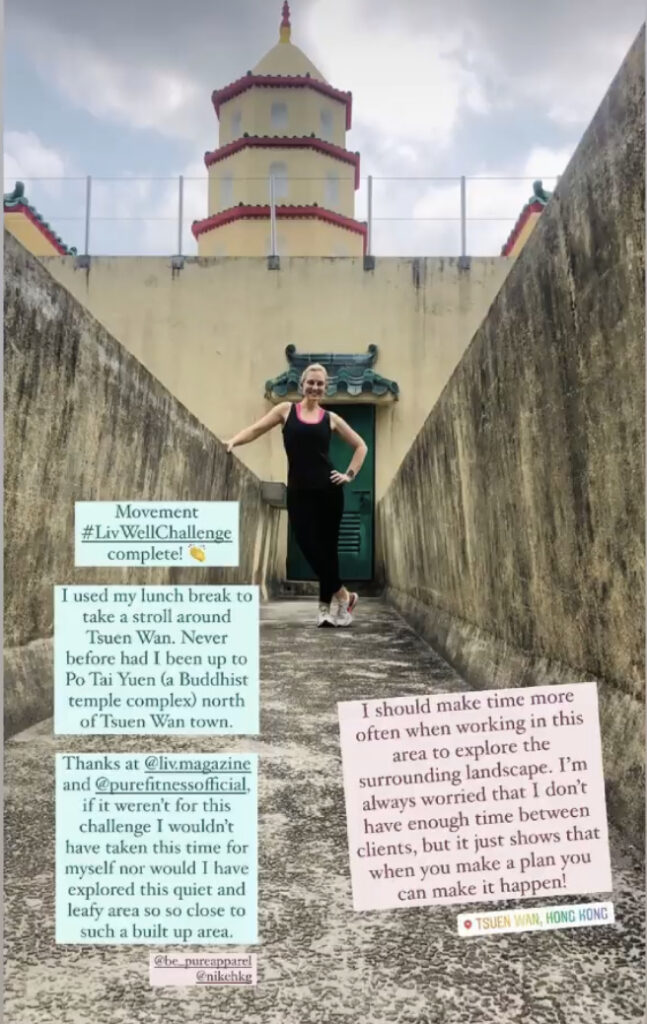 HandsOn Hong Kong is a local charity with the mission to empower everyone in Hong Kong to volunteer. Each month, HandsOn Hong Kong runs 200+ volunteer activities, enabling Hongkongers to serve in-person or from home. HandsOn empowers volunteers to support local charities by providing food to low-income families, connecting with isolated elderly, empowering young people with disabilities, supporting the education of vulnerable youths, caring for animals, protecting the environment and more. Throughout the COVID crisis, HandsOn volunteers have supported hundreds of thousands vulnerable individuals in Hong Kong.