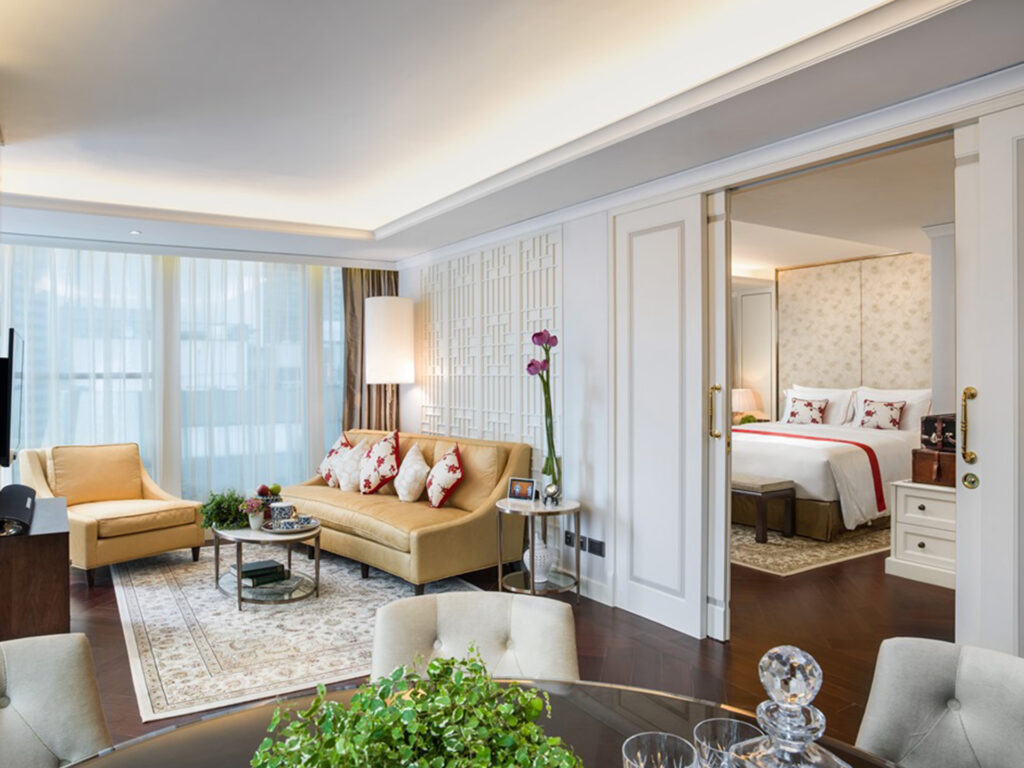 The Buzz
Hong Kong is….an interesting place to be right now. There's a lot going on, by which we mean: most things in town are shut indefinitely and we're short on options for things to do. Enter the daycation! It's a bit like a staycation, except without the typical hassle and commitment of an overnight stay. To learn more, we headed to The Pottinger, a chic boutique hotel in the heart of Soho. 
The Experience
We arrive for our 2PM check-in, and are promptly taken up to our Signature Suite on the 21st floor. Straight away, we notice a welcome treat of macarons and mini cheesecakes waiting for us, and the floor-to-ceiling windows offering gorgeous views of the urban hustle below. We set up our laptop on the stately desk and connect to the high-speed WiFi, attending to some work emails and calls. It's a welcome change of pace from our cluttered and noisy home office, which has been slightly chaotic ever since schools went online.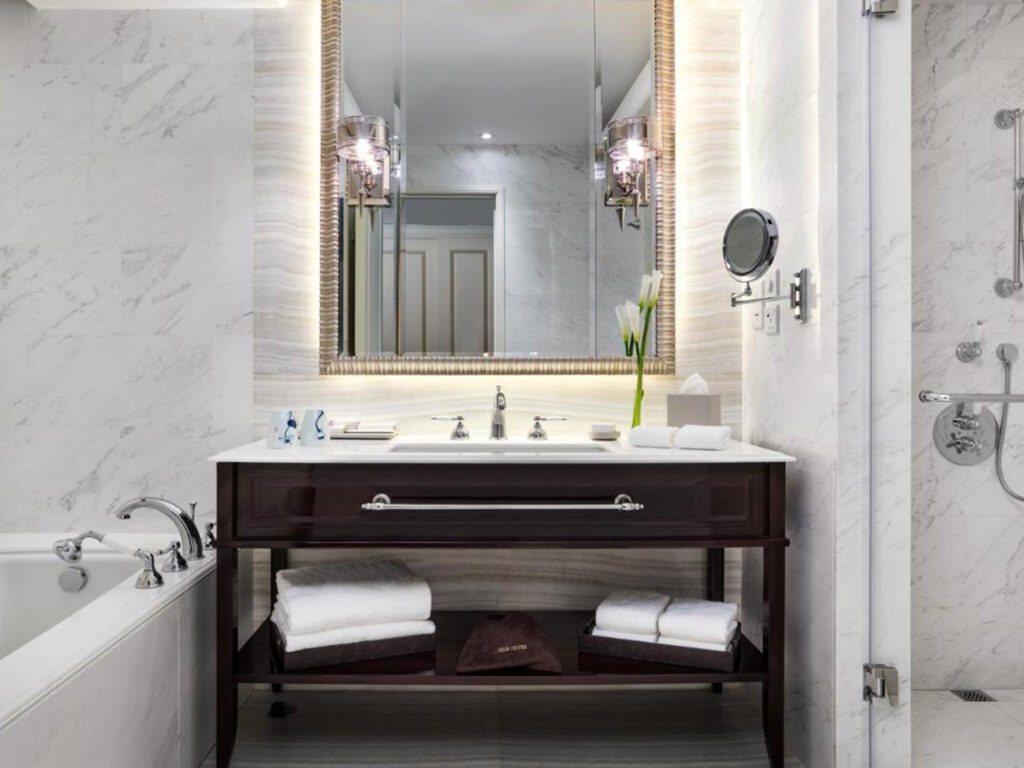 Once work is finished for the day, it's time to relax. We put on some music and run a warm bath in the marble-clad bathtub with a cold drink from the in-suite mini-bar – blissfully alone and shrouded in bubbles. 
After we've dried ourselves off and snuggled up in a plush terry cloth bathrobe, we order dinner to our room from Gradini, the traditional Italian ristorante located on the hotel's ground floor. Obviously, we'd love to dine in but as it's past 6PM, we're happy to enjoy our meal from the comfort of the room's king-size bed as we watch a movie. We check out at 10PM, and head home to face reality.
The Verdict
It's a novel concept, but one that we found thoroughly enjoyable! Booking a hotel for day use might have some seedy connotations, but it's surprisingly satisfying to just have an entire hotel room to yourself without being on a business trip or forced into quarantine. Best of all, daycations are affordable; you can get the whole luxury hotel experience for a fraction of the cost of a normal overnight stay. An ideal treat for mums in need of a break, couples seeking a bit of privacy, or anyone in desperate need of a change-up from their normal WFH routine (can't we all relate!)
You can book a daycation in Hong Kong on Dayuse, an online reservation platform that specialises in daytime hotel experiences.
Read more reviews by Liv in our Review section!