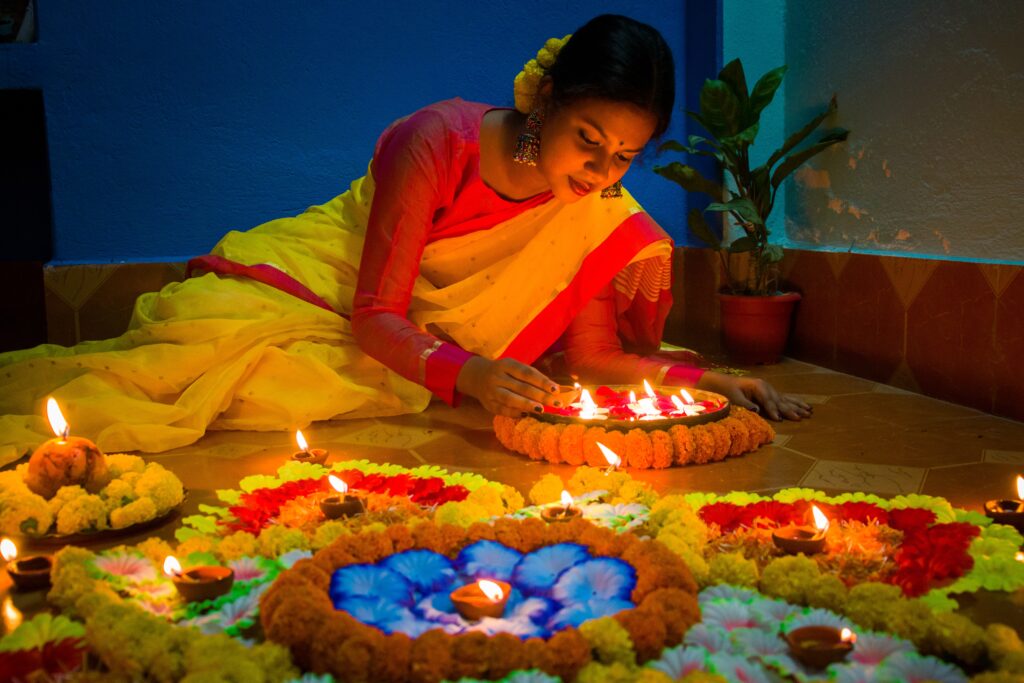 Diwali, also known as the Festival of Lights, is a time for celebration and togetherness, and it's a special time for many of us living in Hong Kong. While it's a time for homes to sparkle and burst with happiness, we should also take care that our festivities don't take a toll on the environment. Here are some tips to having a more eco-friendly Diwali this year.
Opt for Natural Décor
Instead of plastic decorations, use materials found in nature. This could mean using flowers, bamboos, seashells – you name it. Not only are these biodegradable, but they also add a touch of authenticity to your Diwali celebrations.
Sustainable Gifts
Diwali is a time for giving so choose sustainable or homemade gifts. This could be anything from organic food baskets to cloth bags, bamboo-based products, or even potted plants. Bonus points: use recycled paper or cloth to wrap gifts.
Pick (or make!) Healthy Diwali Sweets
Traditional Indian sweets are an important part of Diwali celebrations, but store-bought varieties are often high in sugar and are made with dairy products such as milk powder and ghee. If you're watching your sugar or fat intake but still want to indulge, healthier options abound. Foodcraft offers a workshop that will teach you how to make your own ladoos and  barfi out of dried fruits and nuts. Spicebox Organics also makes delicious organic, gluten-free ladoos sweetened with coconut sugar and jaggery. Available in cacao and regular flavours.
Reduce Noise Pollution
One of the significant concerns during Diwali is noise pollution caused by firecrackers. Opting out of or limiting the use of firecrackers can be a big step towards an eco-friendly Diwali. If you do want to light firecrackers, choose those which produce less noise and smoke.
Eco-Friendly Candles and Diyas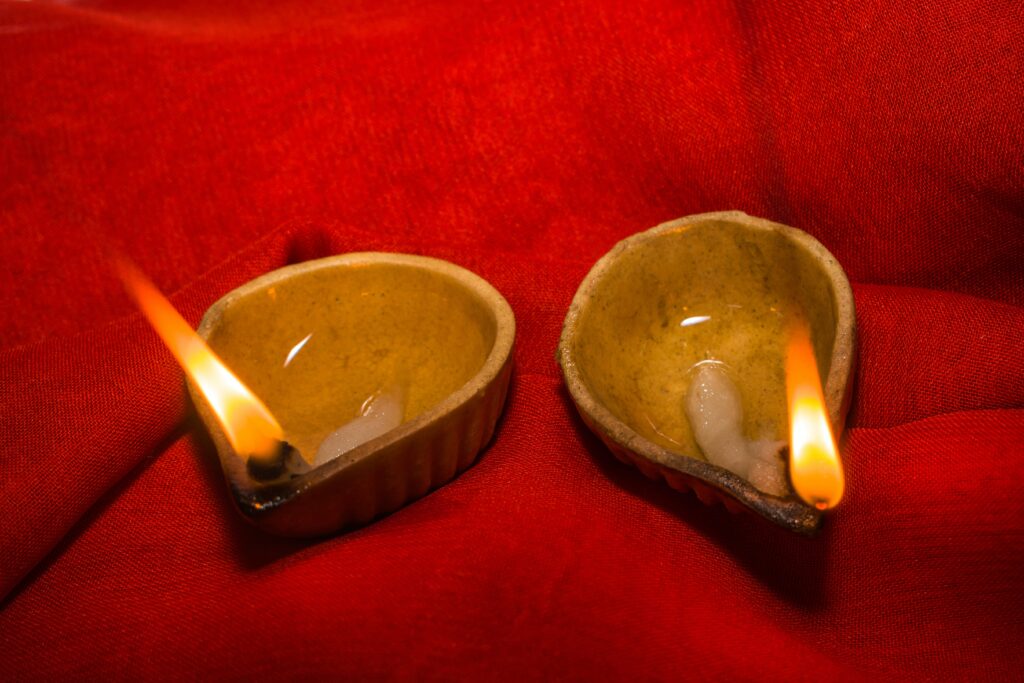 Choose candles made from beeswax or soy wax instead of paraffin. When it comes to diyas (traditional oil lamps), go for those made of clay instead of plastic. Lighting a clay diya not only looks beautiful but is also eco-friendly as it can return to the earth once used.
Limit Electric Lights
While fairy lights are mesmerising, they consume a lot of electricity. Consider reducing the number of electric lights and reach for candles and diyas instead. This can save energy and also give a more traditional feel to your celebrations.
Recycle and Reuse
After the festivities, ensure that you separate waste, especially non-biodegradables to help reduce the strain on landfills. Also, store decorations for reuse in the following years, reducing the need to buy new ones.
Use Eco-Friendly Rangoli
Rangoli – a traditional Indian floor decoration created made using colored powders, rice, sand, or flower petals – is a must during Diwali. Instead of using chemical-based colors for your Rangoli, opt for natural materials like rice, turmeric, and flowers. These are not only safe for the environment but also add a touch of tradition to your decorations.
Eco-Friendly Cards
If you're in the habit of sending out Diwali cards, consider e-cards! If physical cards are a must, opt for recycled paper or cards that can be planted, which will then grow into a beautiful plant.
Also on Liv: 10 Ways You Can Eco Proof Your Christmas Decorations This Year