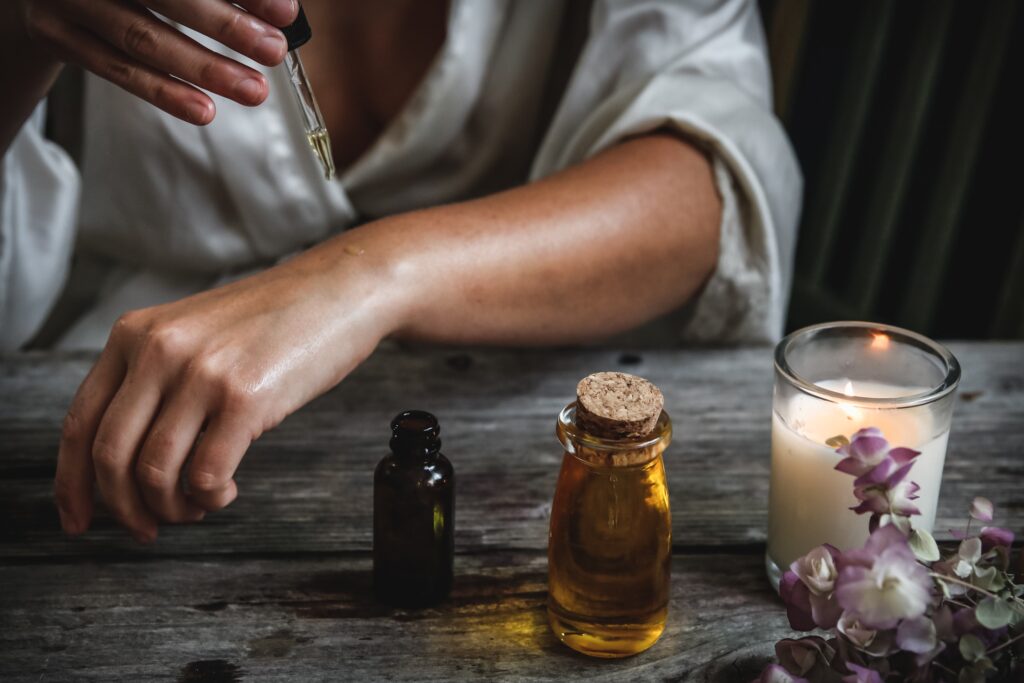 Why is everyone talking about oil perfumes lately? Most of us love a nice subtle spritz of eau de toilette. Check the back label, however, and you'll find that many commercial perfumes contain alcohol right at the top of their ingredient list.
That's a problem for a few reasons. Alcohol notoriously causes skin irritation, and it's often the culprit responsible for overly strong, harsh-smelling perfumes. The vapours from alcohol-based perfumes also contain VOCs (volatile organic compounds) which aren't great for the environment or your health.
The alternative? Oil perfumes are crafted using fragrant oils derived from flowers, wood, and plant extracts – think sandalwood, jasmine, rose, lavender, and neroli. They are gentler on the skin, more pleasing to smell, and better for the planet – an all-round better purchase in every way!
If you're looking to switch to an alcohol-free, oil perfume, these six brands are guaranteed to give you a cleaner, greener scent.
Aromonix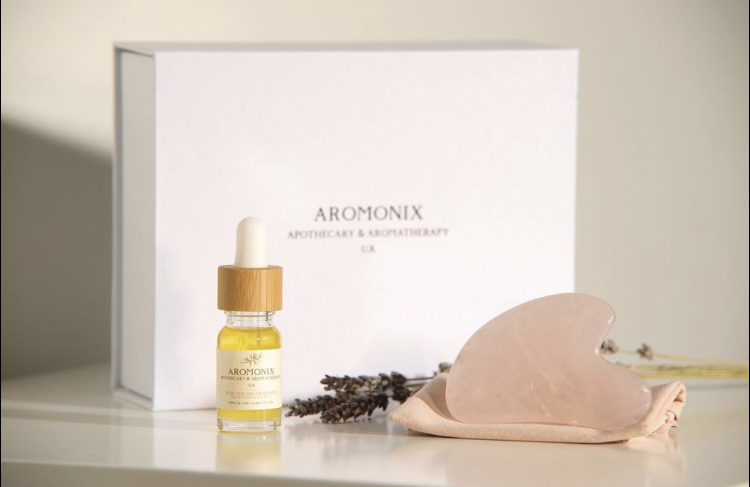 Angela Kong spent two years training to become a certified aromatherapist, before founding Hong Kong-based natural skincare brand Aromonix. "One of the key advantages of oil-based perfumes is that they are non-drying," she explains. "Scents tend to 'stick' to the skin and linger for up to five hours. They also nourish and replenish moisture, and are gentle enough for all skin types."
Combining perfumery with plant-based skincare, Aromonix offers customers creams and serums enriched with fragrant essential oils like rose, neroli, French lavender, and sandalwood. For a personalised perfume formulation with your name on it (literally), you can also book a private consultation with Kong.
Unit 1101, 11/F, Tower 1,Cheung Sha Wan Plaza, 833 Cheung Sha Wan Rd., Lai Chi Kok, aromonix.com
DK Aromatherapy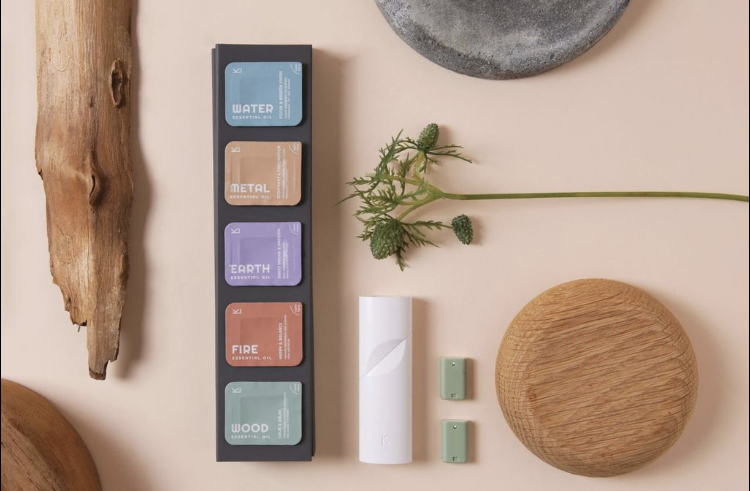 Set yourself apart with your very own signature scent at DK Aromatherapy. Available through Klook, you can sign up for one of their DIY personalised fragrance workshops ($380), where you'll have the opportunity to experiment with over 100 floral tinctures and essential oils for a truly unique toilette. They also sell pre-made 5ml roll-ons blended by DK's team of expert aromatherapists. Inspired by the five Chinese zodiac elements – fire, earth, wood, water, and metal – these perfumes contain oils known for their energetic balancing properties, such as frankincense, rosemary, tea tree, and ylang ylang.
19 New Market St., Sheung Wan, aroma.com.hk
Eccsentric
Moisturising yet lightweight, jojoba is an OG superfood for the skin. At Hong Kong scent label Esscentric, jojoba oil is used for the base of every perfume they make, keeping your skin nourished throughout the day. Founded by aromatherapist and wellness practitioner Jodie Chan, the brand's formulations feature at least 11 essential oils – and up to 35 – each one multilayered and imbued with meaning. Choose from either their Classics collection or their newest Pilgrimage range, which features more floral blends.
Room 803, Block B, 8/F, Chiap King Industrial Building, 114 King Fuk St., San Po Kong, esscentric.com
Shiu Shing Hong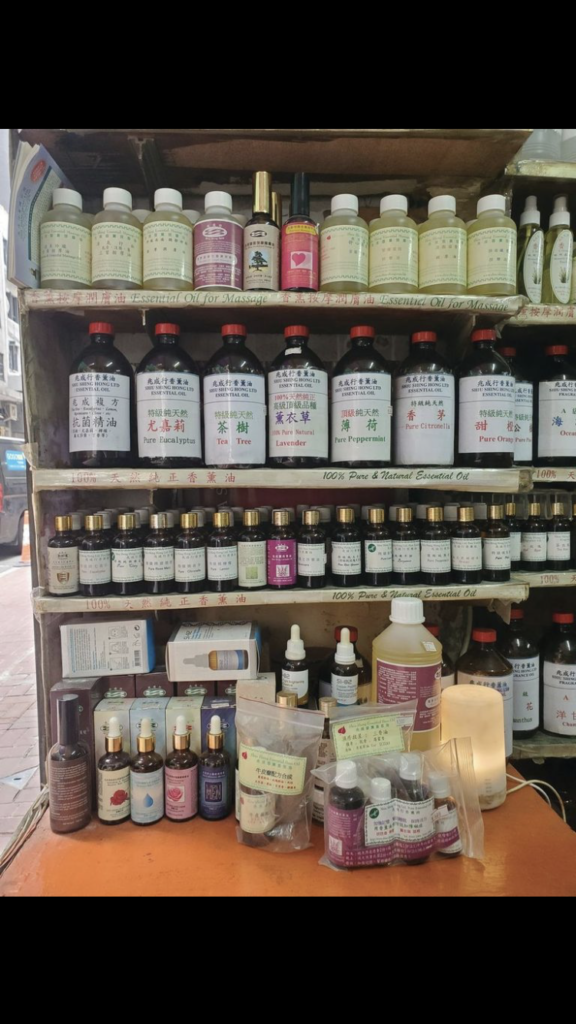 For a more intrepid adventure, head to Sheung Wan's Shiu Shing Hong. This no-nonsense shop has been in operation for more than half a century, and its well-stocked shelves carry a dizzying array of raw materials needed to make your own perfume oil. You'll need a bit of base knowledge in how essential oils and perfumes work before visiting, but the expert staff are on hand to help and provide guidance. For a more elevated experience, Shiu Shing Hong also carries pre-made essential oil blends used by some of Hong Kong's top luxury hotels!
130 Jervois St., Sheung Wan, shiu-shing.com.hk
Also on Liv: #SupportLocal With These Hong Kong Home and Lifestyle Brands