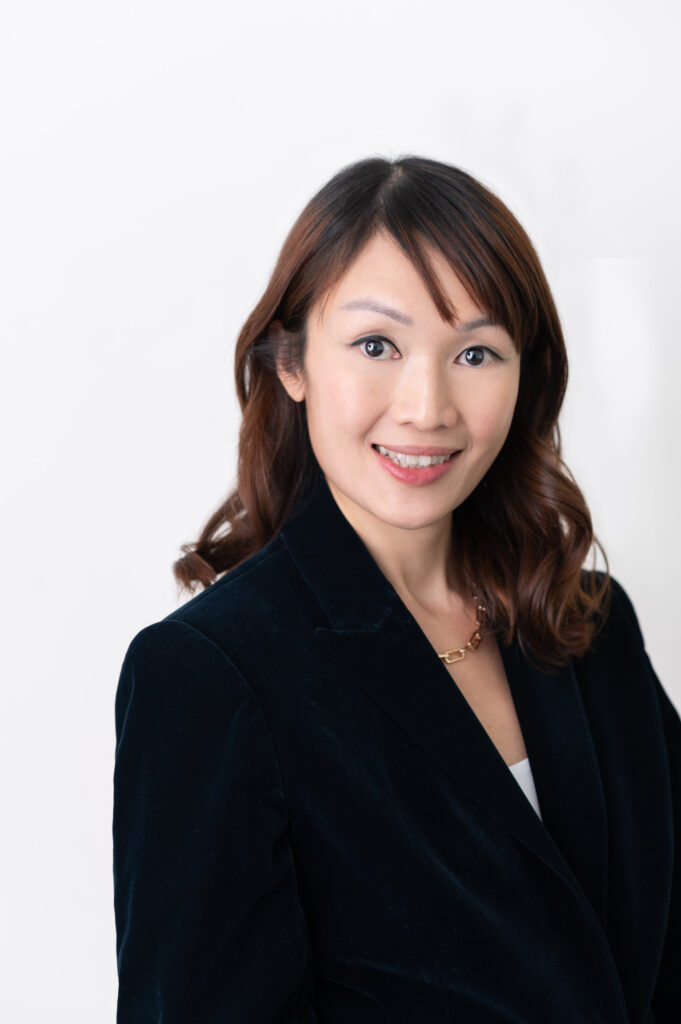 Newly launched medical wellbeing centre, Restore Integrative Medical Clinic, has just opened in the heart of Central. With a mission to optimise wellbeing using a combination of conventional medicine, functional medicine and Swiss Biological medicine, it aims to restore a profound sense of wellbeing, beyond merely treating symptoms. We chat to founder Dr. See Yunn Ho to learn more about what makes this practice unique.
What do you hope to achieve with Restore Integrative Medical Clinic?
With Restore Integrative Medical Clinic, our vision is to integrate care across functional medicine and complementary services. All the therapists at our clinic are very experienced and holistic in their approach. We use nutritional and diet changes to help our patients achieve better outcomes from their conditions. Our four pillars of health are detoxification, gut health, hormonal balance, and longevity.
Besides Functional and Family medicine services, our other complementary treatments include physiotherapy, craniosacral therapy, acupuncture, osteopathy and lymphatic massage. We also offer anti-aging facial and aesthetic services using organic ingredients and innovative technologies to regenerate ageing skin and hair cells.
Tell us about the patients you see.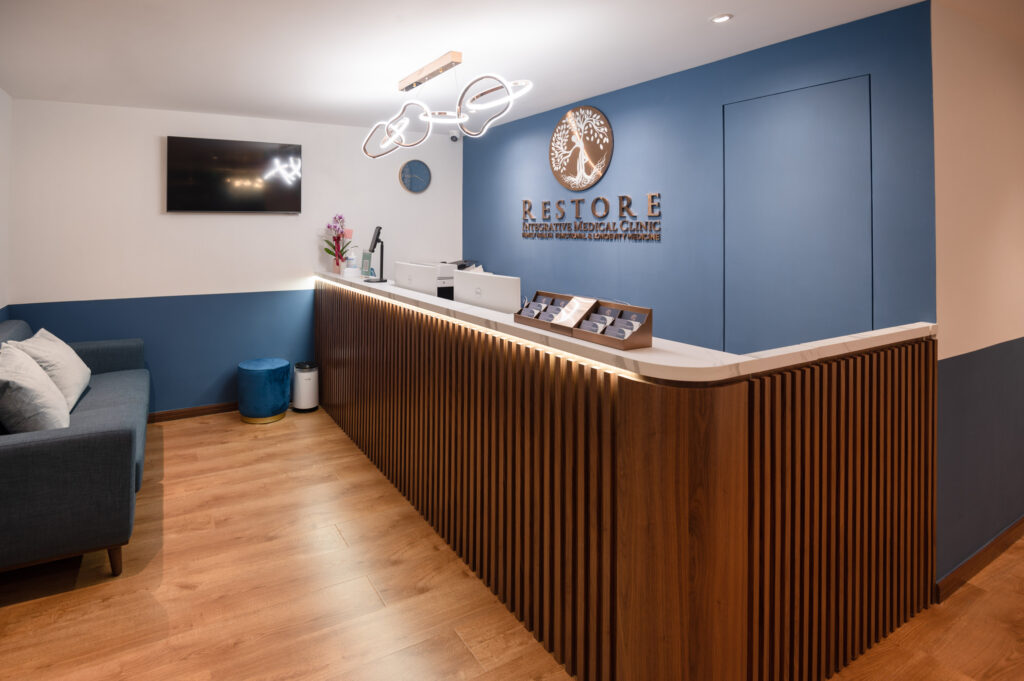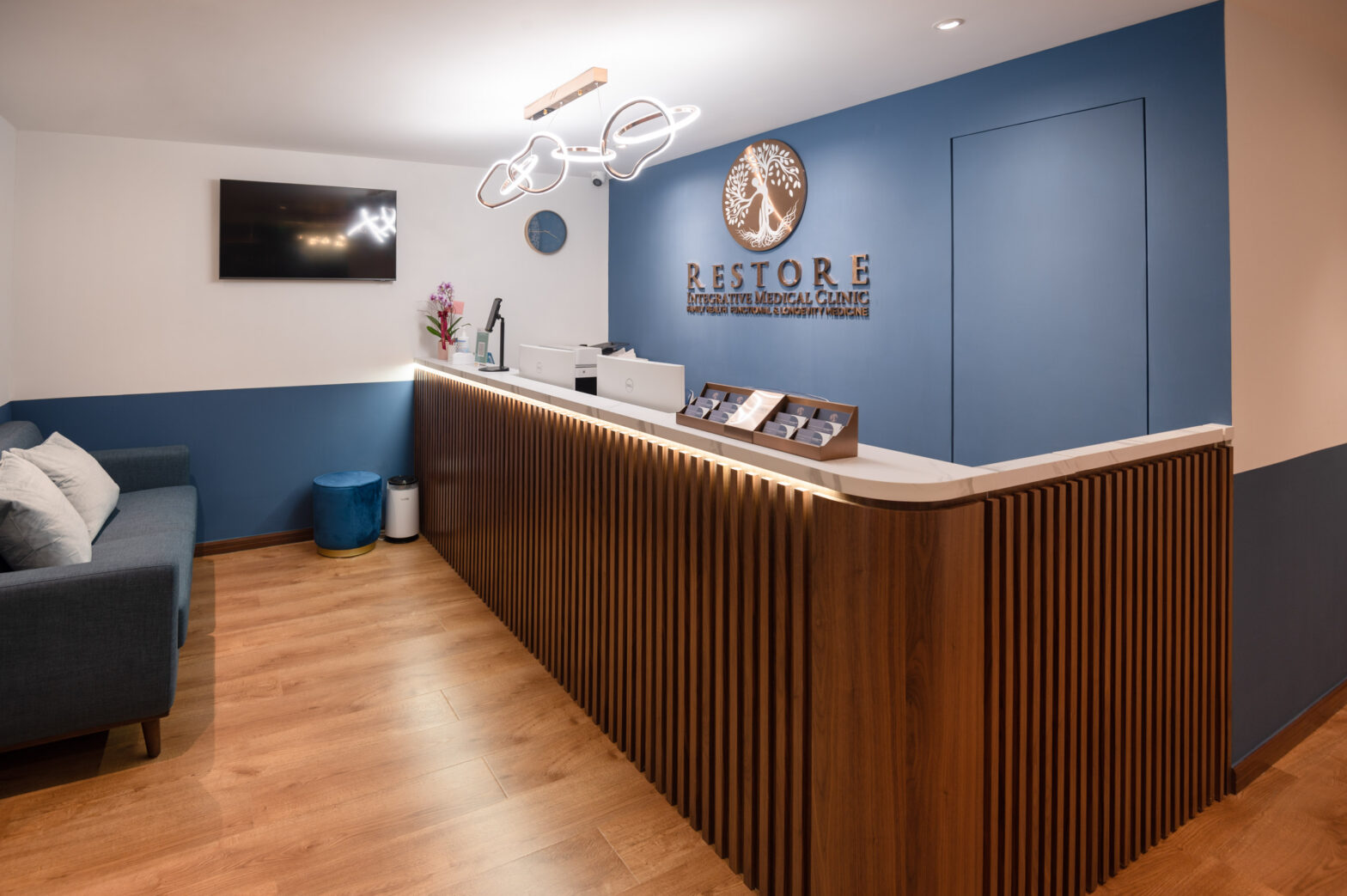 We commonly see men and women in their 40s and 50s. They are usually professionals who are well educated about their health and seeking to optimise their performance. For patients coming to us with gut health concerns, it can present at any age group but it is commonly found among young or middle-aged adults who lead a highly stressed lifestyle.
What are some of the common concerns among your patients?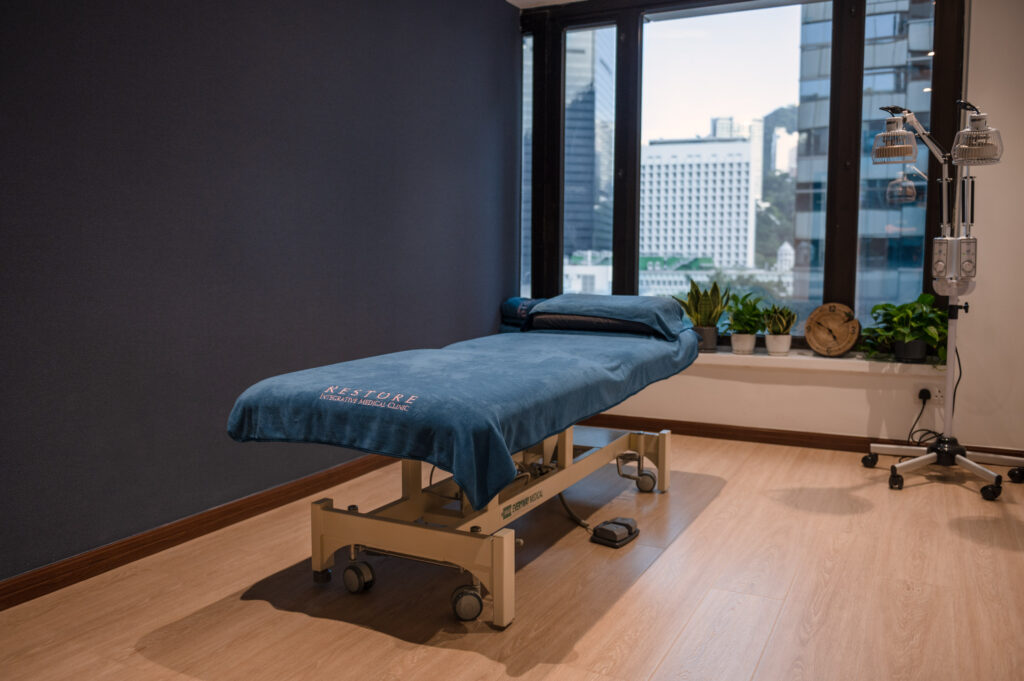 We see many functional gut issues and toxin-related illnesses from heavy metals and mould. I also see women in their late 40s having menopausal symptoms including hot flushes, brain fog, and sleep issues. Male hormonal issues usually manifest as declining energy, libido and sleep issues. Another common issue that I see is weight gain that comes from underlying hormonal and metabolic issues.
Can you tell us more about your team and how you integrate care for the patient?
At Restore, we hope to change the model of healthcare to make it more patient centric. For every patient, we will have a health coach to offer guidance on nutrition and follow-ups. Our practitioners speak to each other regarding the condition and treatment of the patient so that the individual gets a holistic overview of their health. Our team of practitioners are also very holistic, for example, our physiotherapist also does craniosacral work and acupuncture, and our acupuncturist also works on energy healing. On the medical side we focus also on nutrition and lifestyle in addition to the medical condition itself.