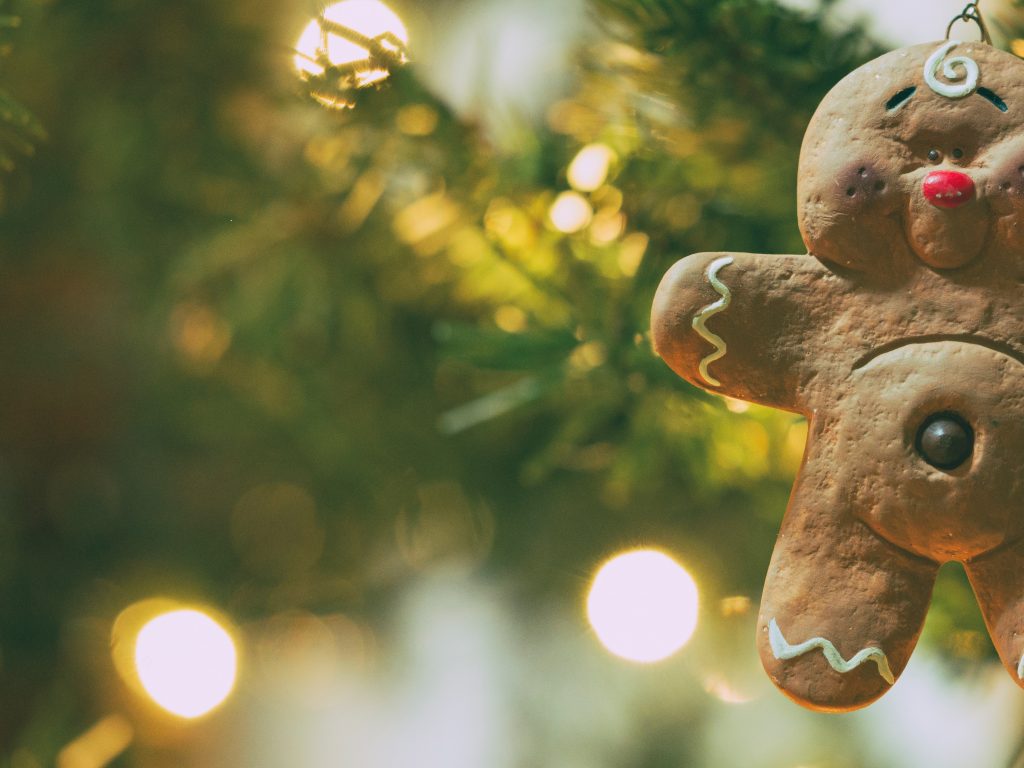 This December, rather than splashing the cash on plastic and non-sustainable decor, fill your home with greener solutions instead. Here's how to find eco friendly Christmas decorations that don't skimp on the festive cheer.
Decorations
Ditch plastic for edible decorations
A popular German tradition, spiced cookies look great hanging from your tree, and also serve as a tasty snack in the lead-up to Christmas. Or, thinly slice some citrus fruits and either bake on a low heat or run them through a dehydrator for some quick and effective ornaments. 
Revisit your childhood with salted dough
Mix flour, salt and water to create the dough, and then use cookie cutters to make cute, rustic decorations. A great one to do with kids. Make sure to keep these away from pets that might eat them, as salt dough can be dangerous when ingested. 
Make a pomander
A traditional English Christmas decoration, a pomander will fill your home with a festive aroma. Simply pierce an orange with cloves in your desired pattern, add a sprig of rosemary if you have one, and leave out, allowing the clove-y, orange-y aromas to fill your flat. 
Upcycle old paper into decorations
Got some old newspapers, gift wrap (or Liv Magazines!) lying around? Hit up Pinterest for some ideas on how to upcycle them into new and beautiful eco friendly Christmas decorations. From origami stars to paper lanterns, the possibilities are endless. 
Hit up the flower market for scraps
Don't want to drop a ton of cash on a festive wreath? Head down to the Mong Kok flower market and ask for some offcuts or stray sprigs. Those old bits of tree that would have otherwise been discarded can find a new life as a festive wreath, bouquet or table display.
Go foraging
On your next hike, pick up a few handfuls of old twigs, which can be refashioned into rustic stars or reindeer ornaments for your tree. You can also get creative with ribbon offcuts, dried flowers and fallen leaves.
REMEMBER: Give the glitter a miss! It's made from tiny pieces of plastic, so while it might look pretty, it's a nightmare for the environment. 
Tree Alternatives
Short on space? These alternatives to real or plastic Christmas trees will let you bring a festive feeling into your home. 
Fairy lights on wood
A simple triangular wooden frame strung with fairy lights gives a pleasingly minimalist aesthetic.
Tape it up
Pick up a roll of festive washi tape and use it to create a tree silhouette on a wall or door.
Use your ceiling
If floor space is a struggle, it's time to think vertically! A sprig of artfully arranged branches can also make for a striking tree substitute when hung from the ceiling with a piece of fishing wire. 
Fabric over foliage
Got a Christmassy tablecloth? Using some wooden poles (and some inspo from Pinterest!) drape it like a teepee for a tree surrogate that doubles as a hide-y hole for excited kids. Just slip your gifts under the tent for a perfect present stash.
Read more on Liv: Amazing Experience Gifts To Give This Christmas Instead of Stuff