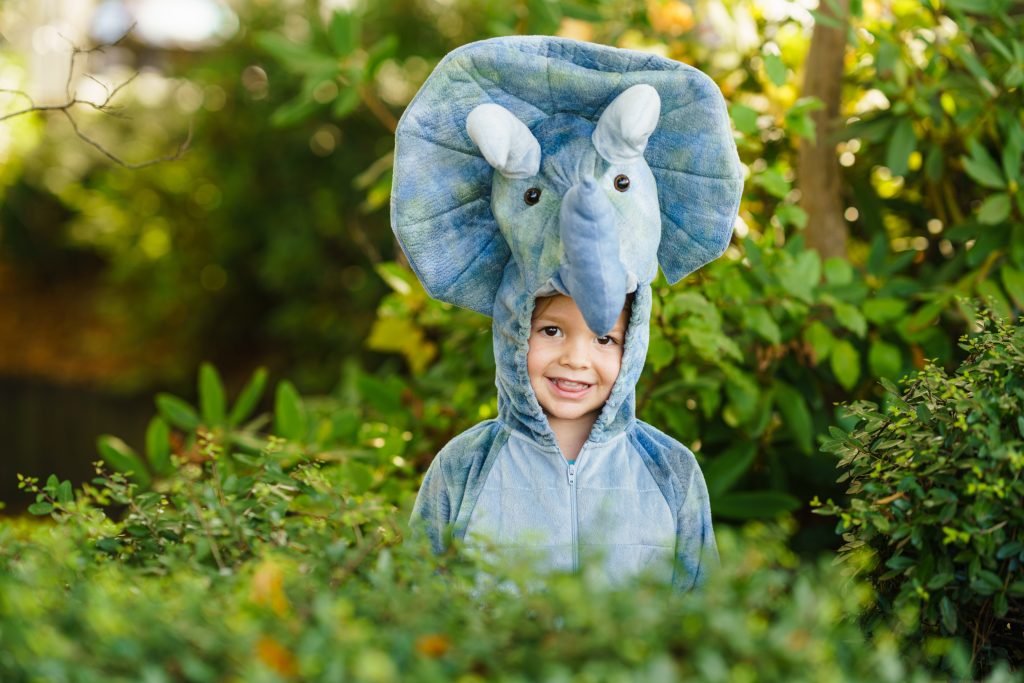 Halloween is our all-time, undisputed one of our favourite holidays, but one thing we don't love is the plastic halloween costumes that are used once and then thrown away. Luckily, there are some fantastic zero-waste Halloween costumes out there that you can whip up at home.
See more zero-waste holiday ideas with our eco-friendly Christmas guide!
DIY Costume Ideas
Ninja
A perfect last-minute costume that requires basically zero skills, all you need is a black t-shirt to make an effective ninja hood. Add yellow face paints to be a Ninjago. See how to make the best ninja mask here.
Unicorn
If you have a unicorn-mad child, follow this simple tutorial on how to make an awesome unicorn horn hair sculpture!
Transformers Truck
This one requires a bit more crafting ability. With some paints and some old cardboard boxes, you can make a Transformers robot costume that really transforms!
Pick up some all-natural and eco-friendly paints at local arts and crafts shop Tree Children's Lodge to really make this costume pop!
Jellyfish
Stick some eyes on an umbrella, then attach some tendrils made of crepe or toilet paper for a low-waste, plastic-free costume. If you have fairy lights lying around, you can even tape them to the underside of your umbrella for extra effect.
Popcorn
Cute, effective and incredibly simple, there are a couple of eco-friendly ways to dress as a tub of movie popcorn. First, you can pop a bag and stick them to your clothes, or you can use balled-up scrap paper daubed with yellow paint for larger kernels. Pair with a red and white striped skirt or trousers for added effect.
Trash Bag
Send an eco message with your outfit by saving up a week's worth of (clean) garbage and sticking it to an old t-shirt. Then climb into a garbage bag (be sure to cut some leg holes) and hey presto, a garbage outfit for a garbage year. You can buy bin bags made with environmentally friendly bin bags that are recyclable and made with bioplastics at sustainable lifestyle store Slowood.
Buy Second-Hand Halloween Costumes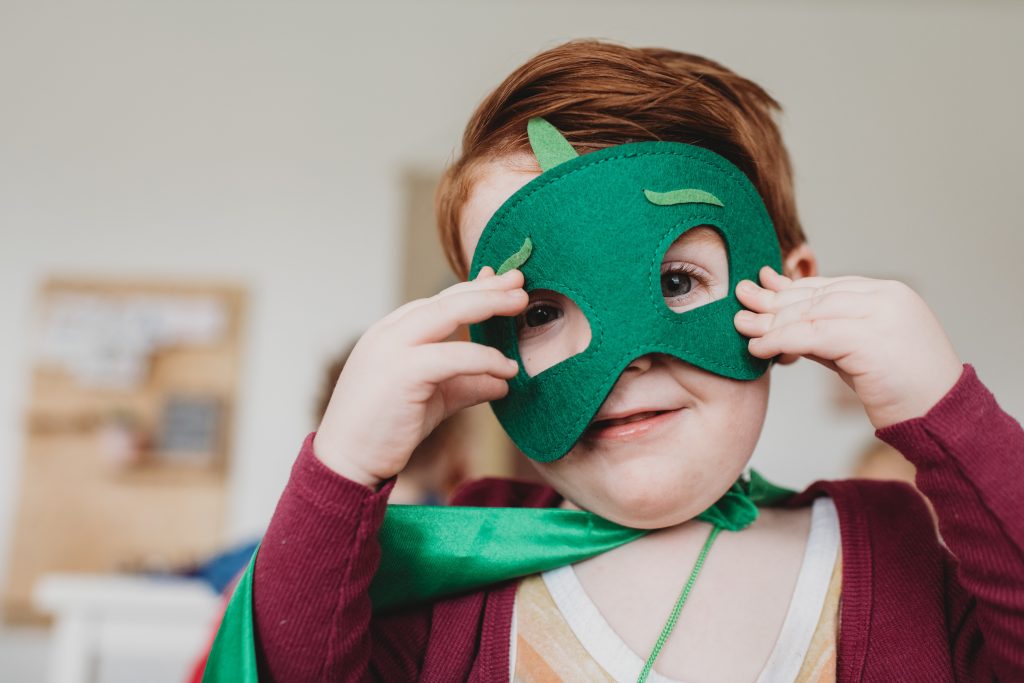 Don't trust your DIY skills? We feel ya. Here are a few places you can pick up second-hand costumes and give them a new life.
Carousell
Second-hand reselling platform with a strong kids' section.
Facebook Marketplace
Browse Facebook marketplace or groups such as Baby swap-it for second-hand costume.
Retykle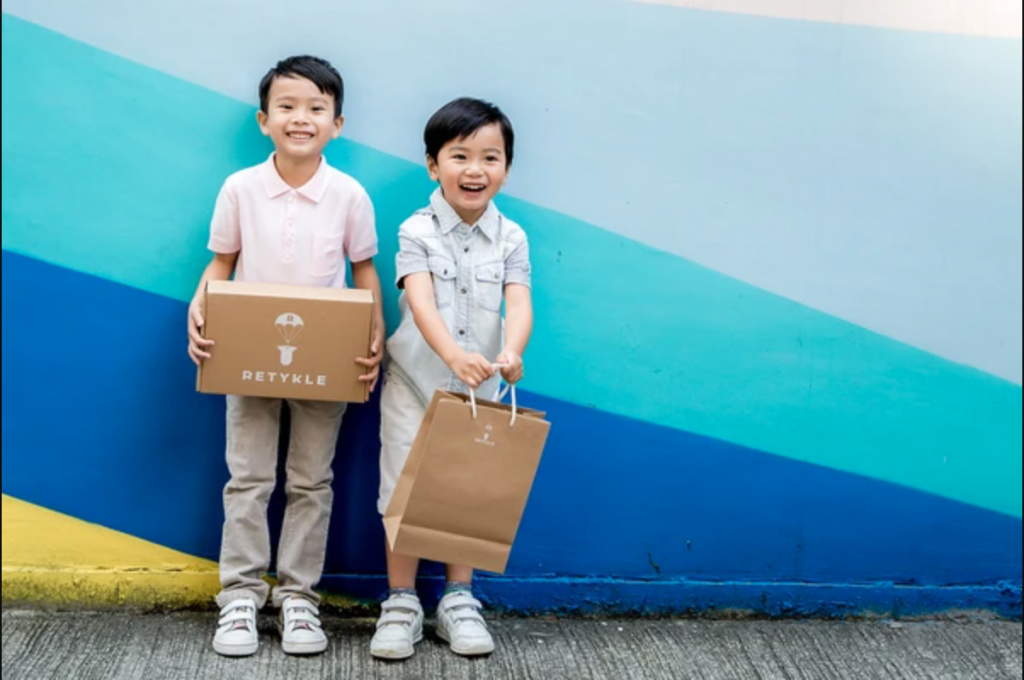 An online consignment store for second-hand kids' clothes. Does a Halloween costume open house every year.
Fortune Costume
This longstanding costume shop in Tsim Sha Tsui rents out a modest range of costumes for kids and adults alike. Think bumble bees and bears over anything too trendy or elaborate, but it gets the job done without adding to any landfills.
Last Minute Costume Ideas
Here are some ideas for zero-waste costumes using items you have lying around at home.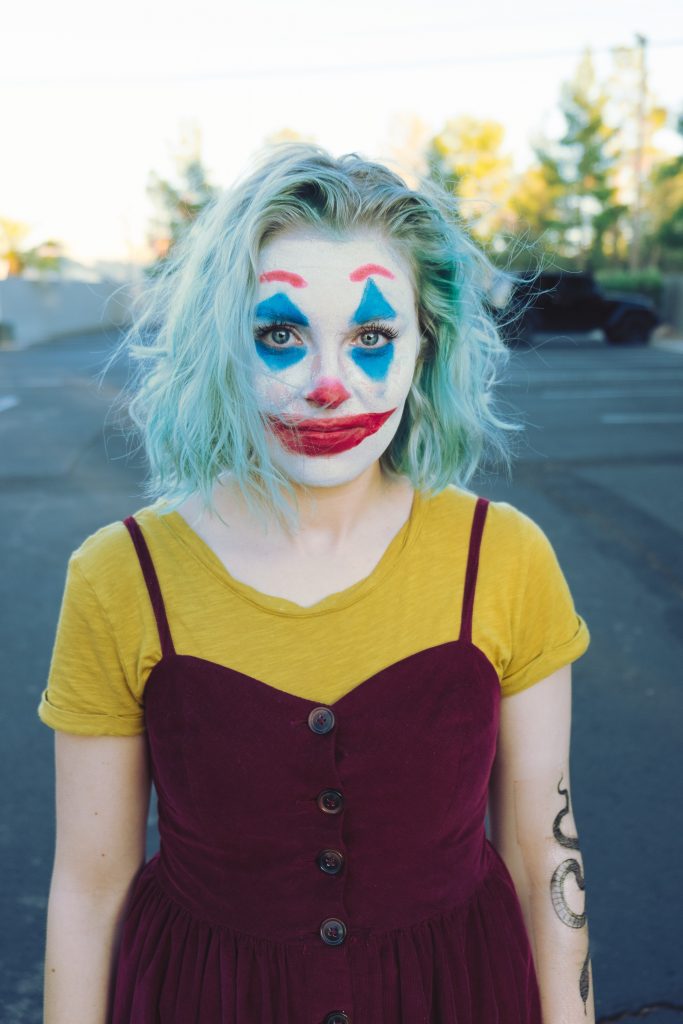 "Just Got Out of the Shower"
Bathrobe. Shower cap. Mud mask. Slippers. Rubber duckie. It's a costume!
Bank Robber
Striped t-shirt. Beanie. Stubble drawn on with an eyeliner.
Nerd
Tuck in your shirt, loop a belt through your khaki pants, side-part your hair and pull those socks up. Congratulations, you're a nerd!
Skeleton
Here's one from Martha Stewart. Just cut a rib cage pattern out of a white t-shirt, and layer it over a black t-shirt – or vice versa.