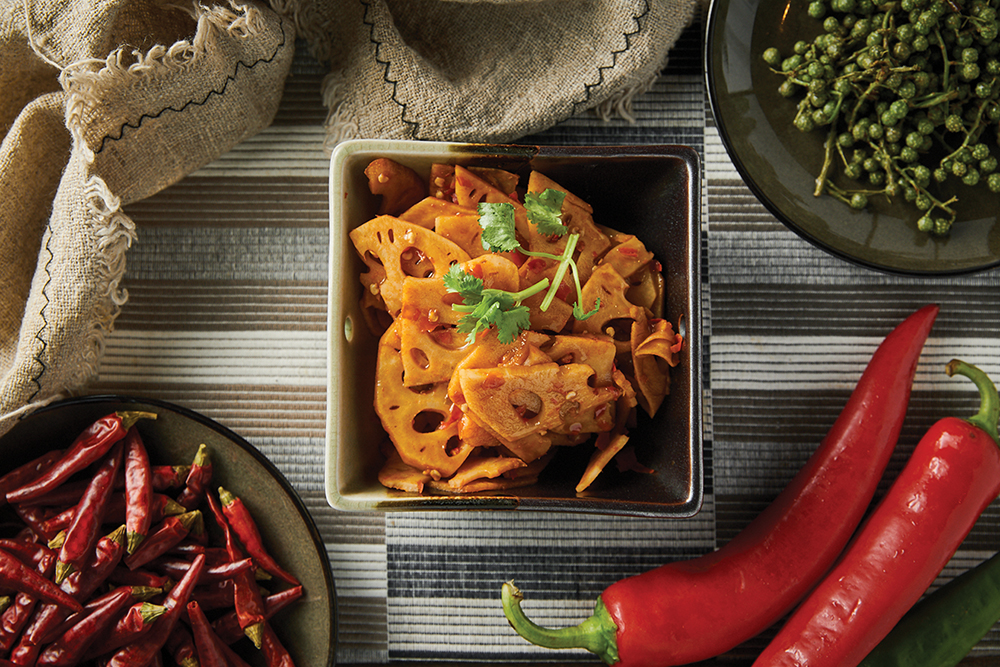 Warm up as the cold weather hits, with this fiery lotus root recipe from Chilli Fagara. Serves 1-2 as a side.
Get more healthy cooking ideas in our Recipe Section!
Ingredients
1 lotus root
5 grams garlic (approx. 1 clove)
5 grams ginger (approx. 1 tbsp)
5g chilli sauce (or use finely chopped dried red chillies or chilli oil)
1 tsp dark soy sauce
1 tsp Sichuan peppercorn oil
1 tsp chilli oil for garnish (optional)
Roasted white sesame seeds or spring onion for garnish (optional)
Directions
Peel the skin and thinly slice the lotus root.
Blanch and set aside.
Stir fry garlic, ginger and chilli in a pan to make a sauce.
Toss the lotus root with this sauce.
Top the dish with a drizzle of chilli oil and sprinkle with roasted white sesame seeds or spring onion.
Pro tip: Pair with quinoa and steamed greens for a complete plant-based meal option.