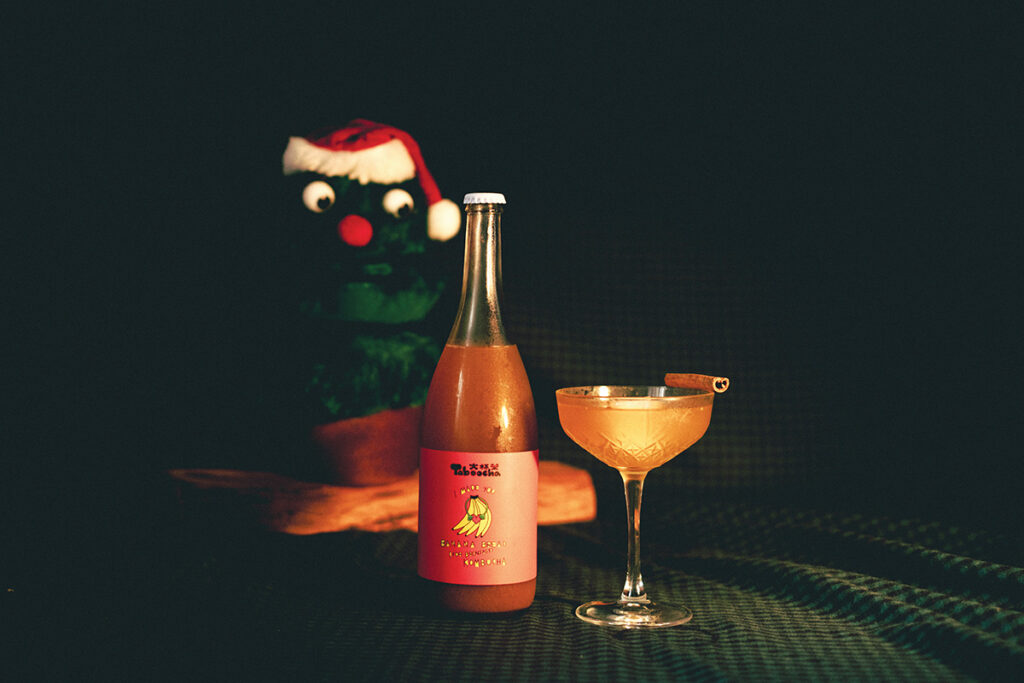 This Christmas-themed cocktail is courtesy of the creative geniuses over at local kombucha brand Taboocha. They've paired one of their seasonal flavours, Banana Cinnamon Black Tea, with spirits and spices for a luxurious holiday tipple that's gut-friendly to boot!
You can purchase 750ml bottles of the exclusive Christmas flavour ($180) or a set of two bottles ($350) online, with a $10 donation made to Sai Kung Stray Friends for each bottle sold.
Makes one serving.
Ingredients
30ml rum (either white or dark works, but dark offers a richer, more complex flavour)
120-150ml Taboocha's Banana Cinnamon Black Tea kombucha
lemon zest or an orange peel strip
1 dash Angostura bitters
Directions
Fill a glass of your preference with 1-3 ice cubes (big cubes are better).
Add the rum, kombucha and lemon zest, and stir gently. If using the orange peel, twist it over the drink first to express the oil, then tuck the peel into the glass.
Drink and be merry!
Loved this Christmas kombucha cocktail? Find more healthy recipes from Liv here.