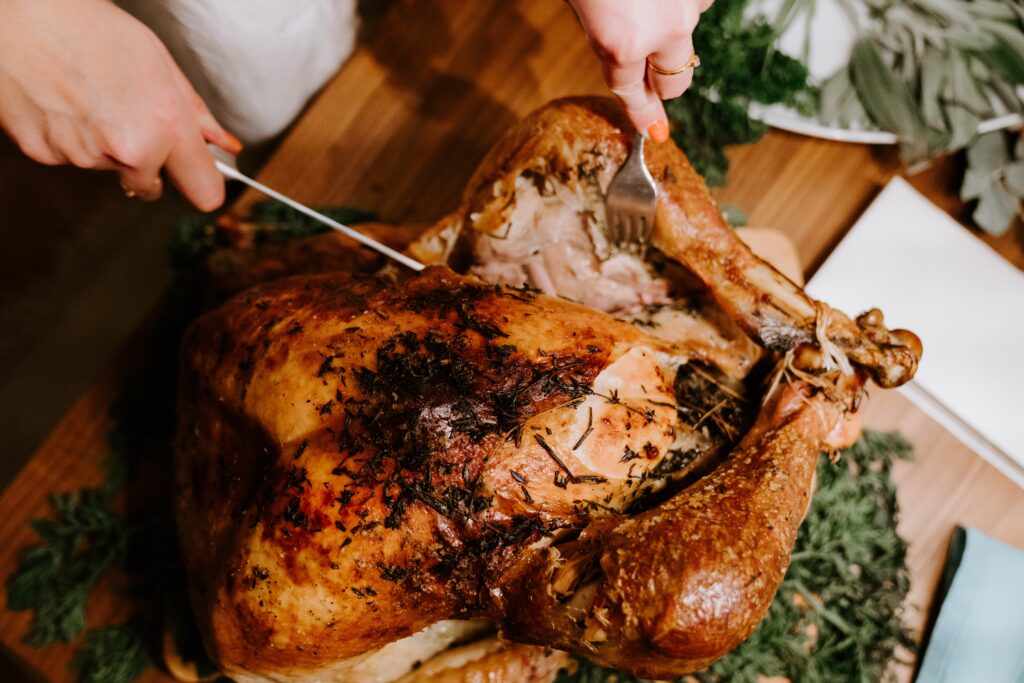 Why buy an organic turkey in Hong Kong? Organic-certified turkeys have only ever been fed with organic feed and are never treated with antibiotics. It's better for the birds, your body, and the planet! Here are some local businesses that sell organic and free-range turkey in Hong Kong for your Thanksgiving and Christmas dinners.
Eat The Kiwi
One of our go-to shops, this sustainable online grocery store specialises in top-quality food products imported from New Zealand. This year, Eat The Kiwi is stocking cage-free turkeys from Tegel ($720), which allows birds to roam freely and forage on bugs and grass. The turkeys are also tenderbasted (pre-brined) so you're virtually guaranteed to have a tender bird on Christmas Day.
nood food
Looking for a traditional festive feast with all the trimmings, but don't want to spend Boxing Day washing pans? We feel ya. We love nood food's traditional roast turkey set, which includes a perfectly roasted bird, ginger glazed carrots, roasted new potatoes, Brussels sprouts, and apple and apricot stuffing. The entire set is $1,288 (feeds 6-8) or $1,888 (feeds 8-10). There's also a fully plant-based version featuring an Impossible loaf available in three sizes. The set is available to order from now until December 31 for either pick-up or delivery.
South Stream Foods
This food importer is a reliable source of organic meats in Hong Kong. They carry two turkey brands – Organic Prairie and Shelton's – both of which are USDA-certified organic. To sweeten the pot, South Stream is taking 50 percent off all their organic turkeys from December 6-29. Nothing tastes better than good savings! Prices range from $435-$740, after the discount.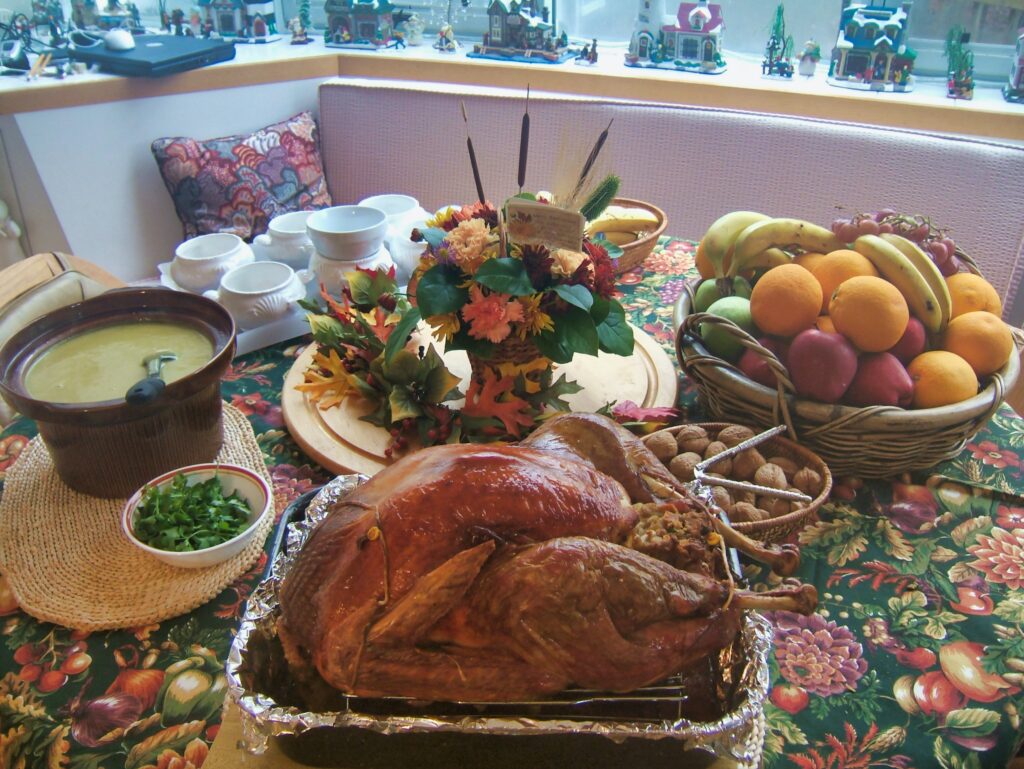 City'super
This year, City'super is carrying whole frozen turkeys in three sizes from Larchwood Farm, a British farm specialising in eco-friendly and sustainable practices. The family-run farm only feeds turkeys grain that's been grown on their own land, where the birds are allowed to naturally grow and mature. From $768-$998.
Tenderloin Fine Foods
This meat purveyor imports high-quality meat, seafood and organic poultry from all over the world. If you don't actually need an entire turkey for Thanksgiving or Christmas dinner, or you're trying to reduce your food waste this year, you might consider buying some of their organic turkey legs or breasts, which are certified by ECOCERT, Europe's strictest organic certifying board. Birds are free to roam and forage and are raised in small batches on organically grown grain. They also offer a whole turkey for $720.
Feather & Bone
You can order your bird frozen or thawed from Feather and Bone, which carries Australian poultry producer Steggles. Though not organic or free-range, the turkeys are given a natural grain diet, raised without hormonal growth promotants and roam freely in large barns. Costs $888 per bird (around 5kg).
Aussie Meats
This antipodean meat purveyor specialises in ocean-caught seafood and premium meat that's grass-fed, organic, naturally farmed, and free from hormones and antibiotics. This year they're doing a 12-14 pound turkey from Norbest ($903), a collection of farms that produce ranch-raised turkeys. Their birds are not technically certified organic, but they are free from hormones and antibiotics.
Read more: 10 Ways You Can Eco-Proof Your Christmas Decorations This Year