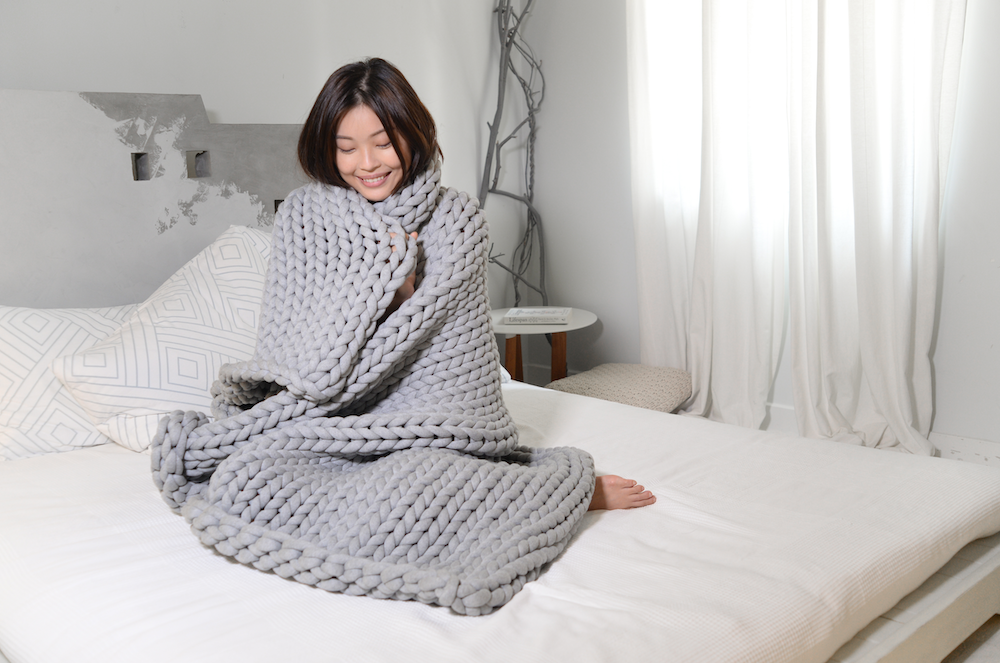 Weighted blankets have gained immense popularity over the last few years, particularly among those who suffer from disturbed sleep. They're credited with reducing stress and promoting better quality sleep. But do they really work?

What are weighted blankets?
Weighted blankets are just like regular blankets, but they come with a heavy filling that is distributed evenly through the blanket to give the feeling of a tight hug. They can be filled with glass or plastic beads; other manufacturers may use a chunky knit to add mass. They typically weigh between 7 and 14 kilos.
This hug-like sensation, also as deep pressure stimulation, works by relaxing the nervous system, which in turn, may alleviate anxiety and stress. The pressure is thought to encourage the production of serotonin, the happy hormone, while simultaneously reducing cortisol, the stress hormone. This in turn induces a state of relaxation and helps you fall asleep faster.
Do weighted blankets really work?
According to an increasing number of studies, yes, there are real benefits to using a weighted blanket. A recent study found that weighted blankets reduced episodes of insomnia, as well as fatigue, depression and anxiety in people with mental health issues. A 2020 study also found that the use of a weighted blanket helped participants fall asleep more quickly, as well as improve sleep duration and quality.
Anecdotally, users of weighted blankets report calming effects, reduction in anxiety and overall sleep improvement.
Where can I find a weighted blanket in Hong Kong?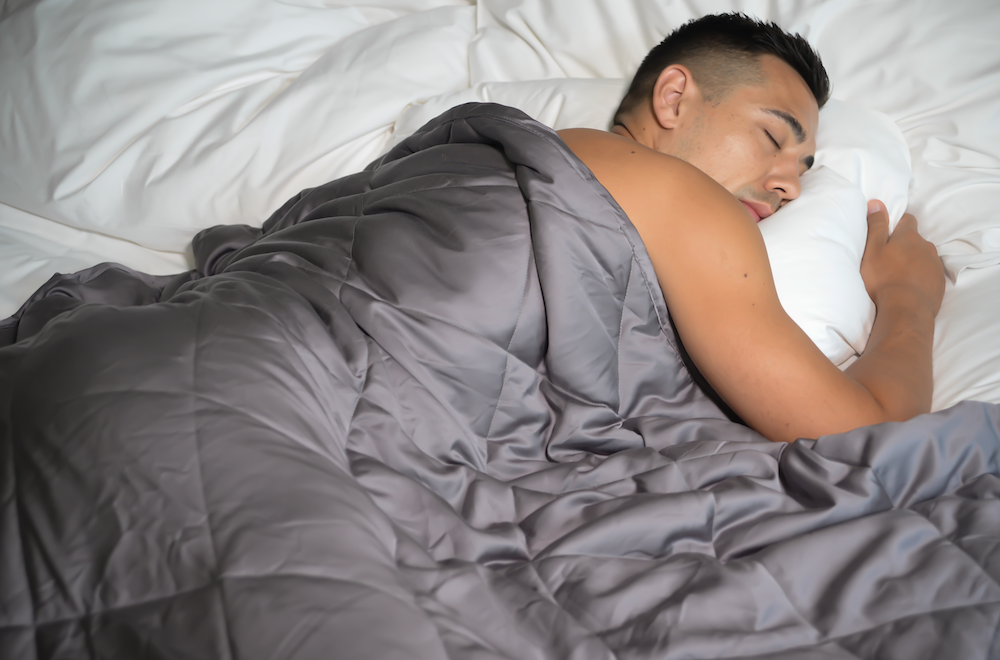 Local sleep brand DORMU offers a range of weighted blankets to help you get a better sleep.
Their Cooler Weighted Blanket has been designed with Hong Kong's humid climate in mind. It's made from bamboo lyocell, a silky smooth, breathable material that is perfect for hot sleepers.
They also offer a chunky knit "Snuggler" weighted blanket made entirely from organic cotton. While this blanket is also designed to keep you cool due to the large gaps between weaves, it's perfect for keeping cosy and snuggling up on the sofa this Christmas.
Learn more about weighted blankets at dormusleep.com
In partnership with DORMU