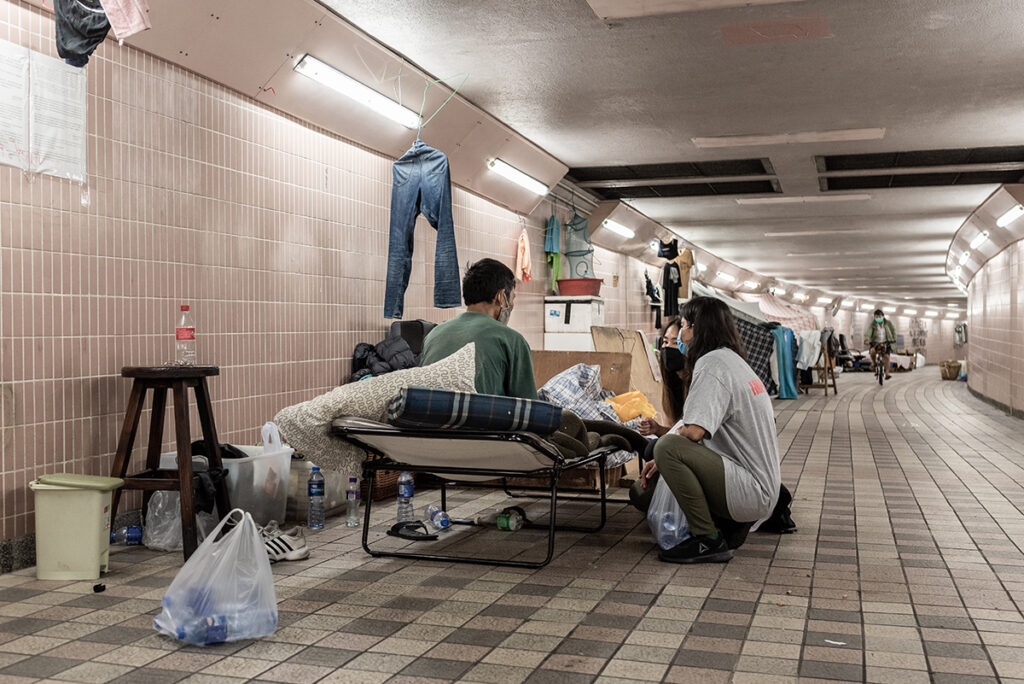 Spreading cheer to those less fortunate is a fundamental part of the festive season. So there's no better time to support charities working tirelessly to ensure no one is forgotten over the holidays. Here are a few Christmas campaigns in Hong Kong that you can support this month to make sure everyone's holiday season is a special one.
ImpactHK
Street sleeping has risen steadilyin Hong Kong, and has leapt by 22 percent since 2019, according to a government study. Local charity ImpactHK helps Hongkongers experiencing homelessness settle into safe homes, and conducts Kindness Walks, which provide food and essential items to hundreds of people sleeping rough in districts across the city.
This festive season, the nonprofit has launched its "No One Forgotten This Winter" Christmas campaign. They hope to raise $1 million to fund 900 kindness walks taking place in 2023. The charity's founder, Jeff Rotmeyer, will also embark on a camping trip with a twist: the more money raised, the fewer comforts he will get to enjoy while camping in the wilderness of Lantau. The goal? To better understand what it's like to live without a home. tinyurl.com/impacthk-xmas
Angels for Children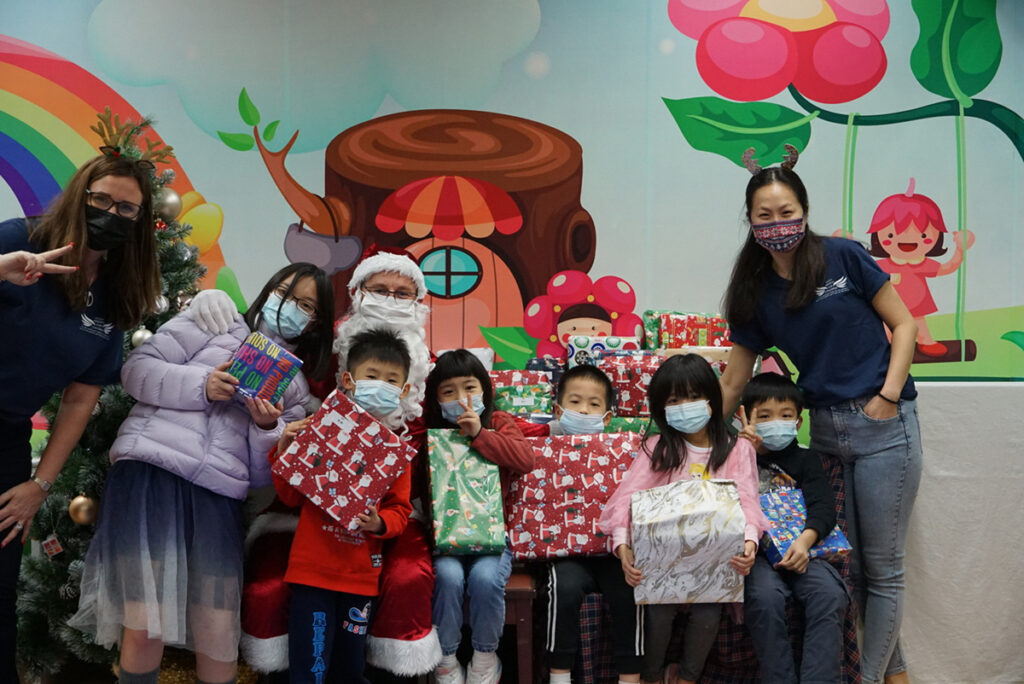 You don't need a beard, belly, or glasses to play Santa! Instead, contribute to a Secret Santa gift drive that benefits children in Hong Kong. Hosted by nonprofit Angels of Children, this annual Christmas campaign supplies gifts to children living in group homes or below the poverty line, in partnership with local charities Po Leung Kuk and the Society for Community Organization (SoCo). Donate now to make sure Santa's sleigh is well-stocked with presents for all.
tinyurl.com/angels-for-children
Cookie Smiles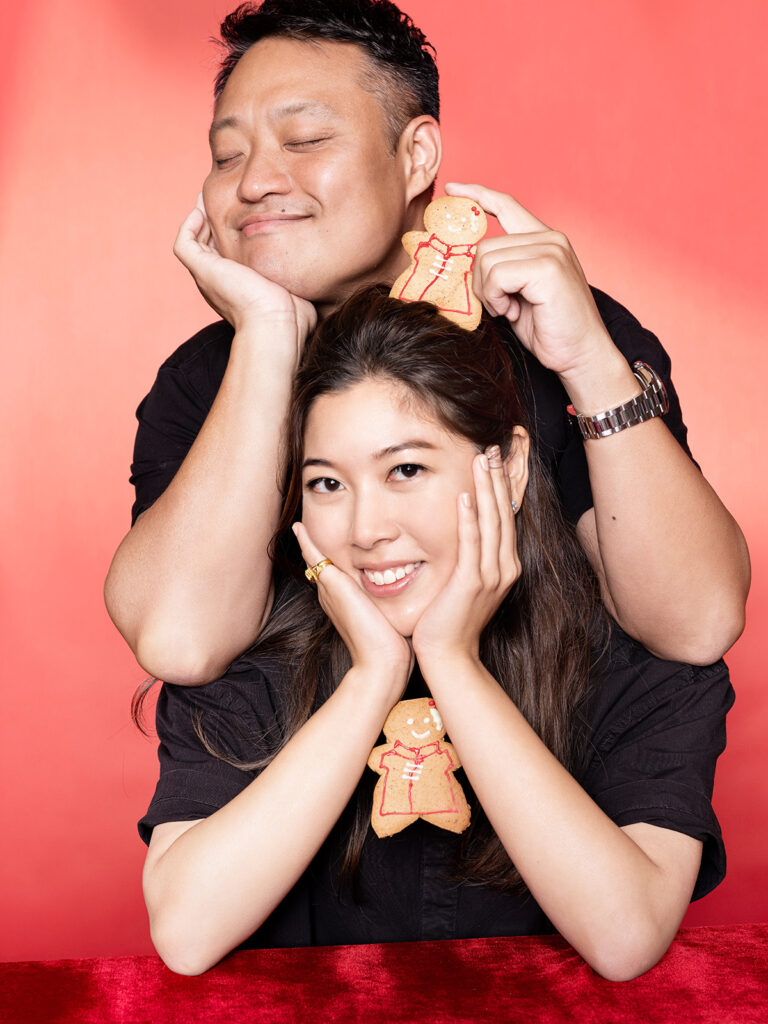 Everyone appreciates a gift they can eat! And even better when it benefits a good cause. Hong Kong Christmas charity campaign Gingerbread for Good is back for a second year, selling custom gingerbread treats made by 22 of the city's most celebrated chefs and bakers. The Upper House, The Mandarin Oriental, Moxie and more are taking part at this seasonal pop-up in LANDMARK, so it's well worth stopping by for a snack or two. The campaign is spearheaded by local nonprofit Cookie Smiles, and benefits Box of Hope and Vocational Training Council's Shine Skills Centre, which provides work experience to students with disabilities.
cookiesmiles.com.hk/gingerbread-for-good-2022
Zubin Foundation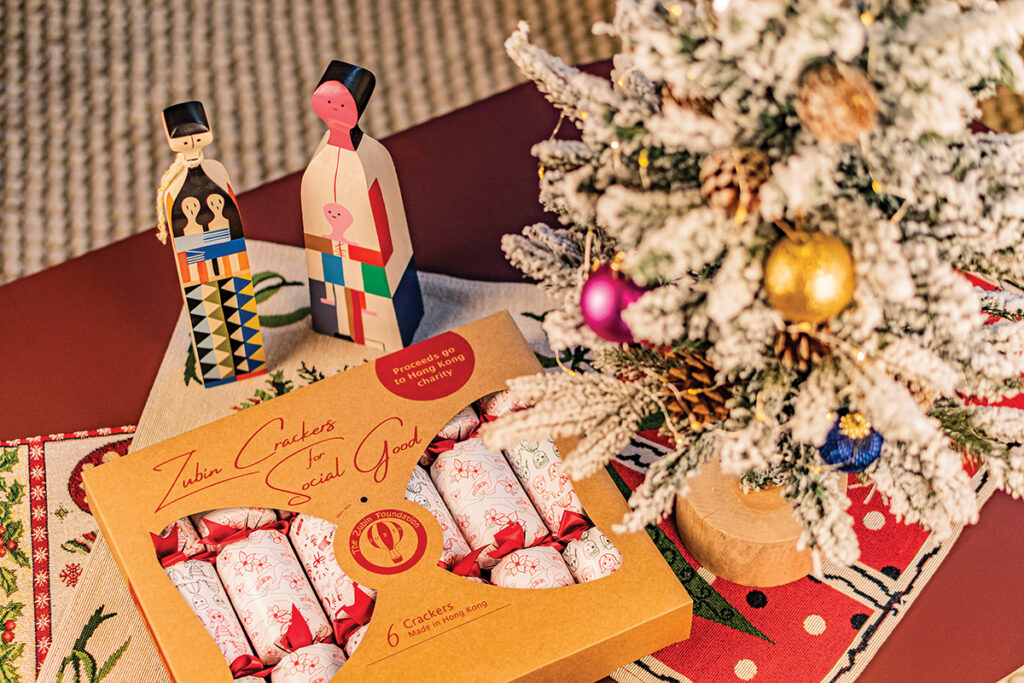 Get your Zubin Christmas Crackers now! Launched in 2021 by the Zubin Foundation – a nonprofit working to empower ethnic minorities in Hong Kong – the inaugural campaign raised $550,000 from sales of the classic festive decoration. The funds were used to set up Zubin's Family Centre, which provides free services such as therapy for children with disabilities, mental health counselling for adults and children, and skills training workshops for women. These do-good decoration are also plastic-free and made locally.
Feeding HK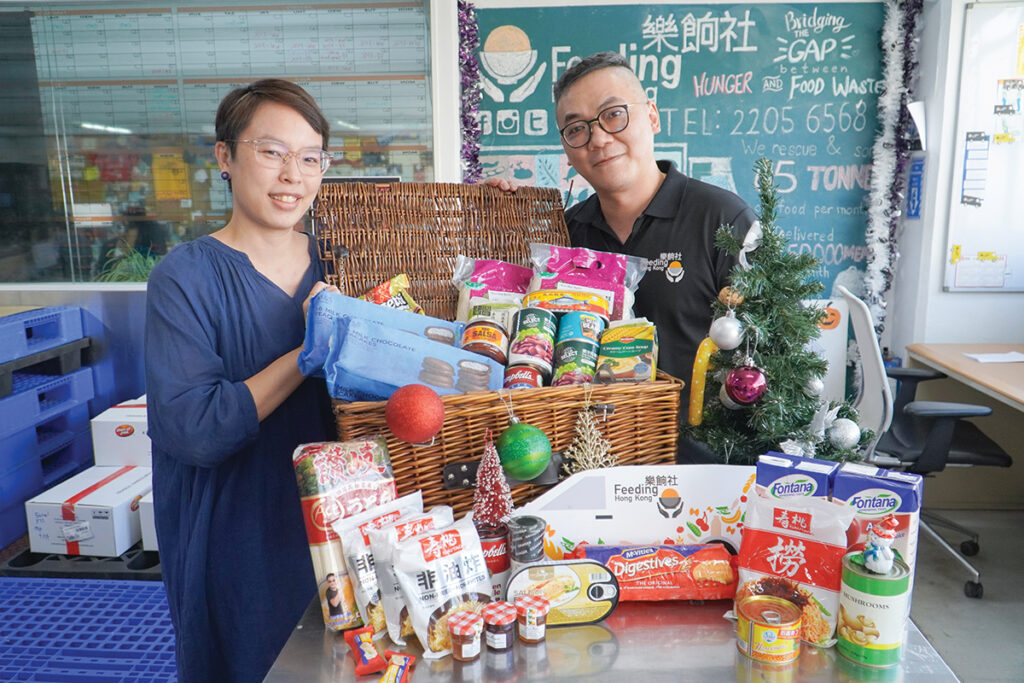 Around 25 percent of the city's population lives in poverty, and hunger remains a serious issue for many. Do your part to help everyone enjoy a good meal this holiday season, by supporting Feeding HK's Christmas Food Drive. Drop off any surplus food items at Feeding Hong Kong's 19 community collection points or their foodbank in Yau Tong, and they will be delivered to one of over 150 charity partners free of charge. Rice, cooking oil, noodles, canned food and casual chain restaurant vouchers are especially welcome. Feeling extra generous? Volunteer to collect unsold bread from vendors any time throughout the year.
More on Liv: 4 Charities Building a More Inclusive Hong Kong