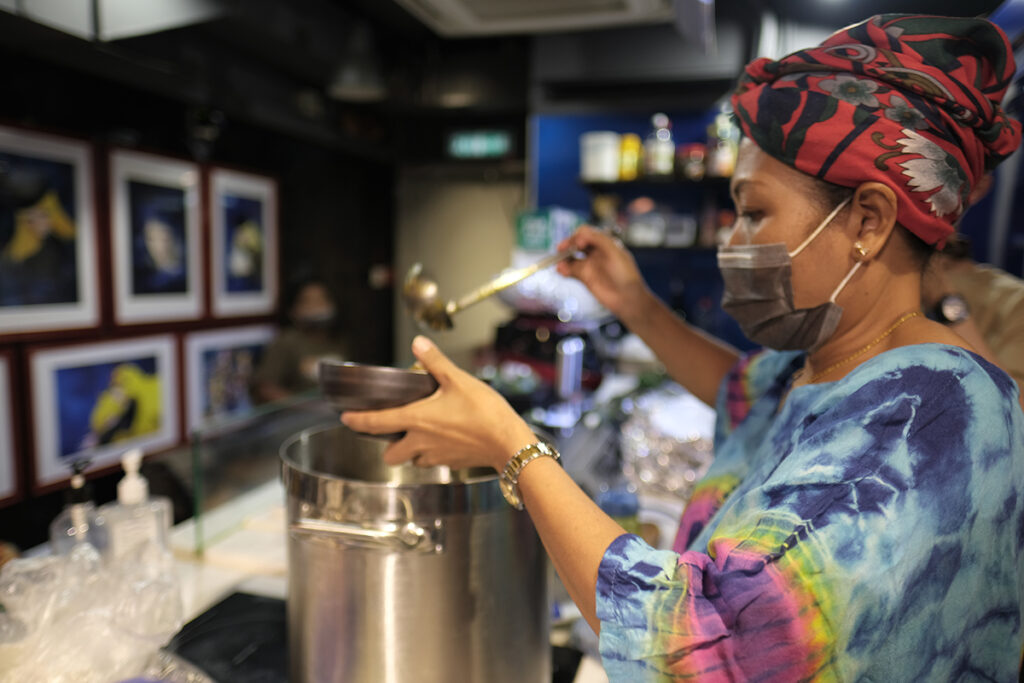 As much as we love our city, we have a long way to go when it comes to inclusion. Hong Kong's wealth disparity is one of the largest in the developed world, and around a quarter of city residents live below the poverty line. These Hong Kong charities are working to level the playing field by passing the mic to marginalised communities.
EmpowerU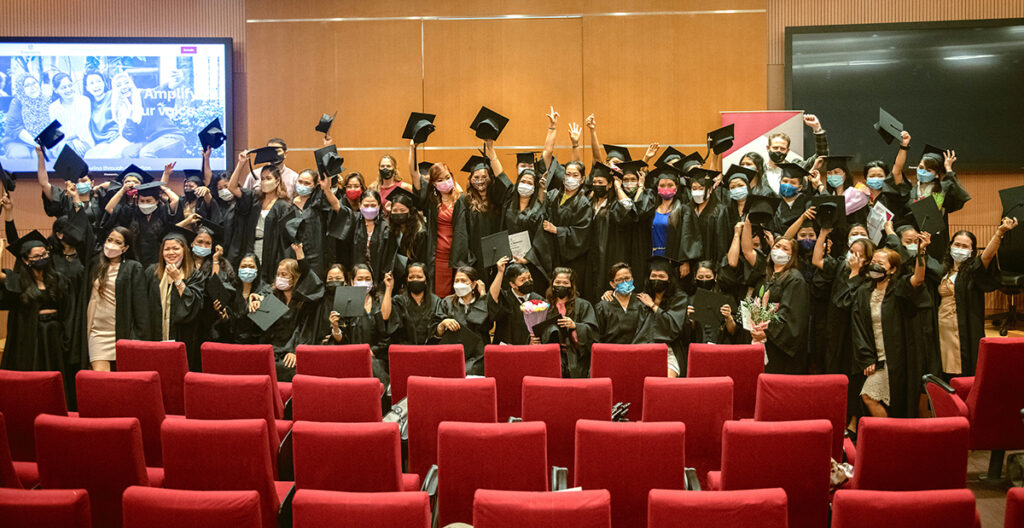 Let's face it: Hong Kong would come to a standstill if not for hardworking migrants. With around one in three families in the city employing a migrant domestic worker, it's our multi-tasking aunties who keep us afloat. At the same time, domestic workers are not solely defined by their profession; many arrive with varied skill sets and rich experience, with bright ambitions for their future.
Local nonprofit EmpowerU started with a mission to help upskill migrant workers, and the initiative has since blossomed. Founded in 2018 through a collaboration between University of Hong Kong educators and a team of domestic workers, its course catalogue has expanded considerably, and the charity now serves ethnic minority youth, through community-based education programmes for young ethnically diverse Hongkongers. From certifications in fire safety and prevention for domestic workers to hands-on training in entrepreneurship and social and emotional learning for youth, EmpowerU offers real opportunities for people to create transformative change.
DONATE HERE: empoweru.io/donate
Grassroots Future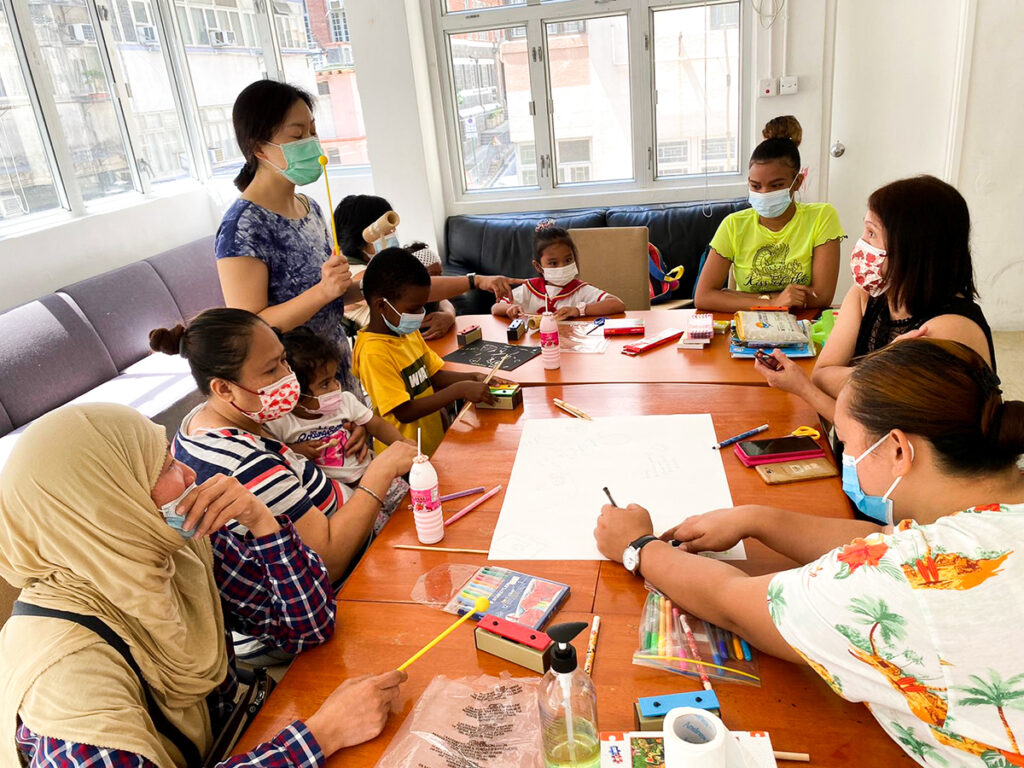 Imagine making $50 stretch to cover your living expenses for a day. For refugees and asylum-seekers in Hong Kong, that's reality. It may surprise you to know that Hong Kong is not a signatory to the United Nations 1951 Refugee Convention. In practice, that means refugees are protected from deportation under the principle of non-refoulement, but they cannot legally work or access benefits. In other words, refugees are reliant on the government's meagre allowance, so any support from charities is crucial to get by.
Founded by social activist Tegan Smyth, the force behind the food and storytelling project Table of Two Cities, Grassroots Future builds capacity in the refugee community. In addition to regular donation drives, the nonprofit collaborates with organisations like Refugee Union to offer crocheting classes and wellbeing activities such as yoga and meditation. The focus is on supporting refugee-led initiatives, be it around food, art, music or mental health, where individuals come together to create connections and support each other.
Donate here: grassroots-future.raisely.com/
Hong Kong Unison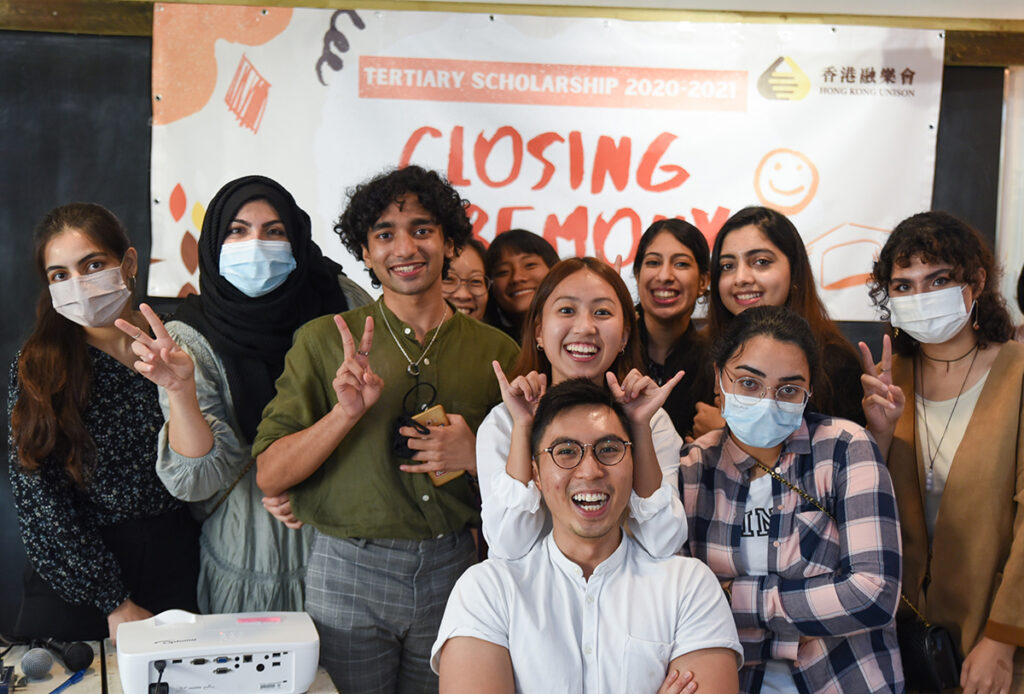 About 1 in 12 Hongkongers identifies as an ethnic minority, or around 8 percent of the population. Despite many generations of this diverse group having little to no experience living anywhere but Hong Kong, segregation persists in our city, in areas such as housing, education, and the workplace, to name a few.
That's precisely why the nonprofit Hong Kong Unison was formed back in 2001. Led by social worker Fermi Wong, Unison provides scholarships, career guidance, Chinese language support and more to ethnic minority students across the city. In addition to lobbying for stronger anti-discrimination policies, the organisation holds community discussions and active citizenship training to enable ethnic minority youth to learn their rights and responsibilities, and empower them to speak for themselves. It's meaningful and much-needed work, and the nonprofit is staffed both by people from within the community and beyond.
Donate $500 or more, you'll get access to Diverse. City, a series of self-guided tours on podcast travel app Storius that may just give you a new perspective on Hong Kong.
Donate here: unison.org.hk/en
Resolve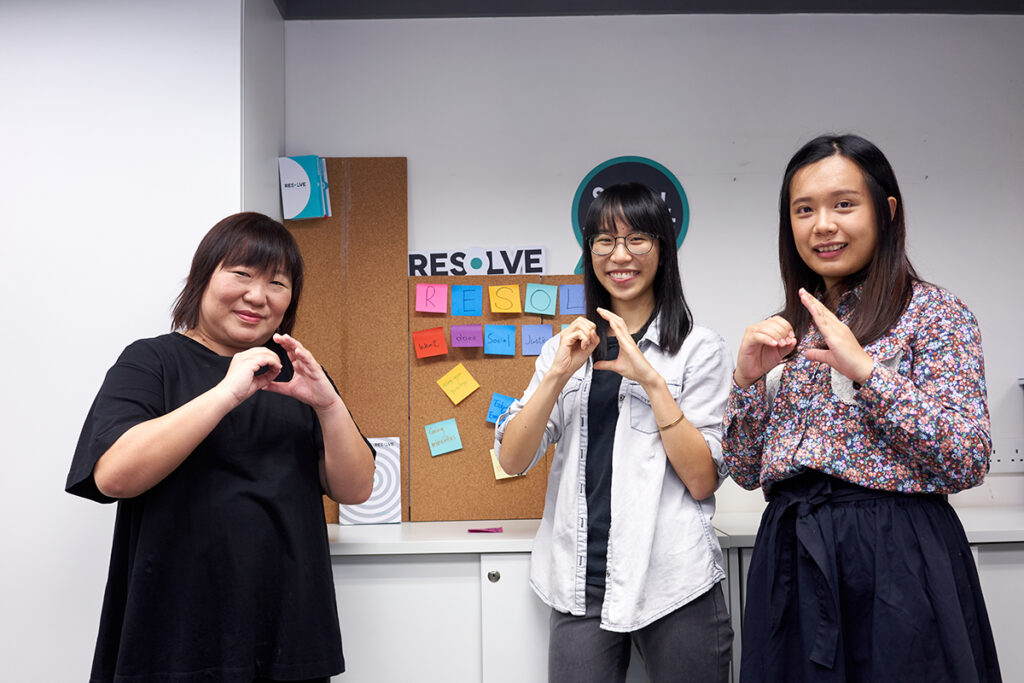 To solve the world's most complex problems without leaving anyone behind, we need diverse leaders who know how to combine critical thinking with action and empathy. So, what does it take to cultivate leaders from traditionally underrepresented communities?
That's the core question that animates the work of Resolve, founded by Victoria Wisniewski Otero. Resolve's flagship programme is an annual fellowship that identifies emerging leaders, and nurtures their ambitions and skills through workshops, networking and mentoring opportunities. This year's theme is Wellbeing Reimagined, highlighting inclusive and accessible health for all. Fellows represent a whole spectrum of identities. In addition, the nonprofit launched an Equality Toolkit, a handy step-by- tep guide to help anyone become a better ally.
Download the toolkit for free: resolvehk.org/every-action-matters
Donate here: resolvehk.org/donate
More on Liv: Where To Volunteer in Hong Kong For English Speakers