Trying to find a place to volunteer as an English speaker in Hong Kong can be tricky business – but not impossible! Here's our pick of local charities in need of a helping hand throughout the year – all of which welcome non-Chinese speakers too!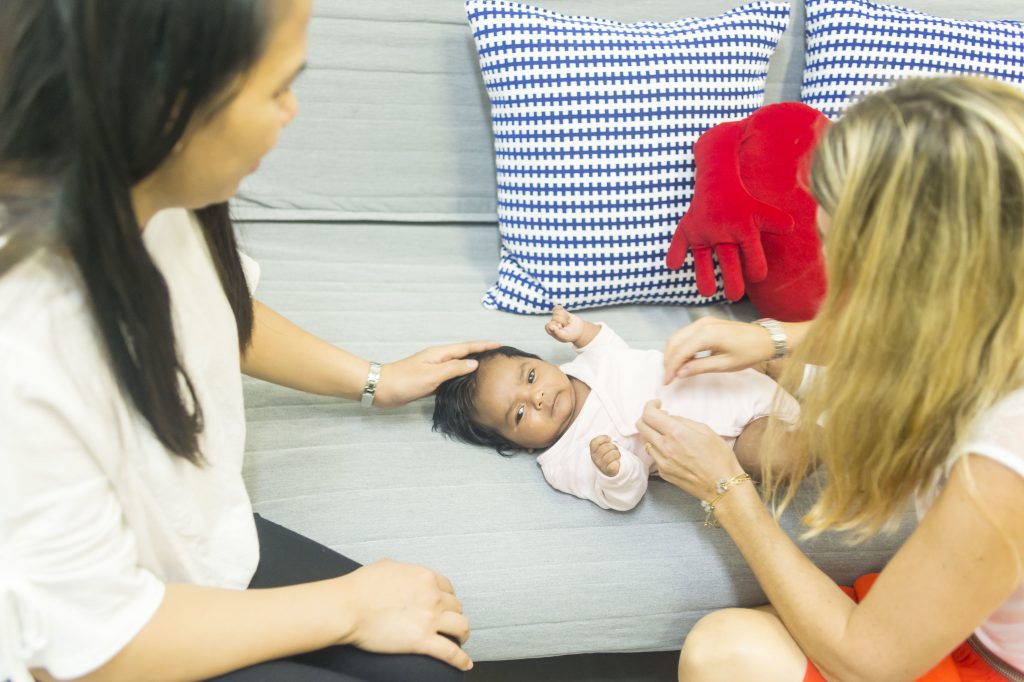 Pathfinders
WHAT THEY DO
Local charity Pathfinders works with pregnant foreign domestic workers (FDWs), helping some of the city's most vulnerable residents to access prenatal care and support for their family needs.
HOW YOU CAN HELP
The charity needs committed volunteers to help run their programmes by delivering workshops to clients or sorting through through clothes at their Lai Chi Kok facility. They're also actively looking for business support from professionals including accountants, strategists, and those with backgrounds in communications, technology, governance and law.
ANYTHING ELSE?
The charity has helped over 6,000 domestic workers, and over 2,600 babies and children, since 2008.
Clean Up Hong Kong
WHAT THEY DO
For those who like to get their hands dirty in the great outdoors, cleaning Hong Kong's beaches is a fun and rewarding way to spend a few hours at the weekend. Clean Up Hong Kong organises the year-round Hong Kong Cleanup Challenge, and also works with communities, schools, government and businesses to provide practical solutions to waste problems.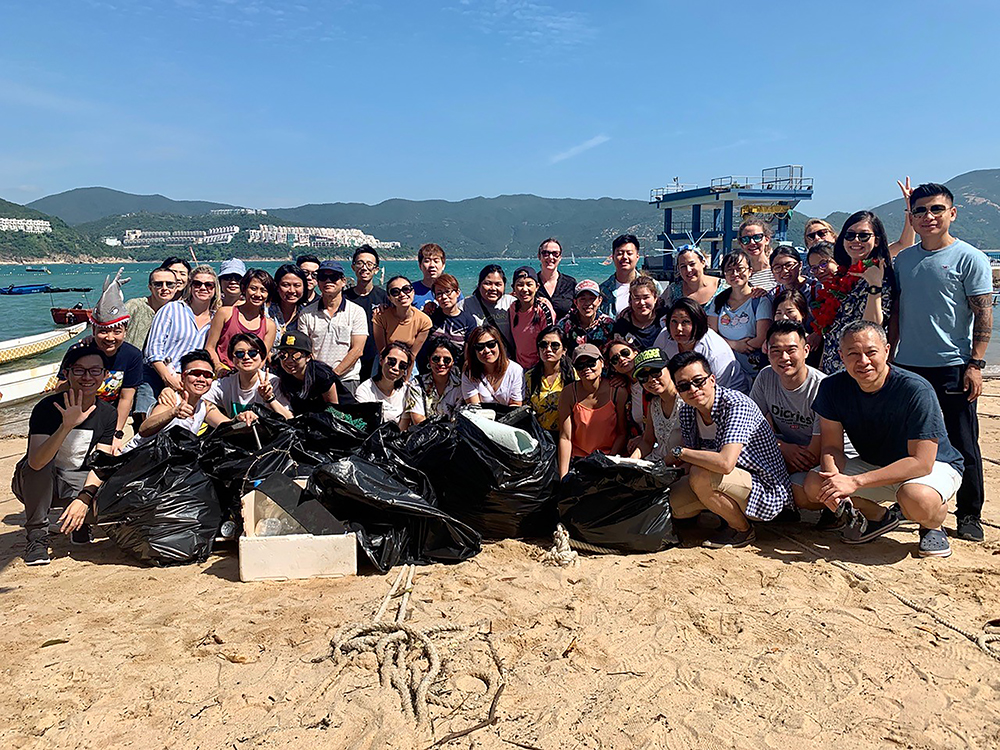 HOW YOU CAN HELP
In addition to public cleanups, HK Cleanup also works with corporate partners to run events for employees. If you're in charge of a team or work in HR, make your next social about giving back – that cold beer on the beach will taste even better after working up a sweat.
Email [email protected]
Redress
WHAT THEY DO
You've probably heard about Redress through their super popular pre-loved pop-ups but they have a much bigger remit as an environmental NGO working to reduce waste in the textile industry.
HOW YOU CAN HELP
Redress frequently runs campaigns such as clothing drives, sort-a-thons and pop-up shops for which they need volunteer support. They also need skill-specific support for their annual flagship event, the Redress Design Awards. For those just starting out in their career, the NGO offers unpaid internships (three-week minimum commitment).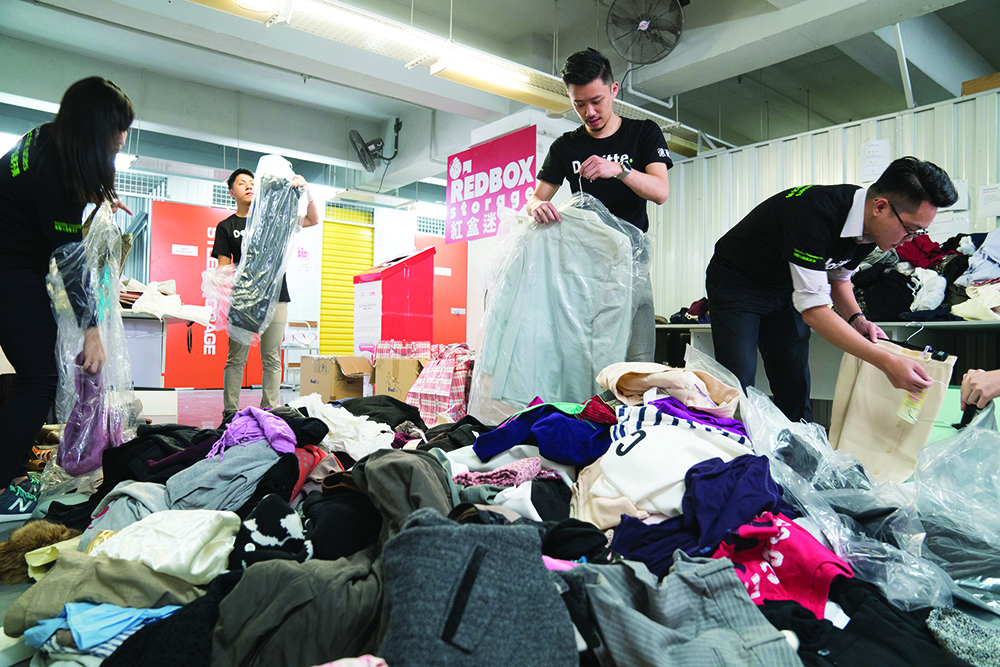 ANYTHING ELSE?
Redress partners with over 120 universities and provides them with Educator Packs to teach people about textile waste. These are available in four languages and provide critical content to empower emerging designers and fashion educators.
Apply for positions via redress.com.hk/join-us.
Art in Hospital
WHAT THEY DO
This organisation uses the power of art to aid patient recovery in hospital or provide some respite to those suffering with terminal illness. Art in Hospital not only arranges colourful and fun creative murals to brighten the hospital environment but also hosts art workshops with the help of crafty volunteers. 
HOW YOU CAN HELP
Experienced artists are invited to help design murals while those with a passion for art therapy can help host sessions and workshops with patients. 
ANYTHING ELSE?
You don't have to be the world's most talented artist to add value to this organisation; passion and a willingness to facilitate creativity in others qualifies you as a volunteer at this NGO.
Visit aih.org.hk and register your interest by downloading the form online.
Hong Kong Dog Rescue
WHAT THEY DO
HKDR cares for the welfare of unwanted and mistreated pups and finds them both suitable foster carers and forever homes.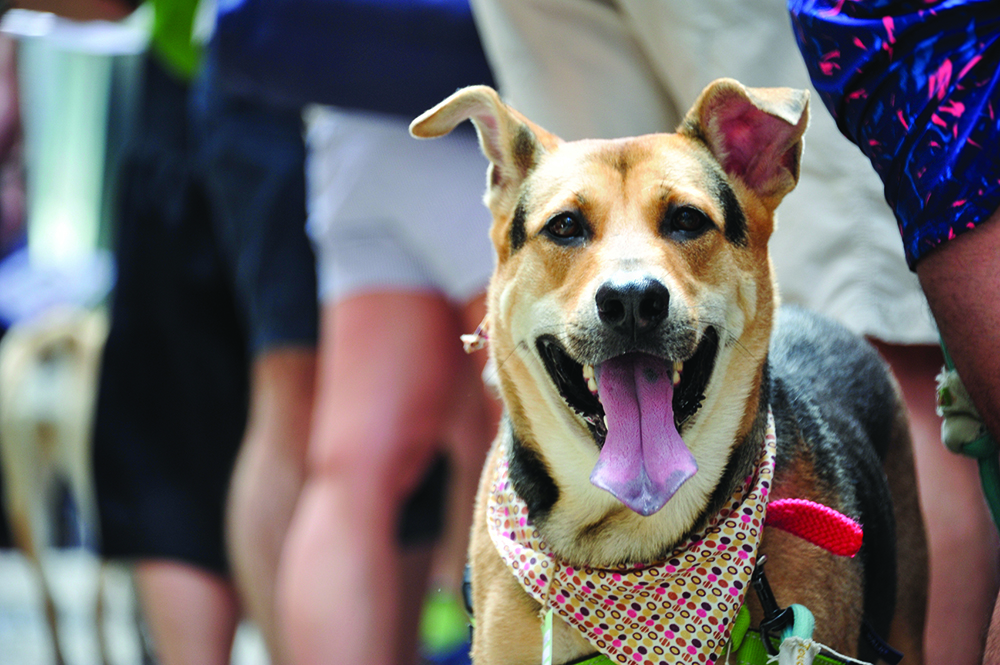 HOW YOU CAN HELP
Volunteers are primarily dog walkers but the organisation is also looking for help with professional photography, graphic design and web skills to keep their site up to date, as well as event planning and fundraising.
ANYTHING ELSE?
HKDR believes that education is the key to helping dogs. In 2013 they opened a small venue for workshops and classes to help owners better understand their new pets, and reduce the number of animals being abandoned.
Visit hongkongdogrescue.com.
ImpactHK
WHAT THEY DO
ImpactHK was founded four years ago by Jeff Rotmeyer, a Canadian teacher with a passion for helping Hong Kong's homeless. The charity provides people sleeping rough with food, clothing and shelter. What began as a bunch of friends coming together to give food out to the homeless has become a huge support system for people in need, running almost nightly "Kindness Walks" in areas such as Tai Kok Tsui, Yau Ma Tei and Sham Shui Po, with a newly opened day centre for people to eat and shower.
HOW YOU CAN HELP
Organise a Kindness Walk to give out food to those in need; there's also a minimum suggested donation so you'll raise some much needed funds for the charity to operate. If you have specific skills in areas such as music or art, the charity also welcomes volunteers to teach classes at their new facility.
ANYTHING ELSE?
To date, 4,000 volunteers have helped Impact Hong Kong with their mission. The charity serves 1,500 meals weekly, in addition to the food given out on the streets, and since they began they've helped 85 people into homes of their own.
Contact Jeff at [email protected]
Riding For The Disabled Association (RDA)
WHAT THEY DO
Founded in 1975, RDA provides free riding lessons for mentally and physically handicapped children and adults. Horse riding offers many therapeutic benefits, including improved concentration, muscle control, and emotional wellbeing from bonding with animals. RDA runs classes at Pok Fu Lam and Tuen Mun Public Riding Schools.
HOW YOU CAN HELP
RDA runs more than 4,000 rides per year and are always looking for volunteers to help lead horses and riders in the paddock and facilitate horse/rider interactions.
ANYTHING ELSE?
Experience with horses is not a must! All training will be provided by the experienced instructors.
For more info see rda.org.hk.

Feeding Hong Kong
WHAT THEY DO
In Hong Kong, more than 70,000 local households don't have enough food to eat and survive on less than $15 per person per day. Feeding Hong Kong redirects surplus food from farms, manufacturers, distributors and retailers, to local charities who can help redistribute it.
HOW YOU CAN HELP
Aside from financial donations, Feeding Hong Kong is always looking for more volunteers. From bread runs and managing deliveries to support in the warehouse, the charity keeps an updated calendar of volunteer opportunities on its website.
ANYTHING ELSE?
While the main focus of Feeding Hong Kong is getting food to those in need, they also help reduce food waste that otherwise ends up in landfills.
Volunteer information can be found at feedinghk.org/contact-us.
Read more about Hong Kong charities in our Giving Back section!