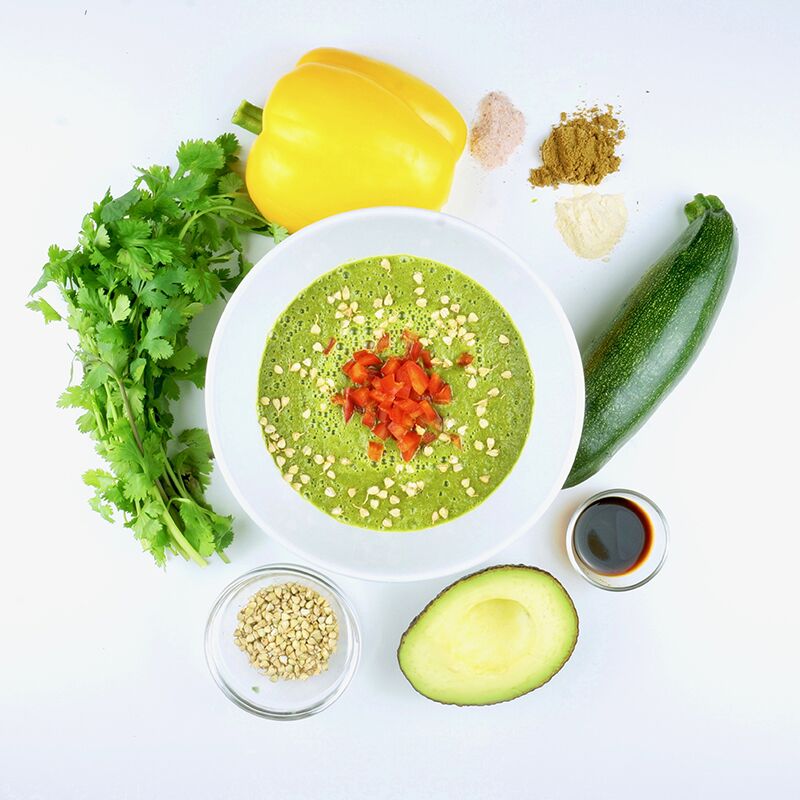 The Buzz: It's already hard enough to get to the gym, let alone prep three meals a day. Hong Kong's first raw and vegan meal delivery service, The Raw Circus, is a healthy solution to this classic health hurdle. We tested their three-day Raw Gourmet meal plan.
The Food: Each day's delivery arrives between 7 and 9am and the Gourmet Plan includes three square meals, a snack, a dessert and two cold- pressed juices. The food is 100% plant-based, gluten- and dairy-free. Since it's raw, it's packed with nutrients normally lost to the cooking process. Breakfasts are sweet, usually granolas, chias or raw pastry treats, like scones or pancakes. Lunch and dinner take savoury directions – we had sprouted chickpea falafel, bloomed wild rice with lemon orange marinade, and mushroom and pepper rawsagna. Desserts include cakes, pies and parfaits. Dishes repeat every four weeks and are always filling and flavourful.
The Verdict: Who knew raw food could be so creative! We looked forward to every meal, although we slightly missed warm food after three days. Still, it's a small price for getting that much nutritional bang for our buck. Best of all, we felt less sluggish and bloated. We had reservations about excess packaging, a problem with many meal delivery services. The Raw Circus uses plant- based, compostable containers, with a zero-waste option that delivers in reusable containers. Eat green, live clean – what's not to love?
The Cost: Meal Plans are between $375 and $520 per day. Delivery fees are $40 for Hong Kong Island and $55 for Kowloon.