As we move into warmer (and more humid) times, here's a roundup of the latest restaurants to our mouths watering.
 SCONES & SKINCARE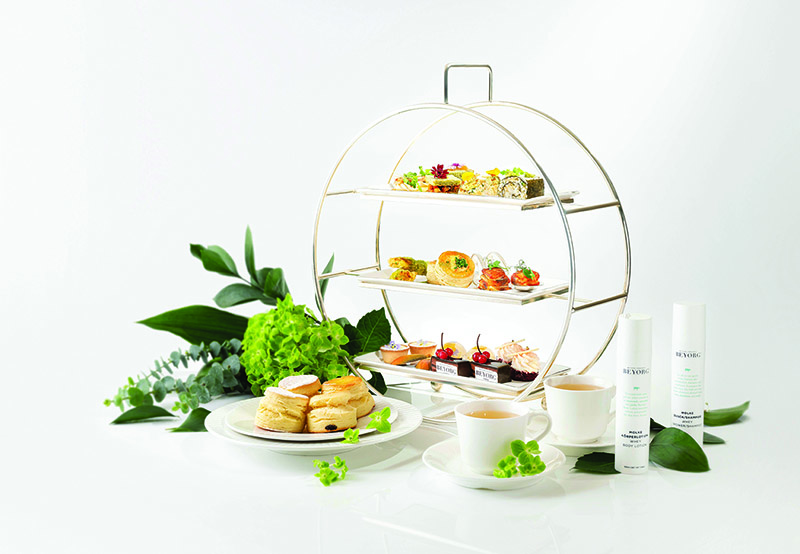 We are big fans of the Conrad's newly-launched afternoon tea collaboration with organic skincare brand BEYORG (Beyond Organic) which combines two of our favourite things: scones & skincare. A nourishing afternoon tea set featuring a good balance of savoury and sweet items, you're sent home with a set of travel-sized beauty products at the end of it! We loved the baked mini eggplant parmigiana in tomato sauce, stuffed zucchini flowers and Nordic bread with crab meat.
Available until February 28, tea for two is HK$538 and HK$318 for one. 
Lower Lobby Level, Conrad Hong Kong, Pacific Place, 88 Queensway, 2822-8891.
WAKE AND BAKE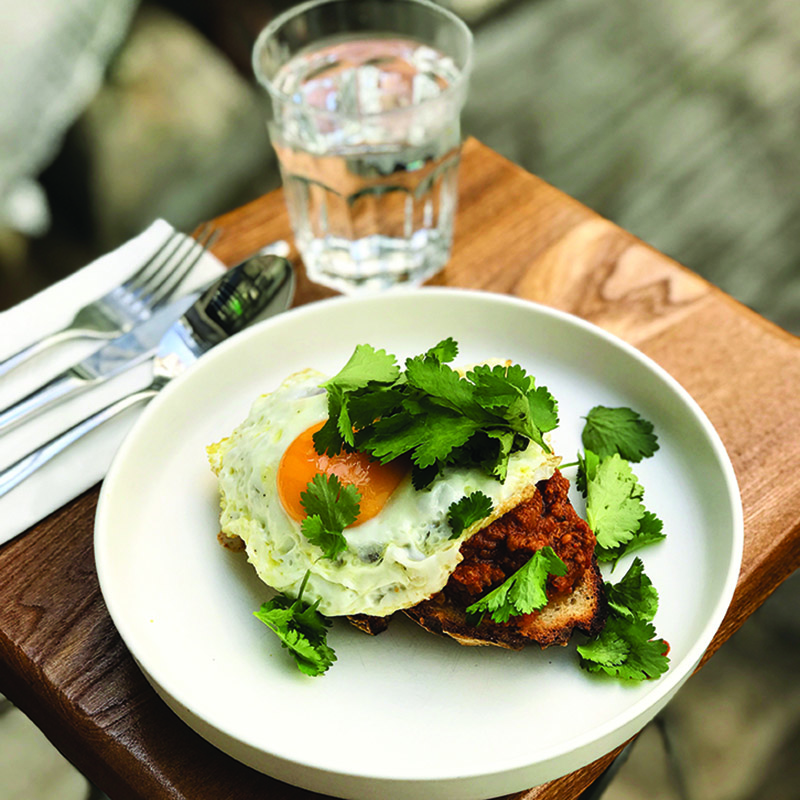 Erring just on the right side of hipster, Baked is a new all-day eatery on the lower slopes of Elgin Street. Stools and long benches flank the open kitchen so guests can watch their drinks and food being prepared right before them. More than just a great co ee house, the menu is based around South-African owner Zahir Mohamed's famed sourdough bread and includes classics like avo on toast, curried mince and a unique take on Egg's Benedict. On Friday and Saturdays, they extend their business hours to o er cocktails and hearty tapas, like corn and thyme Arancini.
14D Elgin Street, Soho, 2885- 2121
ONE FINE BREW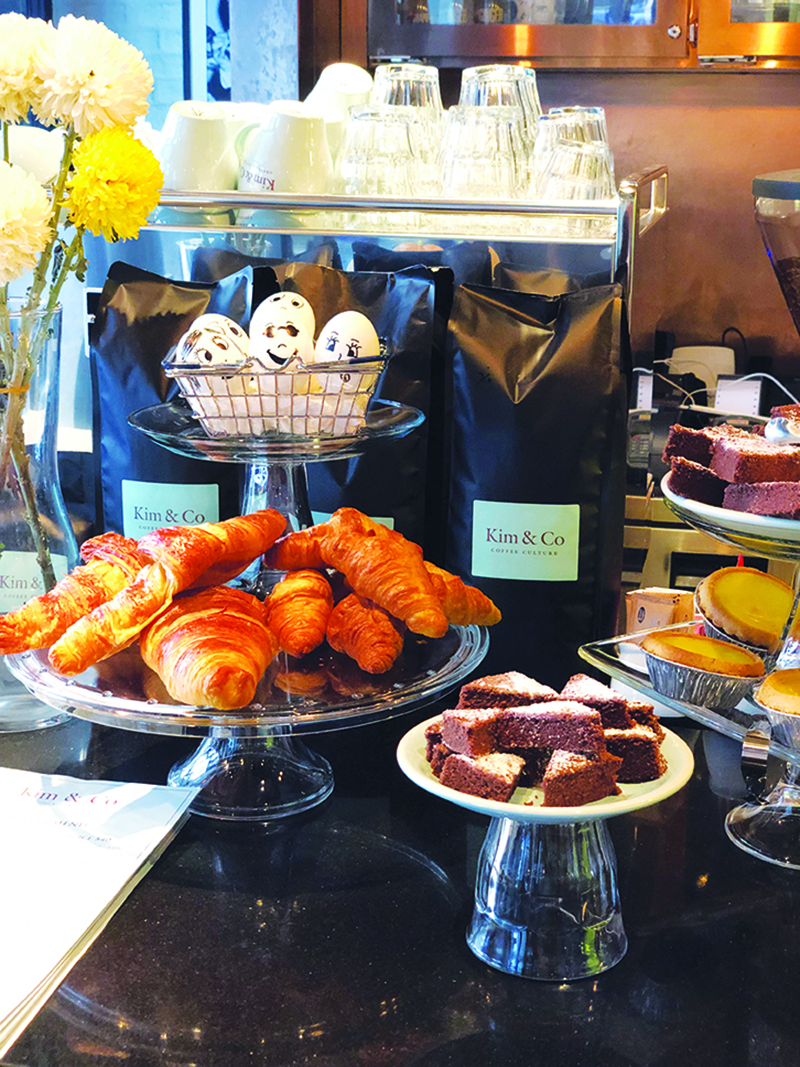 Kim & Co has been serving up premium coffee at Castelo Concepts restaurants for over three years, so it was only a matter of time before they had a venue to call home. The coffee connoisseurs have opened up their first location on Hollywood Road opposite the historic Man Mo Temple, with a colourful all-day dining menu and top-notch coffee made from locally-roasted Arabica beans. Salads, baos, sharing plates and other Western favourites dominate the menu, plus there's a thrifty three-course set lunch for $138.
151-155 Hollywood Rd., Tai Ping Shan, 2811-8183.
ON THE WAGON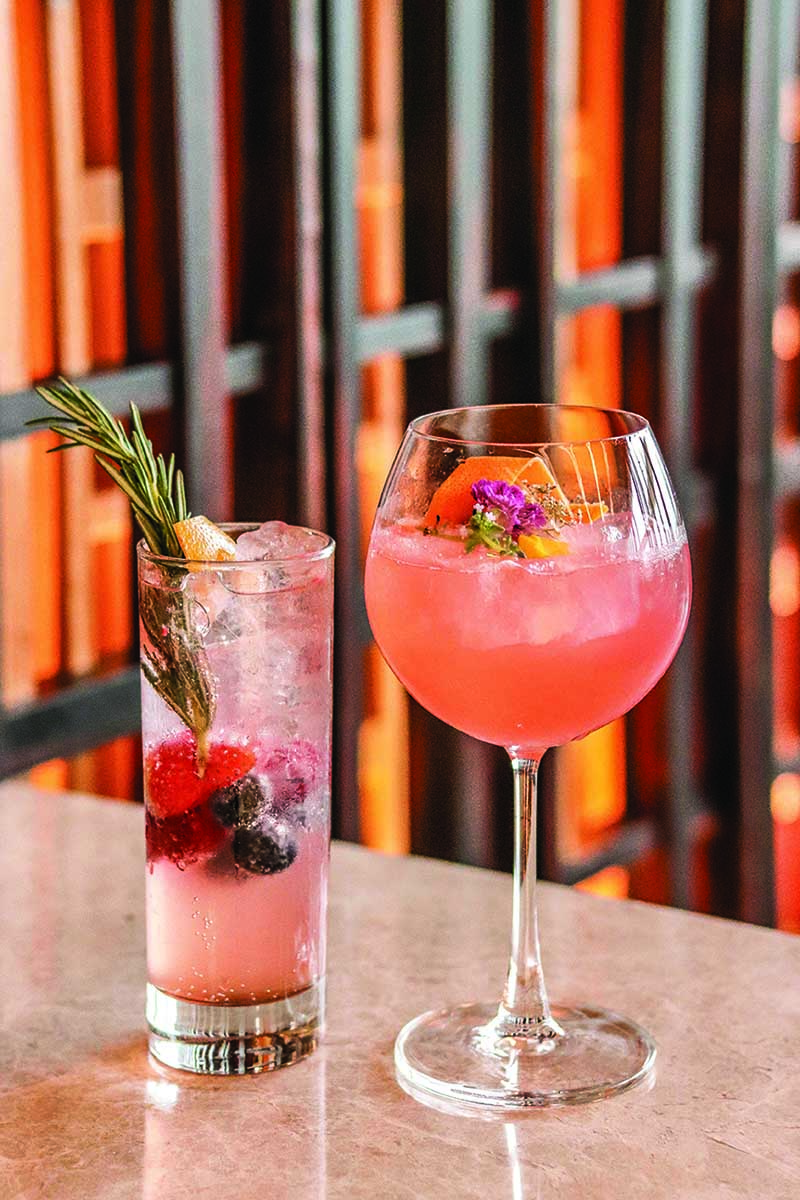 For those looking to extend dry January, rooftop bar Sugar at EAST in Taikoo Shing has concocted their own range of mocktails in partnership with trendy non-alcoholic spirit Seedlip. Trying to be social without alcohol can be a slog, but this lineup will have you spoilt for choice. Drinks include a Waking Cosmo, Seedlip Spritz, Garden Sour, 108 Fizz,and Berry Grove. Many of East's drinks are also laden with fresh fruits and herbs to help pack in the flavour. 
29 TaiKoo Shing Rd., 3968-3968,