(This post was updated on January 7, 2021.)
Welcome your Chinese New Year guests with a healthy snack option to the traditional "chuen hup." Chuen hups, or Chinese candy boxes, are everywhere at Chinese New Year. Filled with sweetmeats, chocolates and candy, these selection boxes are offered to house guests to symbolise a sweet and auspicious start to the new year. But all that sugar ain't exactly the best for us, which is why we've come up with some healthier alternatives.
Instead of Ferrero Rocher, try…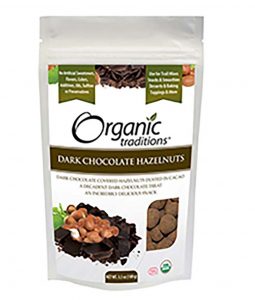 Organic Traditions dark chocolate-covered hazelnuts
Gluten- and dairy-free and with no added sugars or sweeteners, these dark chocolate-covered nuts are a healthy alternative to the ubiquitous gold foil-wrapped chocolates. Hazelnuts are rich in vitamin E and are also an excellent source of potassium, calcium and magnesium, and these ones are sourced from an organic family-run farm in Italy.
$82 per bag from foodforlifehk.com.
Instead of nougat, try…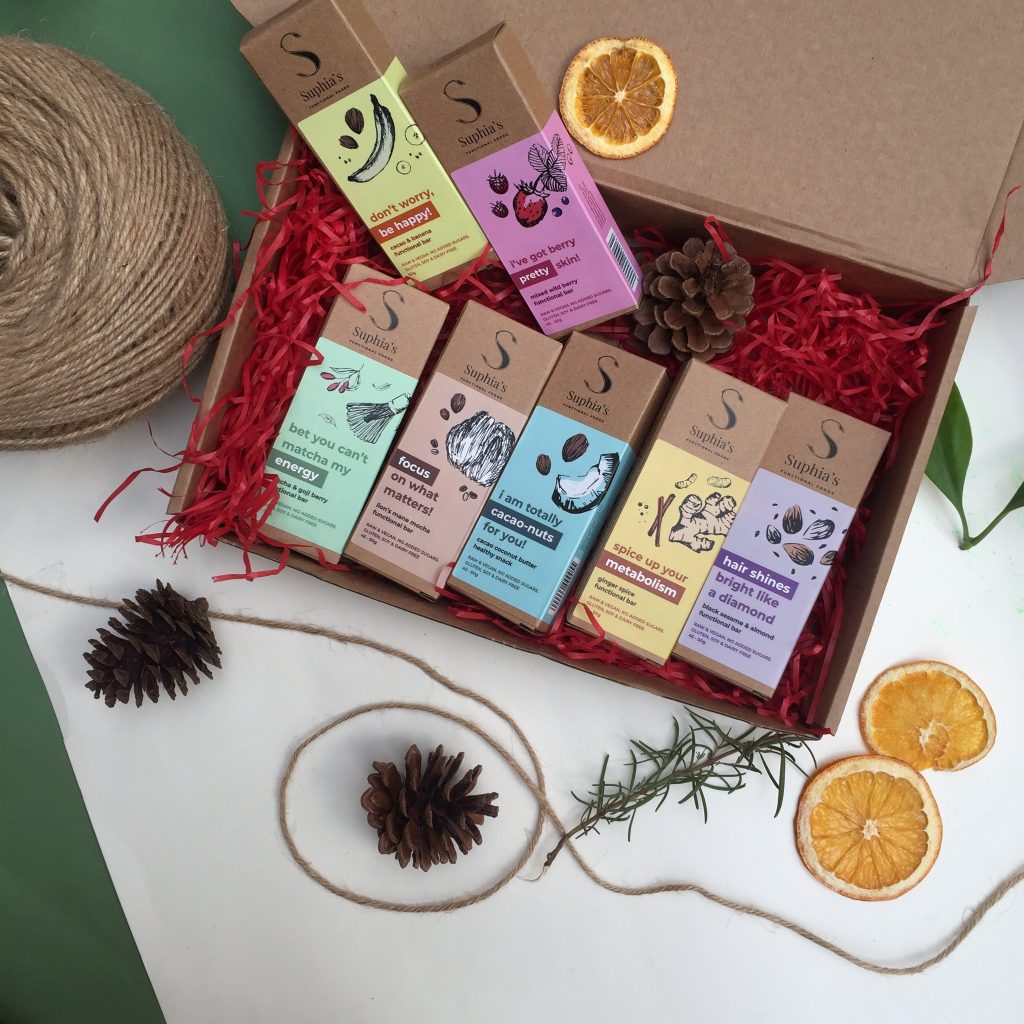 Suphia's Functional Foods Energy Bars
Grab a gift box of these clean energy bars, made with premium organic ingredients like matcha & goji or cacao & banana. All bars are vegan, gluten-free and raw, not to mention delicious!
$315 for 7 pieces from suphias.com.
Instead of traditional dried coconut, try…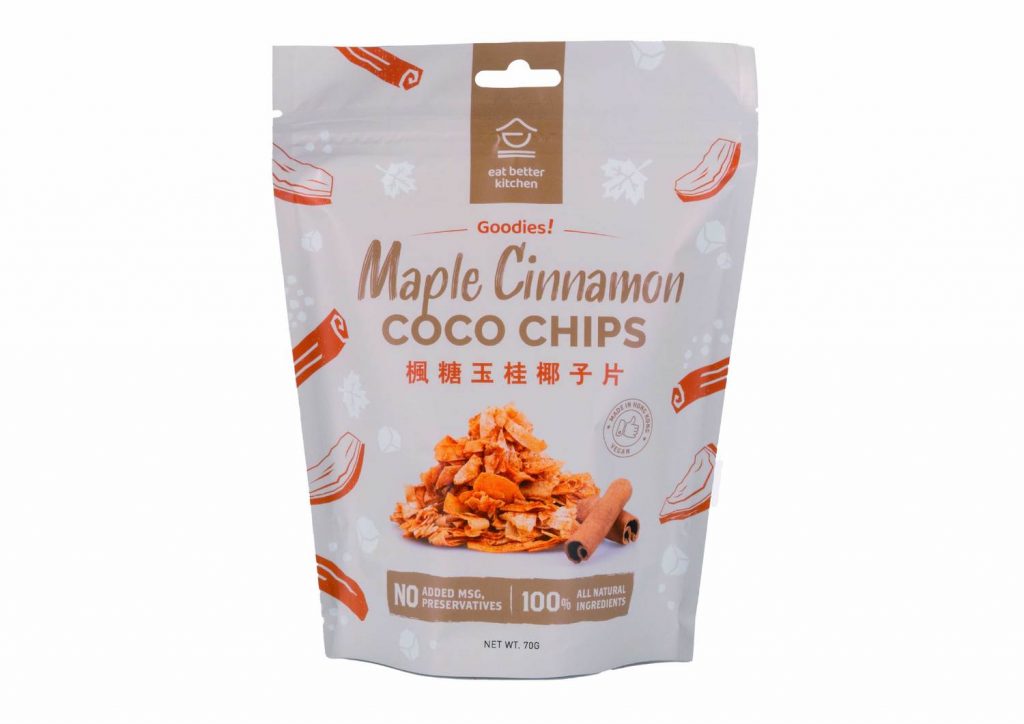 Eat Better Kitchen Maple Cinnamon Coco Chips
Shredded coconut is a chuen hup fixture, but the traditional variety is tooth-achingly sweet. These yummy coconut crisps from Eat Better Kitchen are flavoured with cinnamon and maple for a crunchy, healthy snack.
$68 from hkeatbetter.com.
Instead of Danish butter cookies, try…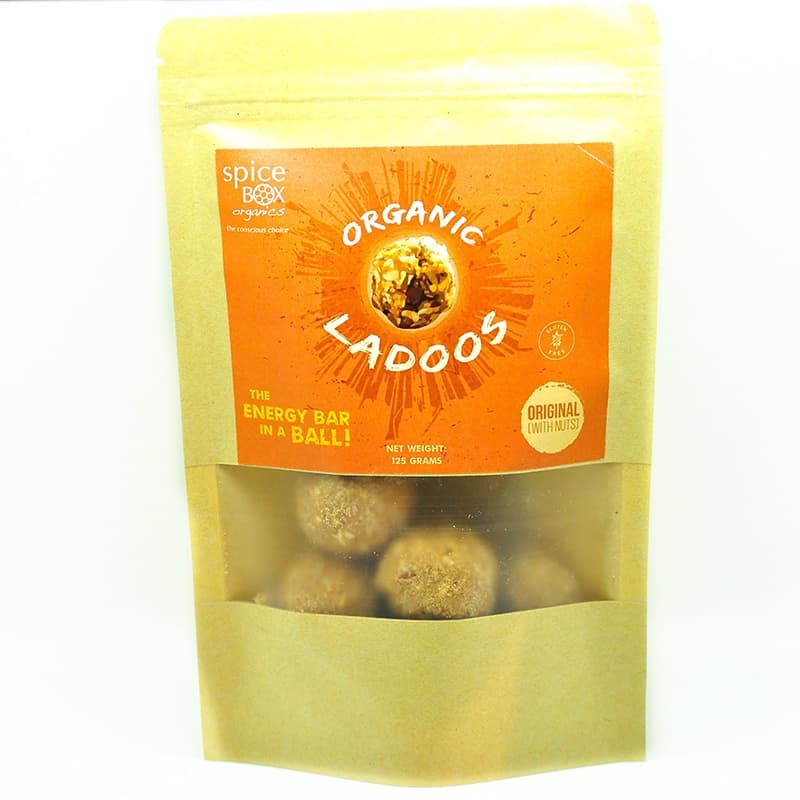 Spicebox Organics ladoos
A traditional Indian snack, Spicebox Organics' version of ladoos are made with chickpea flour, almonds, cashews and ghee, and are sweetened with coconut sugar and jaggery – all organic! They're naturally high in protein and offer an energy boost to get you through the celebrations.
$70 from Spicebox Organics, various outlets including 39-45 Hau Wo Street, Kennedy Town, 2191-0886, spiceboxorganics.com.
Instead of Sugus, try…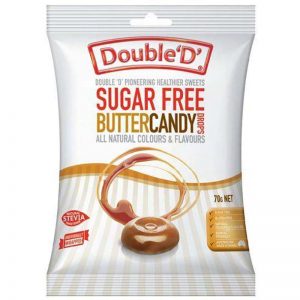 Double D Sugar-free candies
Sweetened with Stevia, these treats from sugar-free confectionery company Double D are suitable for diabetics, and they're low-GI and tooth-friendly to boot.
$20 per pack from Three-Sixty, Shop 1090, 1/F, Elements, 1 Austin Rd. West, West Kowloon, 2196-8066, 3hreesixtyhk.com.
Instead of winter melon seeds, try…
Superfood Lab sunflower seeds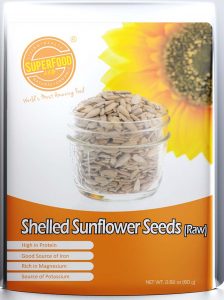 While winter melon seeds are commonly used in Chinese medicine, the black and salty variety served during Chinese New Year are high in sodium. So why not swap them out with raw sunflower seeds? Rich in protein, magnesium and iron, these tasty morsels also come pre-shelled, so you don't have to wreck your teeth opening them.
$23.50 from Great Food Hall Basement, Two Pacific Place, 88 Queensway, Admiralty, 2918-9986, greatfoodhall.com, or order online at superfoodlab.com
Learn more about health-conscious holiday treat alternatives, with where to find healthy mooncakes in Hong Kong!