This year, make the switch to healthy mooncakes! Traditionally laden with lard and sugar, the much-maligned mooncake gets a healthy makeover with gluten-free, dairy-free, sugar-free and vegan options for all!
Esca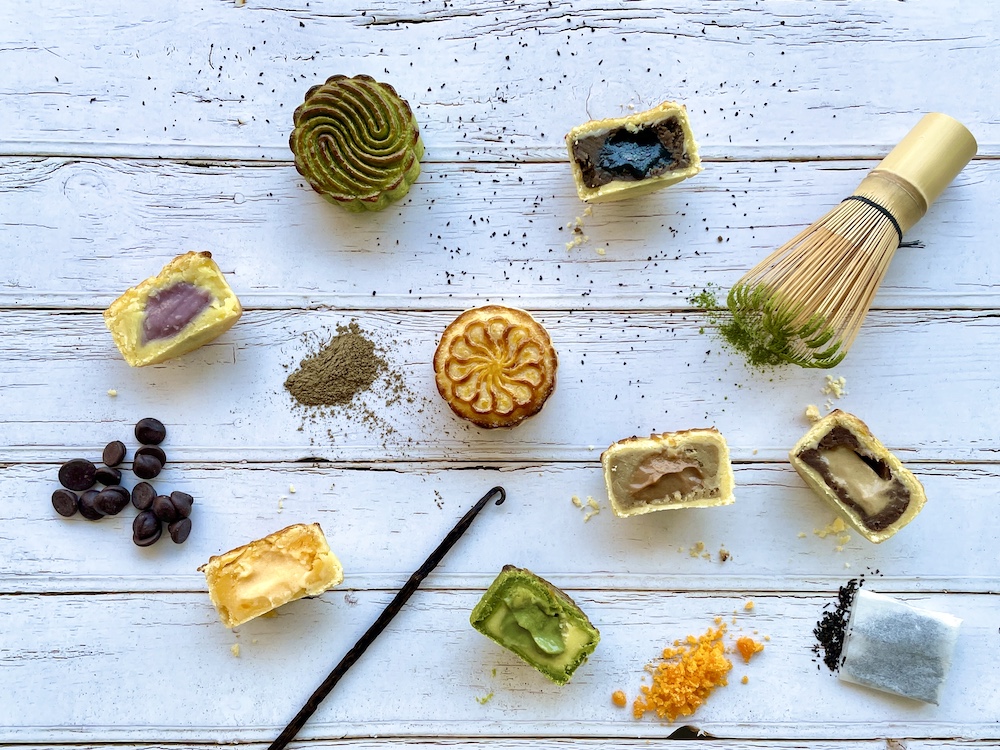 Handmade and preservative-free, Esca's mooncakes are vegetarian, and come in low-waste paper packaging for a more environmentally friendly Mid-Autumn Festival. Flavours include Salted Egg and Parmesan, Matcha and Almond, Hojicha and Black Sesame,  Taro and Coconut, Yuan Yang, and Tie Guan Yin and Chocolate. Prices start at $300 for a single-flavour box of four, going up to $620 for a tasting box of eight.
Moono
This made-to-order vegan patisserie creates beautiful vegan and gluten-free mooncakes. They come in two flavours; yuzu coffee hazelnut; and chocolate genmaicha red bean. $245 per box. Pick up at their Wong Chuk Hang factory, or at their store in K11 Musea.
Order online at moono.hk
Foodcraft
Catering for allergy sufferers is FoodCraft's mission, and this year they're offeing gluten-free, vegan keto healthy mooncakes made with coconut butter. Available in four flavours: vanilla, raspberry, blueberry and citrus.
Essentia By Holger Deh
One of Hong Kong's most popular plant-based patisseries is offering a fully vegan interpretation of the traditional mooncake. Flavours include green tea, red bean, coffee and sweet potato, Sadly, gift boxes are now sold out but you can still grab individual cakes at $48 each.
Read more: Mad about mochi? Make your own using our recipe for a healthy alternative to mooncakes!