Our round-up of the best wellness events in Hong Kong this September, from wellness festivals to DIY kombucha!
Starting September 2: Inspiring Mondays at Bobby's Rabble
Starting this month, Bobby's Rabble on Wyndham Street will host "Inspiring Mondays," where special guest speakers take to the stage to tell their inspiring stories. The first guest to speak will be Mui Thomas, author of "The Girl Behind the Face". Born with a rare genetic skin disorder that covered her body in scar-like fissures, Mui was abandoned at birth in Hong Kong. She was later adopted by a family, and would go on to become both the world's first rugby referee and yoga teacher with harlequin ichthyosis, and the fourth oldest survivor of it in the world. Entry is a $100 donation to a charity of Mui's choice, and includes one house drink. Space is limited, so email [email protected] to reserve your place.
From 7pm at Bobby's Rabble, 46 Wyndham St.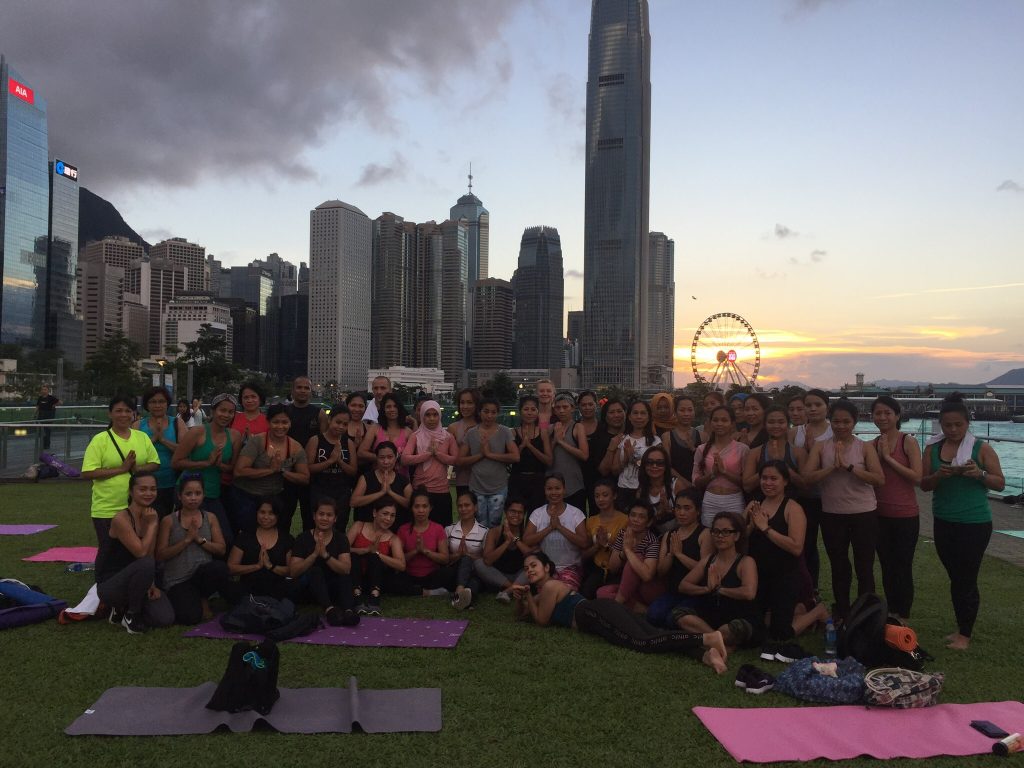 September 14: Charity Sunset Yoga by Java Yoga
Head down to Tamar Park for a charity sunset yoga session, hosted by Java Yoga. Enjoy the positive energy of an uplifting practice, with the added feel-good factor of giving back to the community. Pay as you please for the session but remember, all money collected will go towards charities who support the Indonesian and Philippine communities. Pre-booking not necessary – just bring your mat, towel and a generous spirit! Visit facebook.com/Javaunionyoga or call 9455-7780 for more info.
From 6-7:15pm.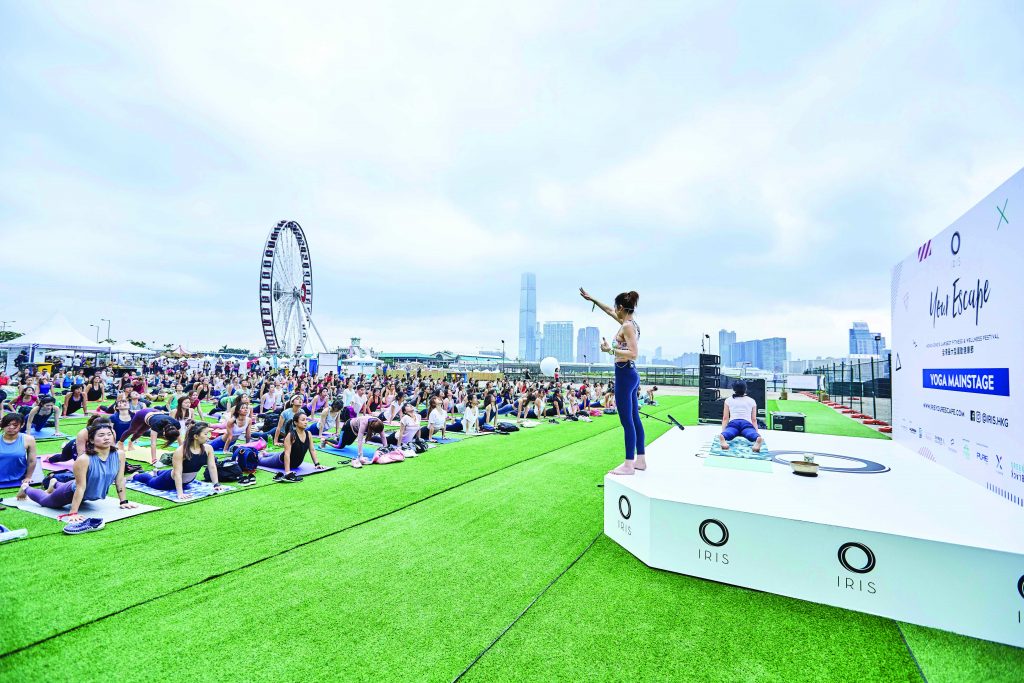 September 21-22: IRIS Festival
Warm up those hamstrings, because urban fitness festival IRIS is back for another edition this fall! Hong Kong's biggest health and wellness festival, here you'll find everything from fitness classes to silent disco to every style of yoga under the sun salutation. It's not all about the body though. This edition's theme focuses on saying goodbye to negative energy and embracing balance in one's life. Expand your mind in the newly added Zen Garden, which will focus on meditation and healing. Weekend tickets ring in at $380 in advance, or $450 on the door.
Central Harbourfront, irisyourescape.com.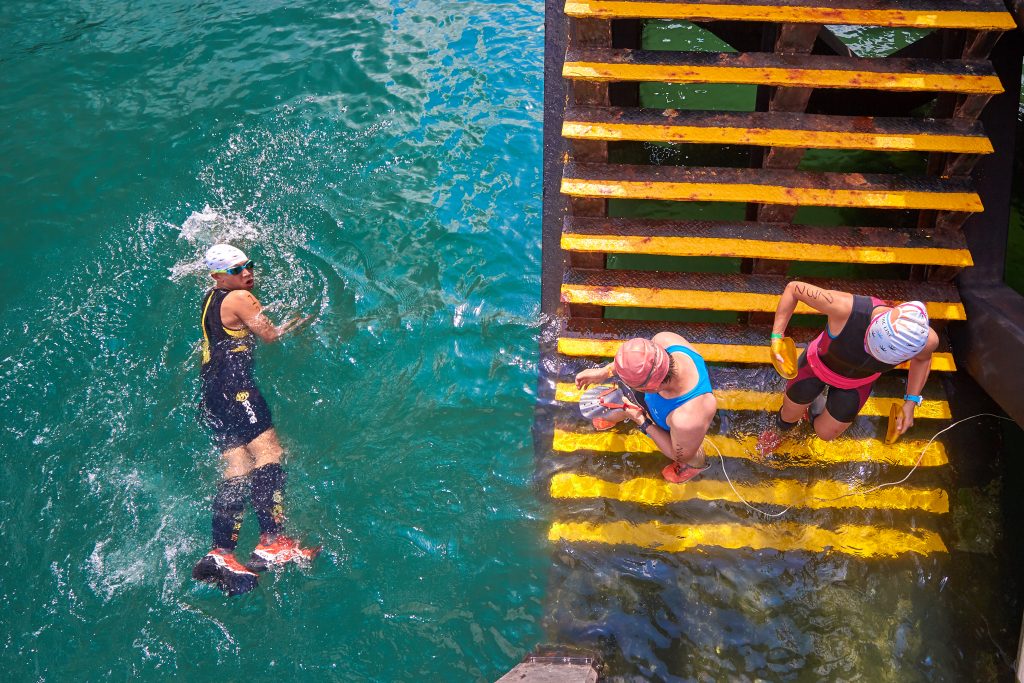 September 22: Hoi Ha SwimRun by TerraMar
Organising events over land and sea (quite literally what TerraMar means in Spanish), this outdoor enthusiast group hosts an array of different races throughout the year. The Hoi Ha SwimRun will take participants through one of Hong Kong's relatively unknown beauty spots near the Chinese border. Each of the four stages includes a run and swim section, through majestic terrain and clear waters that will test both stamina and technique. Although this race isn't designed for beginners, there are two distances to choose from, an achievable but still challenging 8km and a 20km for people who know what they're doing! Entry fees start at $380.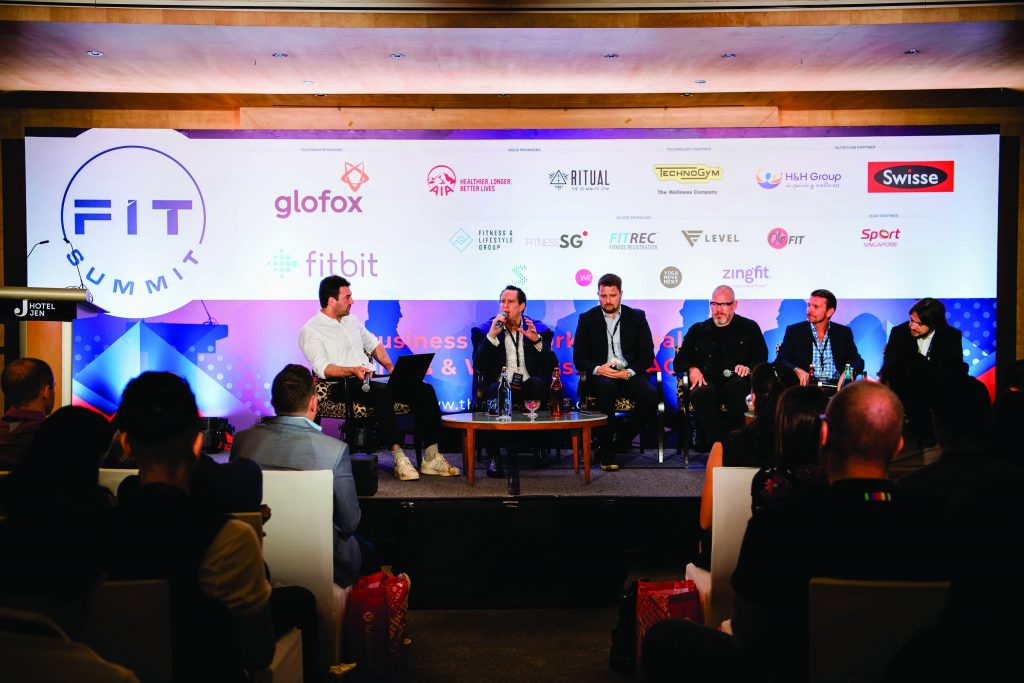 September 25: Asia Fitness & Wellness Summit
If you're working in the fitness industry, or thinking about getting into it, the Asia Fitness and Wellness Summit is hitting Hong Kong for its first time this month. Gain a better understanding of industry trends through seminars and thought leadership sessions, or join networking sessions to connect you with fitness movers and shakers. Liv readers also enjoy a 10 percent discount on tickets with promo code LIVMAGHK when booking.
8am-7pm. The Mira Hotel, 118 Nathan Rd., Tsim Sha Tsui, thefitsummit.com.
September 26: Kombucha Workshop by Foodcraft
Love kombucha, but not the hefty, health store markup? Make it yourself with Foodcraft's Kombucha Workshop. Learn to make the effervescent, tangy beverage at home for a fraction of the price of the shop-bought versions. This two-hour workshop will teach you everything you need to know about making the perfect kombucha, including what equipment you need, the potential pitfalls and how to look after your little SCOBY for optimal results. Tickets available for $680 via Eventbrite, which includes your own kombucha starter kit worth $480.
6-8pm, Room A, 21/F Yiuga Factory Building, 62 Victoria Rd., Kennedy Town, foodcraft.hk.
Also on Liv: Where To Go For The Best Fitness Classes in Hong Kong