Smash your fitness goals, get expert advice and work out in a fun friendly environment with our pick of the best boutique studios in Hong Kong.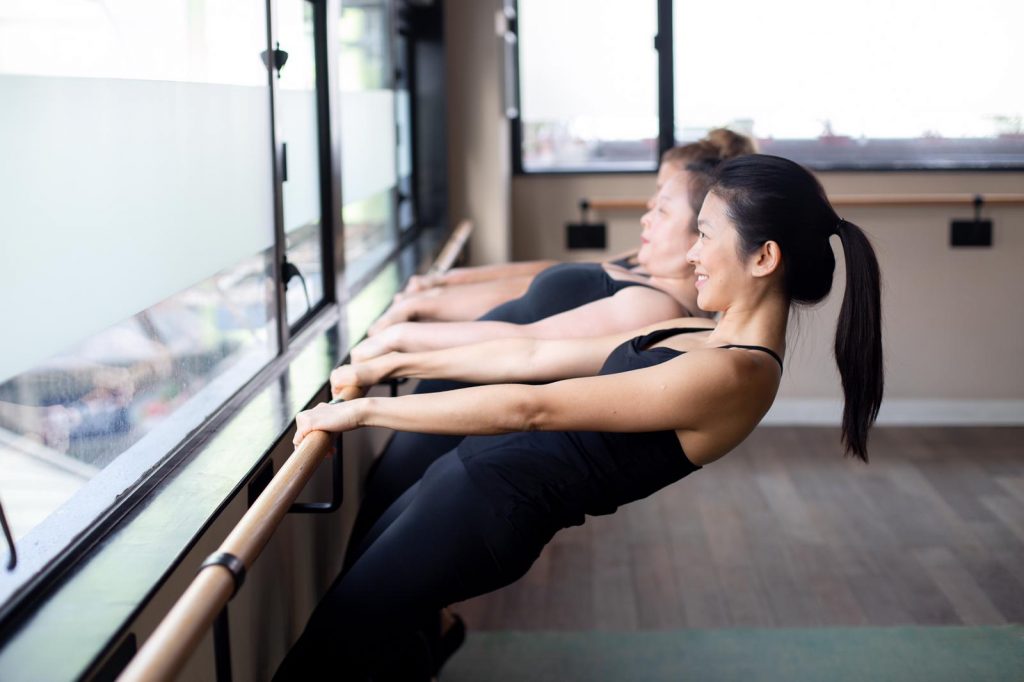 Barre 2 Barre
A cute studio with a real community vibe, Barre 2 Barre teaches the BarreAmped method – an intensive full body workout influenced by ballet, yoga, Pilates and orthopedic stretching designed to improve your posture, core strength and flexibility.
4/F, Cheung Hing Commercial Building, 37 Cochrane St., Central, 9688-3503, barre2barre.com.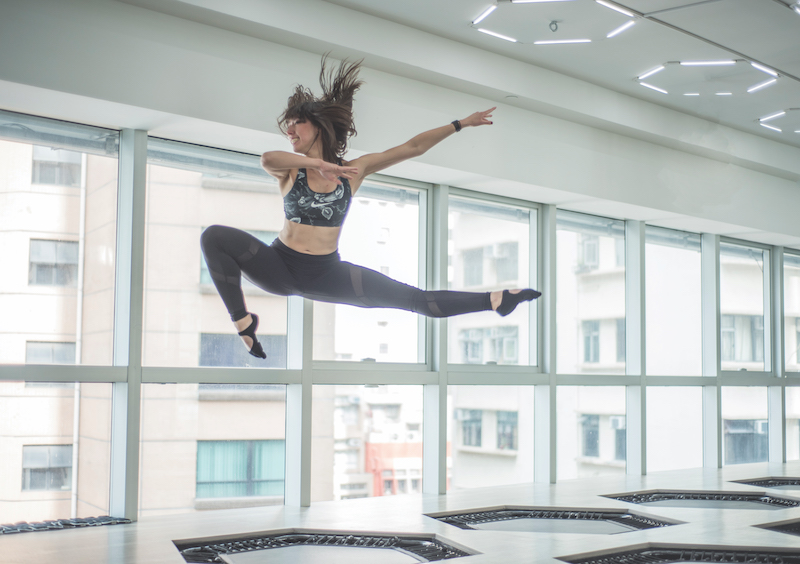 Bouncelimit
Hong Kong's first and only trampoline fitness studio. Easier on the joints, training on a mini trampoline also improves stability and helps increase calorie burn. The studio offers more than 10 different functional and bodyweight fitness classes including Pilates, Strength and Circuits.
13/F The Pemberton, 22-26 Bonham Strand, Sheung Wan, 2441-0021, bouncelimit.com.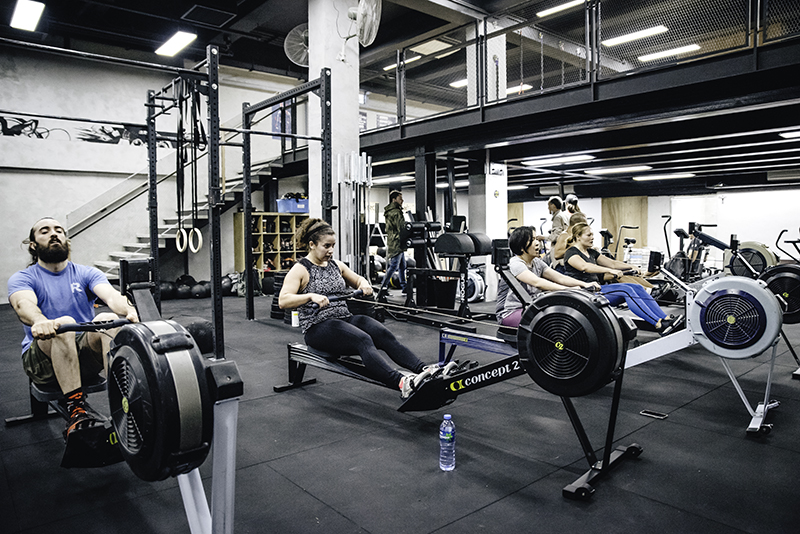 CrossFit Asphodel
One of the original CrossFit gyms in Hong Kong, Asphodel outgrew its old walls in Chai Wan last year and moved to a massive 5,000-square-foot new home in Kennedy Town. What started as a relatively bare-bones club is now a powerful community of experienced strength training and functional movement specialists. The new Asphodel comes equipped with the latest Rogue equipment, four lifting platforms, an ice bath and spacious changing facilities. There's also a healthy cafe for some post-workout grub.
G/F, 22 Praya, Kennedy Town, 3568-7719, crossfitasphodel.com.
FLEX
Offering a wide range of classes aimed at increasing flexibility, mobility and strength, Flex is a high-end studio popular with the city's fitness fans. With a full menu of group disciplines including classic Pilates and yoga, as well as classes for kids and teens, the schedule is packed with options. Also available are pre- and post-natal Pilates, privates, trios and various corporate packages, as well as clinical Pilates for pain or injury recovery.
3/F, Man Cheung Building, 15-17 Wyndham St., Central, 2813-2399; 308-310, One Island South, 2 Heung Yip Rd., Wong Chuk Hang, 2813-2212, flexhk.com.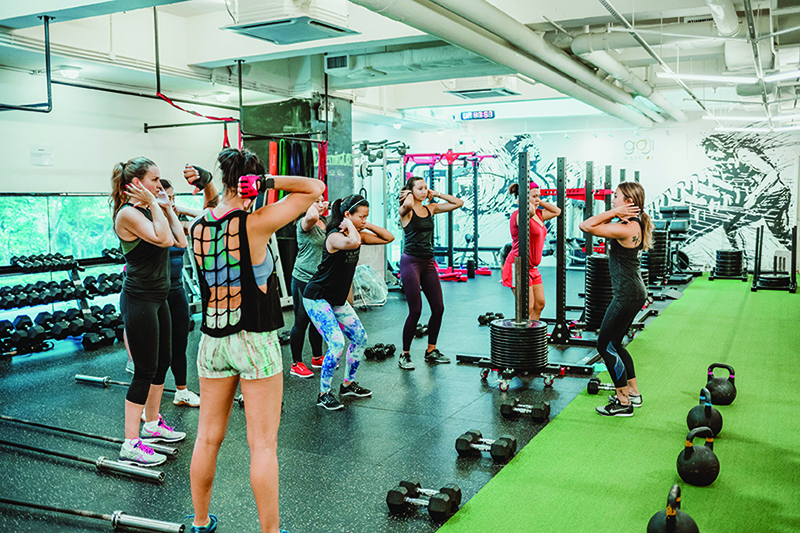 Goji Elite
Nestled between Sai Ying Pun and Kennedy Town, Goji Elite is the boutique performance branch of popular commercial gym chain, Goji Studios. Offering personal training and small group fitness classes, the spacious gym comes equipped with everything you need to work out, not to mention exceptional training staff and lovely changing facilities that you won't mind getting ready for work in. The studio focuses on strength & conditioning training and martial arts but also offers more specialised classes including Olympic lifting, yoga and pre- and post-natal fitness. First timers visitors enjoy a free trial class.
1/F, Hong Kong Plaza, 188 Connaught Rd. W, Sai Wan, 2838-3878, gojistudios.com.hk
House of Fitness
A boutique fitness studio in Sheung Wan specialising in high intensity workouts in a dimmed room to pumping tunes. Through a mix of cardio, weights and boxing, each 55-minute session focuses on something different; one day you'll be working on functional fitness while the next you'll be testing your upper body with weighted reps.
18 Possession St., Sheung Wan, 6825-1081, hofhk.com.
Lights Out
Having operated out of Warrior Hong Kong in Tin Hau for the last year, Lights Out has grown into its own space in Sheung Wan. Classes deliver unique high-intensity boxing and fitness workouts in an uninhibited atmosphere that will get you pumped up and ready to sweat. The studio includes nine aqua bags and nine custom-built floor stations, while the state-of-the-art audio and visual system has been given an upgrade for the complete immersive experience.
11/F, 22-26 Bonham Strand, The Pemberton, Sheung Wan
2512-2262, lightsouthk.com.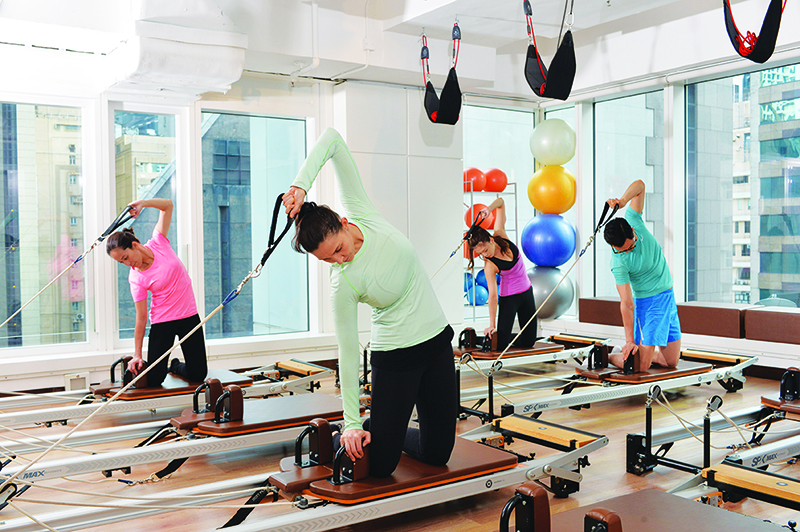 Options Pilates
With over 30 classes per week, it's no surprise where Options Pilates gets its name from. From traditional mat and reformer methods through to Yamuna Body Rolling, there's a Pilates class here for anyone. Classes are smaller and more personalised, easily adapted to suit the needs of each guest. The studio also offers pre- and post-natal classes for new and expecting mothers to stay active. As a licensed training centre, Options is well poised to offer rehab for athletes or anyone looking for techniques to safely come back from injury.
12/F, 16 Wyndham St., 3188-8112, optionspilatesstudio.com.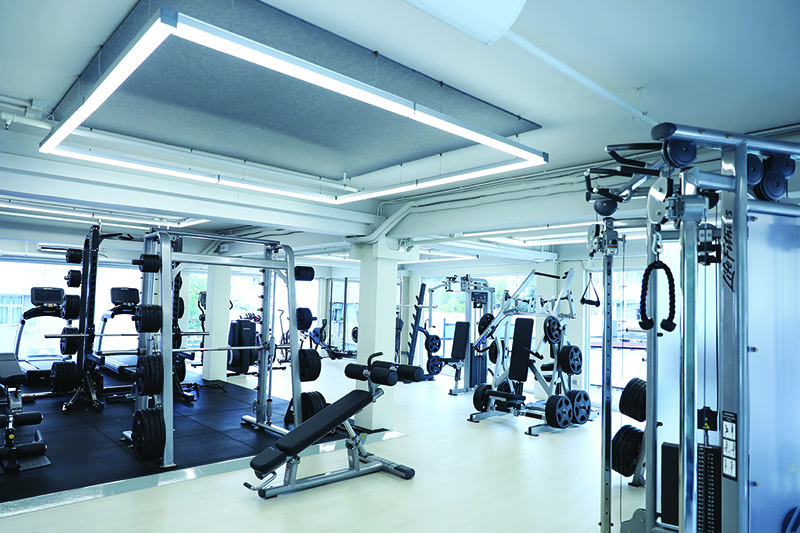 Ozone
This premium gym takes a hybrid approach to PT within its open plan space, so even when you work out on your own, trainers are on hand to advise on techniques and training methods without paying for a one-on-one session. Ozone offers a schedule of small group classes as well as a team of rehab trainers who can assess clients for muscular and postural imbalances, evaluate functional movements, and provide corrective exercises for optimal body health.
UG/F, Hang Tak Building, 1 Electric St., Wan Chai, ozone.fitness.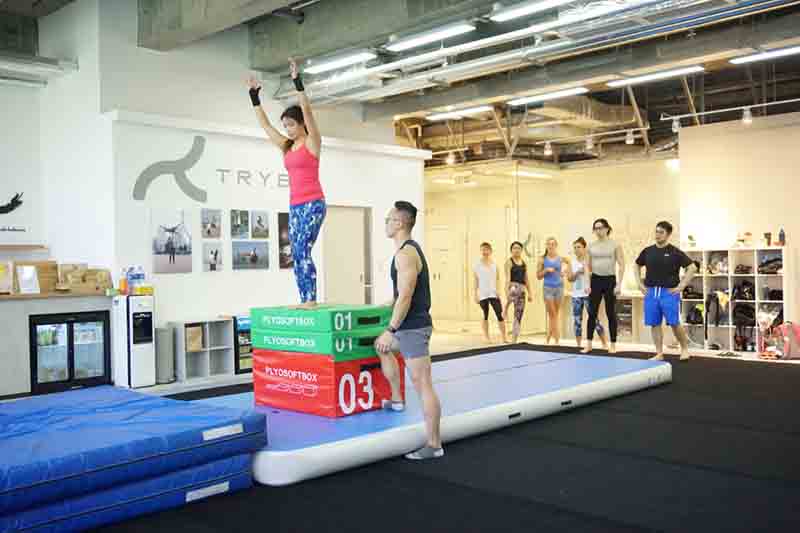 Trybe
A 3,000-square-foot space dedicated to adult gymnastics, acrobatics, dynamic movement and weightlifting. Join specialist classes or use the space for your own workout, Trybe's professional instructors are on hand to support and guide you. Specialist classes include Handstands, Rings, Tumbling and Barbell training.
Unit 209-210, One Island South, 2 Heung Yip Rd., Wong Chuk Hang, 3427-9017, trybehk.com.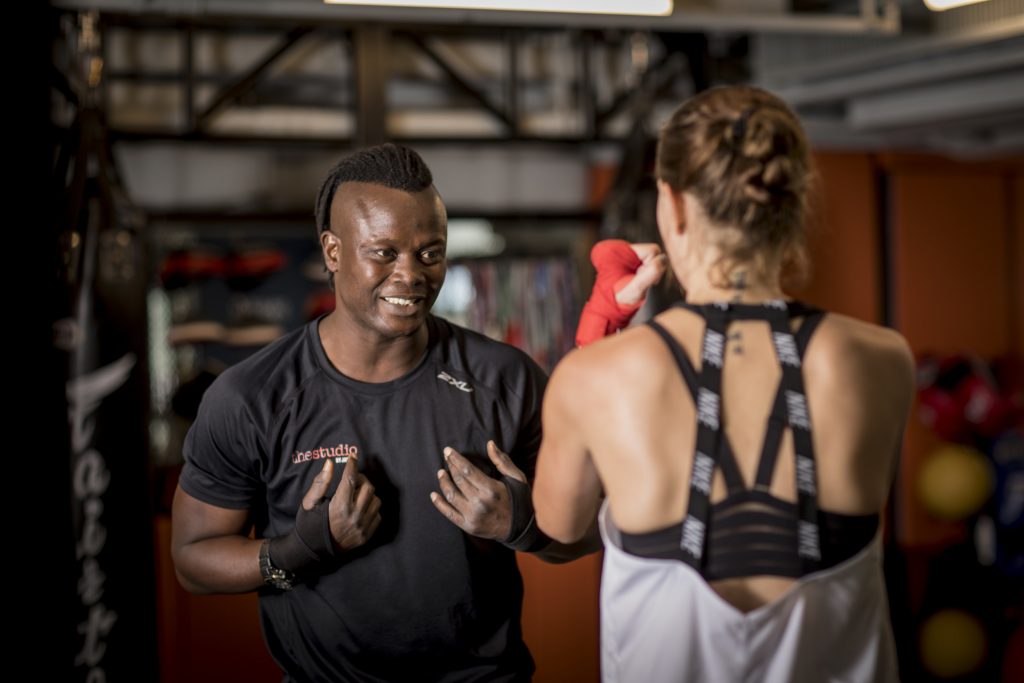 The Studio by JAB
A swish centrally-located gym that specialises in martial arts as well as small group and personal training. The space has dedicated areas for cardio and weight training, a boxing ring and a studio for barre and yoga classes. Aside from the luxe changing facilities, Jab also offers services like cryo ice bath therapy, infra-red sauna and posturology.
5/F, Crawford House, 70 Queen's Road Central, 2851-6684, studiojab.hk.
Torq
One of the original indoor cycling studios in Hong Kong, Torq continues to add more innovative class options to its schedule. Switch combines time on the bike with some tough circuit training for that added physical challenge, TorqCore will help strengthen the hips, spine and abdominals while the Release class uses props such as foam rollers to stretch out the body and unlock jammed areas.
3/F, Abdoolally House, 20 Stanley St., Central, 2677-8623, torqcycle.com.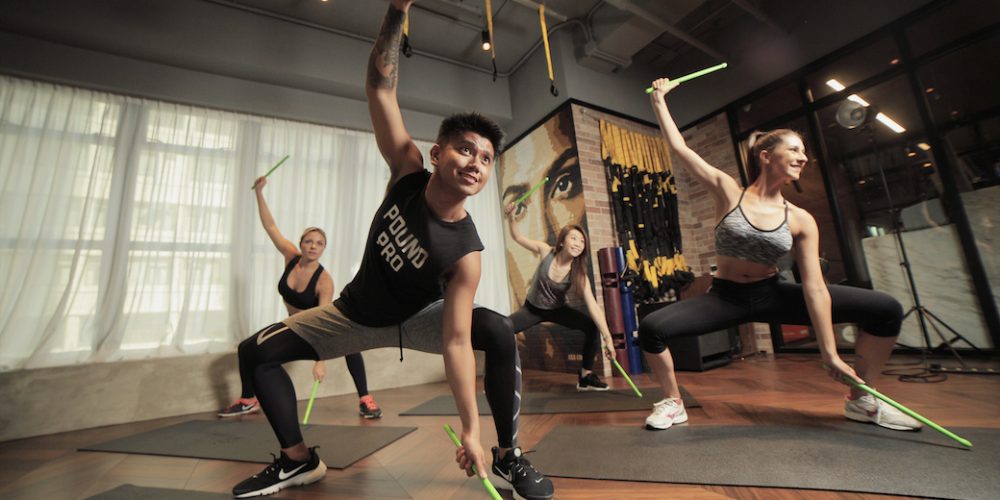 XP Fitness Hub
Surfset, Piloxing, Spartan SPX and Kangoo jumps are just some of the unique fitness experiences available at XP Fitness Hub. The Central studio offers some of the best known cult fitness programmes, as well as some innovative sessions of their own, that are so much fun you'll almost forget you're working up a sweat!
4/F, Li Dong Building, 9 Li Yuen St. E, Central, 2951-9178, xpfitnesshub.hk.