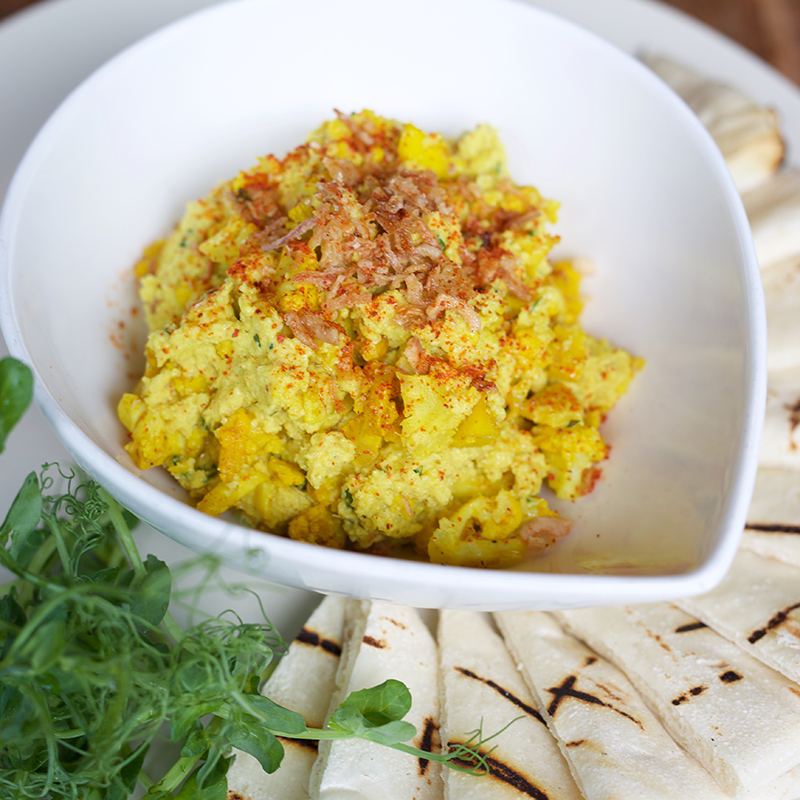 (Makes one serving)
In addition to being high in protein, this delicious hummus recipe also contains a serving of veg in the form of cauliflower, the "it" superfood of the moment.
INGREDIENTS:
1-kilo cauliflower

6 tsp extra virgin olive oil

½ tsp ground cumin

1 tsp madras curry powder

4 tsp tahini

Juice of half a lemon

1 tin of chickpeas

½ tsp kosher salt

5 turns of black pepper
METHOD:
Preheat the oven to 180C. Spread the cauliflower on a baking sheet and drizzle with olive oil.

Roast for 40 minutes, stirring once or twice, until tender & lightly browned in spots. Allow to cool slightly.

Set one-third of the smallest cauliflower pieces aside. Chop off the stems and keep only the florets.

Combine cauliflower, garlic, tahini, lemon juice and olive oil in a blender. Process until smooth.

Mix the florets into the hummus and season to taste.