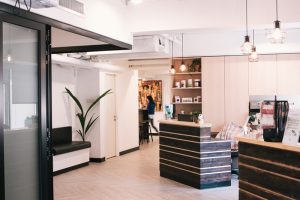 The Buzz: With our infamous "work-hard-play-hard" culture, we Hong Kongers tend to be a pretty stressed-out bunch. This new treatment by Central-based multidisciplinary clinic Up!health promises to sort out our "Stressy Heads" using targeted Myofascial Release Therapy. The treatment claims to improve tension headaches, release tightness and "heavy" heads, and deliver an improved night's sleep.
The Treatment: We were instructed to lie down on the bed and just relax. What followed can best be described as the most gentle massage we'd ever experienced, with tiny manipulations of the scalp, neck, head and jaw using extremely light pressure. The most surprising element of this treatment was how effective our therapist's tiny circular movements were – at one point finding a pressure point the size of a pinhead just behind our ear and gently manipulating this until, inexplicably, an achy shoulder muscle spontaneously released.
The Verdict: We left the 60-minute session feeling lighter, more relaxed and even somewhat taller, and that night finally shook off our jet lag, experiencing our best night's sleep in weeks. For those of us who spend all day in front of a computer screen or suffer from tension headaches, this treatment may help you to ditch the painkillers and fully reset that stressy head.  
The Cost: Sessions cost $900 each, or $4,000 for a package of five.
Up!health, 11/F Wellington Place, 2-4 Wellington St., Central, 2110-1674, uphealth.com.hk.