Surf's up! Here's your comprehensive look at all things surf and surf sports in Hong Kong, from simple surf lessons to super-trendy wakesurfing and adrenaline-chasing windsurf lessons. Here's how to stay AND look cool this summer!
Surfing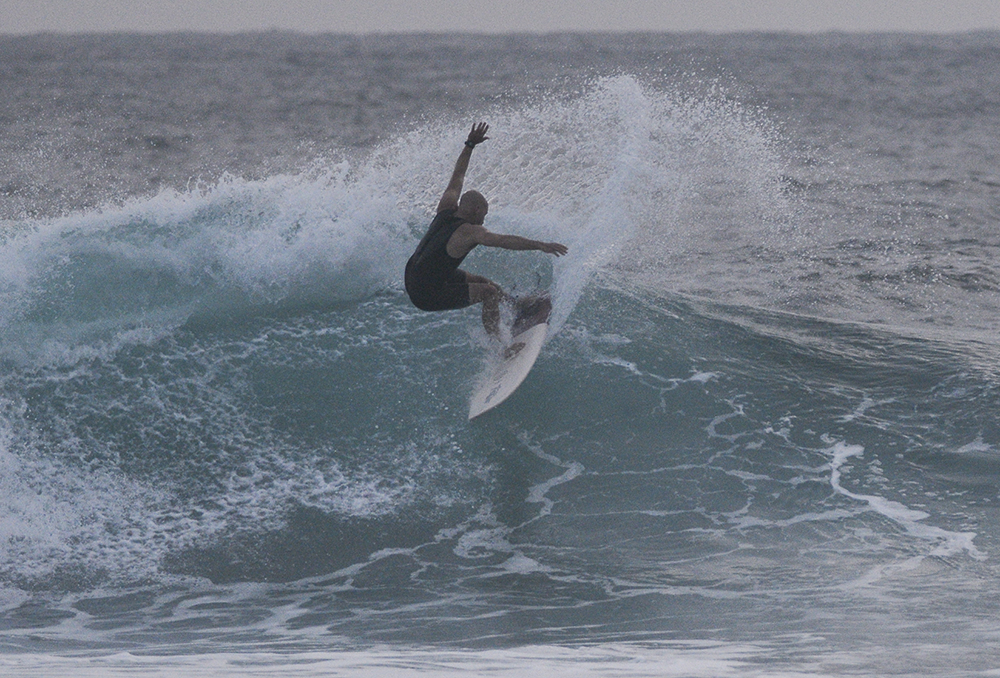 WHO IT'S FOR: Beach bums that don't mind spending all day in the water, waiting for the perfect wave.
WHERE TO GO: Big Wave Bay is one of the most popular surfing beaches. Rent a surfboard (or boogie board) and a wetsuit from the local village stores and off you go! You can also find surf camps and board rental on Tai Long Wan (strong swimmers only) and Pui O.
WHEN TO GO: Hong Kong has a winter swell so the best waves are between October and April; check the surf report before heading out. Some adventure-seekers also head for the surf during typhoons, but we heartily do not recommend this.
Hong Kong Surfing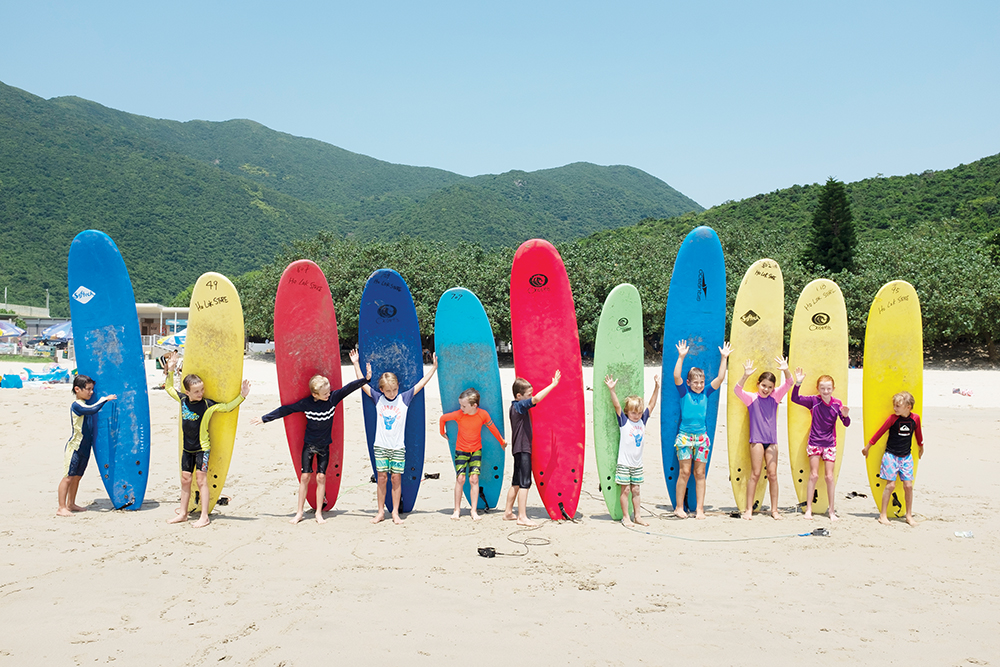 Led by Antony Dickson, a long-time surfer in the Big Wave Bay area, Surfing Hong Kong offers lessons in surfing, as well as coasteering and summer camps for kids. He only hires experienced surf instructors – no posers on his watch. One-on-one lessons cost $800 per hour, and drop to $500-$600 for groups of up to five.
Treasure Island
Get your surf on in South Lantau, with a lesson from one of Treasure Island's helpful instructors. One-on-one lessons will
set you back a pretty reasonable $400 per hour ($600 for two students), and they're happy to accommodate events too, like birthday parties. Once you've worked up an appetite in the water, head straight to Treasure Island's Beach Club restaurant and bar where you can celebrate your newfound gnarliness until late.
Kitesurfing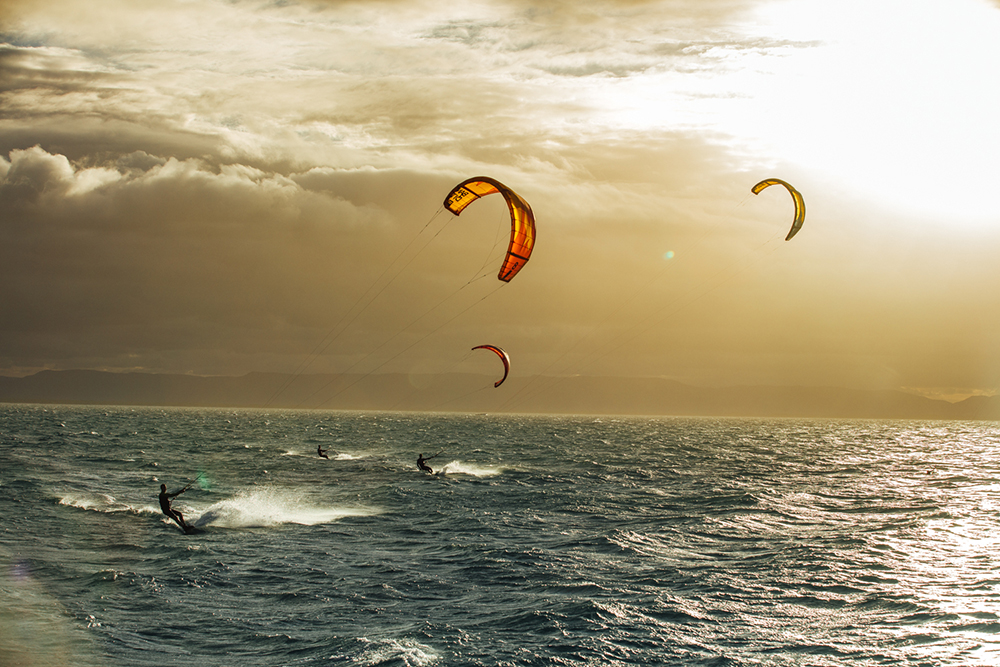 WHAT IS IT: Not for the faint-hearted and tricky to master, kitesurfers use a foil, a kind of large kite, to lift themselves out of and along the water.
WHO IT'S FOR: Adrenaline junkies with a head for heights and plenty of upper-body strength.
WHERE TO GO: Lantau and Tuen Mun
WHEN TO GO: Spring and autumn are more consistently windy than in the summer and winter months.
Kiteboarding Association of Hong Kong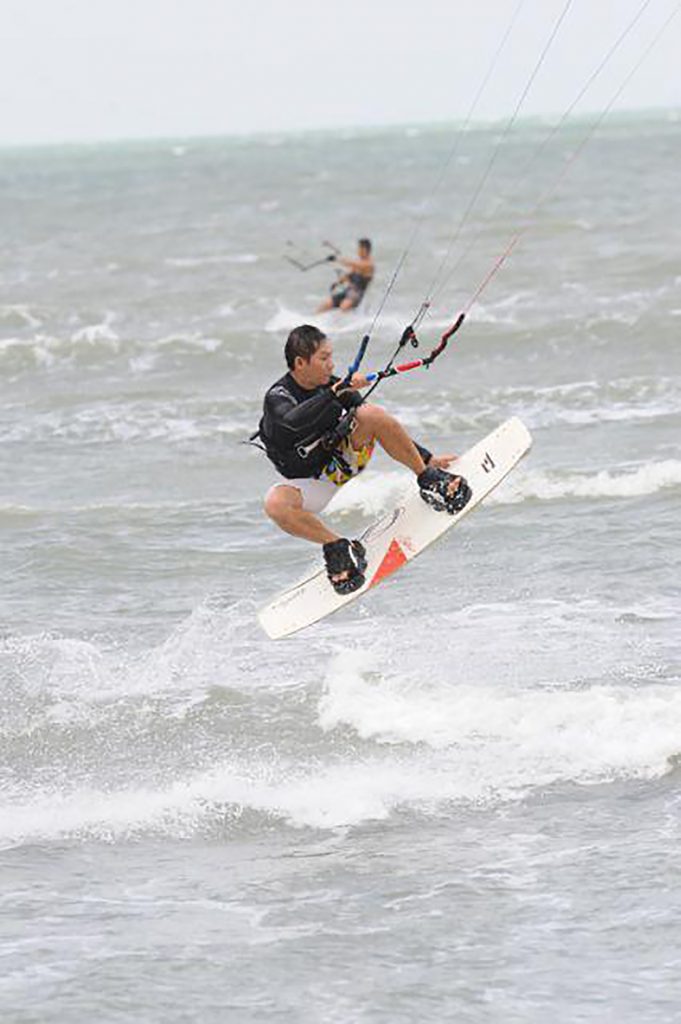 This Hong Kong chapter of the International Kiteboarding Association is as legit as they come. They offer a wide range of lessons and training courses, from one-day "discovery" sessions so you can literally test the waters ($600), to three-day beginners' courses ($3,400), intermediate techniques – even training courses for kitesurfing instructors.
Kite2High
This watersports shop in Kwun Tong sells wingfoils, wingsurfs, kiteboards, and anything else you need to hone your sea legs and embrace surf sports in Hong Kong. They also offer lessons in Pui O, Lung Kwu Tan, and Shui Hau Beach: a one-day kitesurfing lesson covering all the basic skills (kite piloting, board handling, self-rescue procedures, basic safety protocols) will run you $1,800 for four hours.
Windsurfing
WHO IT'S FOR: Anyone who likes getting good at a new sport quickly. With a big stable board and a large sail to catch the wind, the basics of windsurfing can be mastered pretty much immediately. Once you've sailed off though, turning around is another matter.
WHERE TO GO: Cheung Chau, Stanley Beach
ANYTHING ELSE? Hong Kong has a proud windsurfing tradition; Cheung Chau native Lee La-shan won Hong Kong's first and only Olympic gold medal in the sport back in 1996.
Cheung Chau Windsurfing Club
Head out to Cheung Chau to learn the fundamentals of windsurfing in a safe and controlled environment before taking the plunge (or trying not to) by yourself. Lessons are available most days of the week (closed on Wednesdays). $1,800 per person for group lessons, $2,500 for private.
Aquabound
This stalwart of the Stanley Beach scene are old pros when it comes to windsurfing. They offer two-hour private lessons ($1,700), as well as group lessons for up to five people ($800-$1,100, depending on how many in the class). You can also explore wakeboarding, kayaking or SUP boarding here.
Leisure & Cultural Services Department
Good ol' LCSD! This city-run department offers tons of different windsurfing courses at five different water sports centres around the city. The best part is, as part of the city's public services, it's also super affordable. Your tax dollars hard at work! Contact the LCSD directly for more information on pricing and schedules.
Wakesurfing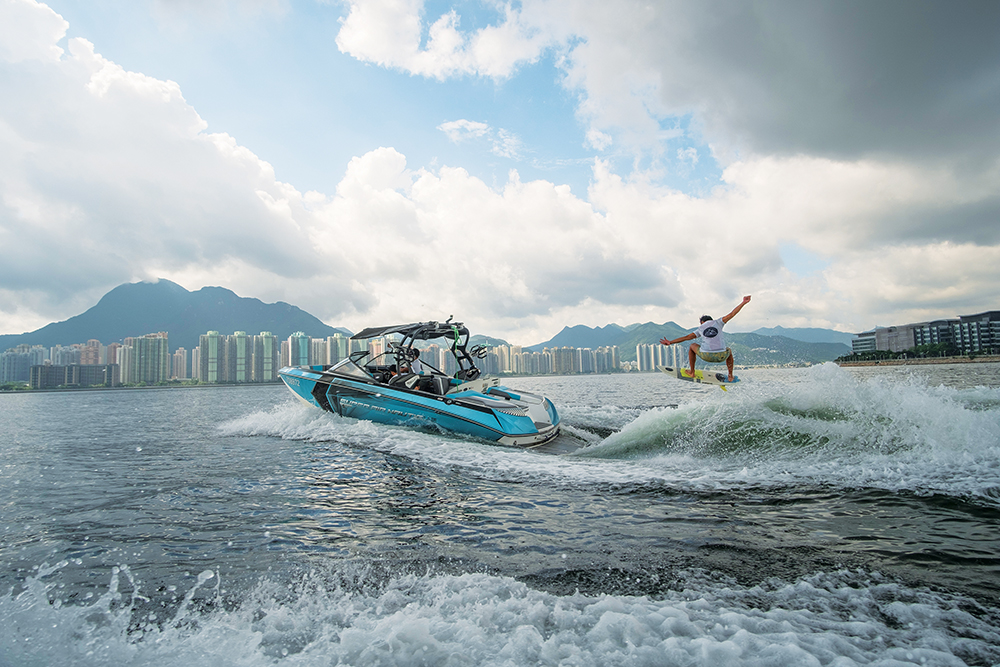 WHAT IS IT: Similar to wakeboarding but without having to hang on to the tow rope. With wakesurfing, you get up then surf the wake behind the boat.
WHO IT'S FOR: Anyone with a good sense of balance who wants a dope wakesurfing video for IG.
WHERE TO GO: Tai Tam is a popular spot for wakesurfing, as is Tai Po.
BEST TIME OF YEAR: Any time! It's grown in popularity as a socially distant sporting activity that you can do even when beaches are closed.
Wakesurf Hong Kong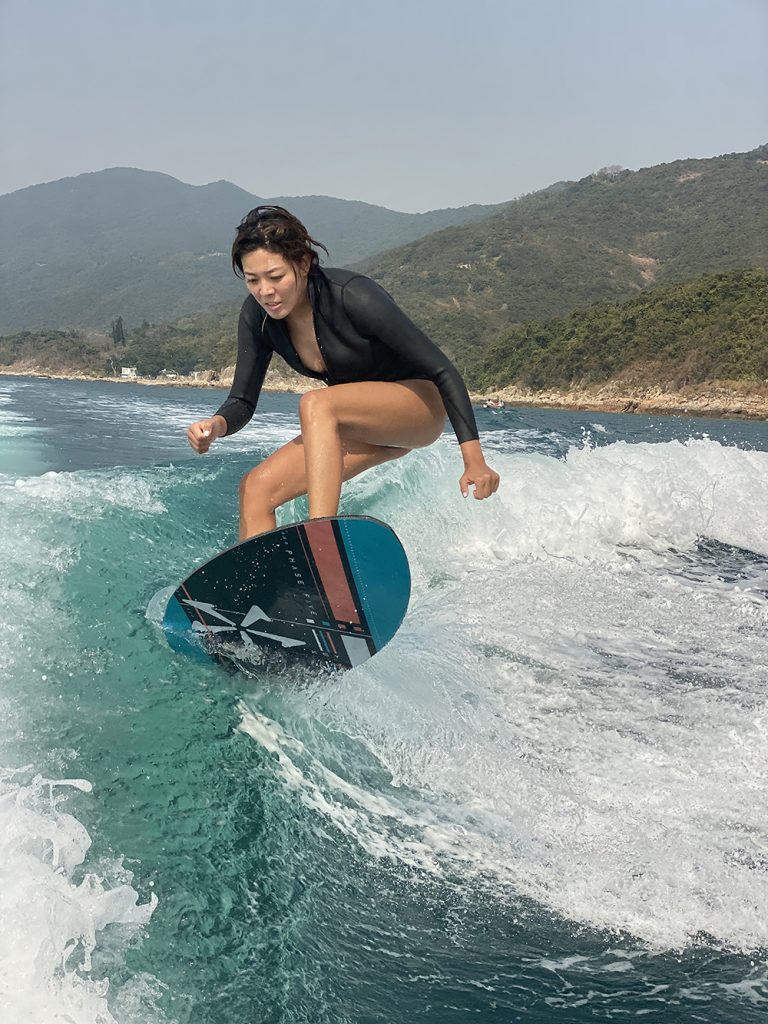 Located in Tai Tam Tuk Village, just 30 minutes drive from Central, Wakesurf Hong Kong is a fairly convenient spot to take up this new-fangled water sport. As one of the first wakesurfing companies in Hong Kong, they also offer top-of-the-line equipment and boats, and can cater to all levels of experience. Costs $1,500-$,1800 per hour.
HK Wake School
Passionate about all things wake, HK Wake School offers wake surfing and wakeboarding in three different locations around Hong Kong: Ap Lei Chau, Tai Po and Science Park. Their certified coaches include champion wakeboarders, so you know you're in good hands here. Costs between $1,000-$1,500 per hour.
hkwakeschool.com or follow them on IG at @hkwakeschool
Wake2Chill
For those of you up in Sai Kung, or just anyone willing to travel for the right conditions, check out Wake2Chill in Tseung Tau Village. They offer a wide range of water-oriented activities, from wakesurfing and wakeboarding, to kayaking, SUP boarding, jet ski rentals – even a floating pier rental! Wakesurfing prices range from $1,000-$1,600, depending on the day of the week and boat.
Want to learn more about surf sports in Hong Kong? Check out: All The Hong Kong Watersports You Need To Stay Cool This Summer