What exactly goes into a green home renovation? From using eco-friendly paint to energy-saving tech, there's so much that we can do these days to make our homes more eco-conscious. Here's how one interior designer transformed a Mid-Levels home into a earth-inspired, sustainable oasis.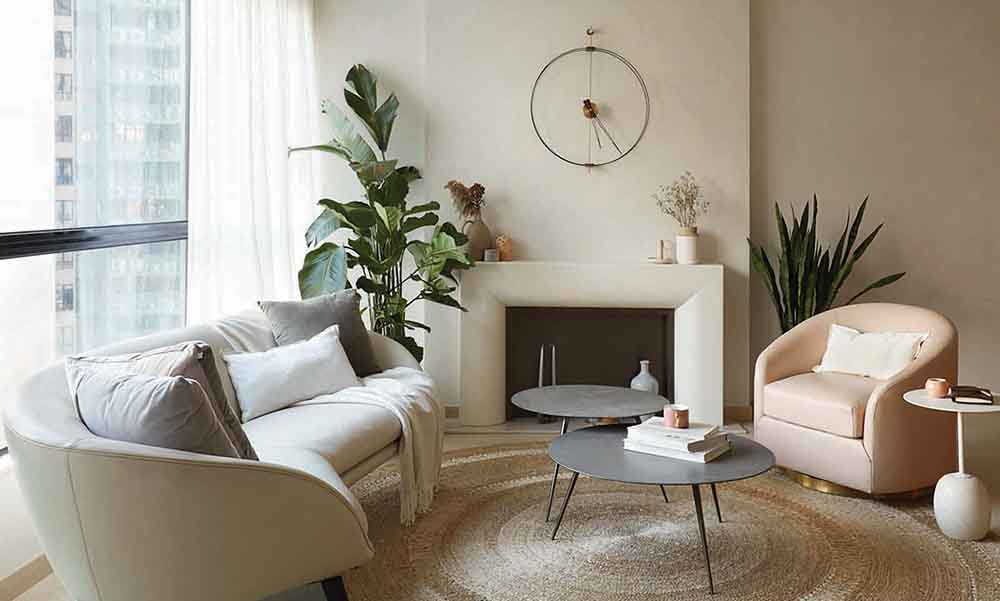 Rowena Gonzales has always been interested in wellness and the environment. Growing up in Montreal, Canada, she says sustainability was second nature to her. So when she founded her interior design studio, Liquid Interiors, in 2009, it was only natural that she bring her eco-conscious mindset to her work. Rowena became a LEED Accredited Professional (AP) and strived to create living spaces that left a smaller footprint on the earth.
Two years later, her nephew was diagnosed with leukemia. Though he is thankfully strong and healthy now, watching her nephew battle cancer made Rowena realise that sustainability is just the beginning. Our homes need to be healthy, free of toxins and support our mental health, too.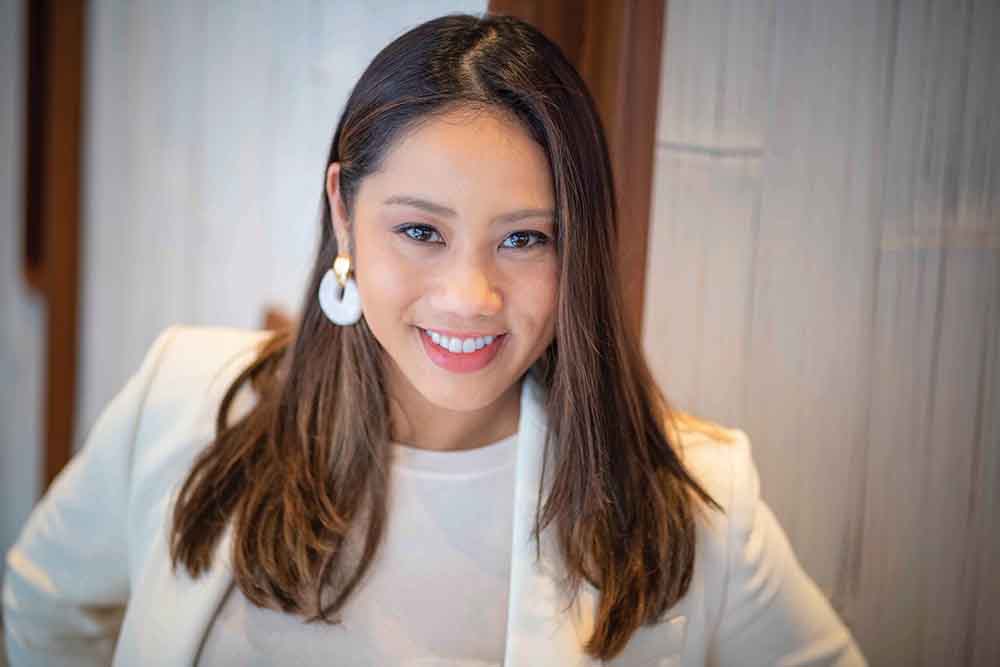 "Toxins from our furniture, renovations, paint, plywood can leach out into our space and harm our health," says Rowena. "Studies have shown a direct link between childhood leukaemia cases and families who live in newly renovated homes… This is a problem in China, too, due to the use of formaldehyde [often found in plywood, furniture and flooring]."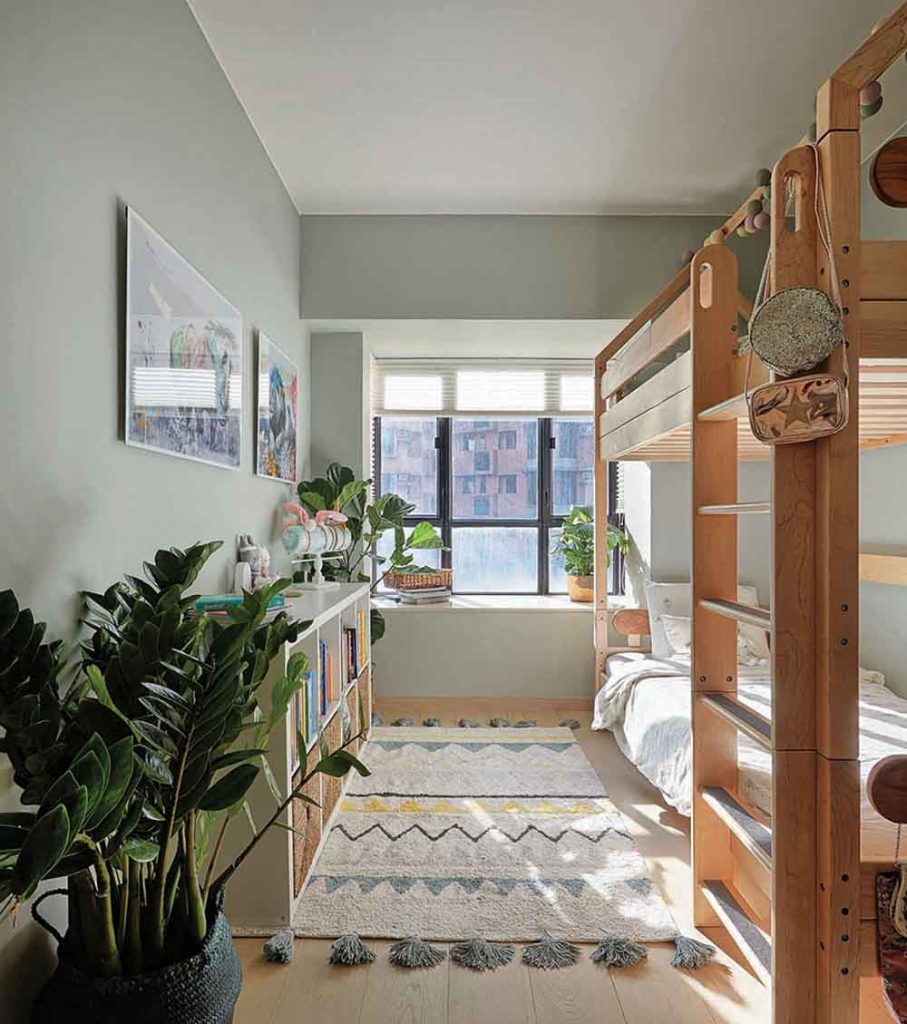 Determined to design with the immune system in mind, Rowena studied the WELL Building Standard – an international standard designed to enhance human health and wellness in buildings and communities – and became a WELL AP. "There's so much that you can adjust in your space to enhance your health and wellbeing. You want to have a space to come home to that has great air quality, as well as relaxing and decluttered spaces. And since the pandemic began, people are realising how important it is to have a healthy home."
As a case in point, Rowena recently brought her convictions to life with a renovation project on Old Peak Road, where a family of four requested a peaceful, grounded and minimalist design inspired by the concept of "Terra" or "our connection to the earth", says Rowena.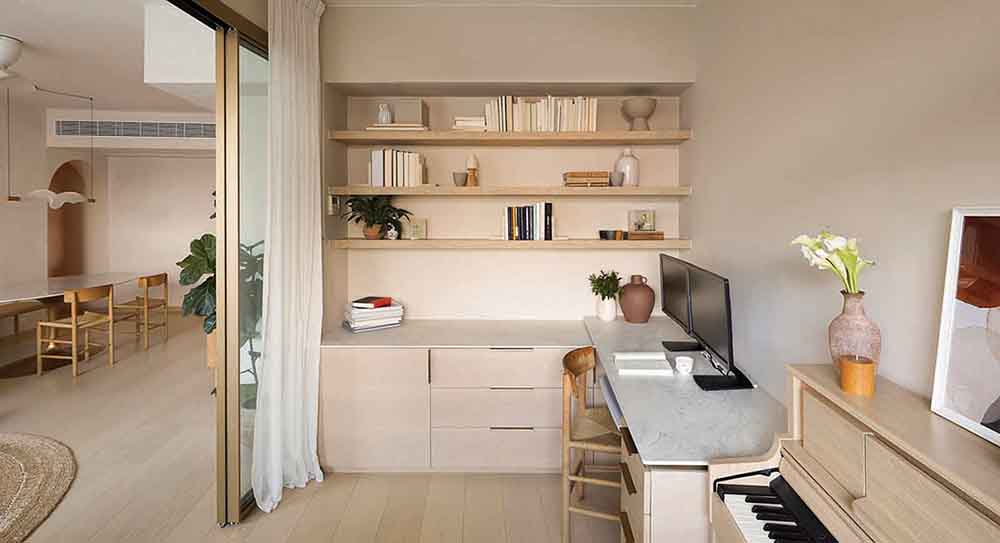 The mother of the home, who also works in the sustainability industry, wanted to have a calming, meditative space that celebrated nature and reduced stress. As a result, the 1,520-square-foot apartment feels like an urban oasis, showcasing arched doorways and windows, textured stone, solid wood furniture, lots of houseplants and an earthy, neutral palette.
"We are cautious about materials, even down to glue, adhesives and ventilation. We work with locally sourced, sustainable and low-VOC [volatile organic compounds*] materials," says Rowena. "The more natural the furniture, the better – so we don't need to worry about toxic finishing, hardeners or glue."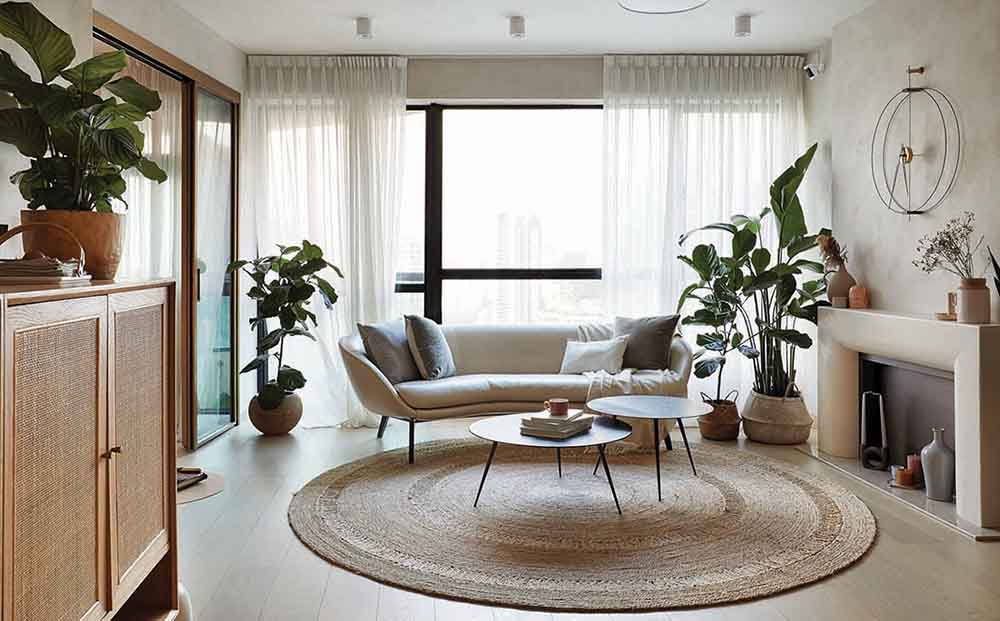 From sideboards to rattan cabinets, several tasteful storage solutions keep clutter at bay while a versatile home office overlooks the children's play area.
"There's no TV in the living room because the mother was adamant about creating a living area that revolved around quality time, music, conversation… and we love that," says Rowena. "The dining room is also very minimal and refreshing. We used a specific kind of low-VOC plaster paint that has a beautiful texture with a LED light in front of it with a wave-like design."
Liquid Interiors also installed circadian lighting, which the family can adjust throughout the day to mimic the sun's colour temperature – it's blueish in the morning to help you wake up and warmer in the evenings to increase melatonin and help you fall asleep. "Sleep is so important to wellbeing, as is having a place in your home that is just for you, your place to unwind," says Rowena.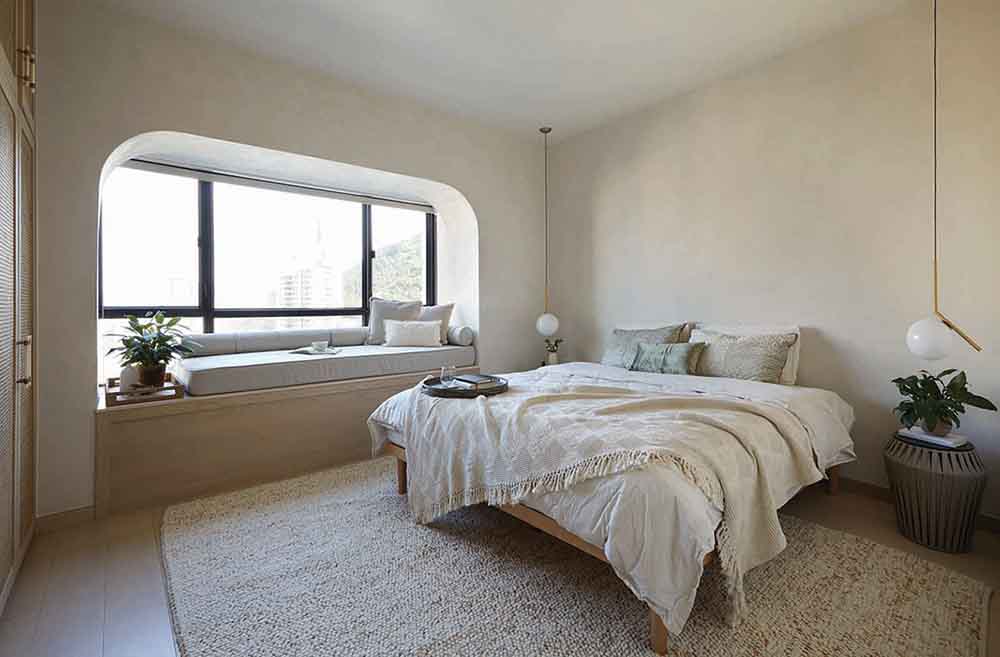 "The mother's favourite place is at the foot of her bed, where warm night lights cast an amber glow underneath the bed's skirt. That's her place to do yoga every night – she closes the doors and can truly relax."
Here are 3 of Rowena's top healthy home improvements tips to try in your living space:
BREATHE FREELY: To minimise chemicals in your space, Rowena recommends investing in a dehumidifier, an air purifier and low-VOC furniture, paint and flooring.
STAY ORGANISED: Your home should be a place to recharge and rejuvenate. To relieve stress and clear your mind, keep your place as clutter-free as possible.
BEDROOM 101: Sleep is essential to your wellbeing. Treat your bedroom as a place to switch off by keeping all electronics out of the bedroom, installing blackout blinds and regularly cleaning your air-con.
Read more: How To Grow Your Own Herbs in a Small Hong Kong Home