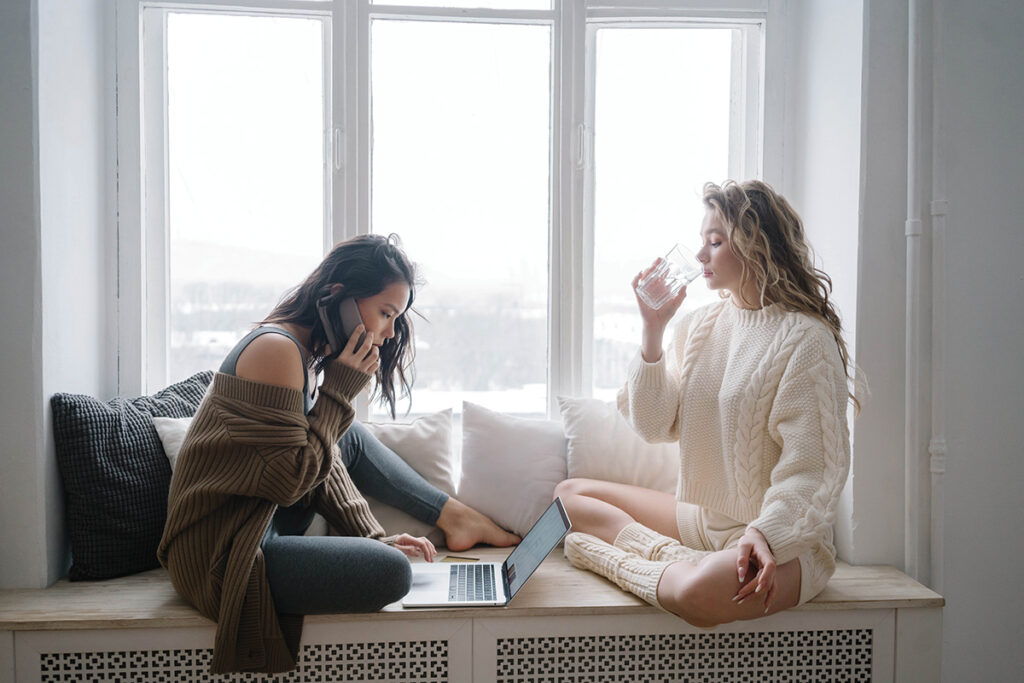 Hong Kong homes are famously small, with little leeway to decorate well. Here's how to create the illusion of a roomier flat without stripping your home of its style and charm, with five space saving decorating tricks. By Marria Qibtia Sikandar
Use multifunctional furniture
Choosing multi-functional furniture is a must when you're existing in a small space. One piece of furniture serves various purposes; for instance, choosing a coffee table with ample storage inside it for items like books, magazines, blankets, toys, and any other essential bits you want to be readily accessible but not necessarily in view.
Hide your trashcan
Most Hong Kong kitchens are teeny-tiny, it's an unavoidable fact of life here! One space saving trick is to make it feel bigger by stashing your trash can under the sink. This saves floor space, and keeps unsightly rubbish out of sight. Opt for one with a top handle for easy and more sanitary handling when changing the bin bag.
Think beyond the bookshelf
Get creative with your wall-mounted storage, and you'll free up valuable square footage. Floating shelves, for instance, take up less space than traditional shelving and can be affixed anywhere. When planning where to install them, think about choosing somewhere that makes sense for your space. For example, if you have plenty of cooking utensils and spend a lot of time in the kitchen, invest in an overhead wall rack to hang pots, pans, and other bits.
Use mirrors to create the illusion of more space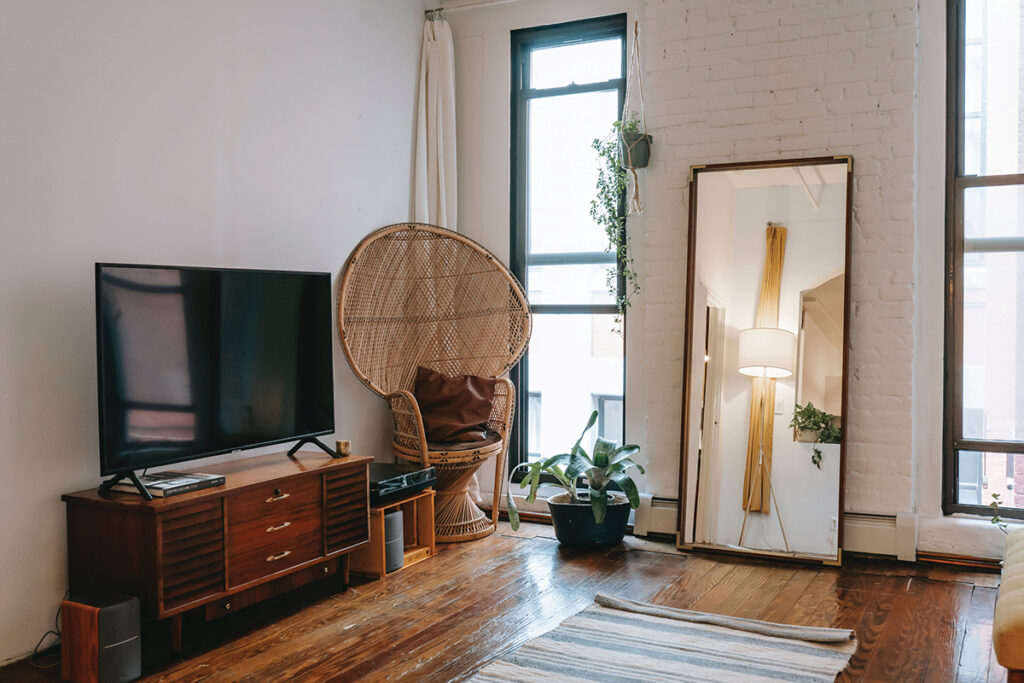 Mirrors are a tiny home's best friend! They not only reflect light and make a room look bigger than it is, they also create the illusion of more windows. Simply place a mirror opposite a window to reflect the outdoors and make your space feel brighter and larger. Got an awkwardly narrow hallway? Hang a full-length mirror to give the illusion of two rooms.
Make use of the window area
If you've got enough window area to work with, consider decorating it and turning it into a focal point or seating area. Add a long seat cushion with plush pillows to make a large window sill cosier, or add plants, candles, fairy lights or a set of tasteful curtains to zhush up a space.
Also on Liv: 7 Great Aircon Cleaning Companies in Hong Kong