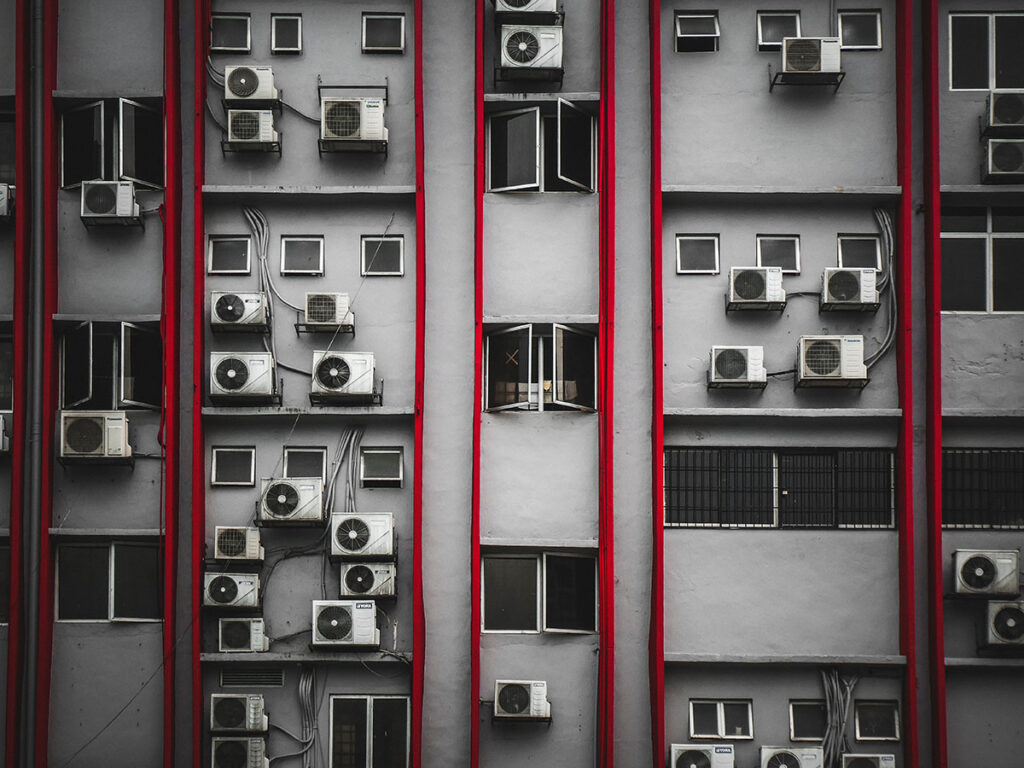 Summer's here, which means our aircons are running full steam ahead! But did you know that in order for air conditioners to run optimally, they need to be regularly cleaned? Aircon cleaning helps to improve your home's air quality by removing trapped dirt, dust and bacteria. It also helps your A/C to run more efficiently and provide more effective cooling. In short, it's good for your health, your aircons, your electricity bill and the planet!
Here you'll find seven great companies offering aircon cleaning in Hong Kong. 
Will Legend
Established in 2002, Will Legend offers eco-friendly professional cleaning services for homes and businesses. Its aircon cleaning service removes dirt, mould and biofilms from your appliances using non-toxic cleaning agents. They'll even add an antimicrobial coating for long-term protection. Corporate social responsibility is a big part of their DNA, and they work with local bee-keepers to help protect Hong Kong's biodiversity. If you're interested in helping with their mission, they will also offer a cut-price service for installing a mini pollinator garden in your home, office or school.
Johnson Group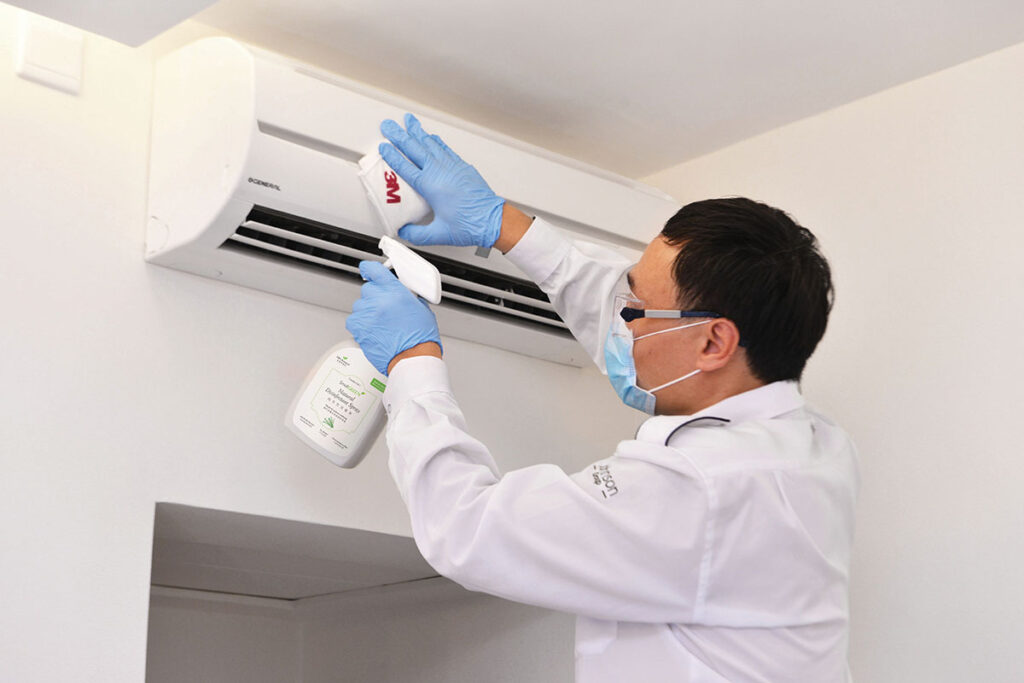 Experts in eco-friendly cleaning services, Johnson Group is well known for its aircon cleaning services, which banish mould and grime not only from your filters, but from your fan coil and grill, where hidden dirt often gets trapped. You'll be shocked at what comes out! They use a pH neutral enzyme-based cleaner that's approved by the US Environmental Protection Agency, and guarantee 12 months of protection. If you suffer from allergies, you may find that cleaning your aircons also brings relief from your symptoms.
Island Cleaning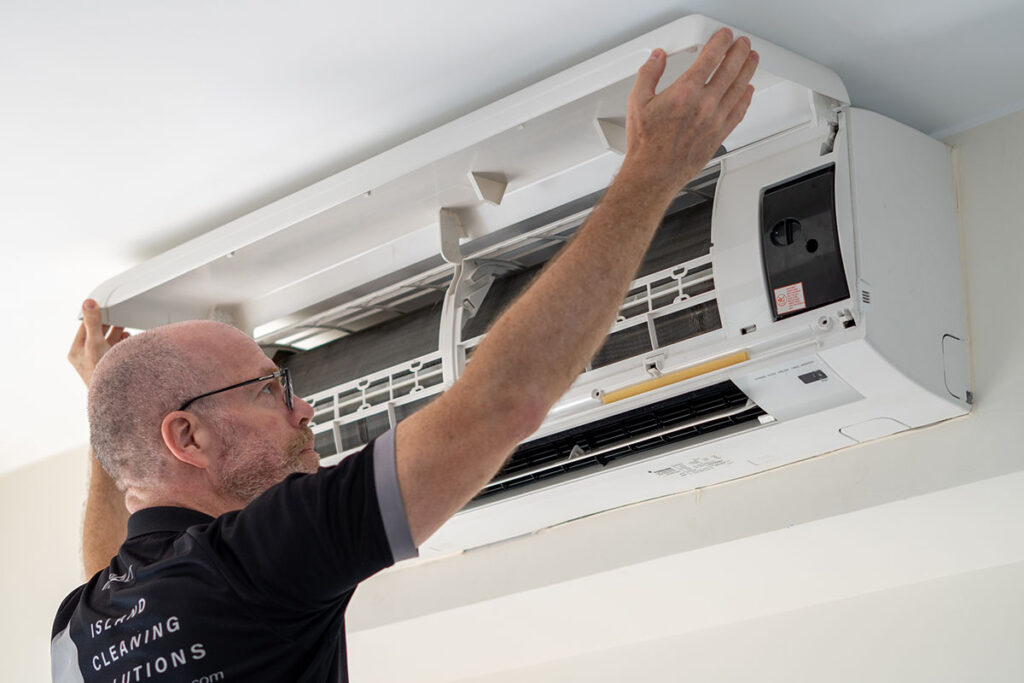 This company offers both commercial and domestic aircon cleaning in Hong Kong. All casings, filters, coils, fans and drain hoses are professionally washed by trained technicians, after which an antibacterial and anti-mould disinfectant is applied. For a finishing touch, a drop of essential oil makes your home smell lovely and fresh. They're super transparent with their pricing too – it's $1,000 for a single unit, and gets cheaper the more units you need cleaned – bottoming out at $600 per unit for six units or more. 
Golden Age Home Service
Quality work is Golden Age's MO, and they pledge to be the most thorough aircon cleaners in town. Their website shows some pretty scary before and after photos of aircons they've tackled over the years. They clean both split-type and window-type aircons, and prices start at $1,000 for a single unit, going down to $550 per unit when cleaning three units or more. Besides aircon cleaning, they also offer professional post-tenancy home cleaning services, window cleaning and minor home renovations.
AC Express
AC Express has more than 10 years experience in the aircon cleaning industry, and their team of licensed professionals provide 30 days post-service support in case of any issues post-cleaning. Prices are super transparent; single unit cleaning starts at $650 for a window-type or $750 for a split-type, with a 20 percent discount when cleaning three or more units.
Lazy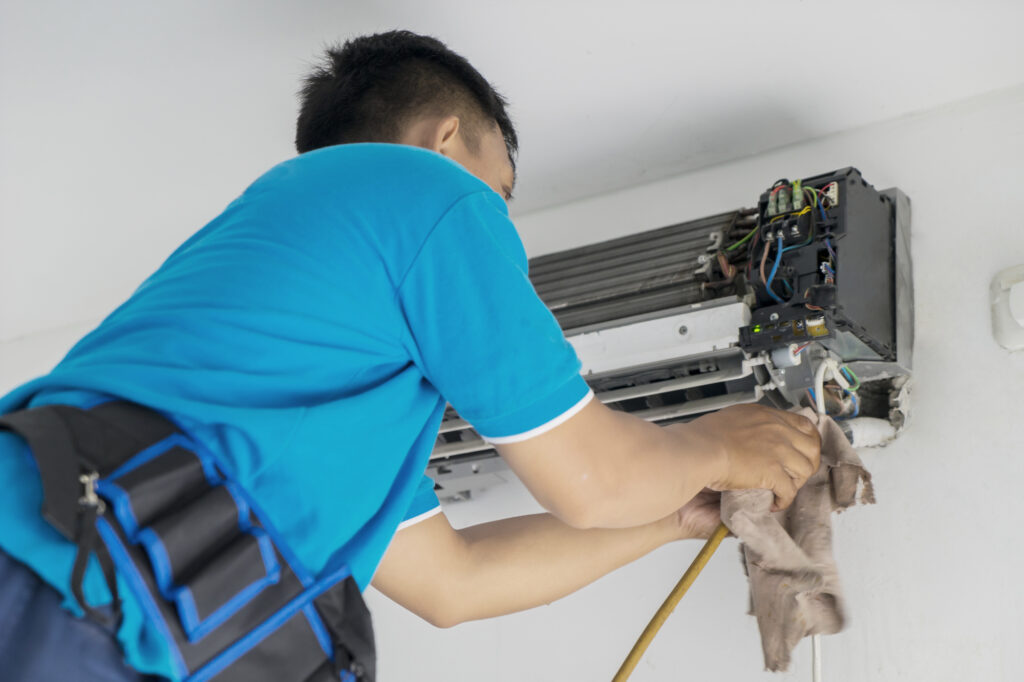 Lazy might be a bit of a misnomer; their website is filled with testimonials from satisfied customers! This online booking platform takes the guesswork out of finding a technician; you can get a quote from a contractor in a matter of minutes. Kind of like Gogovan, but for cleaning services. In addition to AC cleaners, you can find contractors for pest control, VOC removal, spring cleaning, post-renovation cleaning, pre- and post-tenancy cleaning, and even cooking and infant care! This is a great website to have in your Bookmarks.
Biocycle
Eco-friendly pest-control company Biocycle also offers aircon cleaning services. It uses an eco-friendly wet flush method designed by Hydrokleen Australia to ensure that every last trace of gunk is eliminated from your units. The technology used has also been approved by the Australian Asthma Council, ensuring that you can breathe easy once the work is complete.
Read more: #SupportLocal With These Hong Kong Home and Lifestyle Brands