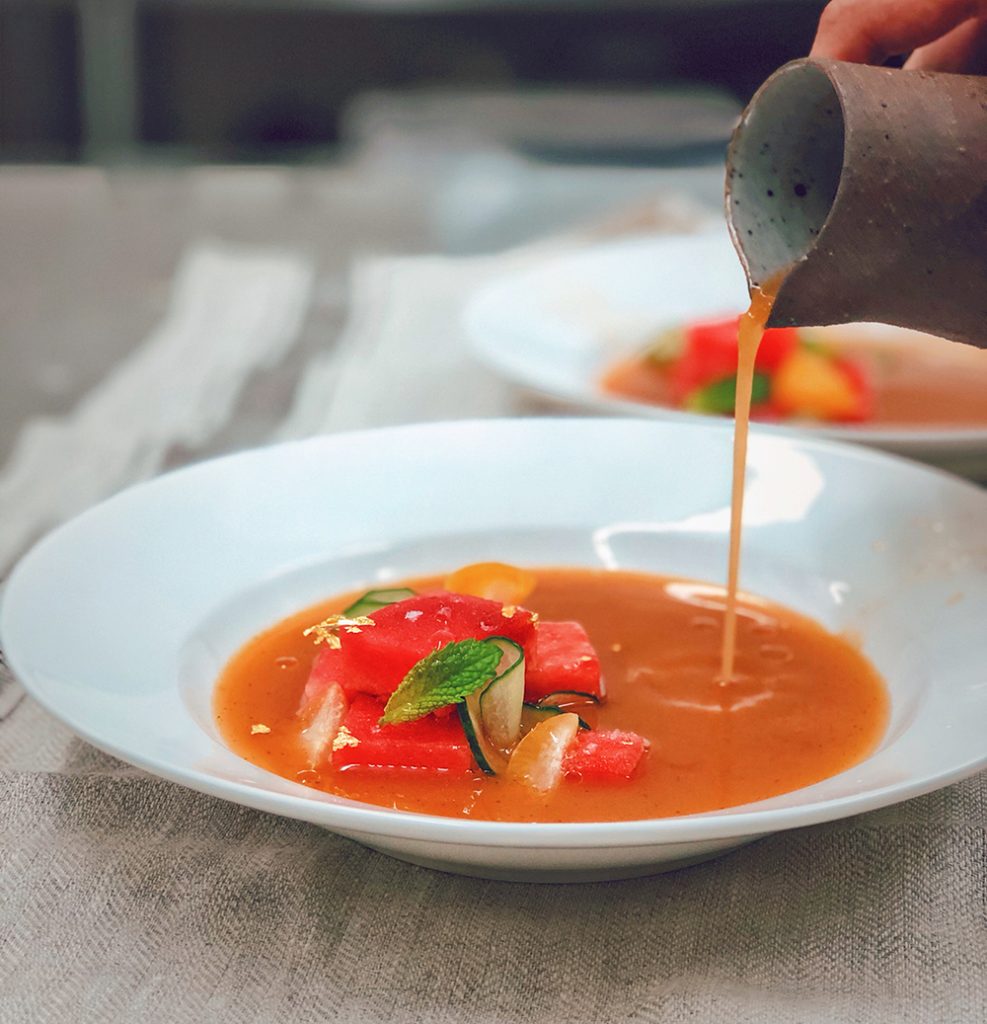 Try this innovative mash-up of melons and tomatoes, for a savoury healthy watermelon gazpacho recipe that's packed with nutritional goodness. There's literally no better time of the year to get into cold soups than the height of summer, right?
This recipe is courtesy of Soulistic, an online vegan tuck shop specialising in whole-food, plant-based creations. Follow Chef Tiffany Lau at @soulhookedonfood.
Ingredients
1/2 fresh watermelon
2 large tomatoes, cored and cut in half
1 small cucumber, peeled and seeded
1 medium red bell pepper, cored
1/2 shallot, peeled
2 cloves garlic, peeled
65g fresh mint leaves
3 tbsp extra virgin olive oil
2 tbsp sherry vinegar
2 tsp sea salt
1/2 tsp ground black pepper
1/8 tsp ground cumin
Instructions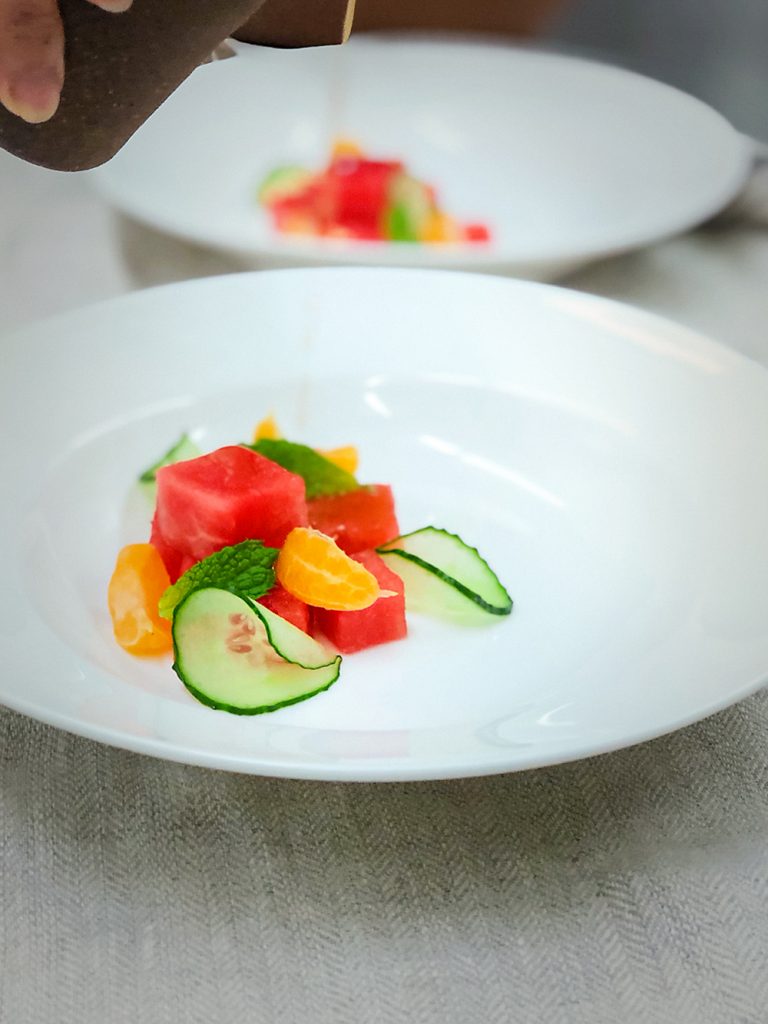 1. Add all the ingredients except for the olive oil and garnish into a blender. Blend to your preferred consistency.
2. Slowly stream in the oil and pulse.
3. Pour the mixture into a fine strainer with a jar below to collect the liquid. Cover with cling film, and place liquid in the fridge for at least 3-4 hours.
4. Fifteen minutes before serving, arrange small cubes of watermelon and cucumber in a bowl. Pour the chilled liquid into the bowl. Enjoy!
*Pro tip: Garnish the watermelon gazpacho with some fresh green kumquat if you're feeling adventurous!
Get more healthy recipe ideas from our Recipe section!