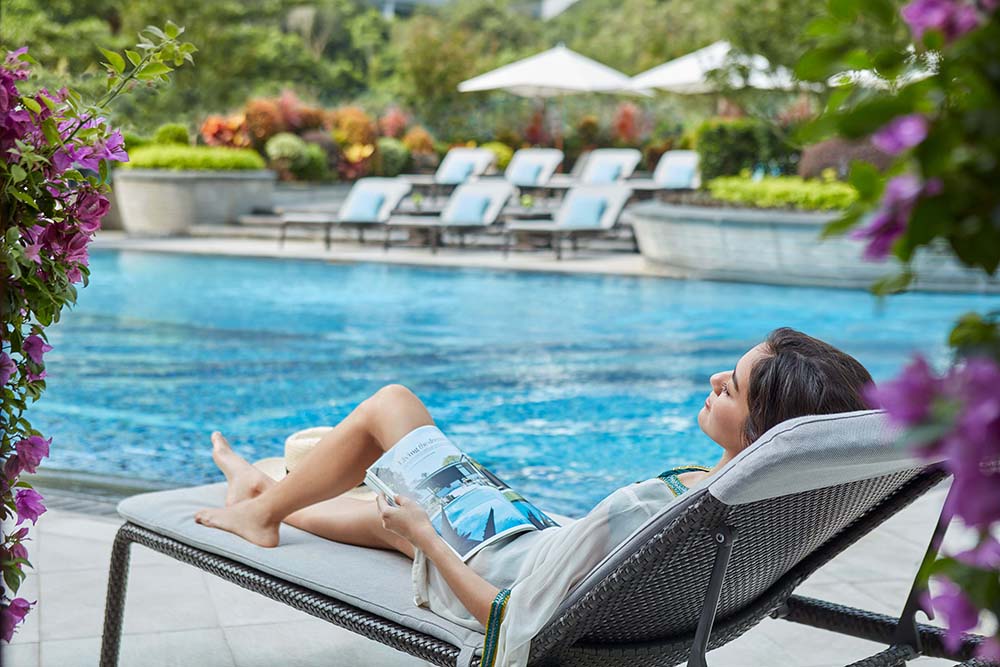 Here in Hong Kong, we're spoiled for choice when it comes to awesome hotels offering great summer staycation deals, but it can be hard to know which ones are really worth your time and money. We checked into the JW Marriott in Admiralty recently to try out their Wellness Staycation package.
Although we arranged a 1PM check-in, we arrived ahead of schedule and were prepared to pass some time waiting in the lobby. To our happy surprise, our room was all ready for us, and we were brought straight to our sizable suite, upgraded to a Premier Harbour View Room as part of the staycation package.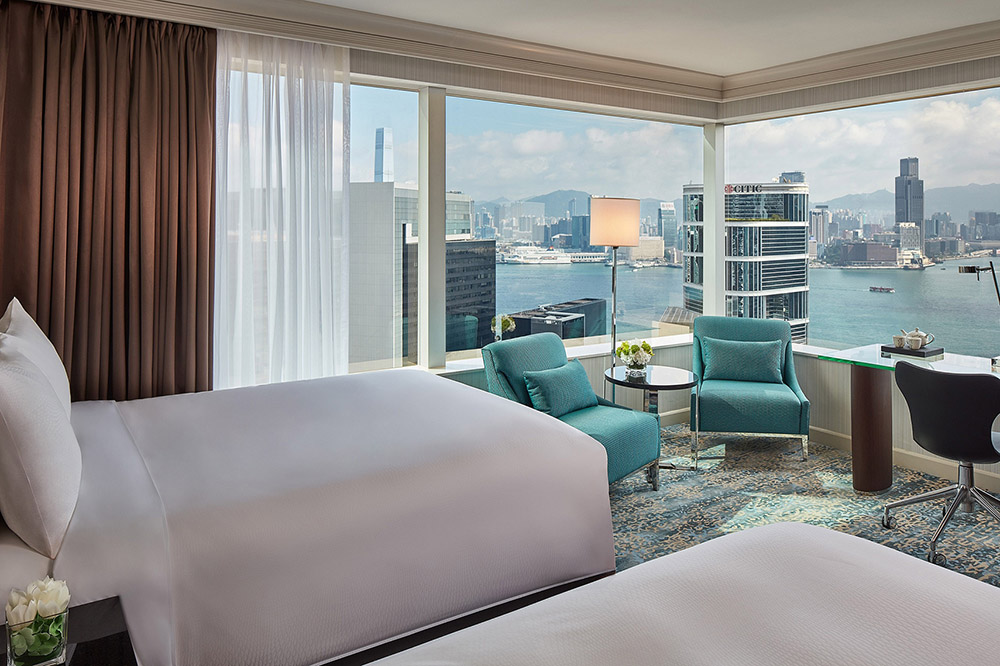 We enjoyed a welcome spread of champagne and fresh fruit, before throwing on our bathing suits and heading downstairs to make use of the pool on a hot summer's day. Poolside, we enjoyed a refreshing and much-needed cocktail with some oysters from Fish Bar, JW Marriott's al fresco seafood restaurant, located just next to the pool area.
Once the sun disappeared on us, it was time to hit up the Executive Lounge! This is one of the perks of JW Marriott's staycation deal, and guests enjoy access to the lounge which serves up a range of epicurean delights for breakfast, afternoon tea, and evening cocktails with hors d'oeuvres. We had a light snack of cheese, crackers and more champagne before heading back upstairs to shower and get ready for dinner.
The Wellness Staycation comes with a three-course dinner at Fish Bar, with a set menu designed with nutrition and health in mind. We immensely enjoyed our quinoa salad with grilled salmon in a honey yoghurt sauce, but for anyone not feeling the healthy three-course dinner, JW Marriott will provide guests with a $1,000 dining credit at any of its seven restaurants and bars.
After a fantastic night's sleep, we ordered a room service breakfast that was promptly dropped off directly in our suite. We opted for healthier fare, like avocado toast and a smoothie, but there are loads of options for anyone with a more carnivorous appetite. Or head down to the JW Cafe for the breakfast buffet, which has a much larger selection than the room service menu (the sacrifices we make for being too lazy to leave the room…). Guests can choose either the buffet or room service for their breakfast option, at no extra cost.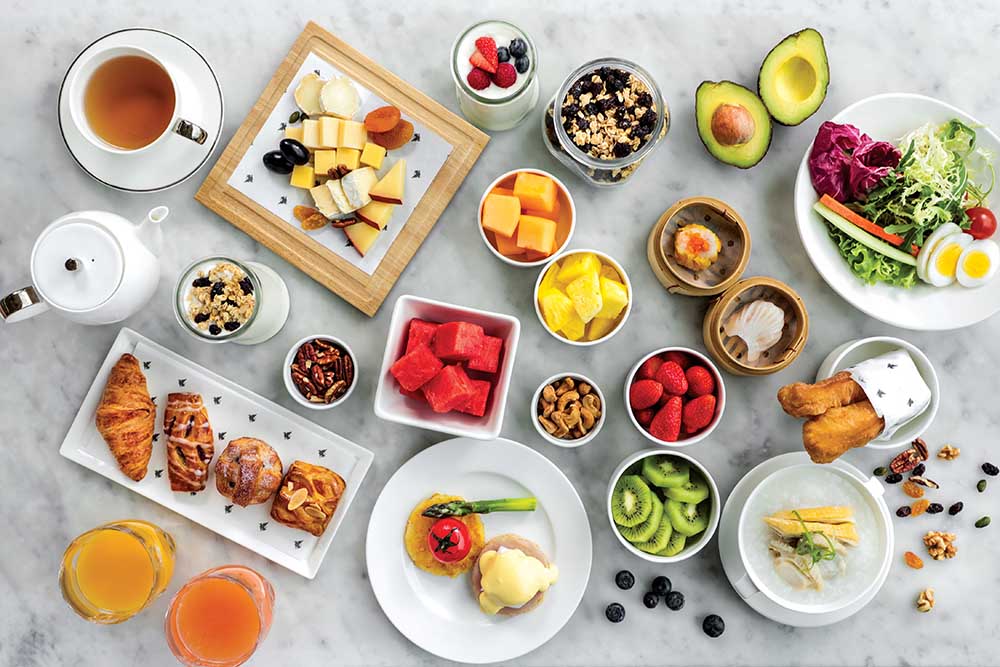 We enjoyed a late check-out, which gave us ample time to unwind some more at the pool, as well a quick run in at the hotel gym before it was time to go. The entire experience was flawless, with every detail thought out (like all-natural luxury toiletries and an in-suite pillow menu). We left feeling relaxed and refreshed, and thanks to the central location, it was just a short trip until we were back home.
The verdict? We're big fans of this super-convenient and perks-filled staycation package, definitely one to try if you need an easy escape this summer. Starts from $2,300 per night.
Enter our July giveaways for a chance to win a staycation for two at JW Marriott!