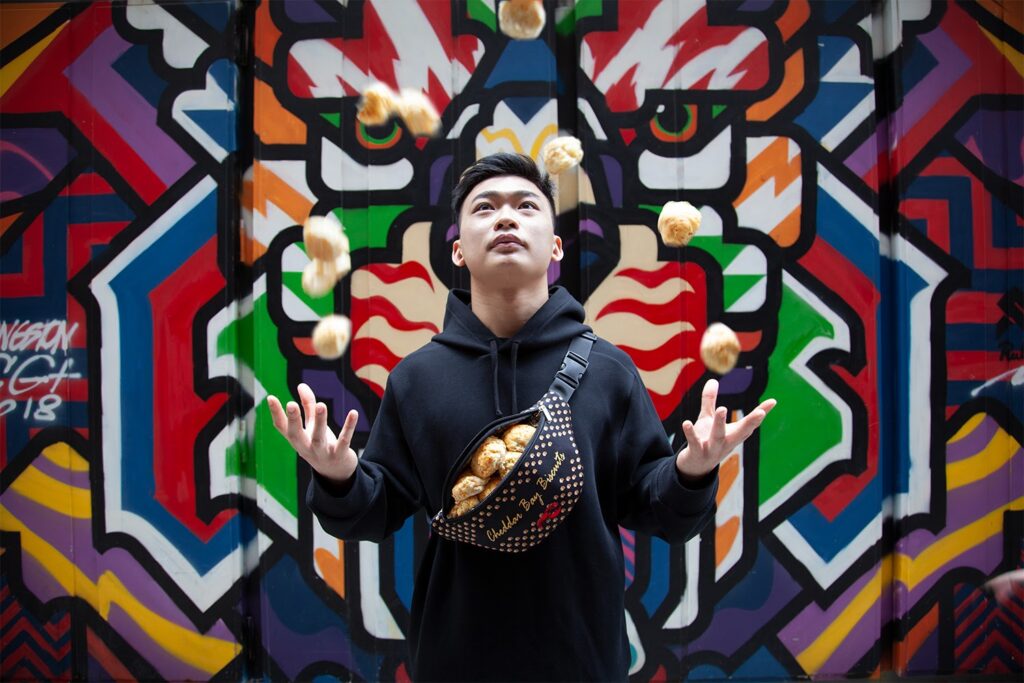 Looking for a new way to support Hong Kong's restaurants? As much as we love plexi-glass flanked lunches or take away dinners, sometimes we just wanna go that extra mile and invest in a more lasting token of our appreciation for local F&B heroes. This list of Hong Kong restaurant merch is the perfect way to show some love and get some pretty cool swag for yourself – and not a tote bag in sight!
Healthy Chicken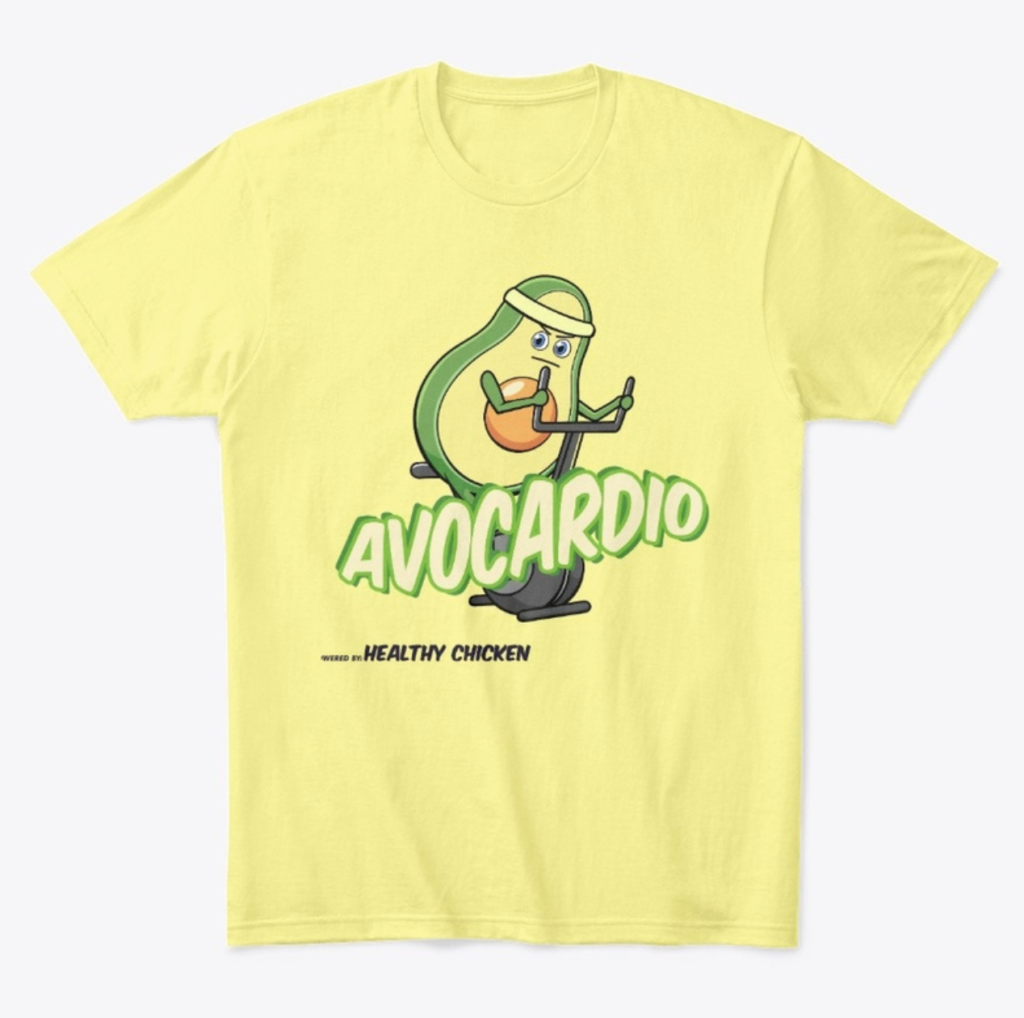 Bet you didn't know that this stalwart of Hong Kong's healthy dining scene had a whole line of merch, featuring anthropomorphic foods living their fittest life. Our personal fave are the punny T-shirts – no one pulls off slightly forced word play like an avocado.
US19.99 from healthy-chicken.creator-spring.com
Red Lobster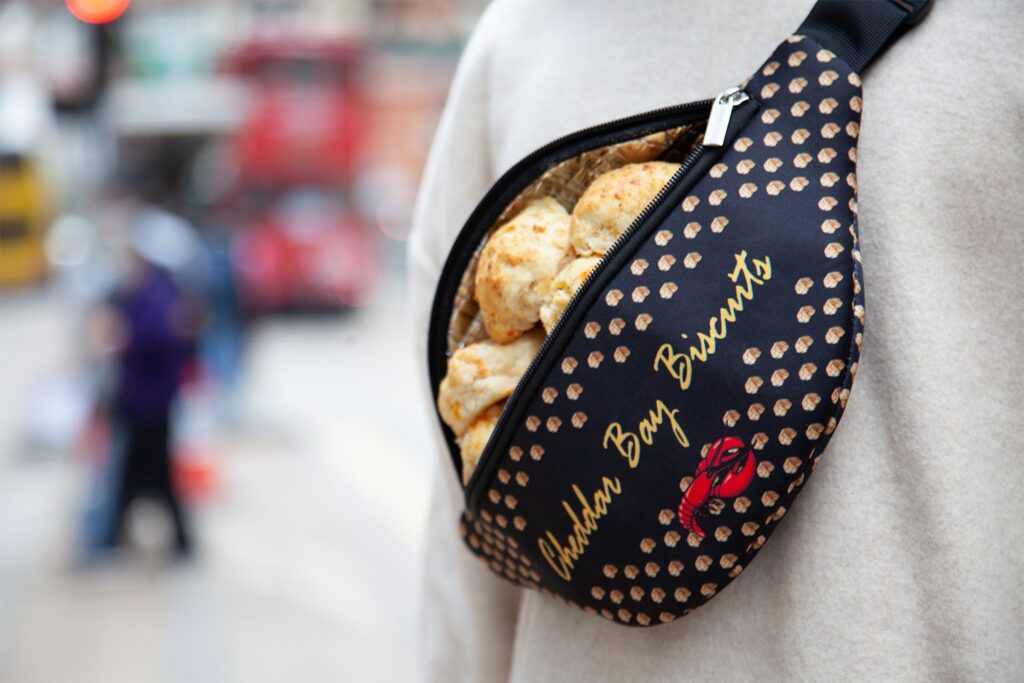 CHEDDAR. BAY. BISCUITS. If you know, you know. Red Lobster's legendary bread starters just got their own fashion accessory, with this very handy bum bag (or fanny pack, since it's an American chain and all). The bag is actually insulated, so it's perfect for transporting "up to six biscuits" if that's what you're into…but it's probably just as suitable for a few cans of cold beer or soda water.
$148, available in-store at Red Lobster, 8 Cleveland St., Causeway Bay, chope.co/hong-kong-restaurants/restaurant/red-lobster-hong-kong
La Cabane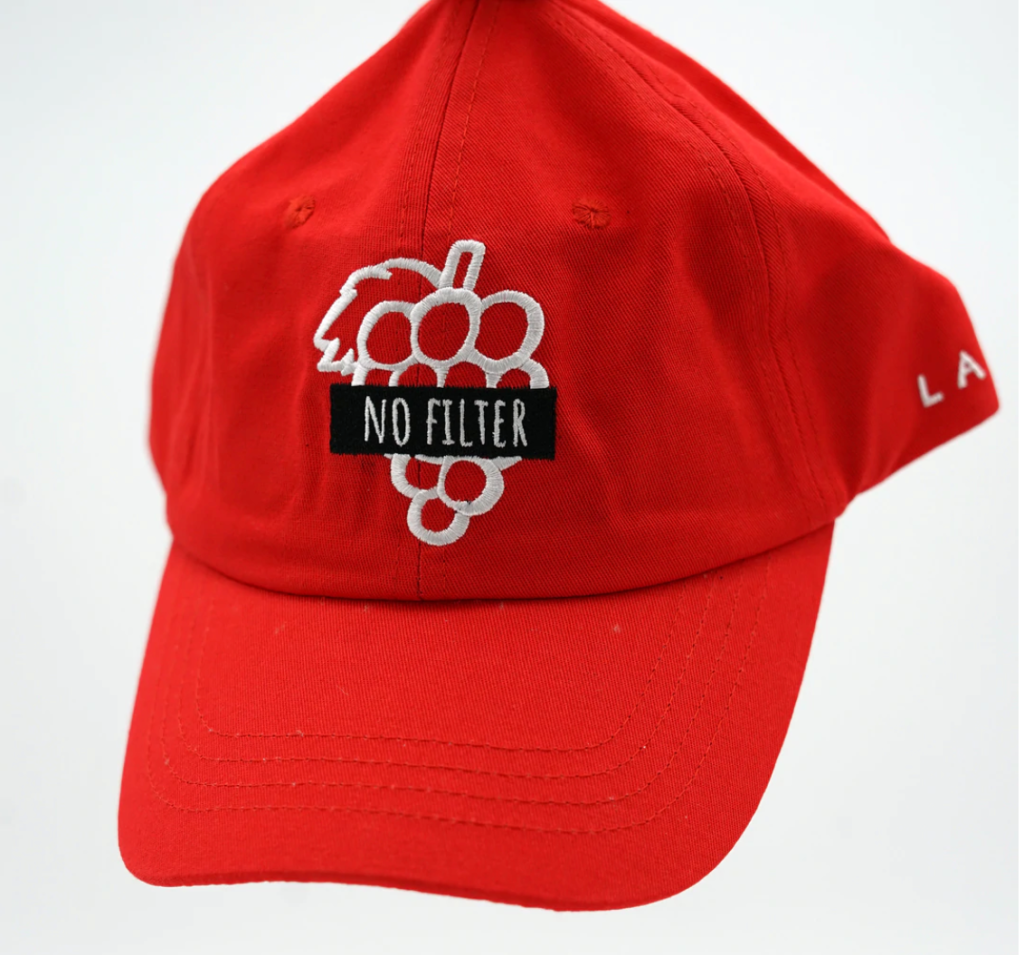 This natural wine bar doesn't just deliver the goods when it comes to a good biodynamic pour. They also have a selection of tasteful accessories, like underground wine guides and zines, and cooler bags. This firetruck red baseball cap is too cute, and perfect for summer beach jaunts and junk trips.
$70 from lacabane.hk/collections/wine-accessories
CENSU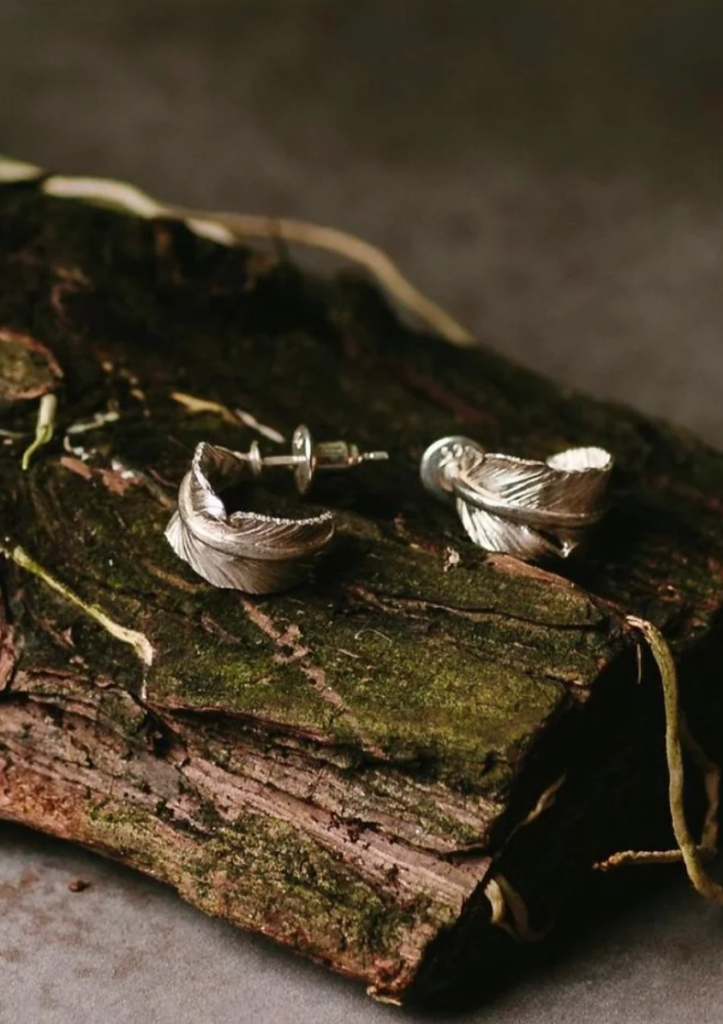 Contemporary Japanese restaurant CENSU offers a rotating display case of collaborative merchandise, from incense and T-shirts to handmade ceramics by Waka Artisans. We're especially into these feather-inspired silver hoops, made with sterling silver.
$500 available in-store at CENSU, 28-30 Gough St., Central, censu.net/merch
CRUST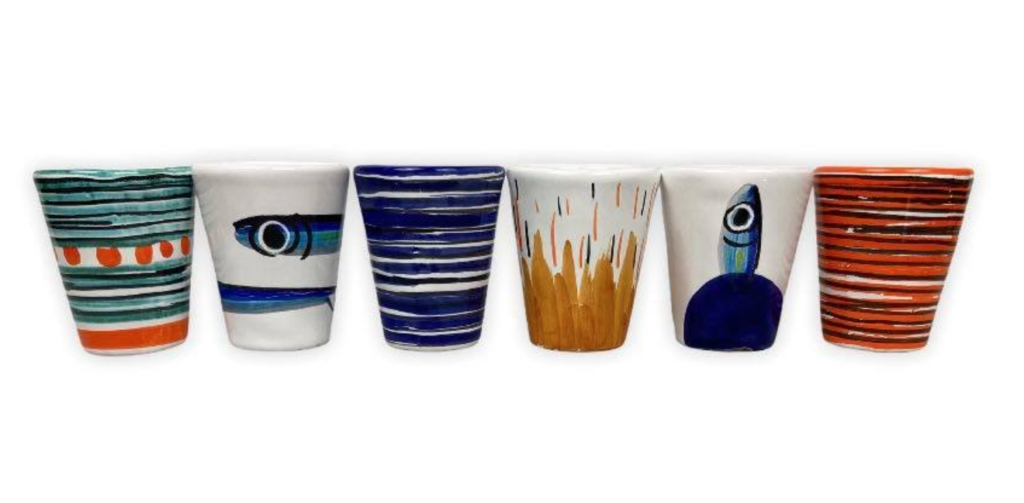 We've raved about the food at this southern Italian restaurant before, but didn't even clock the amazing ceramics they have on offer! We are obsessed with the quirky anchovy print adorning their line of plates, bowls, serveware and wall art. The shot glass set is way too cool for school (because fish…get it?).
$350 from crustitalian.com.hk/our-ceramic
Chickpea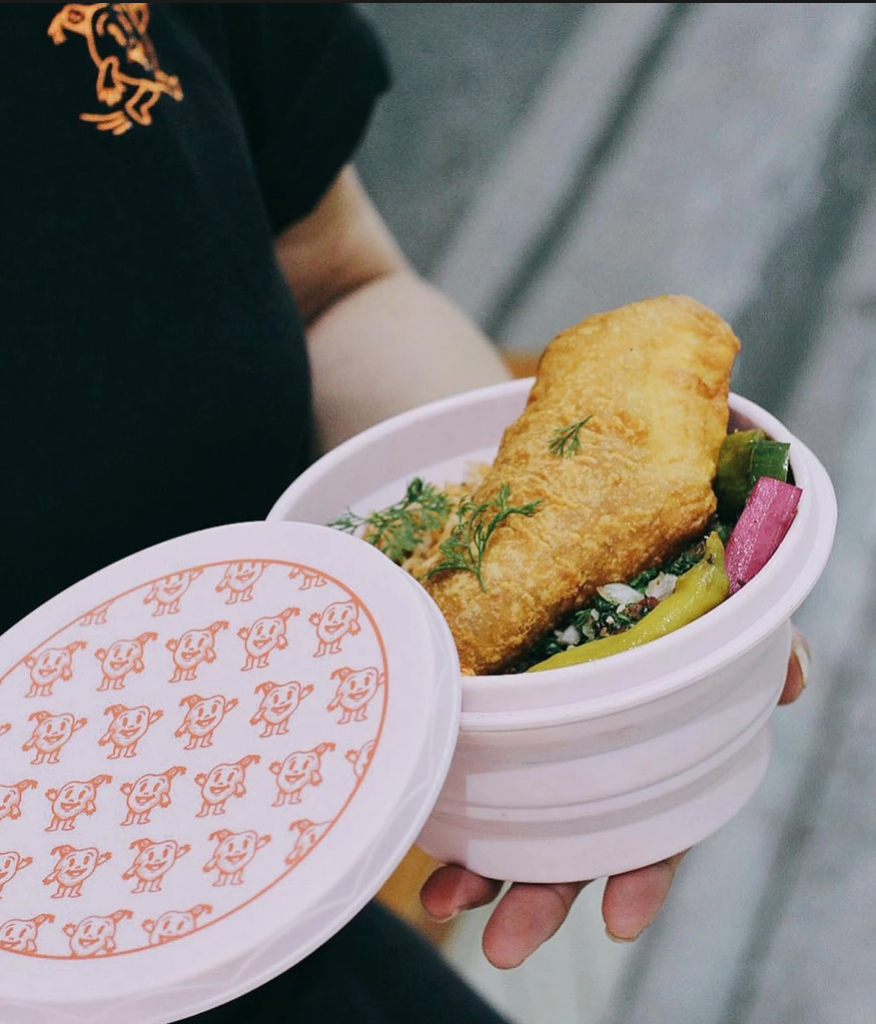 This award-winning Mediterranean takeaway spot is also serious about its environmental impact. They have a line of eco-merch, including branded collapsible containers that you can reuse for your next falafel bowl. For every order you make with the reusable bowl, you get a stamp that you can put towards a free treat or meal!
$88 from chickpea.hk/merch
Chilli Fagara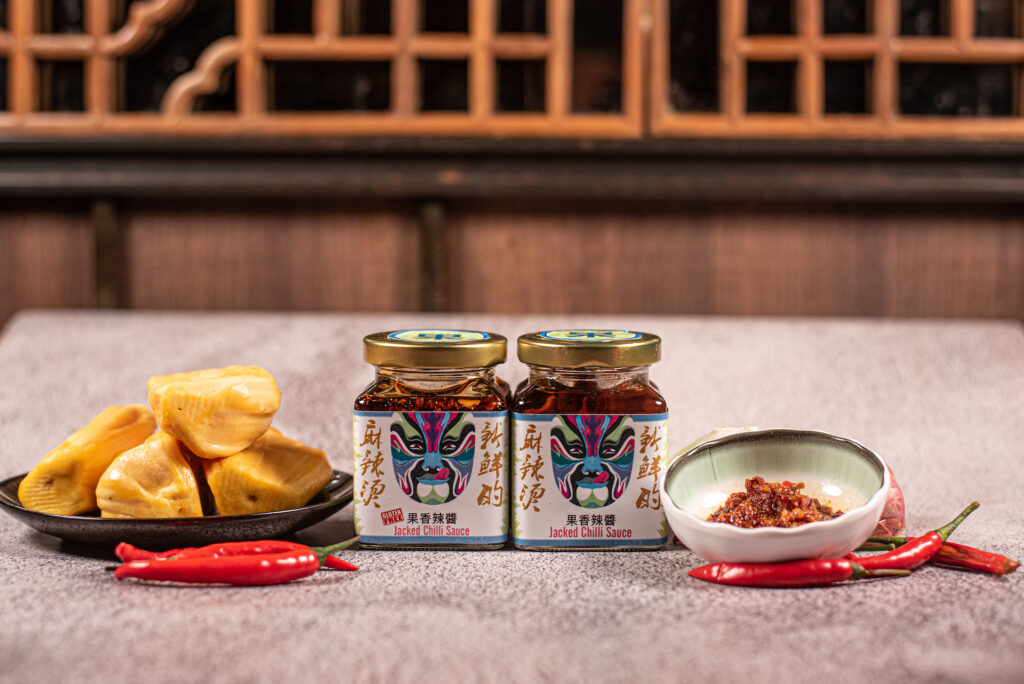 Turn up the heat in your kitchen with Chilli Fagara's line of artisanal sauce, made with fresh ingredients that capture that authentic Sichuan flavour. Their Jacked Chilli Sauce uses jackfruit for a naturally meat-free texture, and they do a gluten-free option for anyone with diet sensitivities.
$178 from chillifagara.com/shop
Holy Eats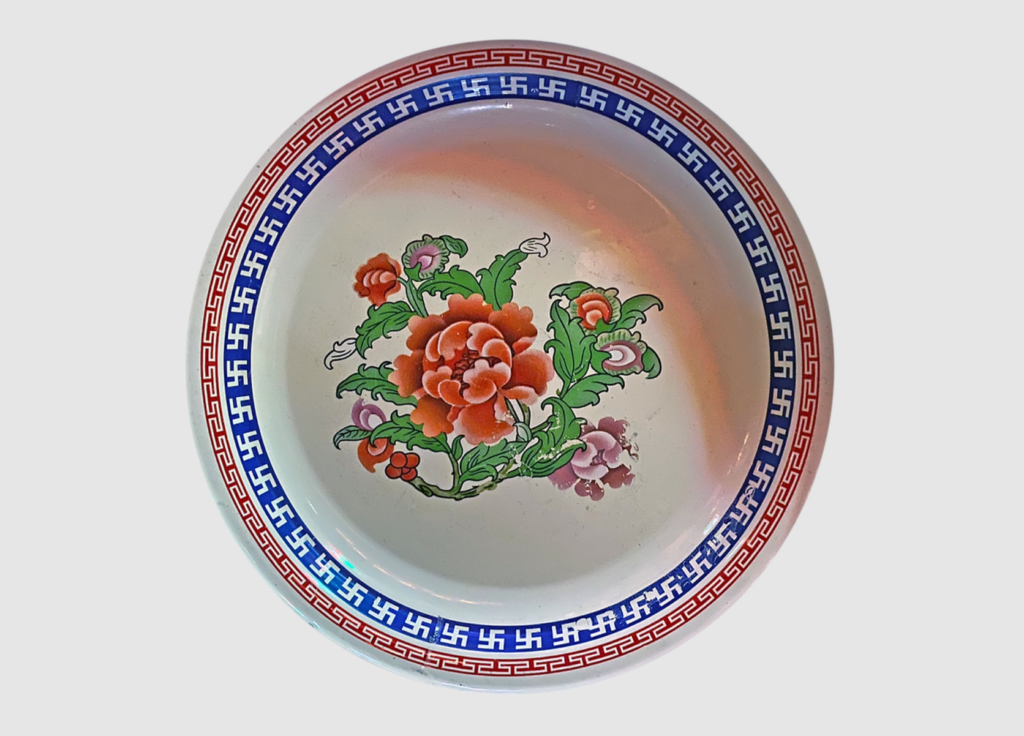 Hong Kong's scenesters flock to this hip-hop bar on Elgin Street, and for good reason. Their bar merch is just as effortlessly cool as the vibe, and we recommend picking up a T-shirt or one of the charity-shop-chic plates on offer at this hip watering hole.
$150 from holyeatshk.com/product-page
More on Liv: Local Hong Kong Food & Drink Brands That Need Your Support