Veganism is on the rise in Hong Kong, but that doesn't mean it's easy to find delicious vegan options when you eat out. Here are some of the restaurants we love that are embracing plant-based cuisine on their menus, with meat- and dairy-free options for all sorts of diners.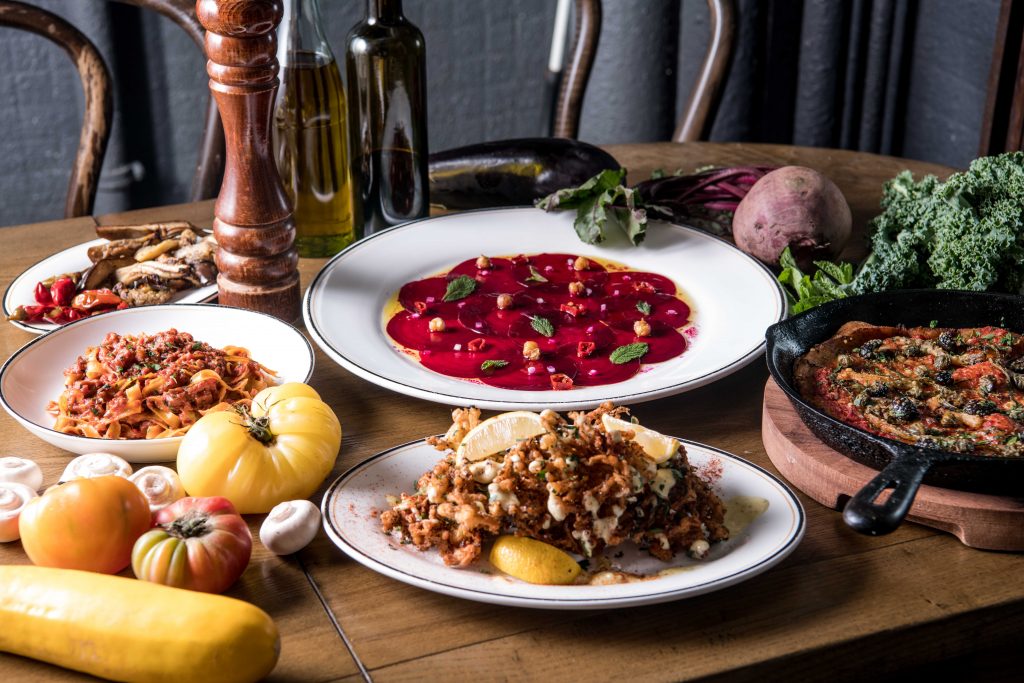 BEEF & LIBERTY
Beef & Liberty stepped up its game big-time a couple of years ago, when it introduced its Leaves & Liberty menu catering to vegetarians. Now they've gone the extra step to make room for vegans, with a couple of Impossible meat-based dishes like a chorizo burger loaded with vegan cheese and sour cream. 3/F California Tower, 30-32 D'Aguilar St., Central, 2450-5778, beef-liberty.com.
CAFE GRAY DELUXE
The Upper House's Cafe Gray Deluxe restaurant offers a "Revitalising"
set menu aimed squarely at the health-conscious professional set. The entire menu is vegan, gluten-free and changes every couple of weeks, meaning that it caters to pretty much all dietary restrictions, and will have regular clients coming back for more. The ingredients are super-fresh, seasonal and locally sourced where possible, and you'll leave feeling energised and ready to tackle the afternoon's meetings. 49/F, The Upper House, Pacific Place, 88 Queensway, Admiralty, 3968-1106, upperhouse.com.
CARDAMON STREET
Newly opened on Elgin Street, this fusion eatery pairs classic Indian flavours into Western incarnations like tacos and sliders, as well as more traditional fare like curries and biryanis. The sister project of Wan Chai-based Masala Train, which prides itself on healthier, well-balanced Indian meals, Cardamon Street has a small but well-executed offering of vegan options, including spiced potato sliders and a generous mezze platter. G/F, 38 Elgin St., Central, 2780-8484, facebook.com/cardamonstreet.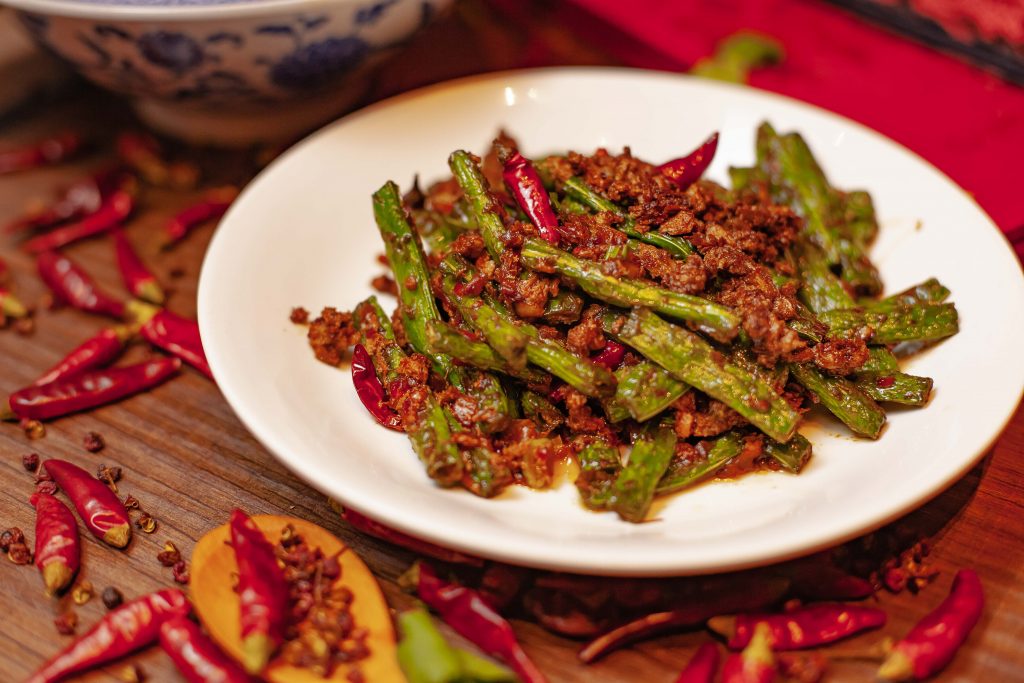 CHILLI FIGARA
Already popular for offering vegetarian options for Sichaunese favourites, like mapo doufu, this fiery southern Chinese restaurant on Old Bailey is now serving up a range vegan plates to its málà loving masses. Chili dumplings with Omnipork, crunchy green beans, mountain yams served buried in a bowl of Sichaun peppers – the dishes are delicious, and totally dairy- and meat-free. 7 Old Bailey St., Central, 2796-6866, chillifagara.com.
EMPORIO ANTICO
From portobello bourguignon to tofu shakshuka, this Wan Chai restaurant veers away from mock meats on an innovative vegan menu that puts whole foods front and centre. On the finer end of the dining scale, expect haute cuisine with plenty of dishes on the menu tailored specifically for plant-based eaters. Also serves a vegan brunch every weekend. 18/F, 239 Hennessy Rd., Wan Chai, 2387-7168, emporioantico.com.
PIZZA EXPRESS
Good old Pizza Express. It joined the green club earlier this year when it introduced its own Green Monday menu with a vegan selection of appies, pasta and – naturally – pizzas! Available at Sai Ying Pun, Wan Chai, TST, Wong Chuk Hang and Yuen Long locations. pizzaexpress.com.hk.
POSTO PUBBLICO
Venturing away from meat- and dairy-heavy pasta dishes, this Italian eatery recently launched its own vegan menu for your comfort food fix. Starters include a beetroot carpaccio or Impossible meatballs, with mains serving up healthy portions of plant-based pastas like homemade orecchiette in a broccoli rabe pesto. With plenty of vegetarian and meat options on offer as well, there's something for everyone to carb out on here. 28 Elgin St., Central, 2577-7160, postopubblico.com.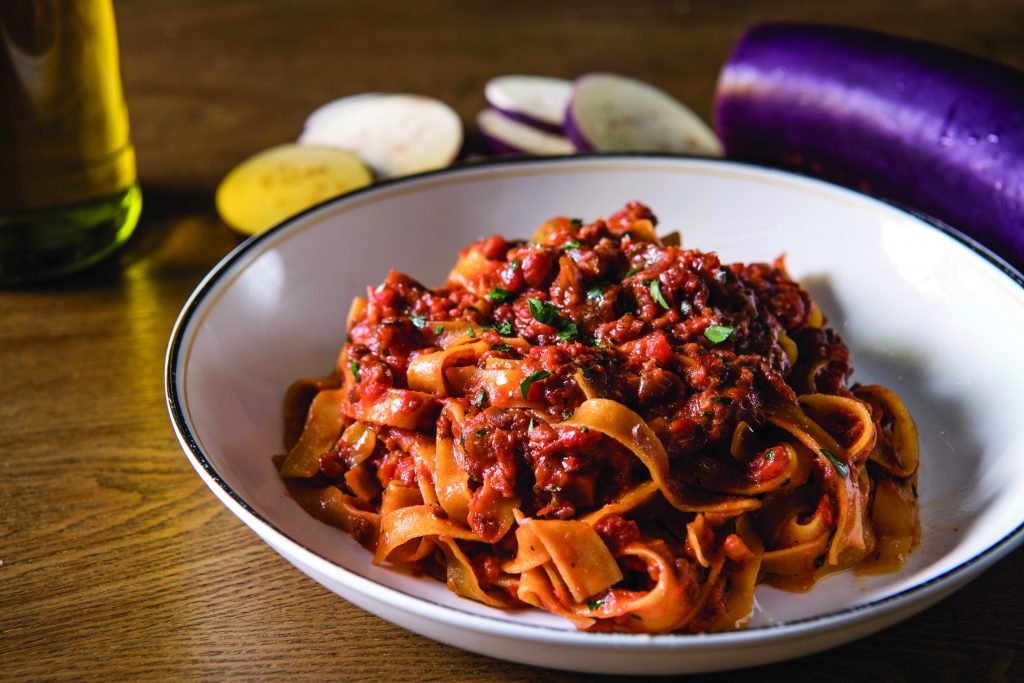 TAI TAI PIES
This popular pie-maker reached for meat-free alternatives, like Omnipork and Beyond Meat, to make vegan versions of classics like sausage rolls and Aussie mince pies. For anyone with a sweet tooth there's also the Apple Crumble Bite, made without any butter or eggs. Available at Great Food Hall in Pacific Place or online. Basement, 2 Pacific Place, Queensway, Admiralty, 2918-9986, shops.taitaipiepies.com.
TUCKSHOP BY SOCIAL CLUB
This bright and airy cafe on Connaught Road has vegan-friendly options like a vegan rice bowl and scrambled tofu on its weekday menu. But stop by on the weekends and you can treat yourself to some decadent dairy-free desserts from vegan baker Bake to Basics. Shop 4-7, 158A Connaught Rd., Sai Ying Pun, 5936-3588, socialclub.hk.
VEDA
One of our favourites arrivals of the past year has been vegetarian/vegan restaurant VEDA. Vegans of HK will find plenty to gush about here, like the baked aloo gobi or miso soy ramen. They've also conveniently just rolled out a tiffin lunch set, a pared-down sampling of several items, so you can try out more of the menu on your lunch break. 2 Arbuthnot Rd., Central, 3755-3067, ovolohotels.com.hk/ovolocentral/veda/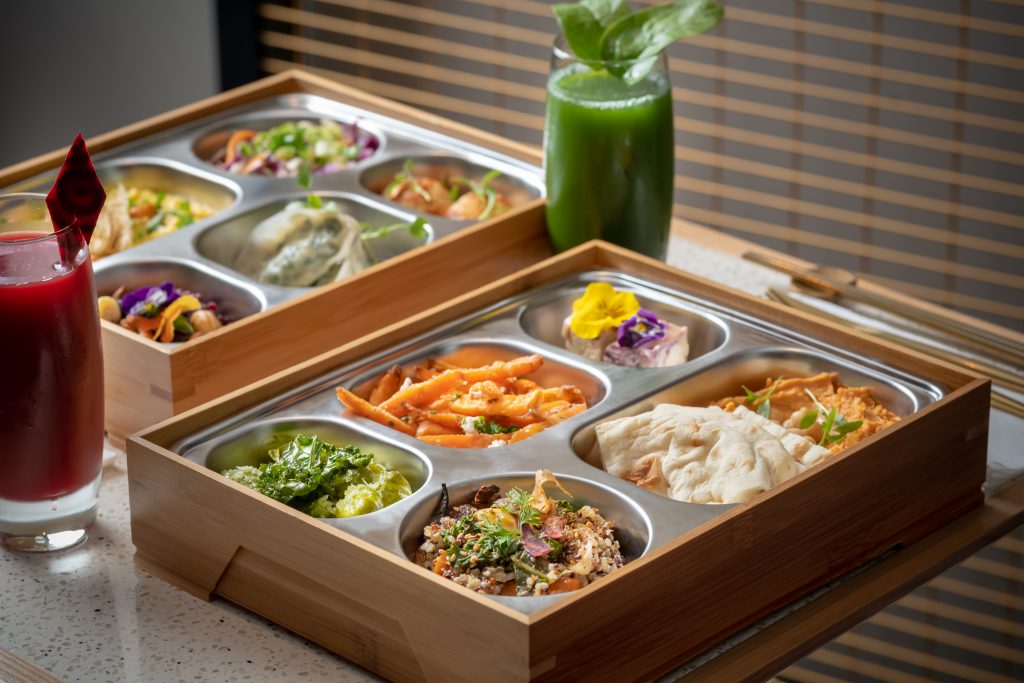 THE WATERFRONT
This waterside restaurant has been the saving grace of Lamma's herbivores, after the Bookworm Cafe began opening its kitchen only sporadically. A well-executed and totally vegan Sri Lankan menu section offers up delicious South Asian cuisine like a spicy cucumber salad or creamy pumpkin curry. Just slightly off the main drag of Yung Shue Wan, you'll need to keep an eye out for the blackboard sign to find it. G/F, 58 Main Street, Yung Shue Wan, Lamma, 2982-1168, facebook.com/thewaterfront.hk/.