Got an injury that ice and rest just can't seem to shake? Check out this list of Hong Kong's best sports rehabilitation clinics, from physiotherapists, osteopaths, massage therapists, stretch specialists and more!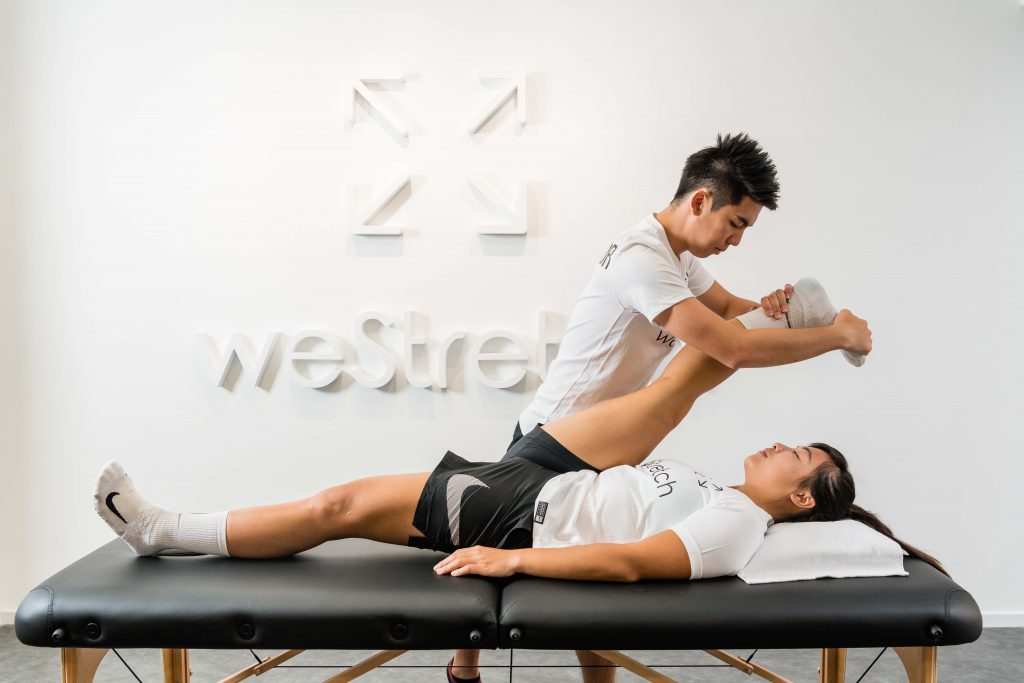 BYRNE, HICKMAN & PARTNERS
One of Hong Kong's longest established physiotherapy practices. Offers treatment for sports injuries, post-operative rehabilitation and clinical Pilates, and can also help to treat chronic and posture-related pain. Room 201, Dina House, Ruttonjee Centre, 11 Duddell St., Central, 2526-7533. Also has clinics in TST, Repulse Bay, Yuen Long and Sha Tin. byrne-hickman.com.
JOINT DYNAMICS
With locations in Central and Quarry Bay, this premium rehabilitation clinic offers a wide range of intelligent movement services from physiotherapy and osteopathy through to massage and sports therapy. The international team of consultants and practitioners includes a clinical physiotherapist with specialist training in pre- and post-natal care. 5/F, Asia Standard Tower, 59-65 Queen's Road Central;
12/F, Dorset House, 979 King's Rd., Quarry Bay, 2762-0528, jointdynamics.com.hk.
MOMENTUM
A modern clinic with the motto "prevention is better than a cure." The small team of highly qualified physiotherapists take a holistic approach to client health that includes physical, mental and nutritional wellbeing. Sessions are tailored to the client's needs and can include traditional forms of physical therapy, Chinese-style needling and accupressure, and even yoga. In between visits, clients are kept on track and in contact with a practitioner via the clinic's app. 8/F, 68-70 Wellington St., Central, 9339-3202, lifeinmomentum.com.
MOTION DYNAMICS
Longtime movement therapist Chris Watt combines postural analysis, stretching, realignment, education and body awareness to help his clients move optimally and painlessly with long-term improvement to their postural health.
27/F, Skyway Centre, 23 Queen's Road W, Sheung Wan, 2882-3397,
motiondynamics.hk
.
PHYSIOMOTION
A physiotherapy clinic and Pilates core stability exercise studio located in Central offering treatment of sports injuries, spinal pain, pre-and post-pregnancy care, acupuncture, ergonomic and running assessments. Clinically trained staff use scientifically sound techniques and equipment, such as ultrasound imaging, to view core stability muscles and treat pain or movement issues in the body. Treatments range from manual therapy, soft tissue release techniques, postural screening, exercise prescription, fitness training and ergonomic assessments. 4/F, Kailey Tower, 16 Stanley St., Central, 2525-8168, physiomotion.com.hk.
POSTURE PLUS
A Central physiotherapy and rehabilitation specialist with a large team of experienced clinical staff. Aside from sports and injury physiotherapy, other services include functional Pilates, acupuncture, sports massage, ergonomic assessments and on-field sports care.
9/F, 10 Pottinger St., Central, 2167-8801, posture-plus.com.
STRETCH ASIA
Stretch Asia supports functional flexibility and posture correction through active assisted isolated techniques. All initial 90-minute consultations include analysis of the client's posture and range of motion before moving onto a personalised stretching sequence designed to prevent or alleviate pain and injuries. 4/F Winsome House, 73 Wyndham St., Central, 2167-8686, stretchasia.com.
WESTRETCH
Specialising in the art of stretch therapy, WeStretch makes it easy to pop in for some light relief during lunch, with 15-minute express sessions targeting just one part of the body. For an all-over dynamic stretch, the clinic's signature 50-minute session works through the front and back of the body, as well as the limbs, to ease tightness, release localised tension and increase range of motion in the body. Wong Chung Ming Commercial House, 13/F, 16 Wyndham St., 2328-7000, we-stretch.com.