Looking for a spin class in Hong Kong? These fitness studios offer amazing stationery bike classes suited to a variety of skill levels. Kick start your fitness, build stamina and improve your cardio with an intense spin class in Hong Kong now!
Project S Fitness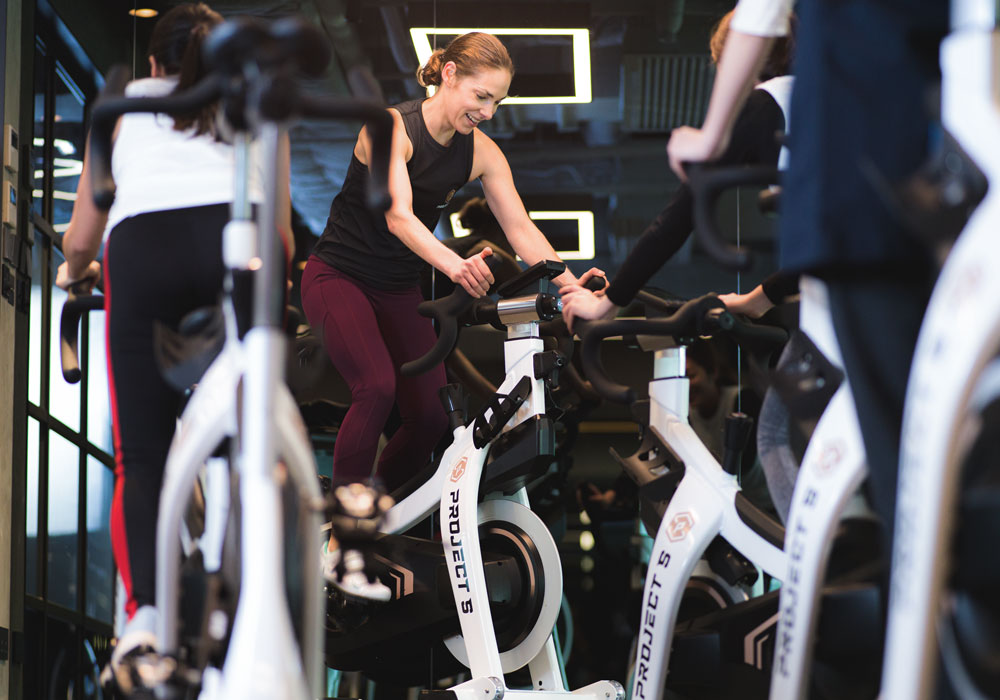 Opened just last year, Project S is a luxe boutique gym located in the heart of Sheung Wan. With classes running between 30 and 50 minutes, their focus is on offering short but intense classes that give you plenty of bang for your buck. Their bike studio offers Les Mills RPM and Sprint classes, as well as their signature "Project Strong" class that combines intense bike session with off-bike HIIT protocols. For first-timers, they offer three classes for just $380, to give you a taste of their programmes.
XYZ By the Art of XYZ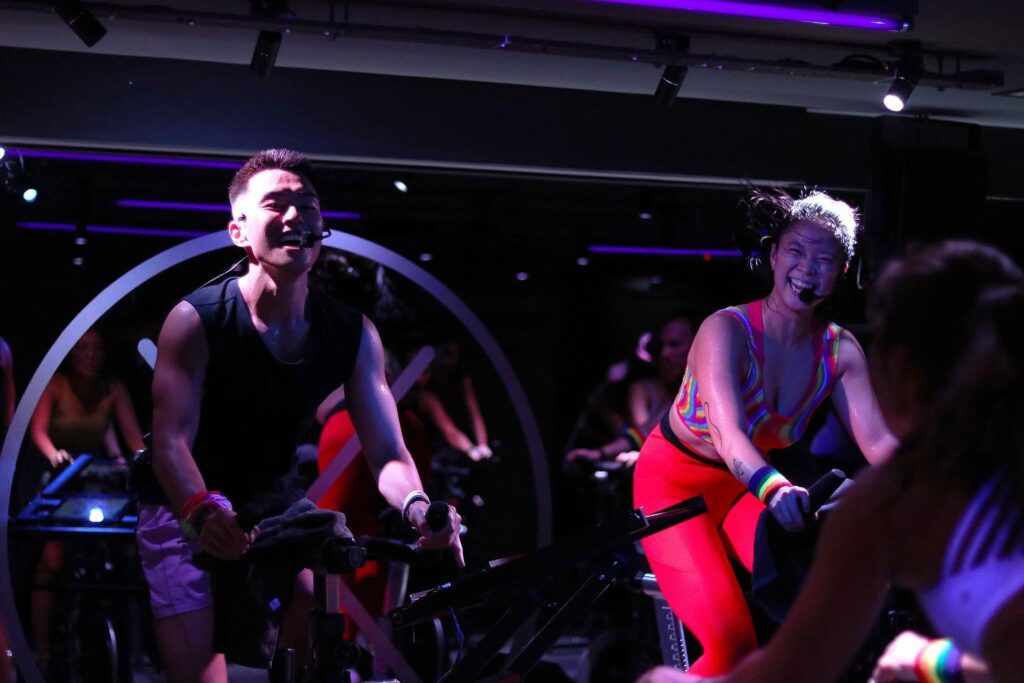 This long-standing fitness bike studio has recently relocated to a brand new space, offering a huge range of mindfulness, yoga and sound meditation classes in addition to their signature spin class offering that made it famous. Their indoor bike classes take place in the "cave" which provides a an intense, multi-sensory experience. There are three classes on offer: Born to Move, which focuses on cardio; Grow Young, a high resistance ride designed to boost your stamina; and the 65-minute Warrior class for a longer cycle. A three-class trial pass for new customers is $500, after that it's pay as you go: one class is $350; a package of 10 classes is $3,000, and 20 classes is $5,500. A 50-class package is valid for a year and costs $13,000.
Velocity Aquabike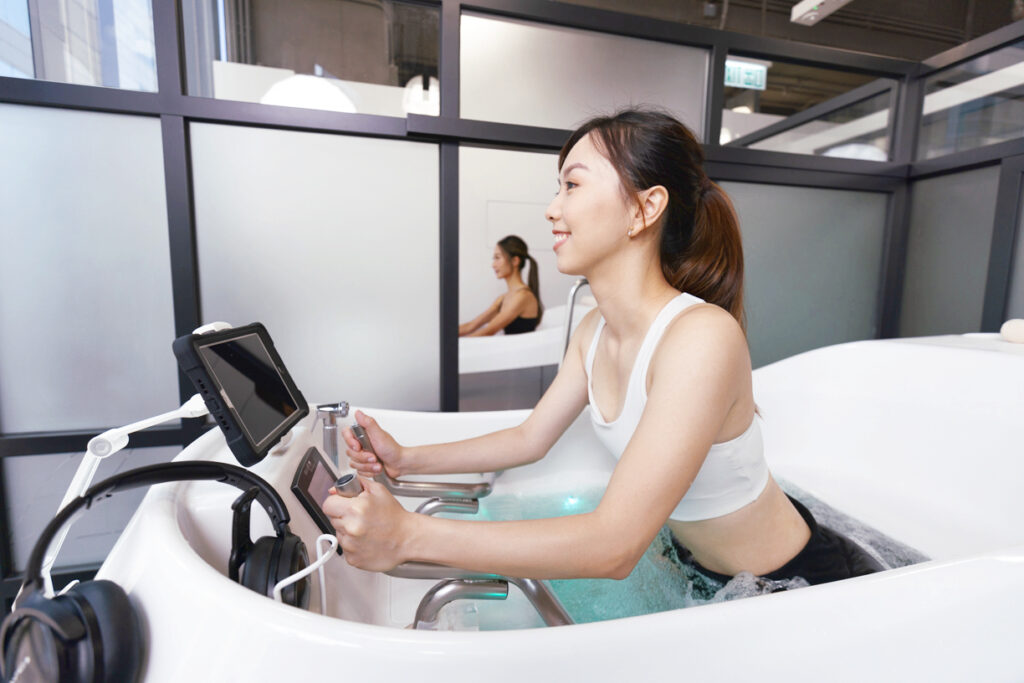 Here's something a little different! Hailing from France, Velocity Aquabike has its customers pedalling their stationery bikes while submerged in a jacuzzi. According to the founders, this is an effective and efficient way to burn fat, slim and tone your lower half while the water jets reduce cellulite and water retention. The studio also has a Japanese-style infrared sauna. Try a 45-minute session for $280 and get a complimentary Malin + Goetz skincare sample set too. Please note that Velocity is a women-only gym.
RE/NATION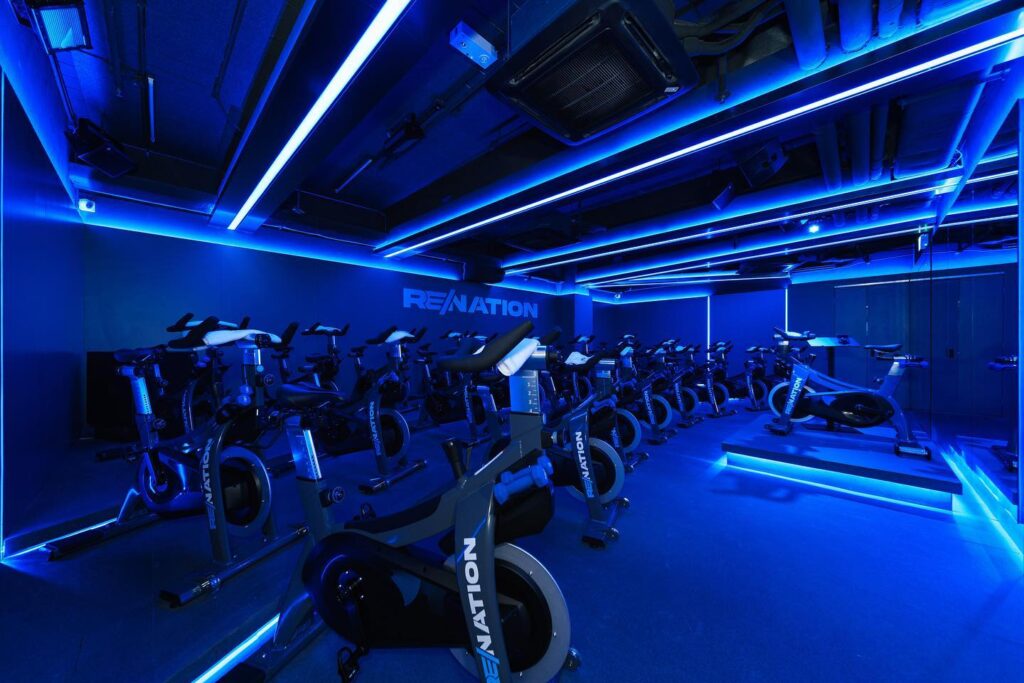 A relatively new group fitness gym, RE/NATION offers RECYCLE, an immersive indoor spin class set to dramatic sound and lighting for an exhilarating workout. It offers five classes per day and three on Sunday. Come for the spin, stay for the healthy juice bar, which offers delicious post-gym pick-me-ups in the form of smoothies and healthy snacks. In addition to indoor exercise bikes, it offers RECONDITION, a strength and conditioning class, as well as physio and sport massage services.
Read more: we review the strength and conditioning class at RE/NATION
Pherform
A women's boutique strength and conditioning gym, Pherform has been in the business for a long time, and prides itself on its supportive community of women and results-driven fitness programmes. Its 45-minute indoor fitness bike programme, SPINHER, is an indoor spin workout that changes in intensity as the class progresses, the focus being on building endurance through resistance-based interval training.