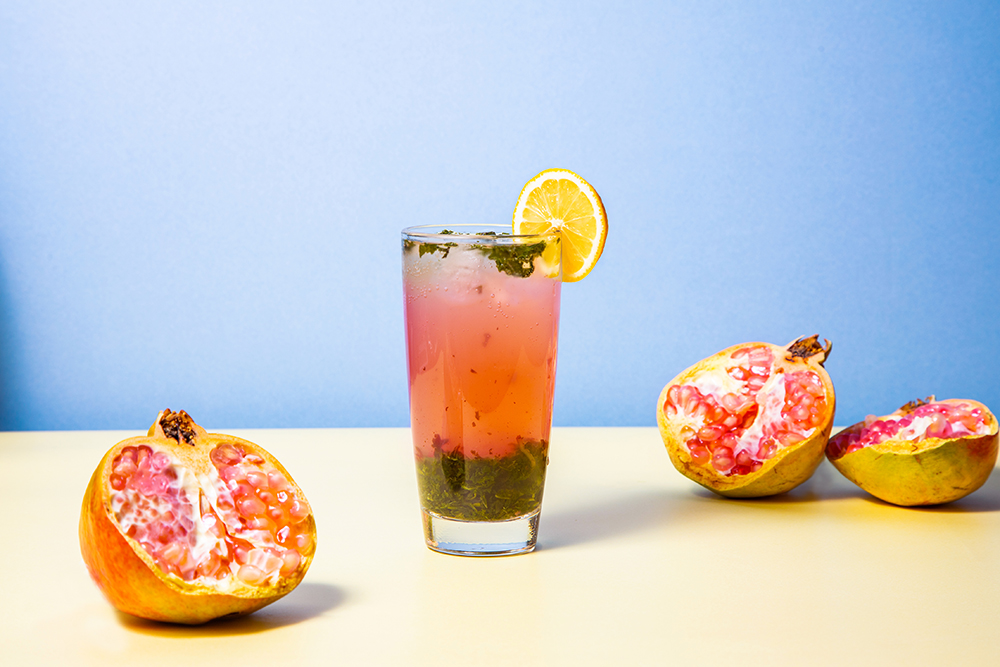 Who doesn't love a little rosé all day? Keep your hydration levels in check with this super-replenishing mocktail, which uses naturally pink coconut water from Natnat Life for a super Instagrammable bevvie. Serves 2.
Find more healthy recipes at our Recipe Section!
Ingredients
1/4 cup fresh mint leaves, plus extra for garnish
1/4 cup pomegranate juice
1/4 cup Natnat pink coconut water
1 lime, juiced
sparkling water
Directions
1. Muddle mint with lime juice in a sturdy bowl, and add to each glass.
2. Add chilled pomegranate juice.
3. Add pink coconut water then finish with sparkling water.
4. Garnish with reserve mint leaves.
5. Enjoy right away!
Pro tip: Freeze 1⁄2 cup of coconut water in an ice cube tray for flavoured ice cubes. Keeps your drink cold and coconutty!