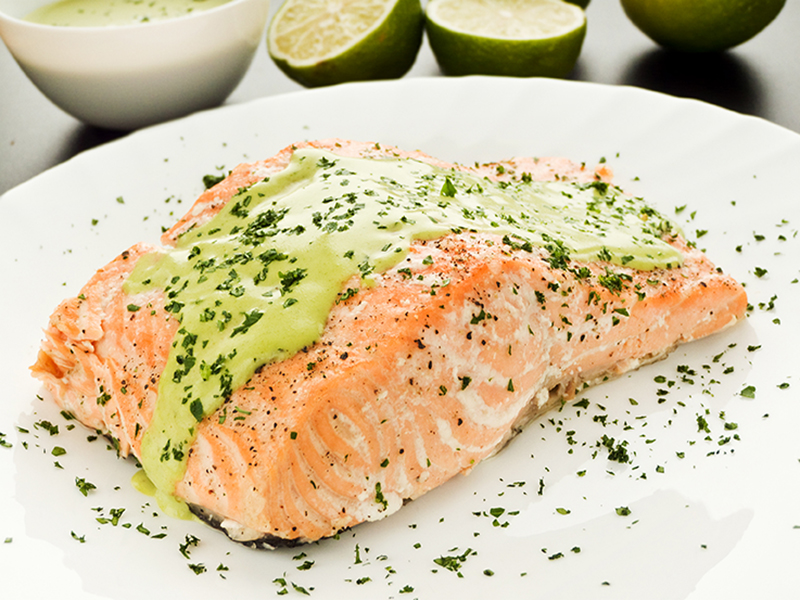 This blend of zesty citrus and fiery wasabi puts some extra kick in your next salmon dinner. Pair with a salad and glass of white for sheer perfection. By South Stream Market
INGREDIENTS
250g x 2 salmon fillets, skin on
salt & pepper
1 tsp lemon juice
1 tsp olive oil
3⁄4 cup Kewpie mayonnaise
1 tbsp wasabi paste
1 tsp sesame oil
1 tbsp lime juice
DIRECTIONS
Set your oven to 150°C.
Season the salmon fillets with salt and pepper, and cover with olive oil and lemon juice.
Place in an oven-proof dish.
Bake for 25 minutes.
While baking, mix Kewpie mayonnaise with wasabi, lime juice and sesame oil.
Remove salmon and spoon over the wasabi mayo.