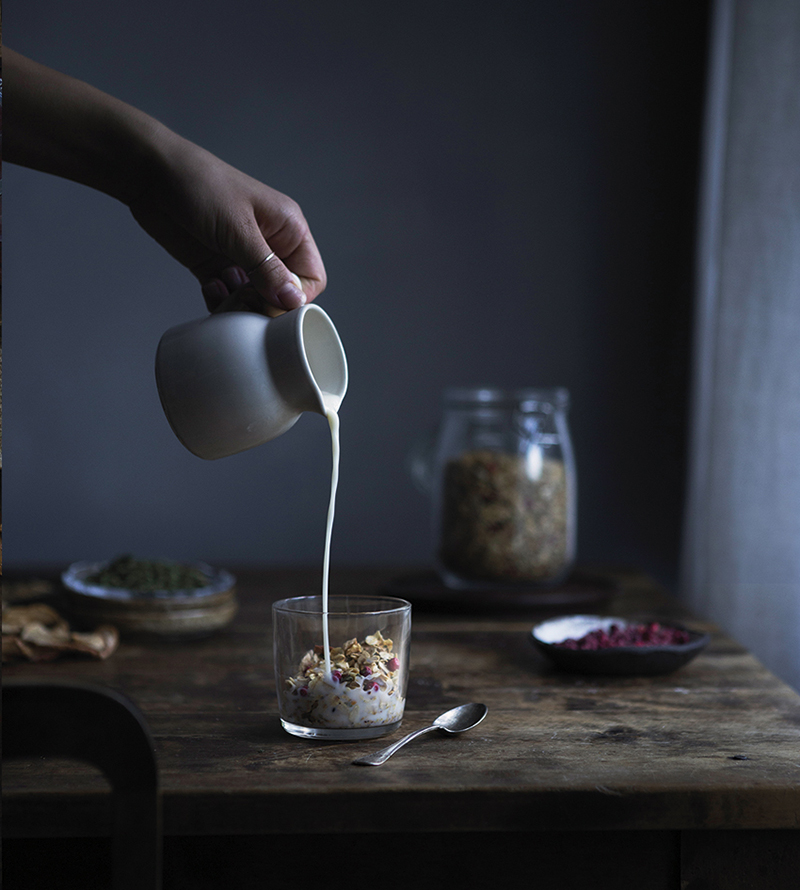 This sugar-free granola recipe is super easy, healthy, and has a certain exotic Nordic twist to it… Makes one big jar to store and get you through the cold winter mornings. Check out more healthy Nordic-inspired recipes at mettanordic.com.
Ingredients
1 ½ cup large organic rolled oats
½ cup peeled hemp seeds
⅓ cup dried, sugar-free apple pieces
2 ½ tbsp. METTÄ nordic birch leaves (or dried mint)
4-5 tbsp. METTÄ nordic Lingonberry Xylitol or Wild Blueberry Xylitol (or ½ tbsp. Stevia powder or other natural sweetener)
3-4 tbsp. extra virgin rapeseed oil
1 ⅓ cup freeze-dried whole lingonberries or wild blueberries
Directions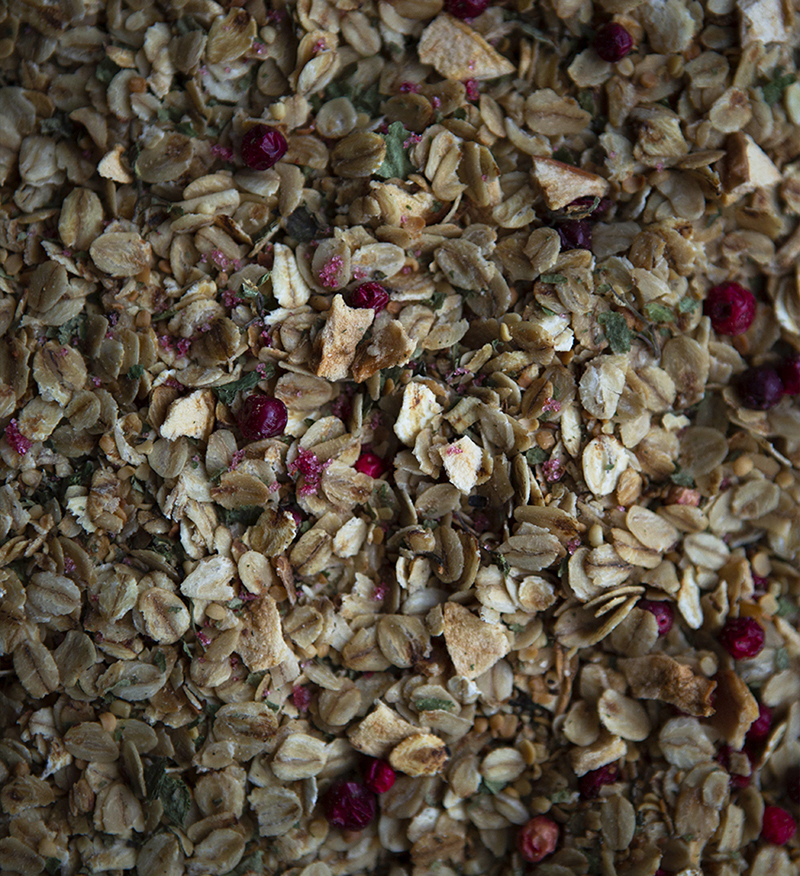 Preheat the oven to 150 degrees Celsius, then mix the oats and peeled hemp seeds together in a big bowl.
Melt the rapeseed oil in a saucepan and add the Lingonberry Xylitol or other sweetener. Mix until it dissolves completely.
Combine the oil with the mixed oats and hemp seeds and mix well. Spread on a baking tray, then pop in the oven for 7-10 minutes until it has a nice light brown colour. Remove and let cool.
Once cooled, add freeze-dried whole berries, dried apple pieces and birch leaves or green mint. Stir well and taste. If it's not sweet enough, add some Lingonberry Xylitol or Wild Blueberry Xylitol, and another sweetener of your preference.
Serve with natural yoghurt or milk.
*Pro-tip: When choosing a sweetener, make sure it takes heat like regular sugar does, ensuring it's suitable for baking.
Find more healthy recipe ideas in our recipe section.