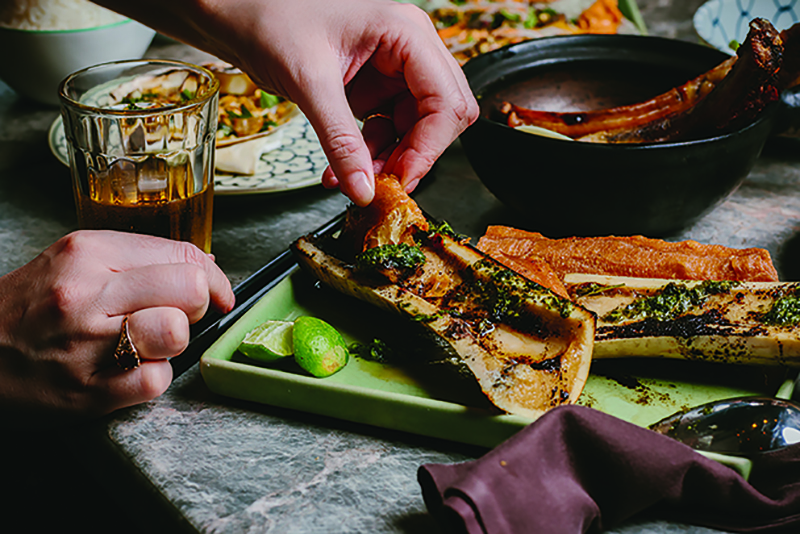 Already a perennial favourite with Soho diners, Vietnamese eatery Chôm Chôm is changing things up a bit of late. Newly-enlisted Chef John Nguyen comes to Hong Kong by way of New York and Los Angeles, and he's revamped the menu to mega-appetizing effect.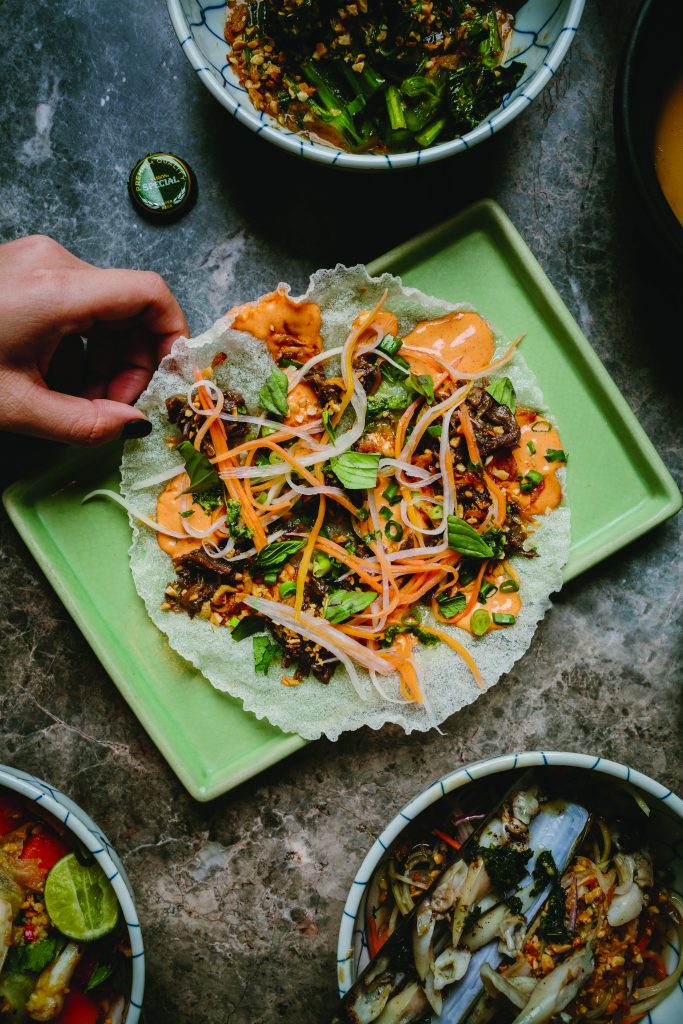 Several new dishes have been added that reflect Nguyen's Vietnamese-American background, like the innovative Vietnamese Pizza, which tops crispy rice paper with braised beef, sriracha mayo and a sprinkling of peanuts and pickles, or the Short Rib Lettuce Wraps, a heavenly plate of pho-marinated short ribs cradled in crisp lettuce wraps and smothered in peanut sauce.
The real show-stopper, however, is the Roasted Bone Marrow. This arrives in full splendour, bone and all, with a side of fried toast and a whiskey shot – to be drunk out of the bone once you've scooped it clean.
58-60 Peel St., Central, 2810-0850, chomchom.com.hk.
More on Liv: Where To Eat Healthy Vegetarian Hotpot in Hong Kong