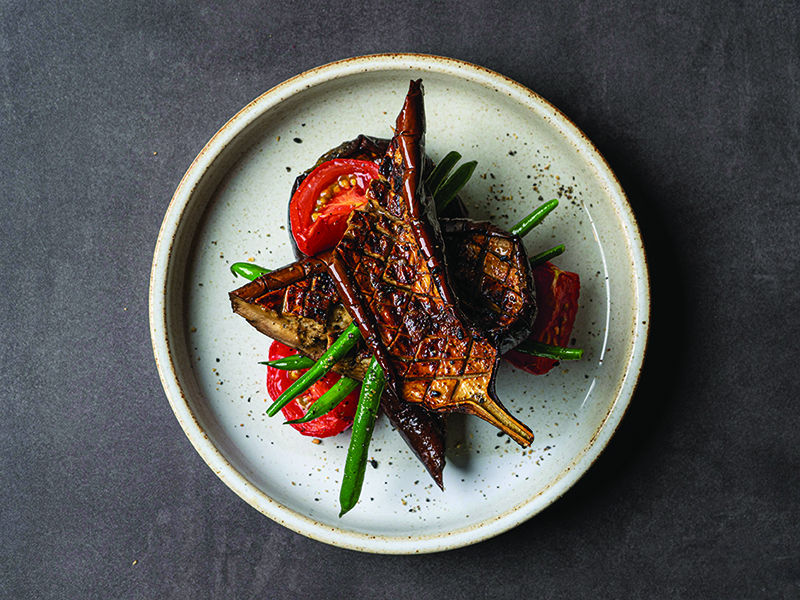 Whether it's closing a big deal over a power lunch or just grabbing a quick nosh for yourself, Central is simply overflowing with healthy lunch spots. Here's where to find your next healthy lunch in Central and Soho.
Mercedes Me
When a client meeting runs late, but you still need to take them for lunch after, Mercedes Me's all-day dining menu saves the day. The menu is a safe mix of European and Asian cuisine, and includes lots of light and fresh dishes. Dishes to be tried include Miso Glazed Eggplant Steak with slow roasted tomatoes, beans and coriander vinaigrette, and Seared Mahi Mahi Kerala with curry and wild rice. Three-course set menus are shockingly reasonable at $248.
G/F, Manning House, 48 Queen's Road Central, mercedes.me/hongkong
Maison Libanaise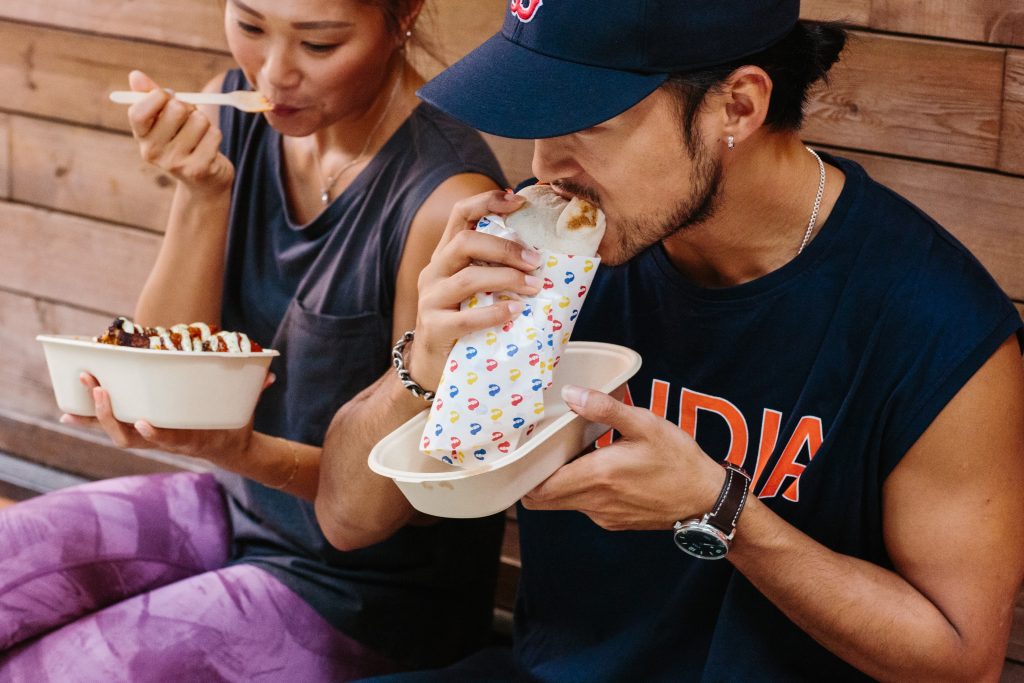 The ground floor of this Middle-Eastern spot offers a pick 'n' mix of salads and proteins to go, plus a pre-order service where you can choose your pick up time. Place your order, hit the gym, and pick up your lunch as you head back to the office – simples! Lebanese specialties include Almond Falafel, Beef Shawarma or Harissa-Roasted Cauliflower, enjoyed on house-made pita, pilaf rice, or fresh Syrian salad. Starts at $58.
10 Shelley St., Central, 2111-2284, maisonlibanaise.com.hk
Arcane
Michelin-starred modern European restaurant Arcane has developed a vegetarian a la carte menu that most meat-eaters wouldn't turn their noses up at. More than just an add-on for herbivores, Arcane has created a varied and innovative standalone menu, with dishes like ravioli with sweet potato and butternut squash or Chioggia beetroot with aged sheep ricotta.
3/F 18 On Lan St., Central, 2728-0178, arcane.hk
BAKED
South African bakery cafe, specialising in sourdough with delicious veggie options, like a portobello mushroom burger or a scrambled egg wrap in a chilli balsamic reduction.
Shop D, G/F, 14 Elgin St., Central, 2885-2121
La Petite Maison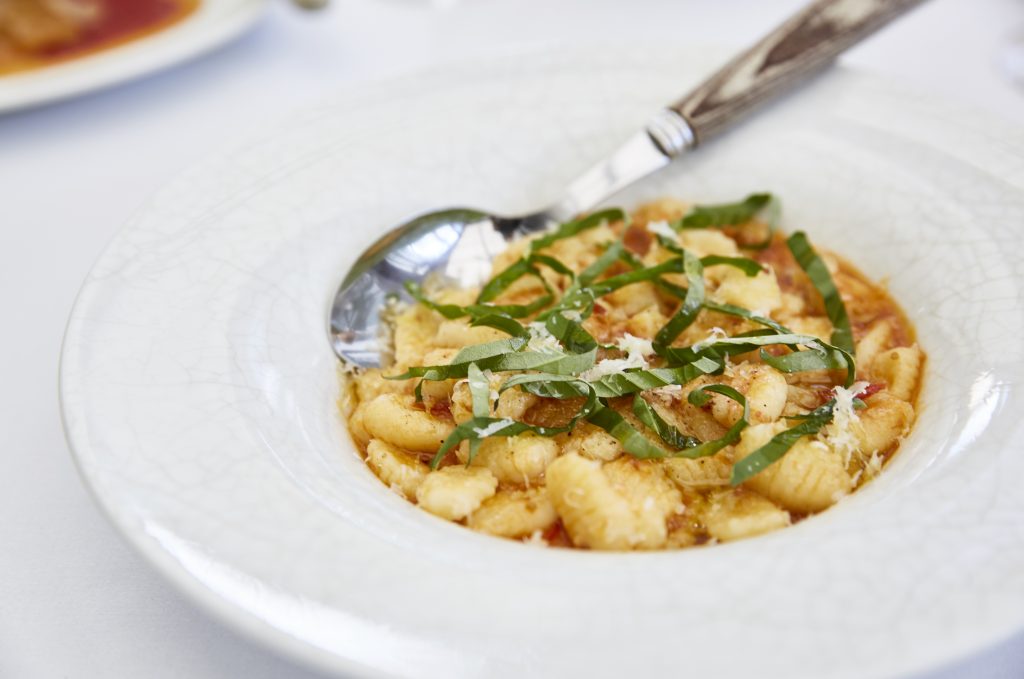 Bringing a slice of French seaside town Nice to downtown HK is La Petite Maison. This spacious restaurant sits perfectly between smart and business casual, with a menu to impress. Overall you'll find a vibrant menu here full of French flavours and fresh Mediterranean ingredients that aren't guilt inducing – even after three courses.
1/F, H Queen's, 23-29 Stanley St., Central, 2887-1113, lpmlondon.co.uk/hongkong
VEDA
Superstar veggie chef Hetty Mckinnon's eye-catching menu at veggie/vegan eatery Veda is chocka with South Indian-inspired dishes that will get everyone at the table talking. Start with some Kathmandu momos stuffed with ricotta and spinach and crispy quinoa arancini, before getting stuck into delectable mains of roasted aloo gobi, okra masala and semolina potato gnocchi.
Ovolo Central, 2 Arbuthnot Rd., Central, 3755-3067, veda.com.hk
Cafe Grey Deluxe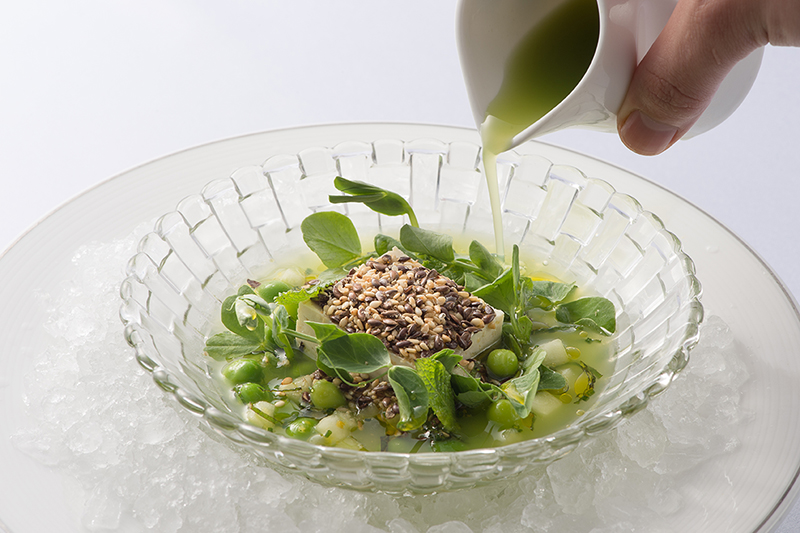 When you need to impress that potential new client, an elegant lunch at Cafe Gray is bound to swing things in your favour. The set lunch menu is in the fine-dining price bracket, but still well-priced in our view at $415 for two courses and $485 for three. The menu changes regularly but expect to find dishes like butternut squash soup, aubergines with sumac as well as honey and balsamic roasted figs for dessert.
49/F, The Upper House, Pacific Place, 88 Queensway, Admiralty, 3968-1106, upperhouse.com
POP Vegan
Swankier vegan restaurant, with a two-course lunch set ringing in at $168-$188. Think cauliflower steak, vegan smoked "tuna" pizza, and artichoke, kale and lemon risotto.
1F, 28 Elgin St., Central, 2628-6211, popvegan.com.hk
Fresca
A true farm-to-table salad bar, with plenty of vegan options.
54-58 Hollywood Rd., Central, 2770-2282, frescahk.com
Pololi
Get your protein fix with Hawaiian-style poke bowls: marinated raw fish served over rice or salad.
35-39 Graham St., Central, 2755-8099, pololikai.com
Flaming Frango
Portuguese-style flame-grilled chicken with your choice of healthy (and not-so-healthy) sides. A good one for the post-gym set.
55 Elgin St., Central, 2556-7555, flamingfrango.com
More on Liv: Where To Find Healthy & Vegetarian Hotpot in Hong Kong