Looking for a bubbling plant-based broth? Here's where to dive into a delicious and healthy vegetarian hotpot in Hong Kong.
Megan's Kitchen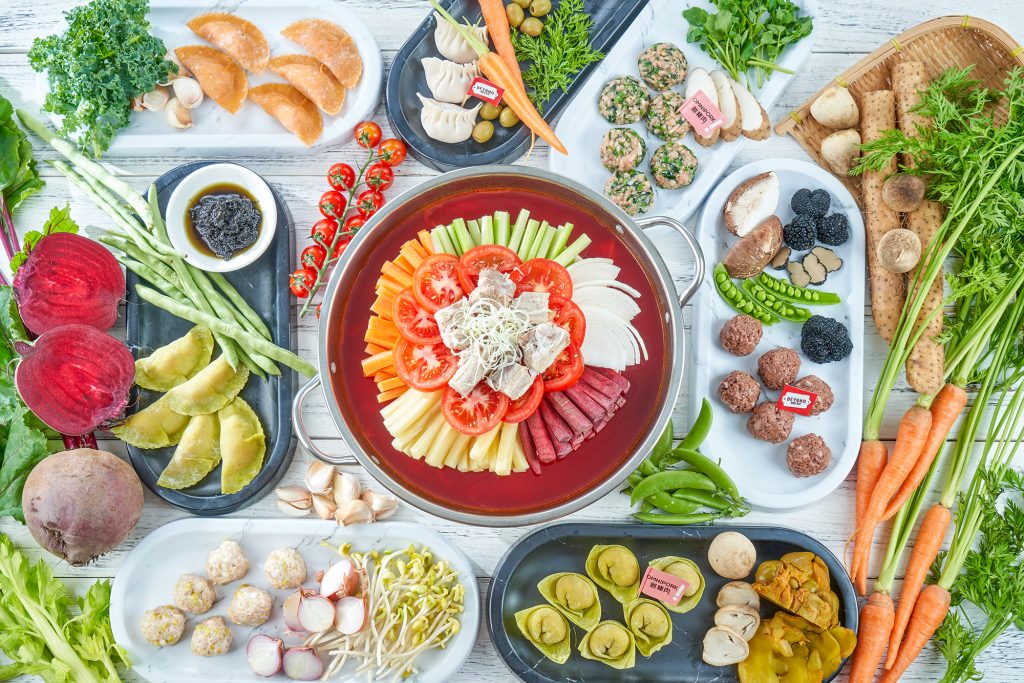 This long-standing, Michelin-recommended hotpot favourite is known for its unique broths and brightly-coloured fishballs, but did you know it has a separate menu that's totally vegetarian? Pick from a Japanese miso or Cantonese veg soup base, and then pick from an impressive selection of tofu, mushrooms and fresh veg, as well as Omnipork and Beyond meat dumplings and "meatballs." Don't forget to load up on freshly-made noodles; there are more than 20 types to choose from.
5F, Lucky Centre, 165-171 Wan Chai Rd., Wan Chai,
2866-8305, meganskitchen.com.
The Drunken Pot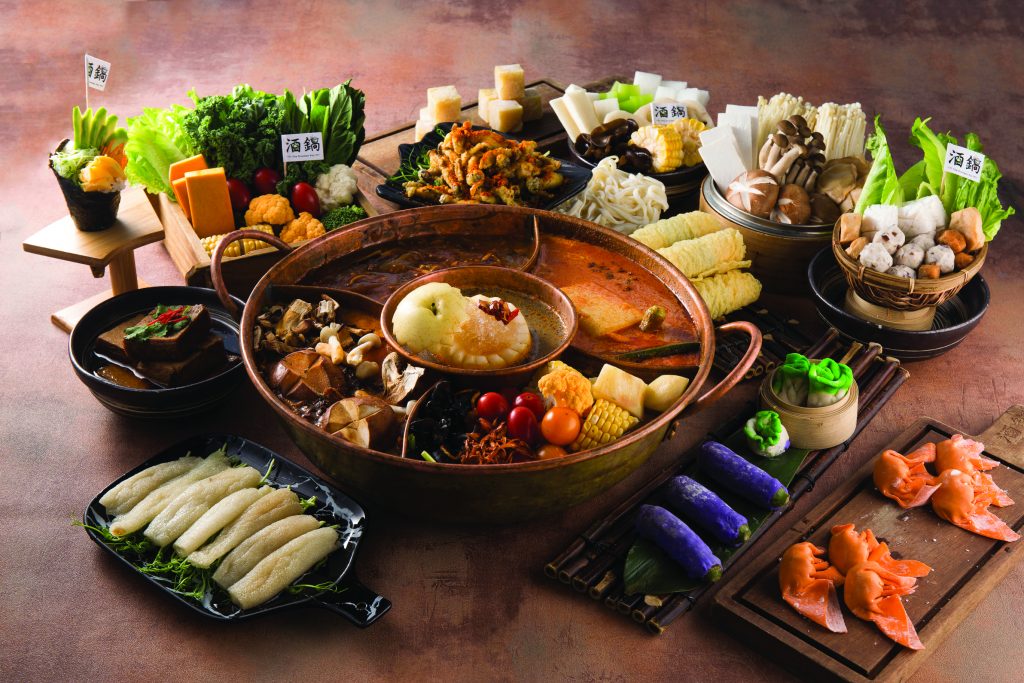 With its funky interiors and creative menu, you know you're in for a good time at The Drunken Pot. You can order a variety of broths in subdivided pots, making this an excellent option for an omnivorous friendship group. Plant-based hotpotters should select the rich mushroom and truffle soup base before diving right in. You'll find unusual veg here, including curly kale and spiralized courgettes, in addition to the typical lineup of noodles and tofu. The sauce station is especially recommended here.
Outlets in TST and Causeway Bay.
The Joomak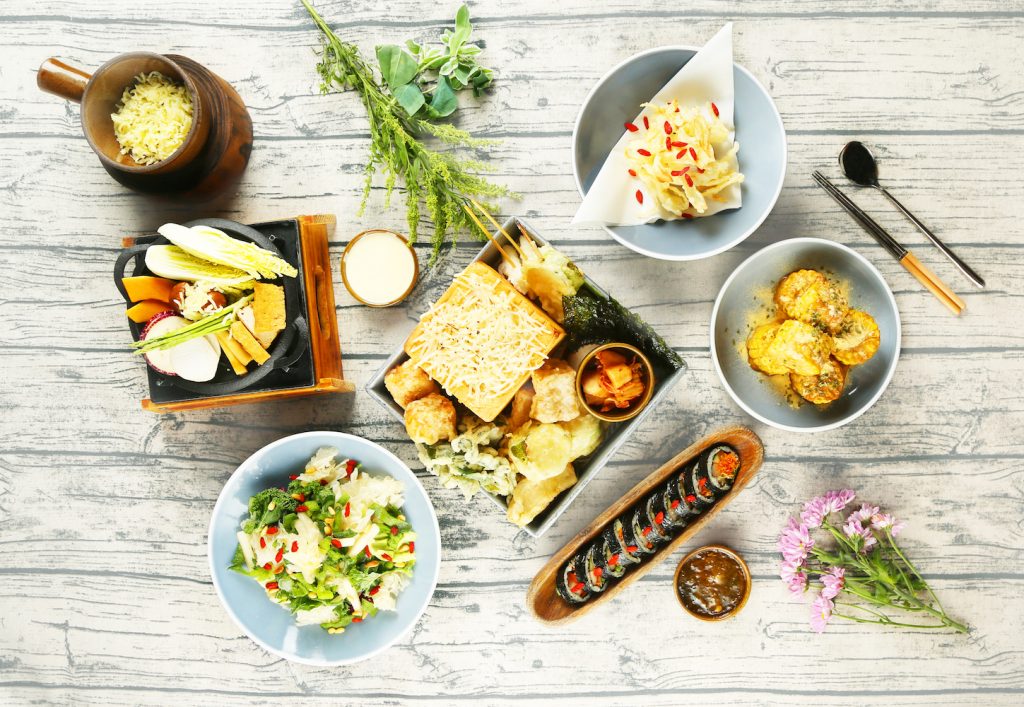 Located in Harbour City, The Joomak is a health-conscious Korean restaurant with a veg-forward hotpot menu. Choose the vegan prickly pear carbonara soup base, and then load up on vegetarian platters featuring fresh hand-pulled noodles, vegan corn dumplings and fresh veggies.
Shop 34, LCX, 3F, Ocean Terminal, Harbour City,
17 Canton Rd., Tsim Sha Tsui, 2111-0851.
Beauty in the Pot
Hailing from Singapore, Beauty in the Pot is a wellness-focused (yes, really!) hotpot chain is all about nourishing broths and healthy ingredients. After sipping your health-boosting welcome drink, take a seat at one of the sugary-pink banquettes, before getting stuck into the sauce station, which also comes with a mini-buffet of sliced fruit. The soup bases are all designed with health in mind (pick the mixed-mushroom if you want to go vegetarian), but after that the produce is pretty much the standard hotpot fare of fresh veggies, tofu and noodles. Special shout-out to the health drinks to help keep everything in perfect balance. Oh and there's a soft play area for kids complete with CCTV, so parents can keep half an eye on the little ones while they eat.
Shop 803, 8F, Gala Place, 56 Dundas St., Mong Kok, 3162-8238.
Read more: 11 Restaurants in Hong Kong You Didn't Know Were Vegan