Updated on August 17, 2023
Looking for a healthy lunch option in bustling Wan Chai? We've done the research and deduced that this hood's lunch offerings are well above average, ranking for taste, quality, and value. From upmarket prix fixe to cheap and cheerful options, here are the best healthy lunch options you'll find in Wan Chai.
Artemis & Apollo
With its fresh veggies and dips, healthy oils and lean grilled meats, Greek cuisine is considered one of the healthiest in the world. Get your Greek fix at Artemis & Apollo on Moon Street. For $198, their lunch set includes one cold mezze (think hummus, roasted eggplant or tzatziki), followed by a cypriot salad. for mains, choose from a chicken or pork souvlaki with warm pita, or the somewhat less healthy prawn saganaki.
Ovo Cafe
One of Hong Kong's original vegetarian cafes, Ovo, located at 1 Wan Chai Road, offers a set meal from noon-4:30pm on weekdays. Priced between $138 and $165, the set includes an appetizer, main, side, dessert and drink. Choose from popular dishes such as creamy mushroom linguine, Impossible meat burger or Japanese curry with soft-boiled egg. Not so hungry? A smaller set is available from $98 up.
Le Garcon Saigon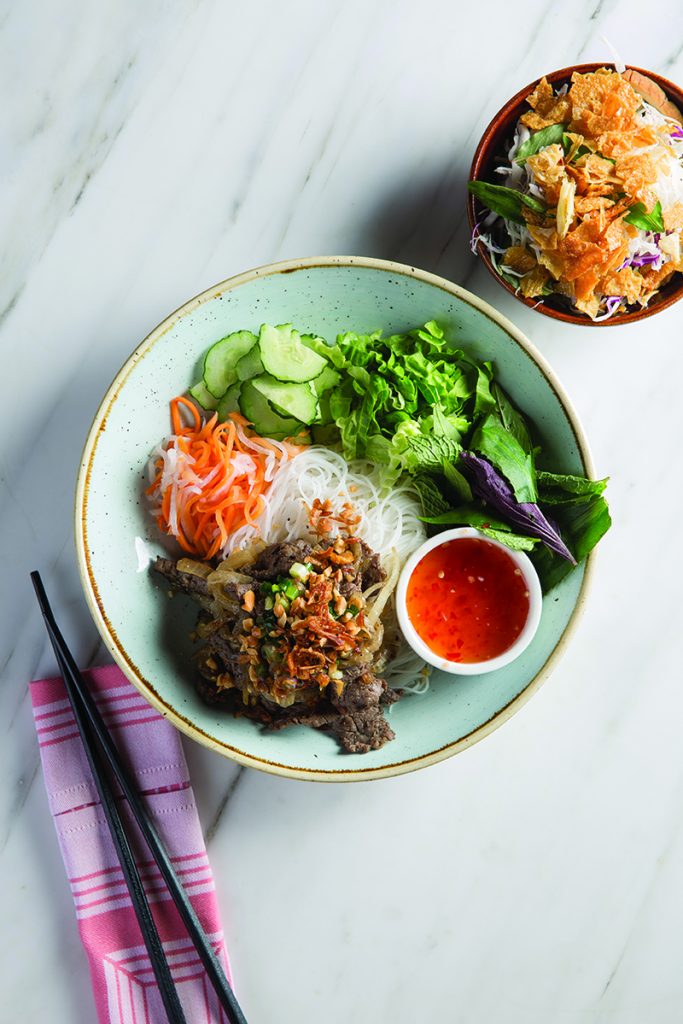 Lunch sets at this effortlessly chic brasserie will run you a bit more ($198), but for the level of freshness and quality ingredients, it's well worth it. Starters include a light salad and soup (both vegetarian), followed by a choice of beautifully smoked mains. The chargrilled Wagyu beef on rice noodles with fresh veggies and herbs is sublime, but there's plenty of inventive tofu options if you're going meat-free. Try the smoked coconut sorbet (vegan) with a shot of coffee poured over it for dessert, or an aftermeal Vietnamese coffee prepared for you tableside.
G/F, 12-18 Wing Fung St., Wan Chai, 2455-2499, legarconsaigon.com.
Bakehouse
The pastry-lovers' perennial favourite, Bakehouse's weekday lunch set offers more substantial fare, such as a mouthwatering kale and avocado salad with dried figs and parmesan-pesto dressing. Mix and match courses depending on your mood ($108 for two courses; $148 for three), and make sure to save room for one of their signature tarts off the dessert menu.
14 Tai Wong Street East, Wan Chai, bakehouse.hk.
The Baker & The Bottleman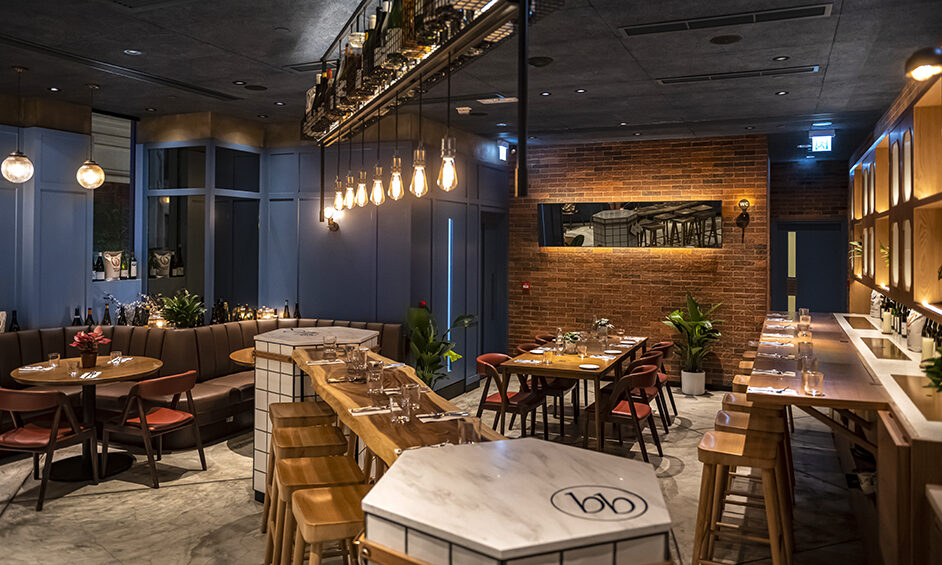 This Wan Chai bakery cafe-slash-wine bar is about as healthy as you'd like to make it – though we love its focus on natural, organic wines. If you're grabbing lunch on the go, check out the takeaway counter, which offers garden salads, sandwiches and sweet and savoury pastries. If you're eating in, the small plates emphasise frershness: think heirloom tomato salad, roasted Jerusalem artichoke, or Spanish mackerel crudo with calamansi ponzu. Larger plates focus on proteins, minus the carby sides – hanger steak with chimmichuri, iberico pork chop with sage cabbages, chorizo and apple sauce, or the vegetarian roasted celeriac with mushroom, parsley and truffle sauce.
Sprout Cafe
Casual vegetarian buffet concept that rings in at $98 for lunch.
181 Hennessy Rd., Wan Chai, 2333-6207
Happy Veggies
Social enterprise that hires hearing-impaired staff, serving Cantonese-style vegetarian food in a casual cafe setting.
1/F, Bayfield Building, 99 Hennessy Rd., Wan Chai, 2529-3338
GREAT Food Hall
Super salads and healthy to-go options for the Queen's Road East lunch crowd.
LG, Two Pacific Place, 88 Queensway, Admiralty, 2918-9986
Cafe & Meal MUJI
Ah, soothing Japanese minimalism. Get your rice and then select from various options, from grilled fish to veggies, for a perfectly balanced plate.
Shop G05B, G/F, Hopewell Centre, 180 Queen's Road East, Wan Chai, 3971-3280
Isoya Japanese Vegetarian
A vegetarian Japanese fine-dine. For the lunch set, there's an attractive tray with small mouthfuls exquisitely presented and a nourishing bowl of noodles in broth to finish.
9F, 83 Wan Chai Rd., Wan Chai, 5500-8812
More on Liv: Hong Kong's Healthiest Brunches