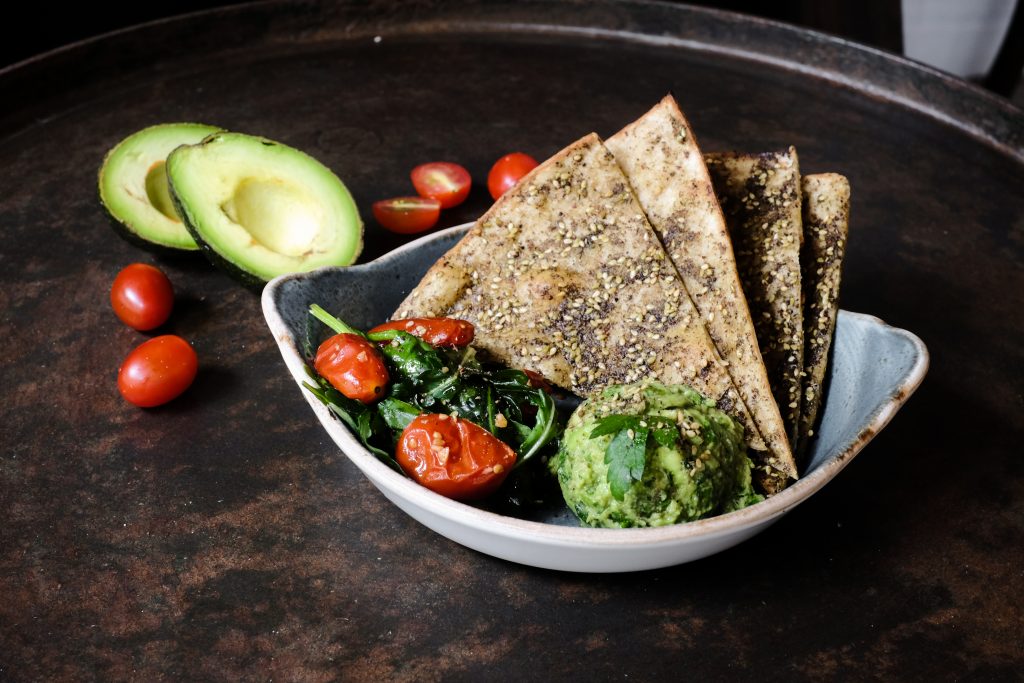 Between the bacon and the free-flow bubbles, having a healthy brunch in Hong Kong can seem like something of an oxymoron. But fear not! There are definitely healthier options to suit a wide variety of dietary needs – vegan, gluten-free, dairy-free, keto, you name it – and without sacrificing on that decadent brunch experience everyone is holding out for during the week.
Nectar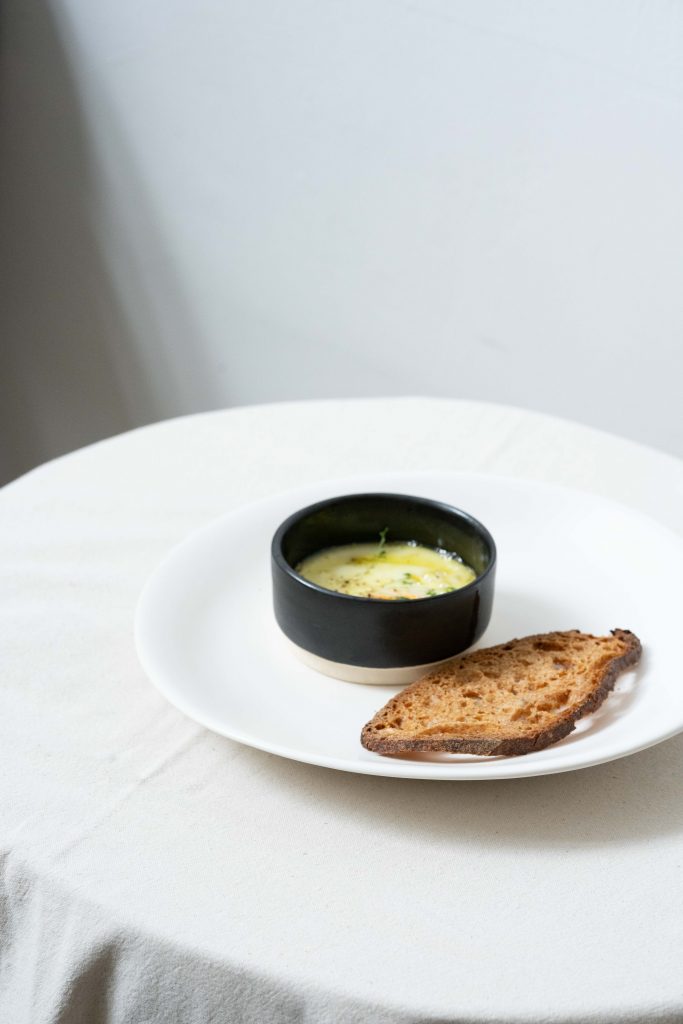 When owner and chef Peggy Chan announced she was planning on closing uber-popular Grassroots Pantry, the city's foodies mourned its departure. But in its stead Chan opened her new concept, Nectar, which manages to tread familiar ground while at the same time breaking it. Refining the concepts and techniques previously seen at Grassroots Pantry, Nectar serves up a menu that elevates plant-based cuisine to exciting new places. The newly launched brunch menu offers unlimited portions of ten seasonal smaller dishes that are perfect for sharing – brunch tapas, if you will. Dishes range from savoury, like the Pandan Hedgehog Mushrooms in a Sweet & Sour Ginger Vinaigrette, to sweet, like moringa ice cream sandwiches, to all-out classics, like poached eggs/scrambled tofu on house-made sourdough bread. You can also add on bottomless beverages, opting for the "Elixir Flow" menu, or good old-fashioned wine (or both!)
Cost: $550 per person for two hours; add $158 for free-flow elixirs and/or $180 for wine (white, red, prosecco).
108 Hollywood Rd., Sheung Wan, 2873-3353, nectarexperience.co.
Emporio Antico
Originally an importer and supplier of high-quality produce to Hong Kong's restaurants, Emporio Antico specialises in using its premium ingredients to maximum effect. Executive chef Mike Boyle is unapologetically passionate about nutrition and healthy living, and backed that up with some seriously divine vegan offerings. The weekend brunch menu includes innovative and wholesome mains like fig and walnut tartine, tofu shakshuka and French toast with a vanilla cashew butter, as well as salad bar and dessert. Wash it all down with a glass of vegan wine, if you're feeling yourself.
Cost: $328 for buffet, main and dessert, plus 10 percent.
18F, 239 Hennessy Road, Wan Chai, 2387-7168, emporioantico.com.
Cafe Grey Deluxe
Luxury hotel The Upper House doesn't cut corners when it comes to hospitality, and the same goes for their 49th floor dining room, Cafe Grey Deluxe. We've already told you about their health-conscious Revitalising Menu, which is vegan, gluten-free, and non-GMO. But their brunch deserve special recognition for serving up fresh and light options to start your weekend off on a high note. Organic free-range eggs on rye with harissa and pepper or tomato and cucumber salad with figs, burrata and balsamic vinaigrette are just some of the mouthwatering brunch mains you can opt for, washed down with an organic, cold-pressed juice from Juice by Melissa.
Cost: A la carte menu mains start from $165.
Pacific Place, 88 Queensway, 2918-1838, upperhouse.com/en/location.
Mana! Star Street
Star Street continues to dominate as one of Hong Kong's hottest dining districts, as Mana! StarStreet extends the healthier menu offerings available in this trendy hood. Now, as much as we love a good wrap slathered in zaatar, it doesn't really feel like "brunch food" – which is why we're so stoked that the Star Street branch has its very own breakfast and brunch menu. Available until noon on weekdays, and all day on weekends, you'll find the delicious and whole foods-packed flats you've come to know and love Mana! for, with some brunchy add-ons like mashed avocado, poached eggs, and organic maple syrup.
Cost: Breakfast flats start from $45.
8-10 Queen's Road E, Admiralty, 5501-7591, mana.hk.