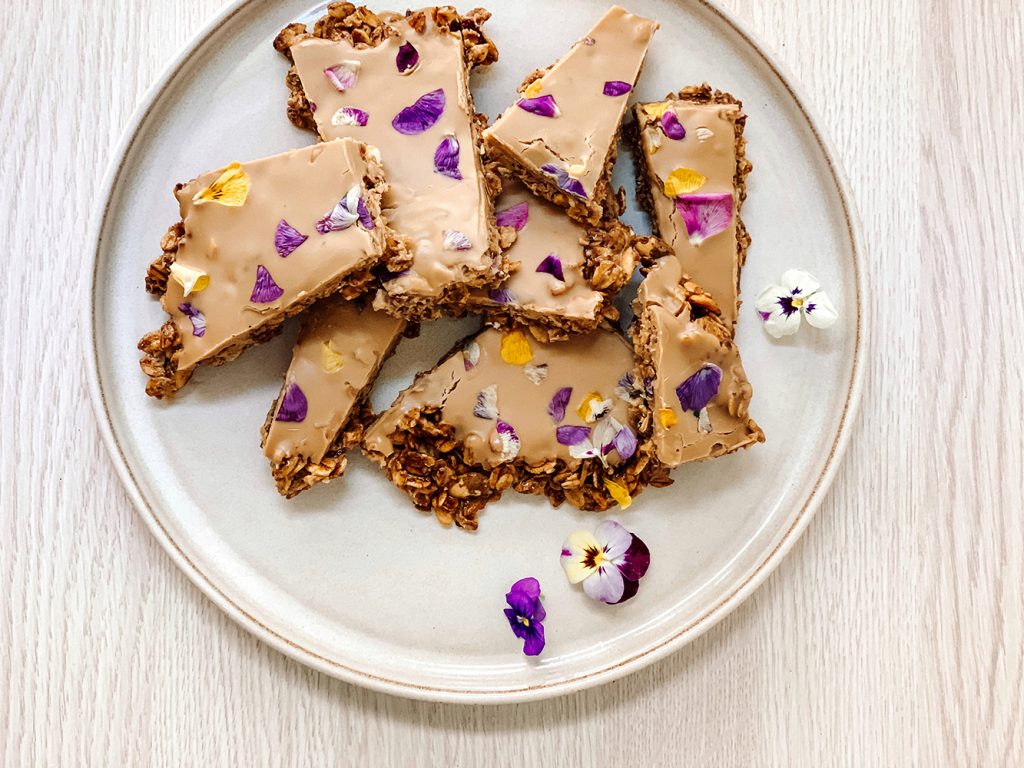 Sure, granola with fruit and yoghurt is nice…but have you ever tried making granola bars instead? These peanut butter-coated treats from local granola brand Pura Vida (IG: @puravidahkg) are full of fiber and healthy fats, and only require four ingredients to pull together. Simples! 
Ingredients:
150g granola (any flavour works, but we like Pura Vida's Ginger Spiced Granola)
80g chocolate
2 tbsp peanut butter
2 tbsp agave or maple syrup
Instructions:
Add granola to a medium-sized bowl, followed by peanut butter and agave or maple syrup. The mixture should be sticky but not so wet it falls apart. 
After mixing, press the mixture firmly onto greaseproof paper and freeze for 5 minutes.
While mixture freezes, melt chocolate in a heatproof bowl over a pot of hot water or in the microwave. Once fully melted, drizzle over the frozen granola, and garnish with topping of choice, such as nuts, raisins or seeds.
Freeze again for another 20 minutes, then cut into pieces.