Interested in doing more for your community during these uncertain times? These Hong Kong social enterprise restaurants provide financial support, employment opportunities and skills-based training to all sorts of people in need. Check out one (or better yet, all) of these philanthropic eateries for your next meal out. By Cynthia Lin. 
iBakery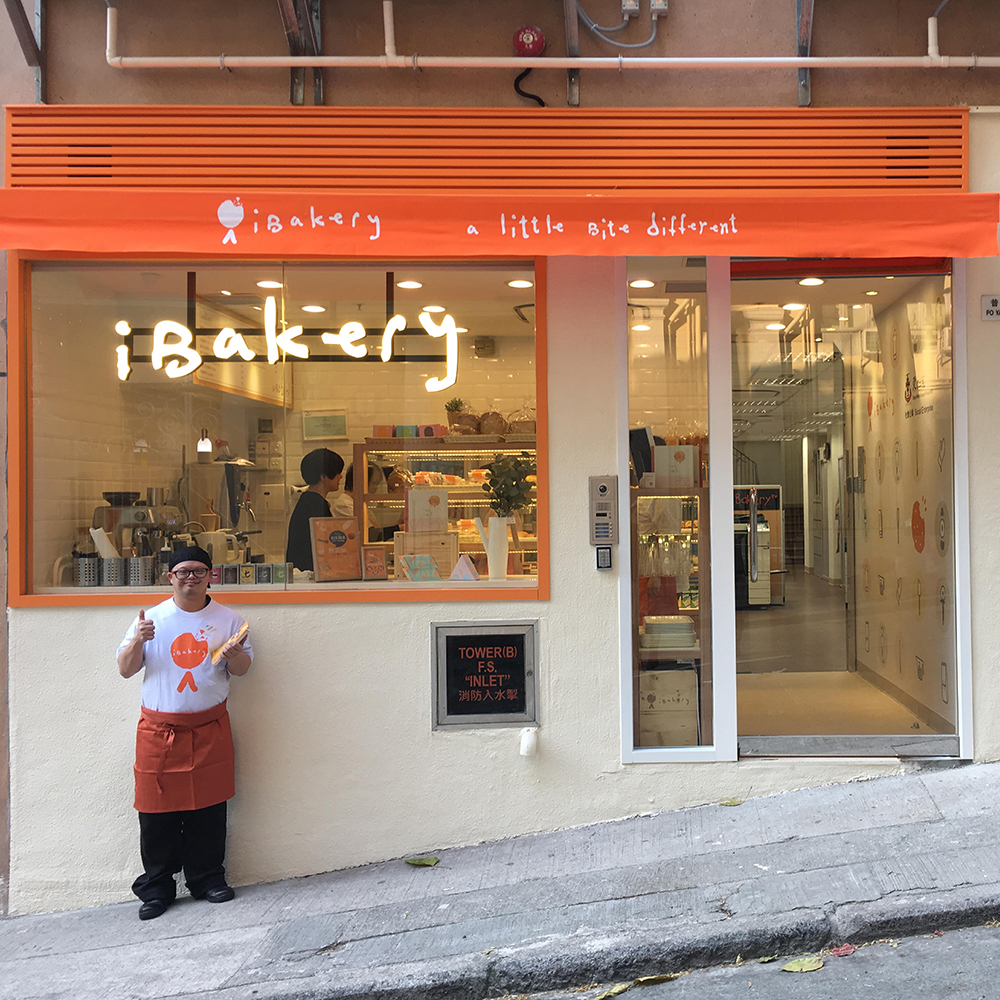 iBakery first opened in 2010 under the Tung Wah Group of Hospitals and has branches in Kennedy Town and Sheung Wan. It offers homemade bread, cookies and cakes. The bakery trains and hires people with disabilities, helping them to build self-confidence and learn living skills. They also have a café in Wan Chai.
Shop 2, G/F, Block 2, Centenary Mansion, 1 Victoria Rd., Kennedy Town, 2816-5233, ibakery.tungwahcsd.org
Ateen
Ateen is run by non-profit Buddhist organisation, The Centre for Spiritual Progress to Great Awakening. It provides job opportunities to people recovering from physical and mental illnesses, as well as low-income single parents. Good for Buddhists who practice ahimsa, vegans, and just about anyone who likes simple, clean and healthy food.
Room 13A, 2/F, Tower A, Hong Kong Industrial Centre, 489-491 Castle Peak Rd., Kowloon, 3153-4499, ateen.com.hk
hc:Bistro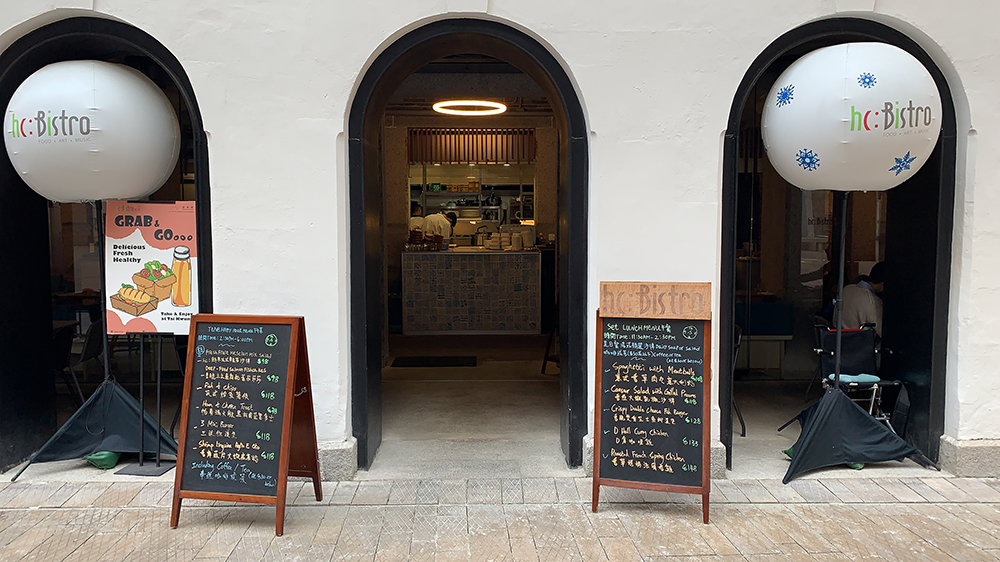 Located right in the heart of the city inside trendy Tai Kwun, hc:Bistro is a social enterprise restaurant project by the Hong Chi Association. They provide training for people with intellectual disabilities, and serve up a range of western-style dishes like risotto, soups and salads. It also has a cocktail menu and a few beers on tap. With the colonial prison era surroundings and ample people watching opportunities, you can't beat the location!
Shop 14-G01, G/F, D Hall, Tai Kwun, 10 Hollywood Rd., Central, hcseo.org.hk
Fantastic Café
Operated by Hong Kong Free Methodist Church, Fantastic Café has a long history of helping women who are struggling to find work due to lack of education or skills. The restaurant offers both local and western cuisines and has branches in Tuen Mun, Yuen Long and Sham Shui Po.
Shop B, G/F, Park Signature, 68 Kung Um Rd., Yuen Long, 2204-5188, se.fmchk.org
Café 8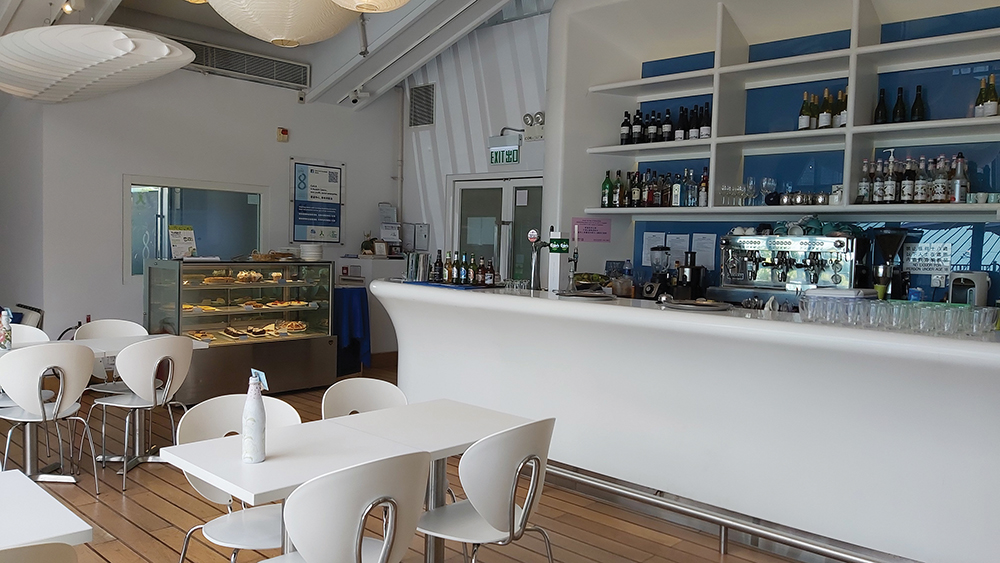 Café 8 is a collaboration between the Hong Kong Maritime Museum and The Nesbitt Centre, a local NGO which offers vocational training and employment opportunities to adults with learning disabilities. Located on the rooftop of the museum, it offers amazing views of the harbour as well as a nice selection of light meals including salads, wraps, sandwiches and cakes. A perfect place to chill out and enjoy an afternoon tea.
Click here to read more about The Nesbitt Centre!
Roof Level, Central Pier No.8, Hong Kong Maritime Museum, Central, 3791-2158, cafe8.org
Gingko House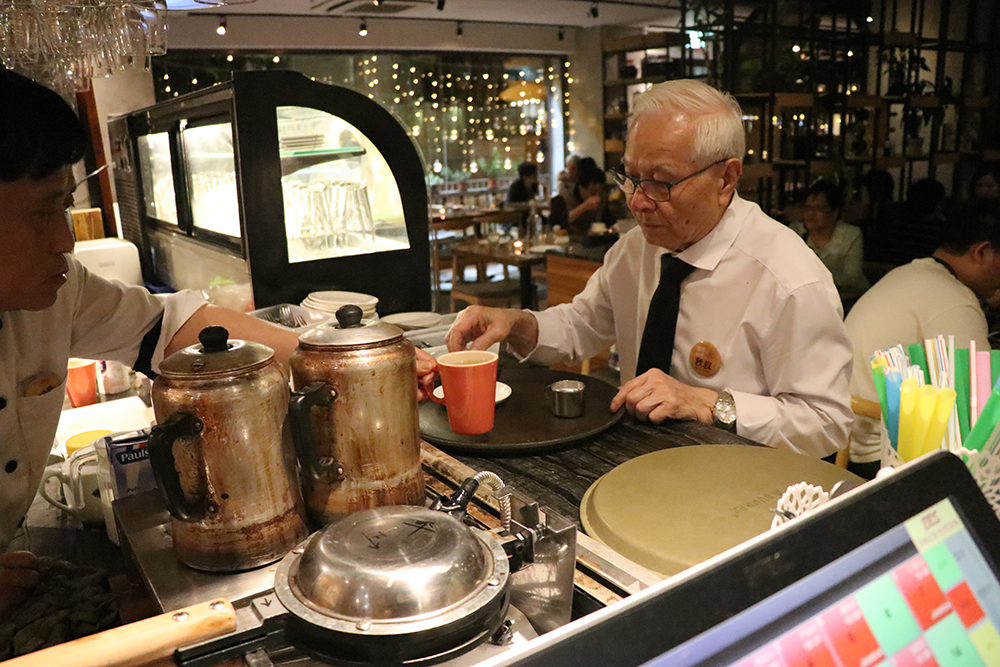 Gingko House is the first social enterprise in Hong Kong to promote employment and training opportunities for the elderly. This restaurant chain has locations across Hong Kong, and offers several different cuisines including Chinese, Vietnamese, western and vegetarian. Gingko Moment is one of their most popular branches, thanks in large part to their talented senior citizen folk band, who perform live shows for customers every
single night.
7 Killy Rd., Quarry Bay, 3480-0331, gingkohouse.hk
Holy Café Training Center
This cozy Cheung Sha Wan restaurant serves up an eclectic mix of western and Chinese dishes while providing training and employment to adults with intellectual disabilities. This social enterprise restaurant started as an idea to help the owner's intellectually disabled daughter gain skills and self-confidence, and eventually grew into a training centre to help other people living with the same challenges. Best for lunch, as this one's only open till 4:30 in the afternoon, and closed on Sundays.
584 Fuk Wa St., Cheung Sha Wan, 2371-0187
More social enterprises: read about how Microforests provides meaningful employment and training for women in low-income families