Next time you want to buy something green for the home, pick up one of these terrariums from MicroForest. A social enterprise, MicroForest provides meaningful work and training to single mothers or women from low-income families in Sham Shui Po. The ecosystems they create are self-sufficient too, making them a more sustainable decor choice. We speak to founder and entrepreneur Rainbow Chow about the social enterprise model, and how business can and should give back to the community.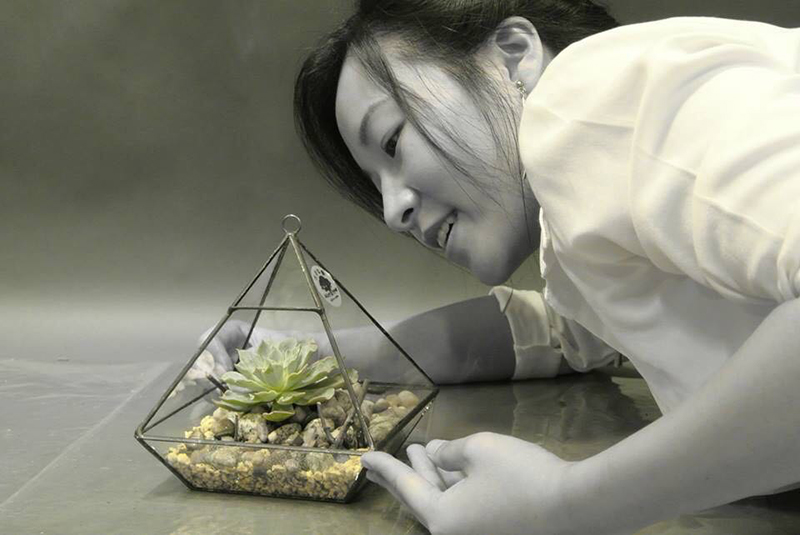 Tell us a bit more about MicroForests. What are they exactly?
MicroForests are terrariums designed and created by low-income, single mothers in Hong Kong. A social enterprise, we provide skills training and employment opportunities for mothers who would otherwise not be able to find jobs that would allow them to balance their work and childcare responsibilities. Every MicroForest sold helps us provide employment for our trainees.
You run the business as a social enterprise. How do you balance giving back to the community with sustainability as a business?
For me, social enterprise is the most difficult type of model because it is both a business and a charity. When people support charities, they do it without expecting anything in return. As such, charities are only expected to spend down on their social services. On the other hand, businesses exist to maximize profits – if you lose money, you close down. For social enterprises, it's hard to find a balance. For example, if you seek financial support, investors will still ask you about your numbers, such as sales and costs, to ensure you are making a profit. But on top of that, they still expect you to evaluate your social impact.
So why not just be a charity?
From my perspective, a unique and special social enterprise is one where its social mission can be reached only when the business is sustainable. It's our objective to be a sustainable business, otherwise our impact cannot be maximized. We offer dignified and unique job opportunities for our designers. We have seen them regain their confidence because our customers and clients are willing to pay for their artwork and they feel like their work is appreciated. When our customers buy our service and artwork because we fit their needs and not because we are a social enterprise, then I believe we will have accomplished our goal.
Tell us about some of the women who work for you.
Many of them are single mothers who have never left Sham Shui Po. In December last year, our designers visited Lan Kwai Fong for the first time and were disappointed that the streets looked so similar to Sham Shui Po. Until that day, they had only ever seen Lan Kwai Fong on TV and they thought it would be this beautiful place with jazz music playing in the background.
What are your plans for the business?
We just launched our green hampers, an alternative to the traditional fruit hampers. Our green hampers will also include a MicroForest. We will also be launching a DIY MicroForest pack, so you can create your own at home.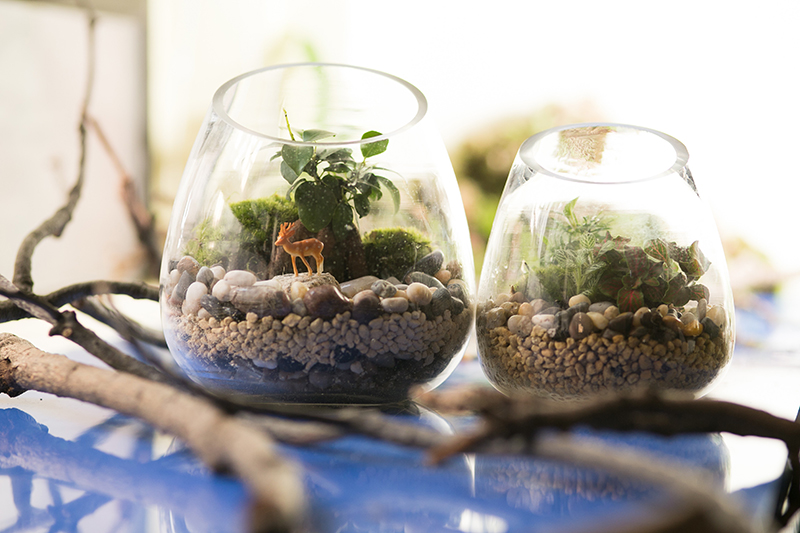 You also run workshops for customers to create their own MicroForests. What has the feedback been like from your workshops?
We recently ran a workshop for a corporate client, incorporating mindfulness and horticultural therapy elements. There aren't many opportunities to take a break and get in touch with nature in Hong Kong. Our goal is to give our participants a moment of peace and silence, guiding them to take care their spirit.
In addition to offering terrariums for sale, MicroForests also runs workshops in English, Cantonese and Putonghua, offers bespoke design services and corporate and school workshops. Learn more at microforests.com.