The founder of HOME Eat to Live, Hong Kong's newest vegetarian hotspot, Christian Mongendre is committed to bringing planet-friendly, plant-based dining to Hong Kong. He talks to Liv Magazine about his food philosophy.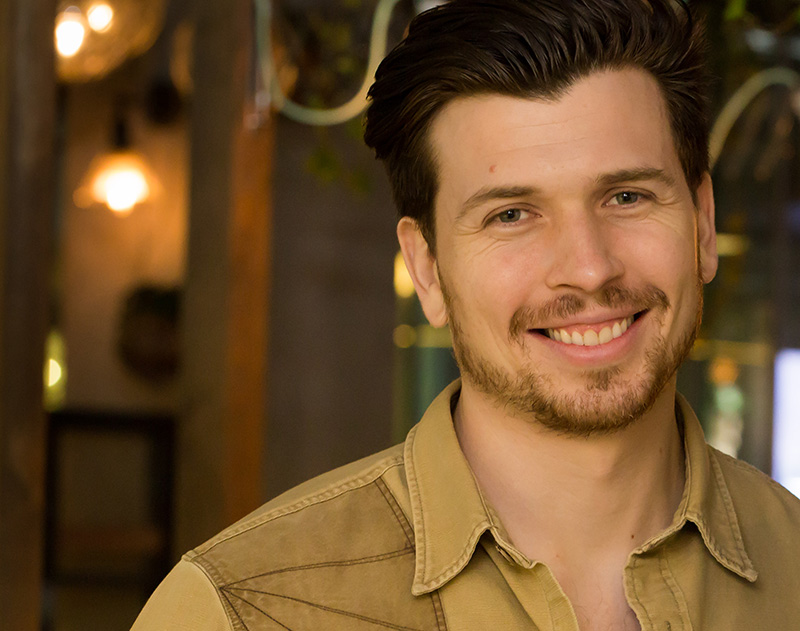 I was a rower. I rowed for my high school and then college at a very high level, and traveled around the world competing.
I started experimenting with my diet, and found that when I was a vegetarian my performance improved exponentially. I was stronger, my recovery time improved and my stamina was much better.
It was a revelation that at age 18, 19 I had a secret weapon – what I put in my body makes a difference.
I enrolled in culinary school. I welcomed back fish and meat in order to understand the food supply. I visited slaughterhouses; I butchered wild pigs.
I really connected with the food system in its highest form and realised that OK, great, this is not for me.
While I was in culinary school my mom got sick with cancer. I went back in food history to understand the healing aspect of food. How can food not only help your performance – how can it heal people?
Unfortunately by the time I gathered my knowledge it was at the end and my mom passed away. But it really cemented my vision and my path as a chef and as a restaurateur, the kind of food I wanted to share with people.
I wanted to cater to the person as a whole, and found from my experience of loss that it was really important to create life-giving food, and not something that would create disease over time.
A year after losing my mother, my father passed away from a broken heart. I went soul-searching and started traveling the world. When I reached Hong Kong, funnily enough, I felt welcome. I felt that this place had so many stories and that I could build memories here and build a home.
I was born in Hong Kong and left when I was two-and-a-half. I never remembered it – I only heard stories and saw photos from my parents.
I'm trying to go in the direction of intuitive eating. to know what is a craving and what is a comfort, filling a gap or an emotional need.
HOME is in phase one right now. We want to make sure we have a good restaurant and happy customers. Phase two we will be pushing the eco aspects of the restaurant. We will be opening our rooftop terrace and will be bringing in produce from our farm in the New Territories. We are working on getting a food decomposer in the building. These are all major eco-steps that I am really looking forward to.
If the world ended tomorrow, I would stay here and run the restaurant. This is where my life is. I would ask me fiancee to join me. We would have a nice big party, drink all our organic beer stock, and party until the planet explodes.
Shop G01 and 101, Nexxus Building, 77 Des Voeux Road Central, 2777-4777, www.homerestauranthk.com.