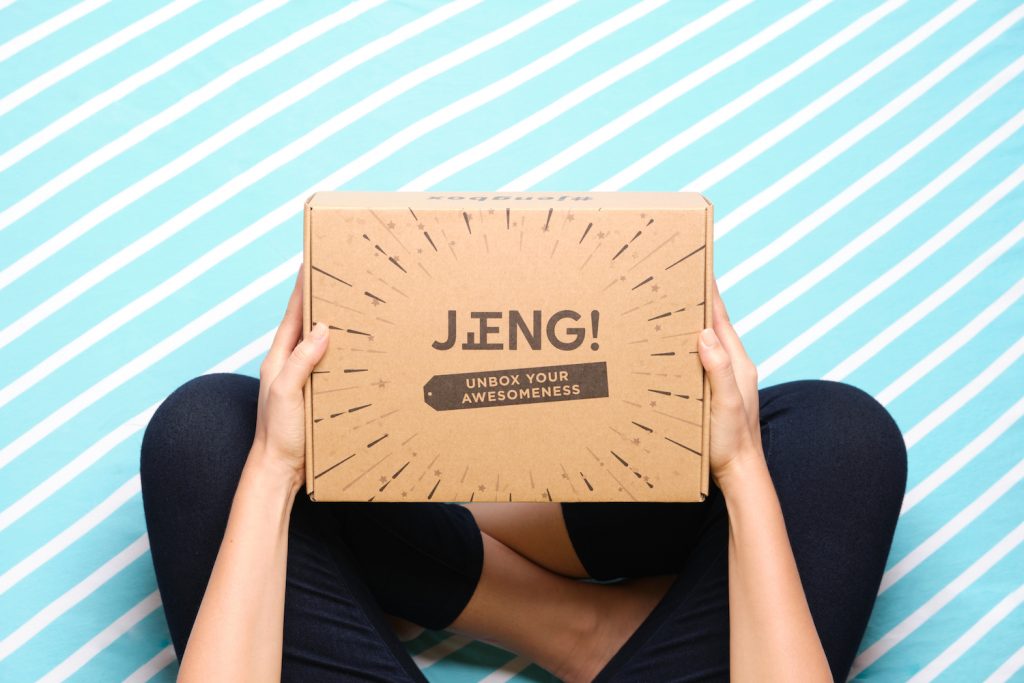 The team at Liv Media is so excited to launch our new venture. JENG! Box is a self-care subscription that delivers self-care goodies to your door every quarter. It's a perfect gift or a "just-because" treat for yourself! Each box costs $480, and is guaranteed to be worth at least $1,000.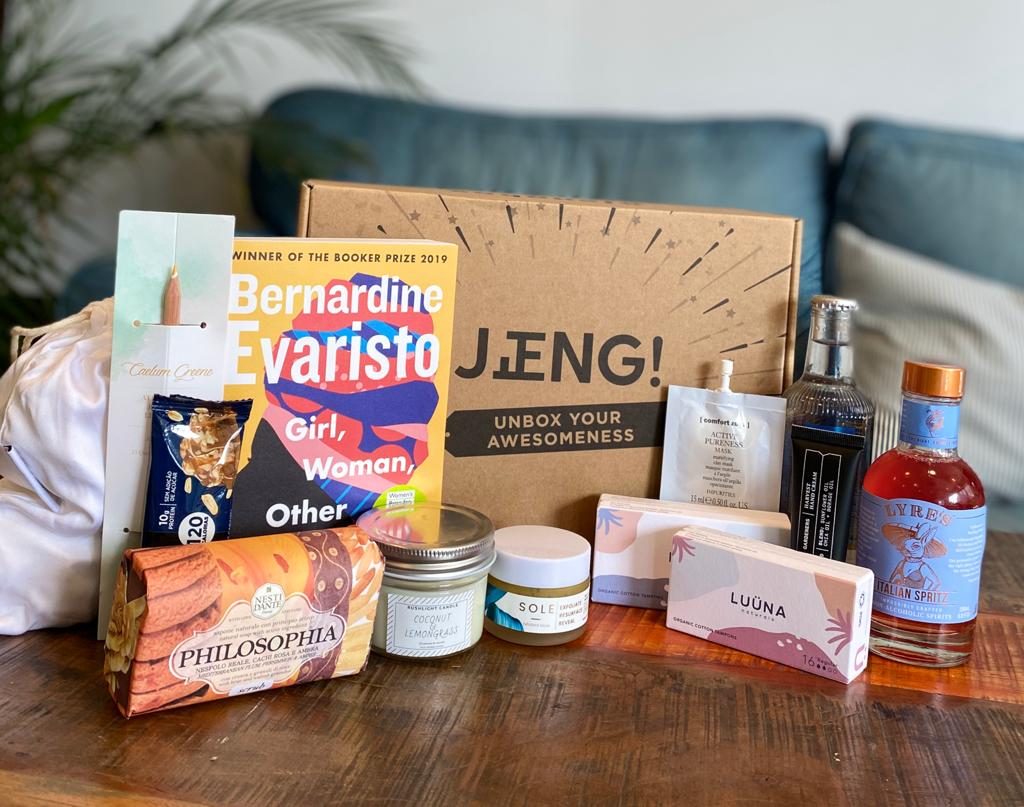 We've got the inside scoop of what you can expect to find inside September's JENG! Box – read on to find out more, and shop at jengbox.com
SOLE Exfoliant Gel to Milk Mask from Native Essentials
One of our signature products in the JENG! Box launch, SOLE is a smooth gel to milk exfoliating mask that combines an organic fruit acid exfoliant, a mechanical polish and a nourishing face mask to leave your skin smooth and radiant. Every JENG! Box in September has a full sized SOLE Exfoliant Gel, worth $430, waiting to be discovered!
An award-winning Paperback from Book Depository
Looking for an inspiring read during lockdown days? We got 'em! Courtesy of our partners Book Depository, every JENG! Box will have a paperback for you to get stuck into. In September you'll be surprised with one of three reads: "Pachinko" by Min Jin Lee, "Educated" by Tara Westover, or "Girl, Woman, Other" by Bernadine Evaristo.
Philosophia Scrub Soap 250g from Nesti Dante
Vegan, zero-waste and hand-milled, Nesti Dante does beautiful Italian soaps that'll convert you back to bars -promise! "Philosophia" is an exfoliating soap bar made with walnut kernels and bran to keep your skin smooth and polished, while Mediterranean plum and persimmon provide a fruity aroma.
Whey Protein Bar from Atlhetica Nutrition
Hailing from Brazil, Atlhetica Nutrition is one of the leading brands in the world for quality protein snacks and supplements. We love their protein bars, which are perfect for popping into your handbag for a quick burst of energy during the day.
The Gardeners Harvest Hand Cream from Crabtree & Evelyn
Made with hydrating seed oils, this herbal-scented hand cream from Crabtree & Evelyn absorbs like a dream with a silky texture that doesn't leave a greasy finish on your hands. Perfect for replenishing hands that have been left dried out by frequent washing and hand sanitiser.
Active Pureness mask from [comfort zone]
This creamy mask from [comfort zone] is formulated with green and white clays for a cosmetic astringent and purifying effect. It absorbs excess sebum, leaving the skin more luminous and matte, and pores less visible.
Classic Soy Candle from Rushlight Candle
We love showcasing local brands, and these jar candles from Rushlight Candle are totally adorable and smell good enough to eat! The soy wax is imported from the USA and Australian fragrance oils are used for a clean, natural burn.
Heveya Bamboo Pillow Case from Okooko by European Bedding
These bamboo pillowcases from Okooko by European Bedding will set you up for your best-ever night's sleep. Breathable and moisture-wicking, they are perfect for hot summer nights. And they're sustainable too!
Premium Tonic Waters & Ginger Ale from Svami
Svami makes all-natural and low in sugar tonic waters and ginger ale. From India, Svami is a founder-led company that develops it's own recipes and bottles in-house.
Sprout Pencils
Sprout Pencil from Caelum Greene is the first plantable sustainable pencil in the world! Once you've finished using the pencil, simply plant into soil and you'll be rewarded with delicious fresh herbs, crispy vegetables, or edible flowers!
Alcohol-free spirits from Lyre's
A premium range of alcohol-free spirits, Lyre's was created so social people looking for more mindful options could still enjoy a sophisticated drink. They're low in sugar and calories, vegan, and free from known allergens.
Organic Cotton Non-Applicator Tampons from LUUNA naturals
You deserve a better period, which is why we are so excited to spread the word far and wide about the benefits of organic cotton tampons! These GOTS-certified organic cotton tampons from LUUNA naturals are free from the synthetics, pesticide residue, dyes and bleaches found in many big brand products.